USB camera powered mini humidifier designed like a camera lens "USB Camera Lens Humidifier"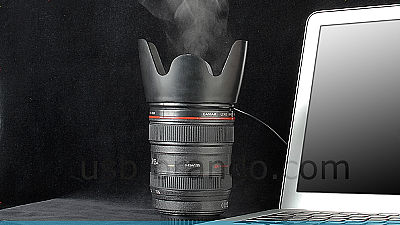 When we say a humidifier, there is an image of a woman who is concerned about dryness of the skin, it is actually like a lady's ideaTulip type portable humidifierAlthough they are also appearing, dry eyes are easy to occur in work using a personal computer regardless of gender, there is also the possibility of catching a cold by drying throat. The camera lens type humidifier that does not become fancy even if it puts in the men's desk there is "USB Camera Lens Humidifier". It is convenient when carrying it because it is a type charging with USB.

All about USB | USB 3.0, USB Gaming, USB Lifestyle | Brando Workshop: USB Camera Lens Humidifier
http://usb.brando.com/usb-camera-lens-humidifier_p03093c035d015.html

Here is a camera lens type humidifier. Canon ......, not a fictitious brand telephoto lens named Caniam.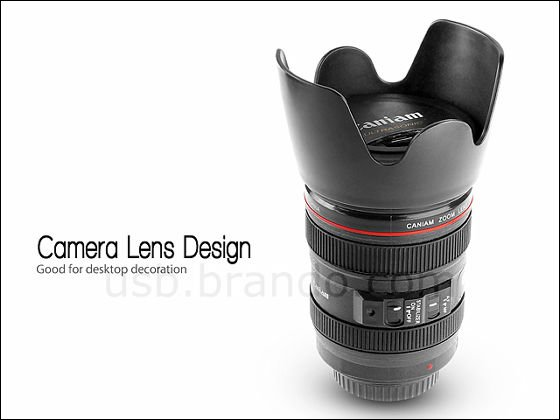 The size is 175 mm in total length, the size of the lid is 102 mm in length, 106 mm in width and 214 g in weight.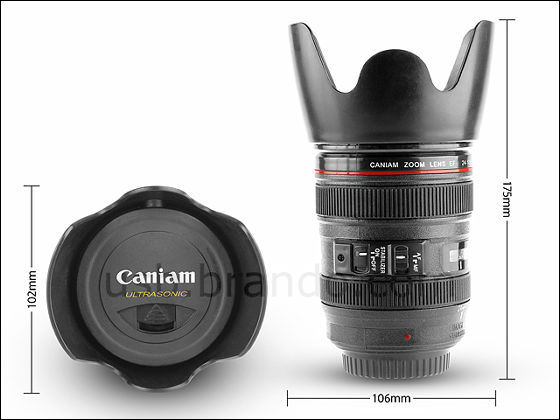 Since the lid is off like a tumbler, supplementing water here is OK.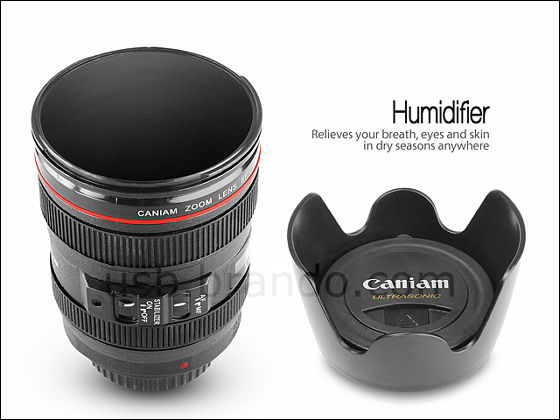 There is a connector on the side of the lens hood, and charging is done from the PC with the attached USB cable.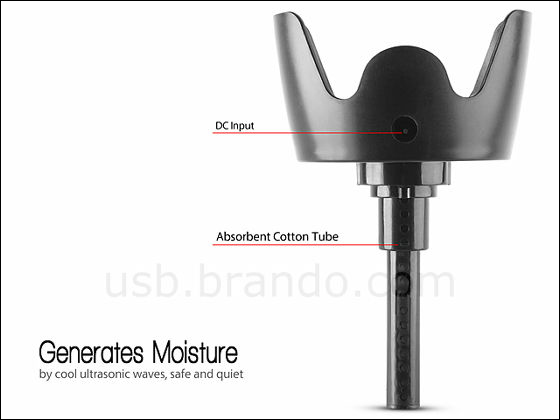 With this feeling, water vapor is released from the top of the camera, preventing the eyes and skin from drying out.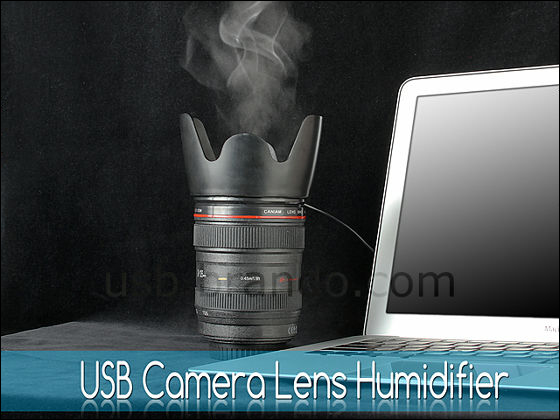 The price is 25 dollars (about 2250 yen). Orders from Japan are also possible, and the price will be 28 dollars (about 2520 yen) if you put a shipping cost.