Monthly 2800 yen & 100 countries around the world rented office "Regus" I went to the Japanese version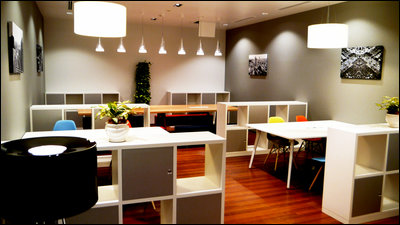 There are cases where you may work at a coffee shop or the like at a business trip destination, but there are many times that you have difficulty with not being able to secure power, as Wi-Fi is not maintained. It seems convenient at such time as "Regus"The rental office that develops. It has 1,500 bases in 600 cities in 100 countries around the world, and it is characterized by being available at a low price from 2800 yen per month if it is a business lounge that can be easily used as a coffee shop sense.

This time, I went to see what it is like as we opened a rental office newly in Osaka.

Japan Regus of rental office, rental office, rental office
http://www.regus.co.jp/

This time, I visited Shin-Osaka station next to meShin Osaka Hankyu BuildingFebruary 1 (Friday), "Open newly"Shin Osaka Hankyu Building Business Center". address"Osaka prefecture Osaka city Yodogawa-ku Miyahara 1-1-1 Hankyu Shin Osaka building 3F"is.

View Larger Map

The left side is Shin Osaka Hankyu Building. It is right next to the Shinkansen central ticket gate and easy to access.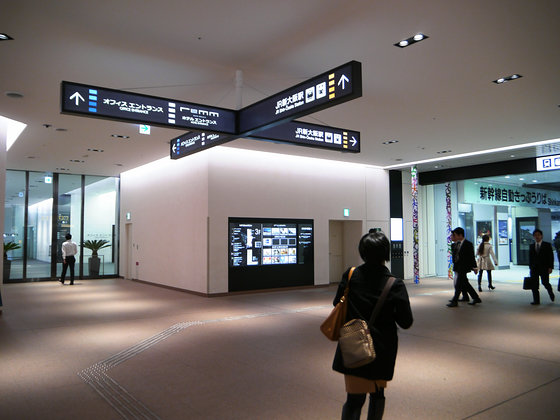 The receptionist is like this. If there is something from 8:30 to 18:00, you can correspond here. Depending on the plan, facilities can be used for 24 hours, but be careful after 18 o'clock unattended.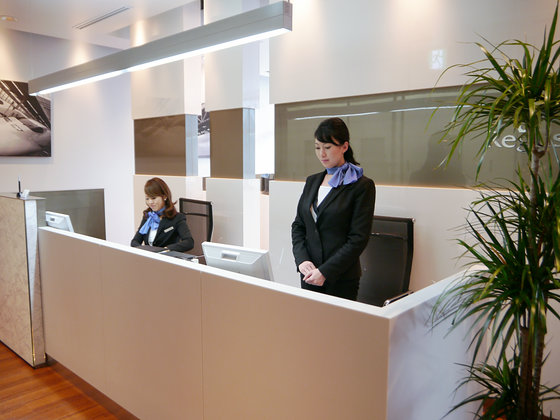 Behind the reception there is a space called Business Lounge. This is a space that you can feel free to use as if you were using a coffee shop when you wanted to finish a little while on a business trip.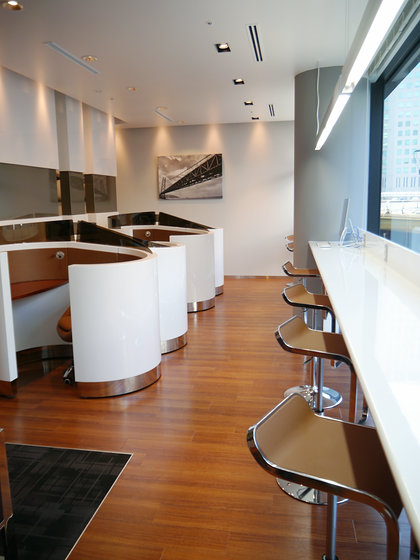 Large windows and open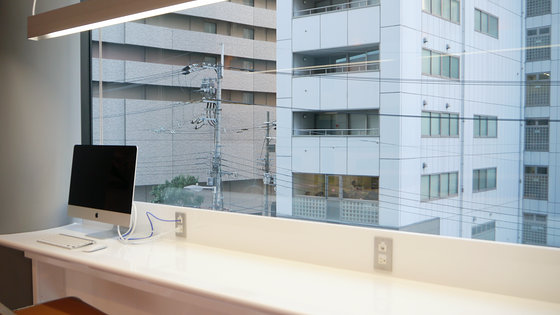 LAN port & outlet is installed at each seat. Moreover, LAN cable can be borrowed out. Also, when you want to charge the PC power cable and camera at the same time, a large number of outlets may be necessary, but it seems that it is also possible to use power strips etc. if you offer.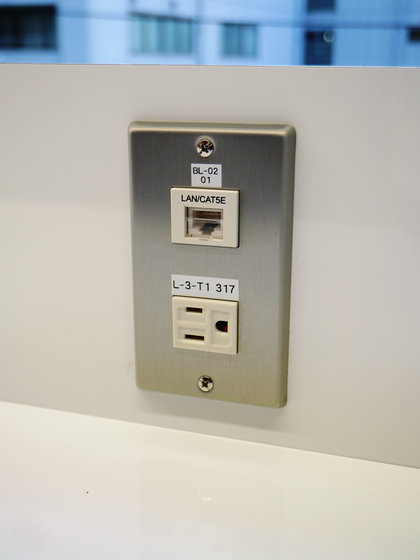 It's like this when I sit down.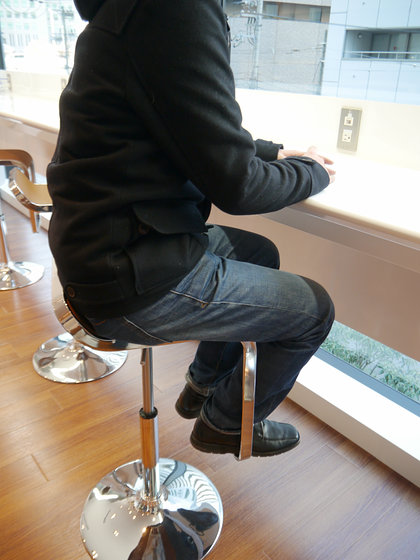 Changing the chair height is reasonable, but it is quite effective if you want to relax and work. I am happy because there are many things that can not be adjusted at coffee shops.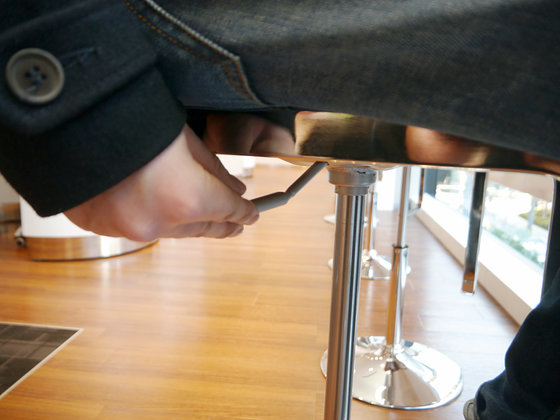 There are also seats that look like a private room surrounded like this.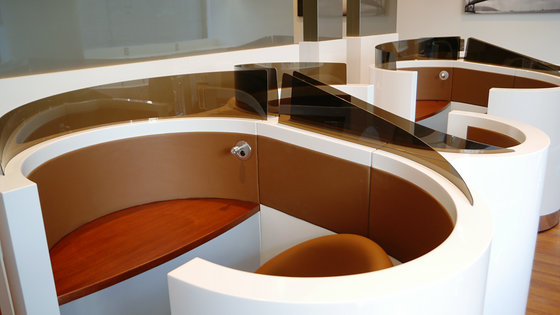 Chair of fluffuka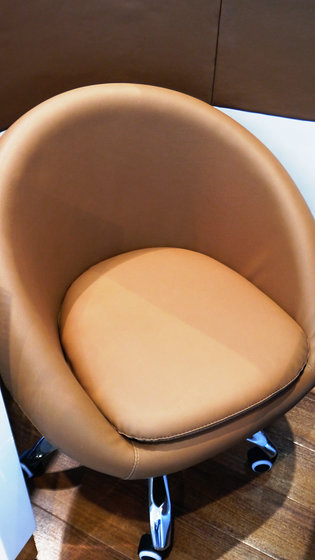 Light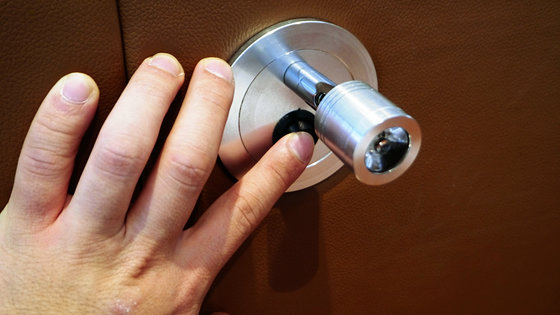 Outlets compatible with various national standards, LAN ports are installed.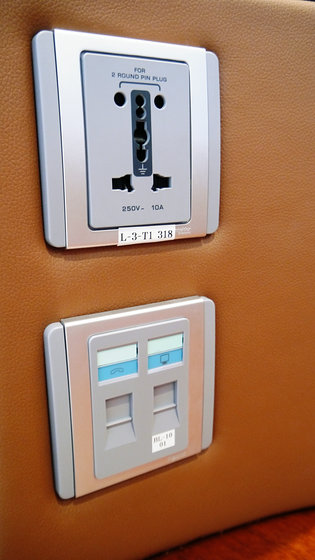 It feels a little narrow, but it is enough space for a short break.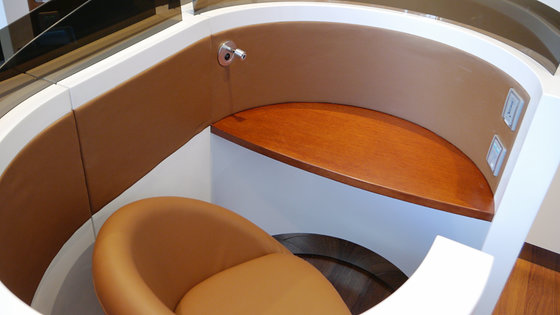 Also, you can relax and sit back slowly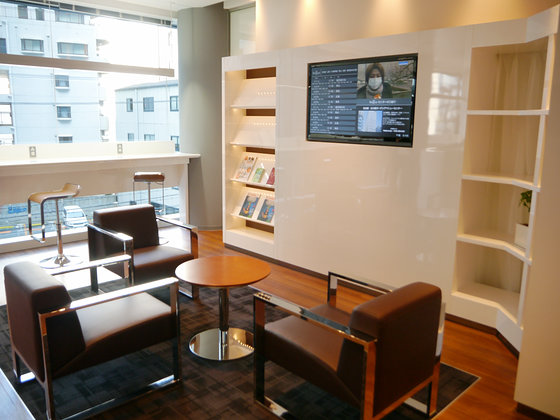 Although there is also a TV, in fact this timepiece is supposed to display the timetable of the Shinkansen, and it is also possible to check the time of the Shinkansen scheduled for boarding.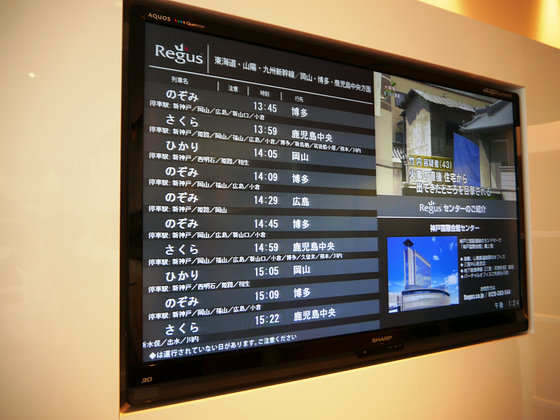 Also, walking a bit and proceeding to the back of the facility ... ...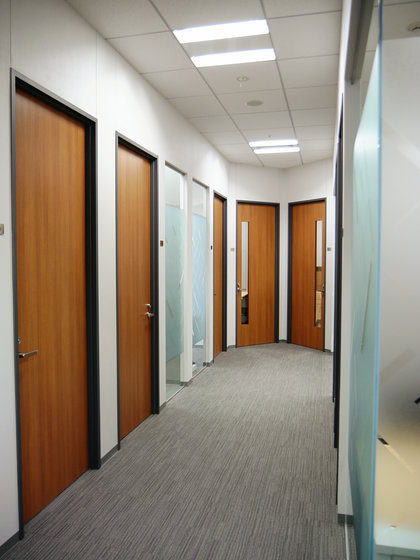 A drink corner is also set up.



There are LAN port etc in the seat, so we can work while relaxing here.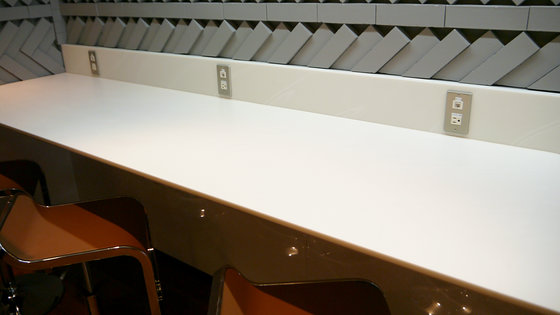 Drink steaming green tea, roasted tea, Earl Gray, Darjeeling etc.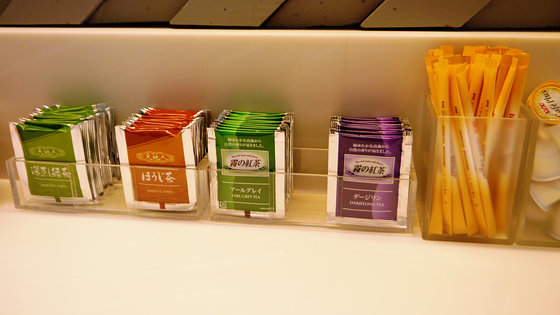 There are cups etc on the upper shelf, so use this freely OK.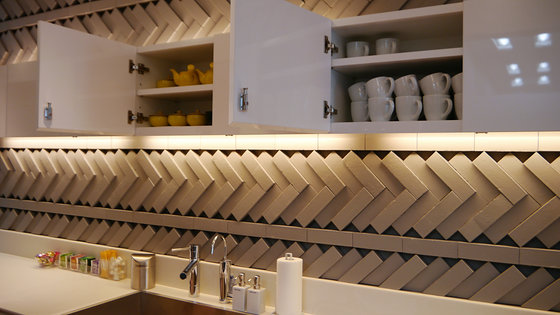 Other than water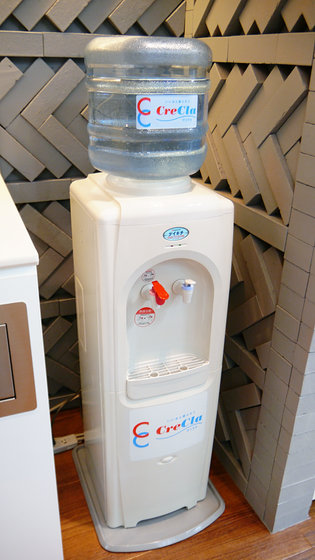 Coffee or milk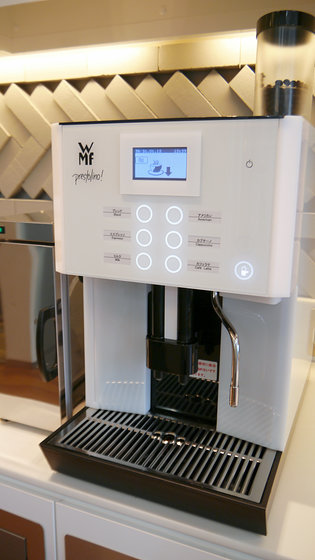 There is a separate fee, but drinks such as juice are also substantial. It may be better if there is a lineup such as nutrition drink for a tired businessman. Moreover, it seems that there is no refrigerator that keeps drinks brought in. Personal preferences are largely reflected in drinks, so I want a space to cool my favorite drink.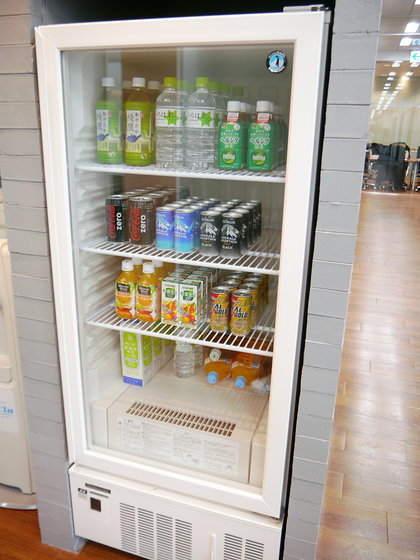 Service at the business lounge will be an extra fee, but you can also make copies of the documents etc. It is now possible to convert not only the copy but also the document into a PDF file and send it to the PC, and it seems that it is easy to use and usable. We also have various office supplies such as shredder and cutting machine.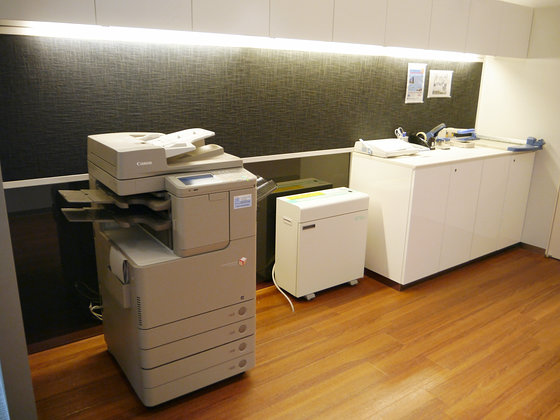 Such a business lounge can only be used for one city, and it is 2800 yen per month. However, because it includes neighboring cities, it is possible to use it as a feeling like Osaka / Kobe, Tokyo / Yokohama, for example. Also, if it is all over Japan, it is 3,300 yen, if it is all lounges in the world it will be 4800 yen. Reservation is unnecessary, but be careful as it can not be used if there is no room in the seat.

The point to worry about is the place where the use time is slightly from 8:30 to 18:00. However, thinking about moving around looking for power and Wi - Fi connection space every time on a business trip, it seems that the usability is quite nice as it is adjacent to the station. I can not use the locker in using the business lounge, but it seems that it will be easier to use because it is planning to introduce it in the Shin Osaka Hankyu Building Business Center in the future.

Currently in JapanBaseDevelop anotherOpen officeIt includes 40 places. It is said that we will aim to 100 domestic sites within 3 years from now. Furthermore, in the whole world100 countriesWith 1,500 bases deployed, the overwhelming number has become attractive.

In addition to the lounge, we also have a private office, a shared office, a conference room, so we will try to visit. This is a meeting room.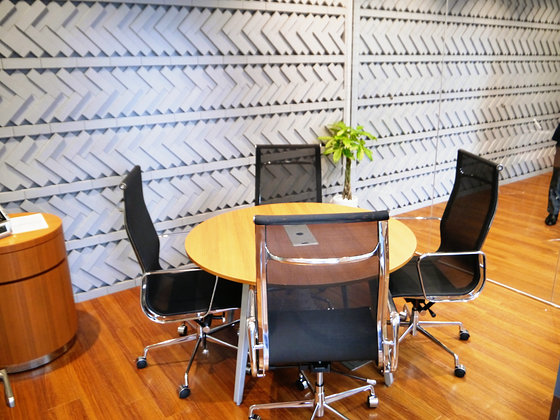 Private room office with window available for about 2 people. Because the view is surrounded by the building, the view is not good, but it seems that sunlight comes in.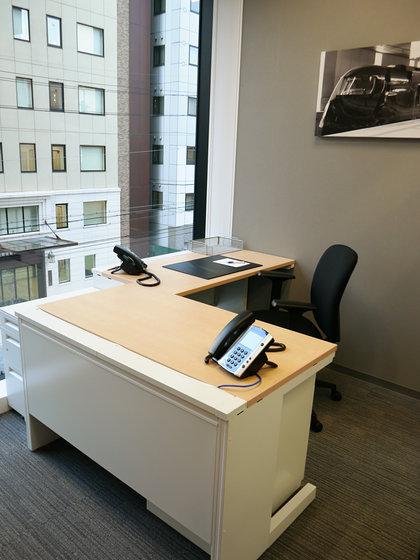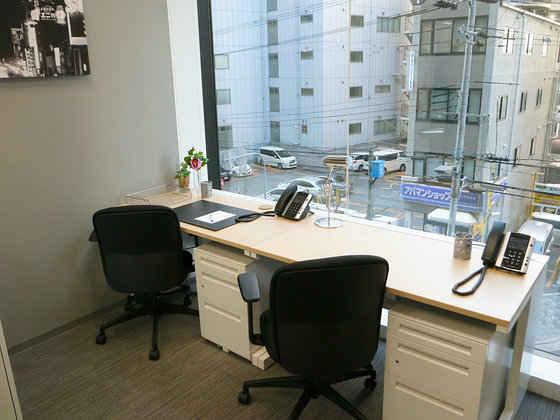 Locker is also equipped.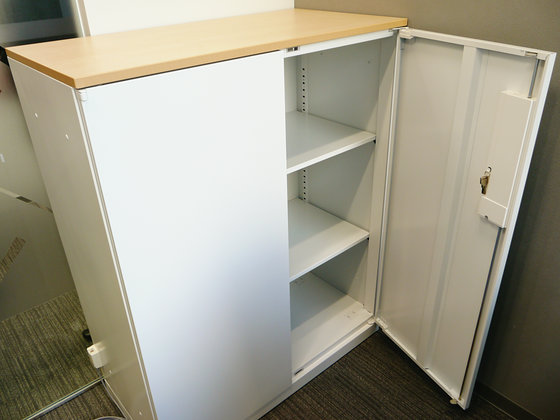 Also, it sometimes changes the size of the office according to demand. I remove the wall and make it available for a large number of people.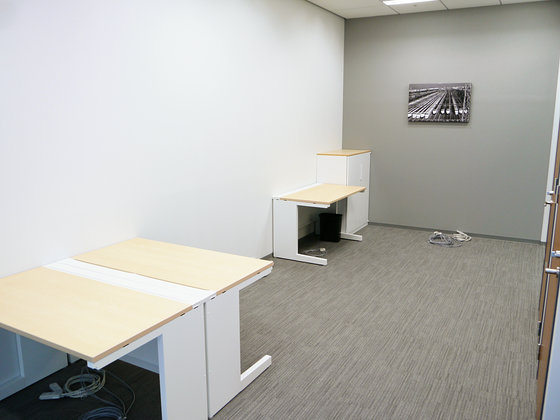 Some rooms do not face the window, which is a bit cheaper compared to the price of the room at the window side. The aisle side is glazed and there are advantages such as understanding the appearance of the inside person from the outside in the emergency.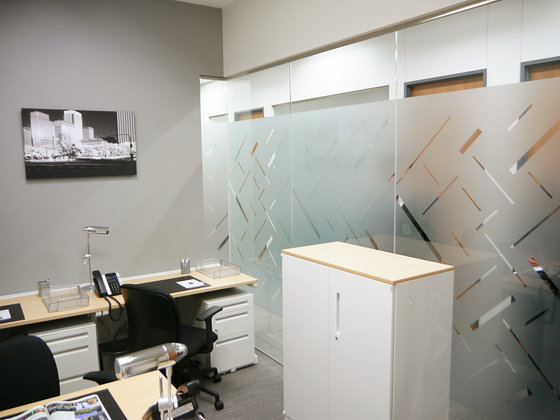 The cabinet is to be embedded in the wall, realizing space saving.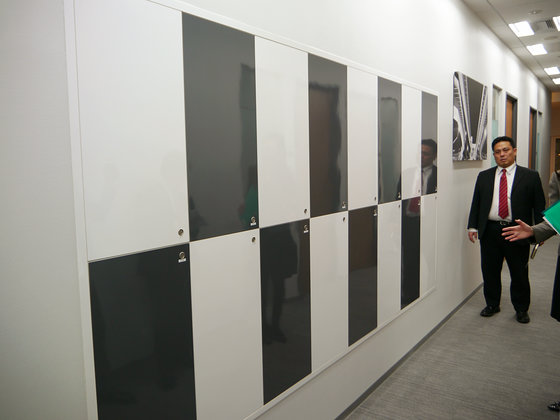 Besides, we rent out the server room. It is a 24 hour management system, so you do not have to do temperature control yourself.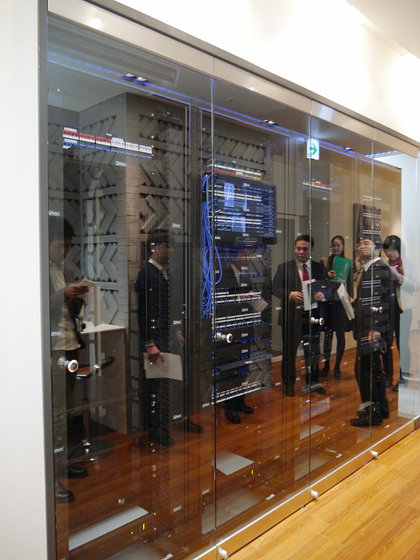 This is a shared office.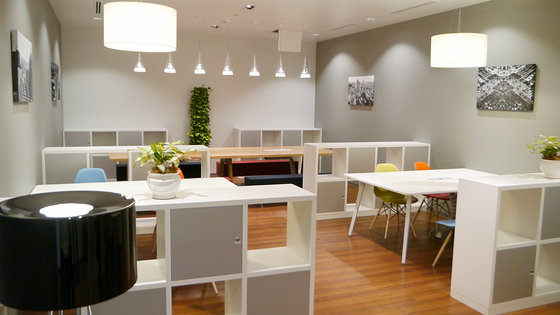 It is a system to lend a locker, and the seat in the room can be used freely.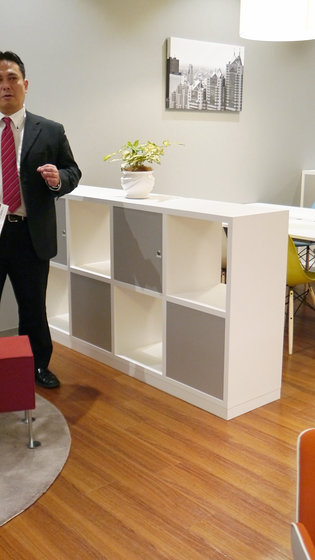 So-calledCoworkingBecause the exchanges between participants are being planned, the seats sit face to face, unlike lounges and the like.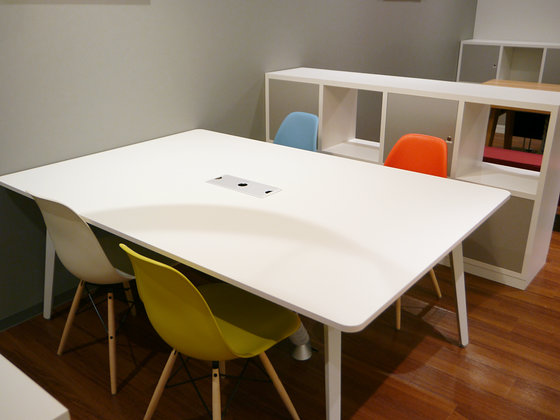 The back seat is designed to make it easy for people to exchange with each other in this way.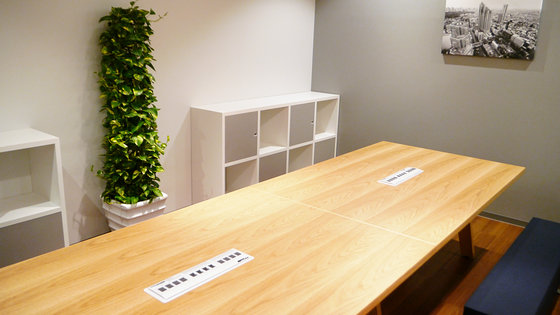 In the center of the seat there is LAN port and outlet.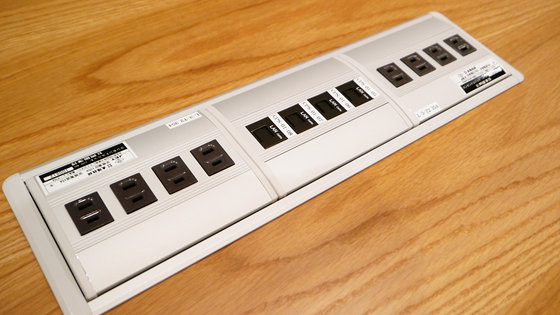 A new business idea may come from here.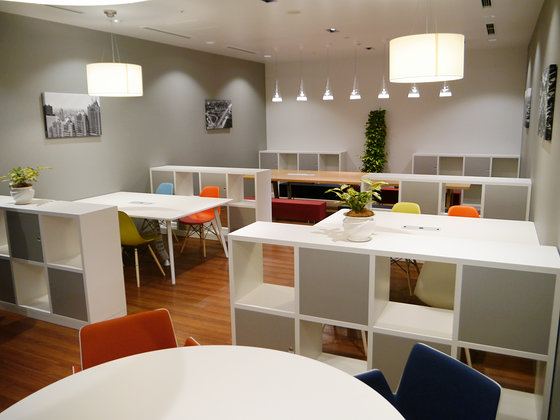 In addition, there is space for one person whose ceiling part is open.



I actually sat down. It is a feeling close to a study room in a preparatory school etc, but since privacy is separated, privacy can be kept. However, as the ceiling is open, sound leaks out,SkypeI felt it was not suitable for use in calls such as calls.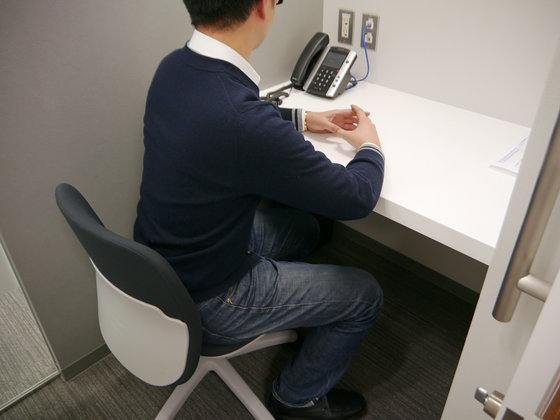 The Shin Osaka Hankyu Building Business Center has a total of 181 seats so that it can be used in various ways according to the purpose.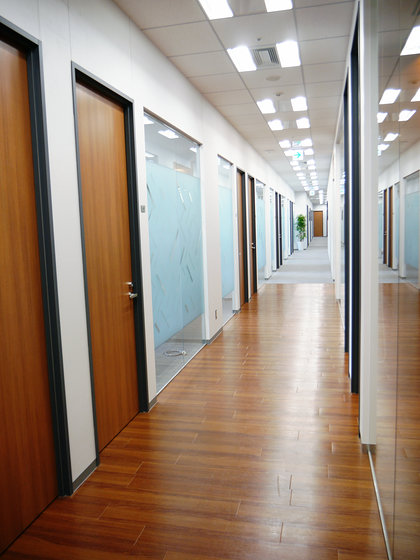 Also, next to Regus is the management postgraduate schoolGLOBISIt seems that it is also possible to use this conference space.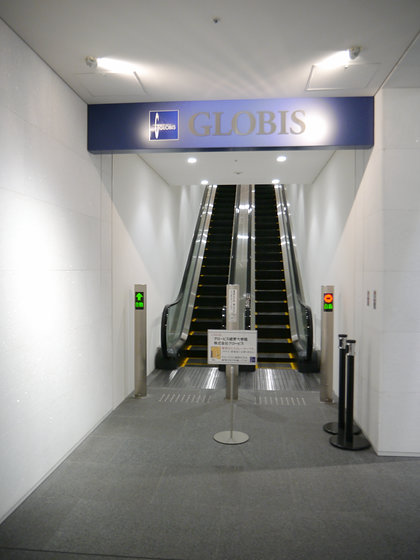 One room can be used for 47 to 100 people, and by further connecting the next room you can accommodate more users.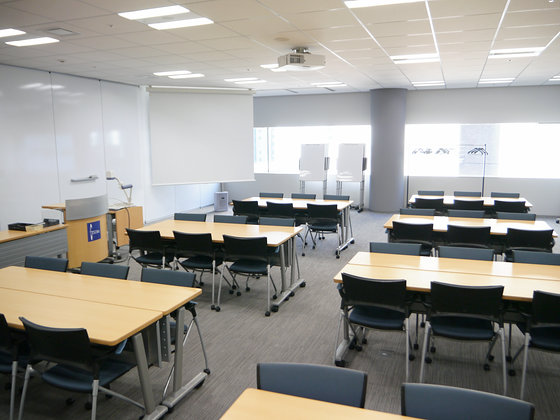 Regus' s biggest appeal is overwhelmingly large in size with 1,500 bases in the whole world even if it says anything, the overseas offices are as follows.

This is the NetherlandsAmersfootstation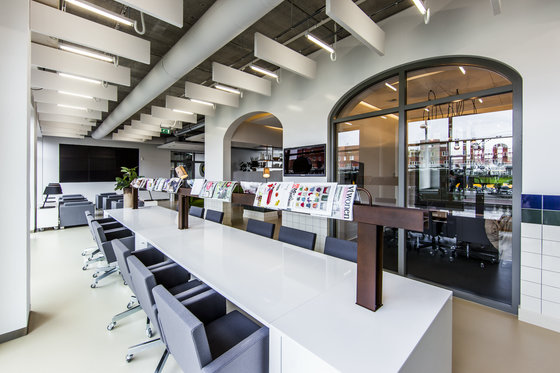 Also in the NetherlandsLarenIn office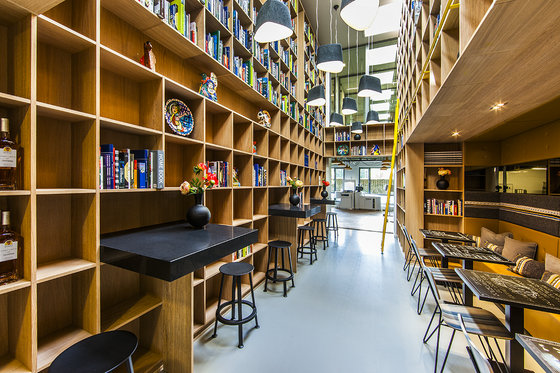 America'sNewYork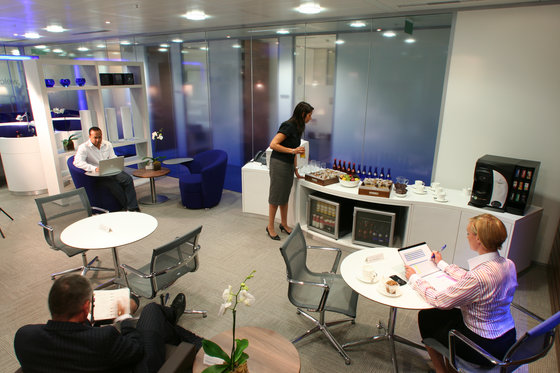 BritishLondon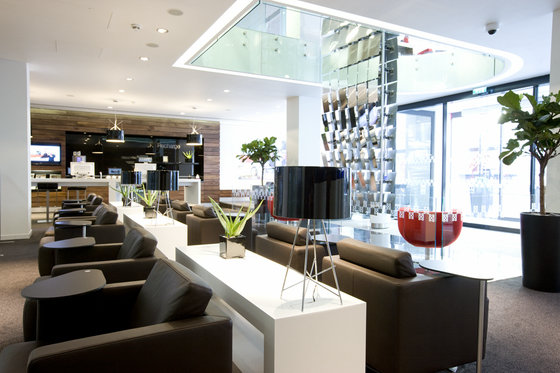 QuestKuwait City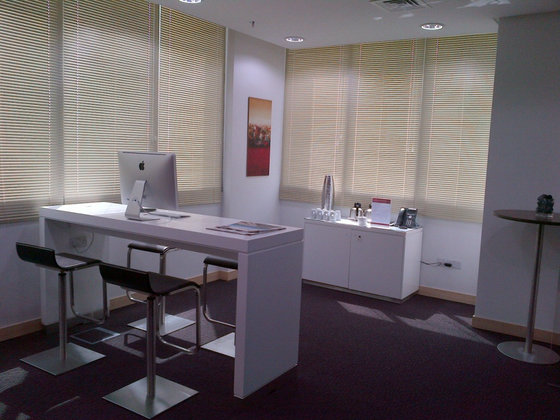 SpanishMadrid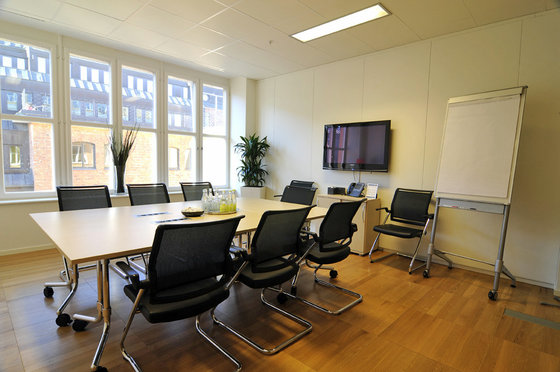 CzechPraha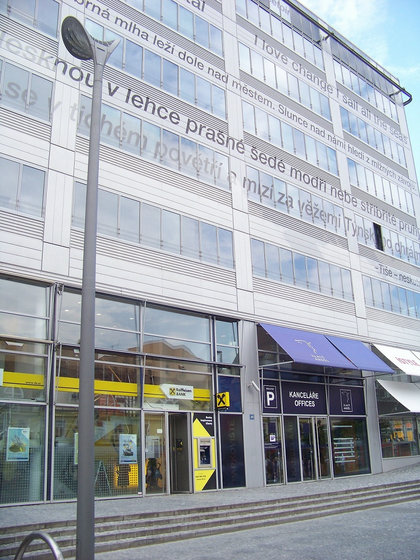 Everything has become a sophisticated office that makes you want to go even if you have no business in business.