I have eaten a juicy "angular cut steak set meal" using cow shoulder loin in Matsuya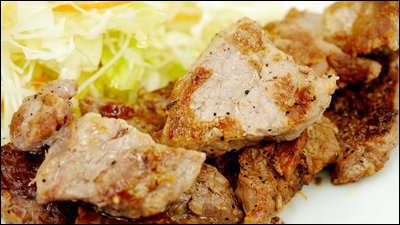 Matsuya 's grumpy menu and "Square set steak set meal"(690 yen including tax) appeared on January 31st. Baked shoulder loin meat was baked with iron plate, outside was finished in juicy while being outside, so we decided to eat it actually because rice seems to advance.

"Horn cut steak set meal" released!
http://www.matsuyafoods.co.jp/2013/01/25/2081/

Arrived in Matsuya.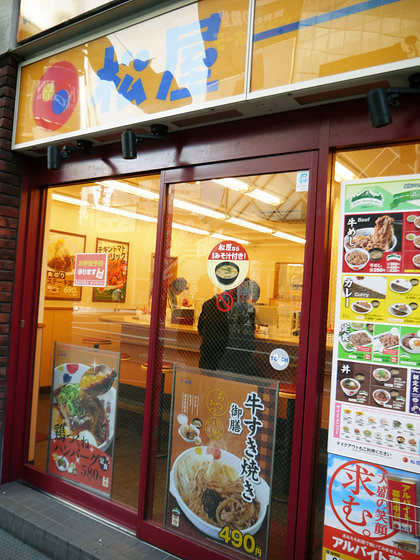 A corner steak set meal arrives. As usual, it is nice to have raw vegetables in the mountains. Also, because it takes time to bake the steak, I waited until about 10 minutes arrival.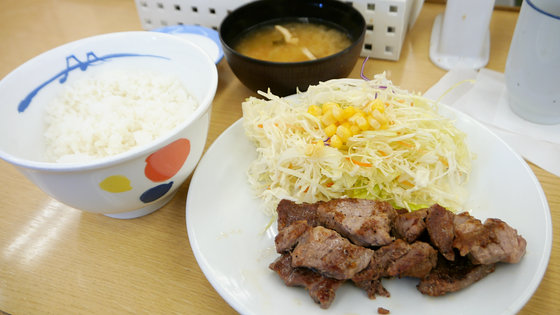 Although it is a steak, it looks like baked ordinary Calbi. It is the same feeling as "steak" common in menus such as pubs.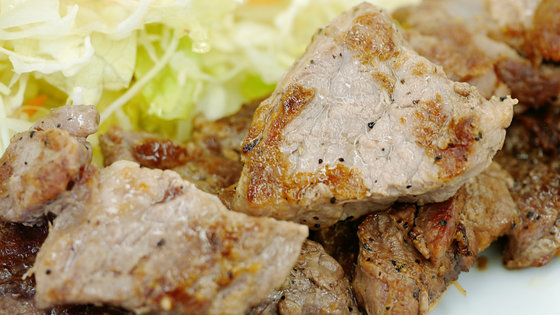 Ponzu, barbecue sauce, carbide sauce etc. Choose a sauce according to your preference. This time it is determined to be a barbecue sauce characterized by sweetness.



Tightly attached to the sauce ......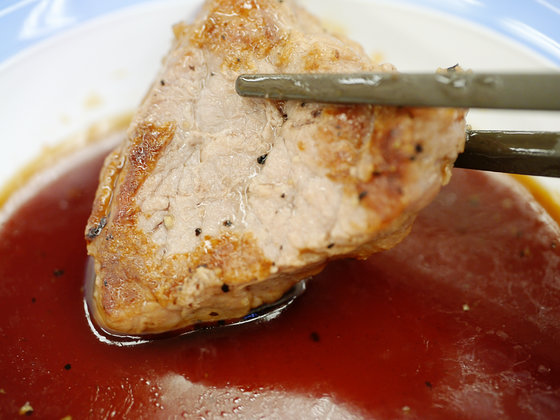 I will get you. The meat is totally mozzy, it does not mean that overflowing fat is felt, it is a taste that is comparatively tasteful. There are also occasionally juicy parts, so texture has variations. The compatibility with the barbecue sauce is patchy, feeling that it is well suited to the umami of the meat with sweetness.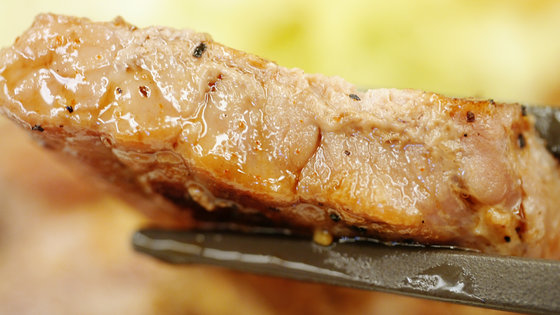 I also added ponzu and trying to eat it. It has a sour taste, it is a bit more taste than barbecue sauce. Since the meat itself does not have a strong taste, it may be better that the sauce was so rough.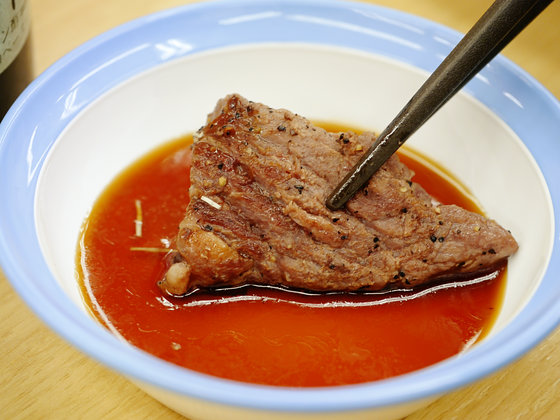 As it is meat again, it goes well with rice. When I say steak, I imagine a juicy and luxurious feeling and expectation hurdle will go up greatly, but considering that the price is 690 yen with rice and miso soup, it seems like an ant enough as one of the options I felt it.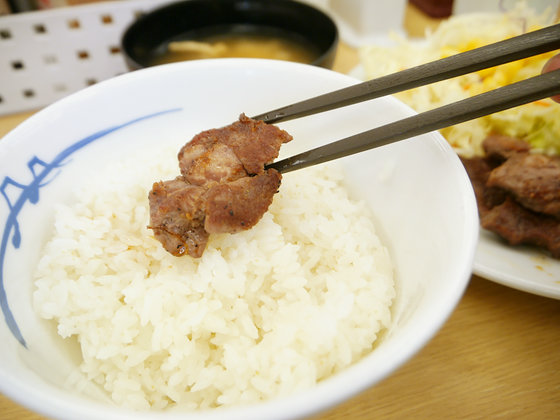 Like Misudo service is carried out every time a new product comes out in Matsuya, rice sperm and special talent are free until 15:00 on Thursday February 7 (Thursday).