A classic free application of translation that exceeded 1 million downloads "Excite English translation"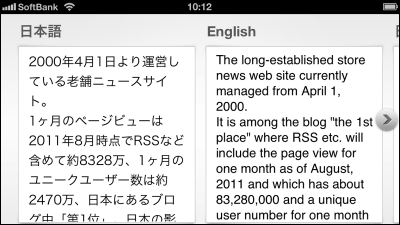 A translation application which can perform repetition of re-translation, direct editing of translation result, change to browse specialized mode, save / retrieve translation history, collective deletion of text, font / font size / color theme etcExcite English Translation"is. It can be started on iPhone / iPod touch / iPad with iOS 5.0 or later.

Excite English translation for iPhone 3GS, iPhone 4, iPhone 4S, iPhone 5, iPod touch (3rd generation), iPod touch (4th generation), iPod touch (5th generation) and iPad found in the iTunes App Store
https://itunes.apple.com/jp/app/id363988053

Tap "Install App" on the above iTunes App Store page.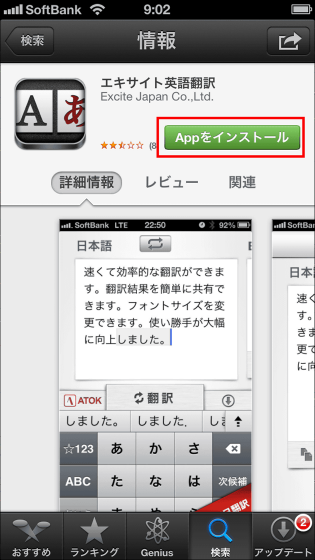 When installation is completed, tap "Open".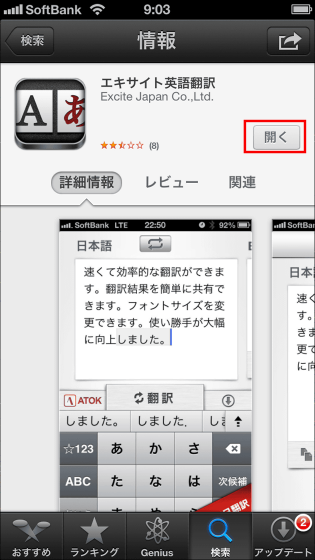 Tap "×".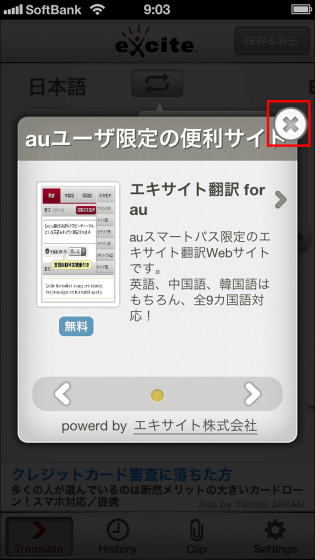 As the tutorial is displayed, tap somewhere on the screen.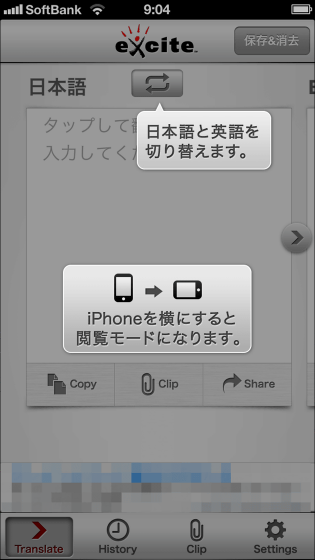 The operation screen is displayed.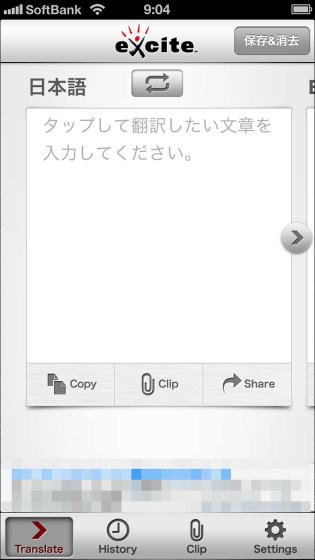 To change from Japanese translation to English translation, tap the button at the top center.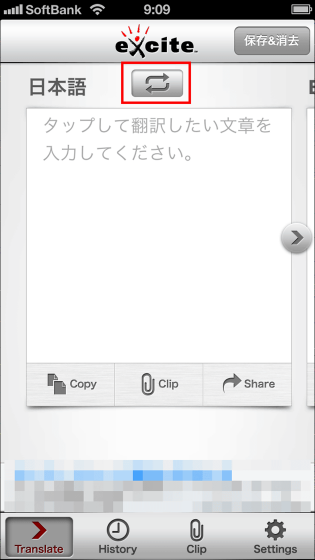 If "English" is displayed, it will change to English translation setting.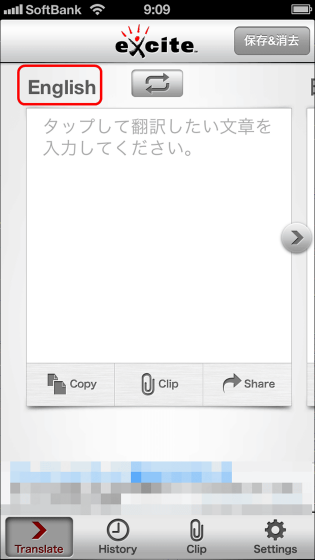 To translate, enter or paste the original text to translate, and tap "Translation".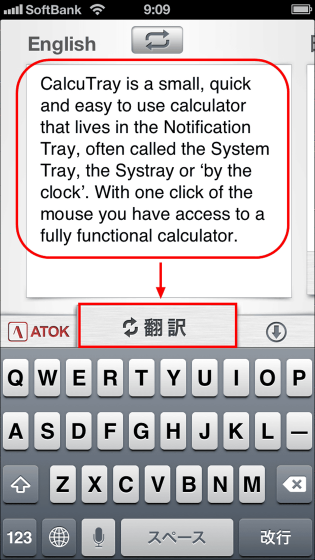 The translation is displayed.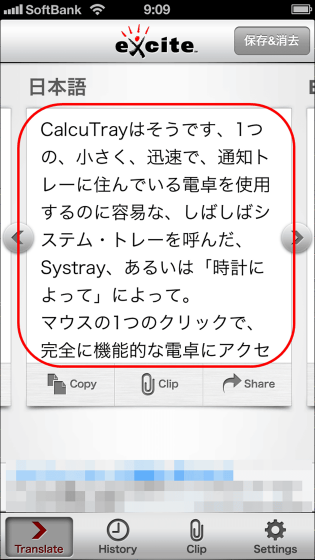 To further translate, tap ">" on the right.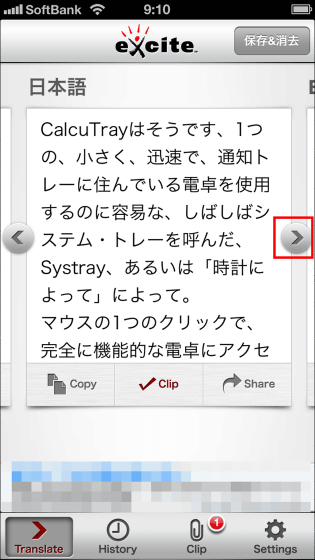 It is possible to repeat the re-translation a number of times with the same procedure.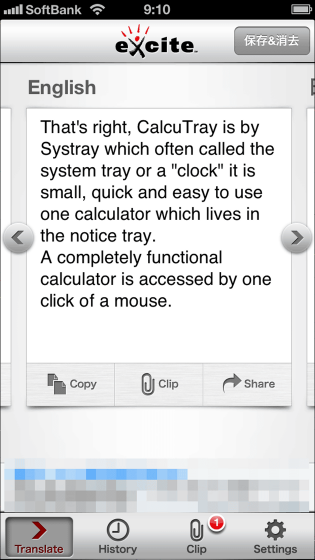 If you turn the iPhone sideways, you can see original and translated text better.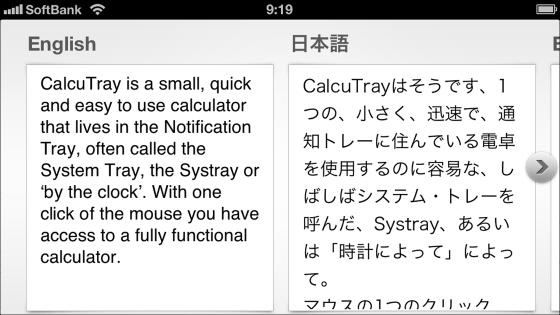 To copy the translation to the clipboard, tap "Copy".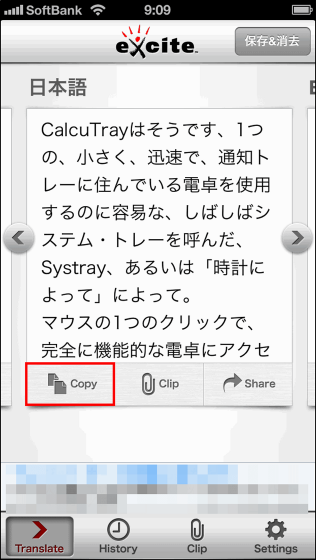 By tapping "Clip", it is possible to save the translation result in a place called clip.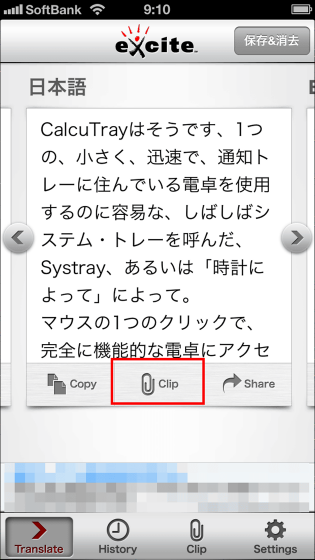 By tapping "Clip" at the bottom, the clip is displayed and you can check the saved translation result.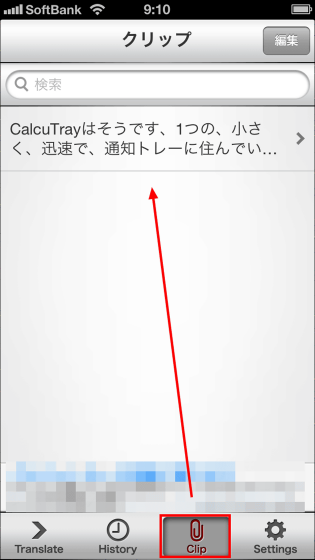 To save the history and delete all text, tap "Save & erase".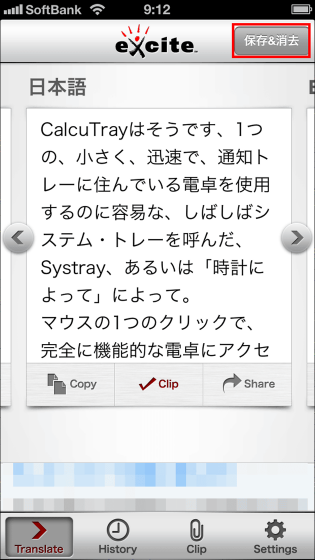 To check the history, tap "History" and it is OK.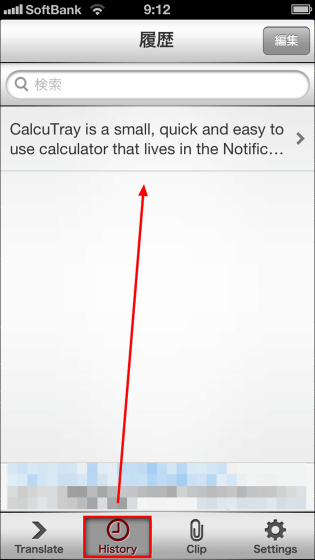 Tap "Share" if you want to share translations on Twitter, Facebook, Evernote, E-mail etc.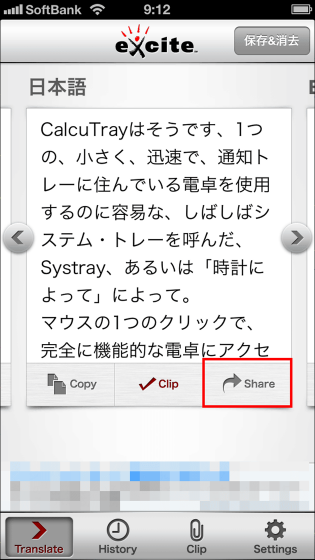 Then, just select the service you want to share.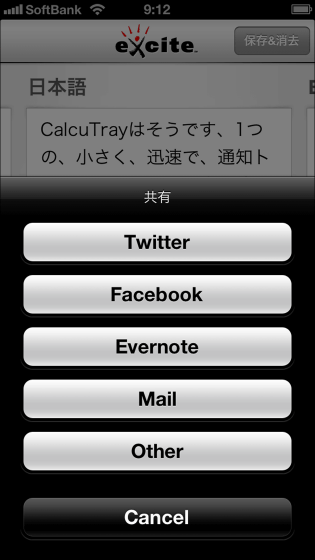 By tapping "Settings", you can select Japanese and English fonts, adjust font size (5 levels), and set color theme (white / black).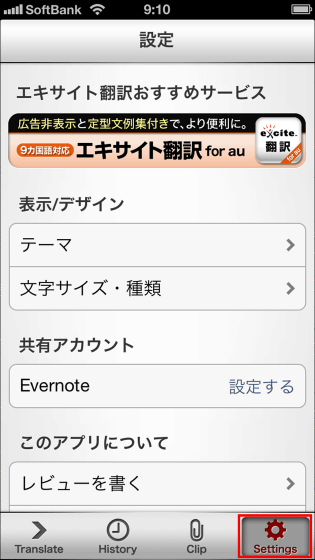 In addition, 'Excite English Translation' has been redesigned on November 26, 2012 with design and function.