"Azuki condensed Latte" "Azuki Uji Spicy Tea Latte", Talyz Coffee's Azuki series is like this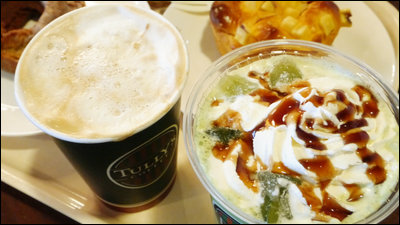 A combination of Asuki and espressoAzuki milk powder latte"Mixed green tea with Azuki"Azuki Uji Matcha Latte"Is on sale from Tully's Coffee. It has become a Japanese style taste using Asuki, and it is wonderful what kind of taste it is. "Wormwood and Azuki's Old Fashion","T's Parfait Difuku Uji Matcha","Loose & Ebikatsu Box","Sweet Potato FlowerSince it was newly released, we also decided to eat together.

"Azuki condensed Latte" "Azuki Uji Matcha Latte" etc. released
(PDF file)http://www.tullys.co.jp/u/pdfs/20121212.pdf

Arrived at Tully's. In winter such as osaruko, you will want food with red bean.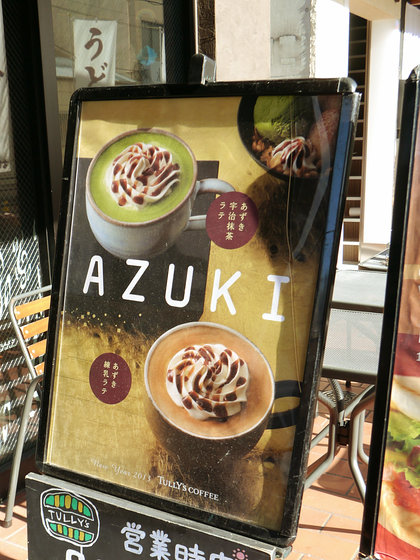 Get new products collectively.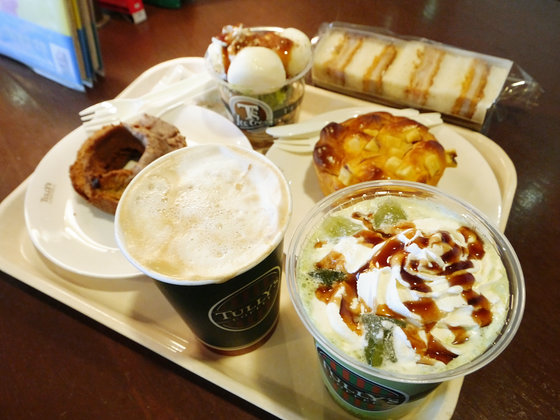 First of all, from hot hot azukura latte (short 430 yen, Toll 490 yen, Grande 550 yen, Enoreme 610 yen). Azuki sauce etc. are topped, but it seems that it melted due to the warmth of espresso.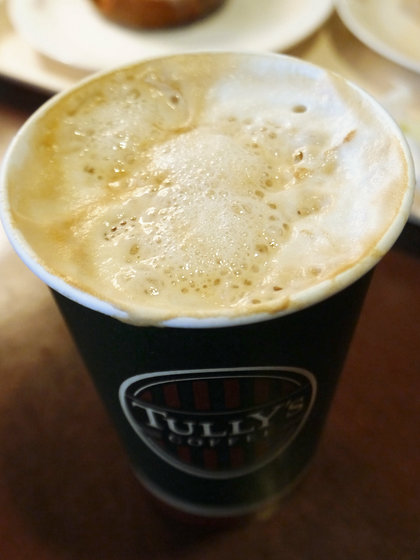 The soft sweetness of the condensed milk was felt well, and the astringent taste of espresso was felt only a little in the aftertaste. Azuki does not have a strong flavor so far, and it is a level that "slightly existence is known as" this is probably asakikumo ". However, it may be good that the faint accent is easy to drink.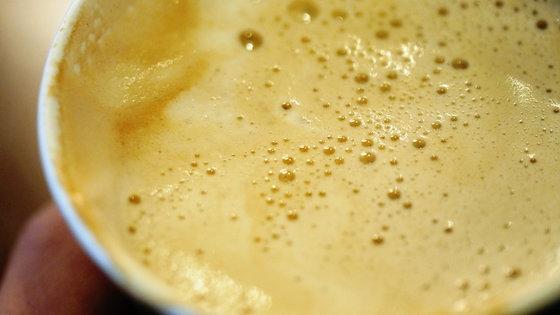 Next is Azuki Uji Matcha Latte (Short 430 yen, Toll 490 yen, Grande 550 yen, Enoreme 610 yen). I chose the cold one here.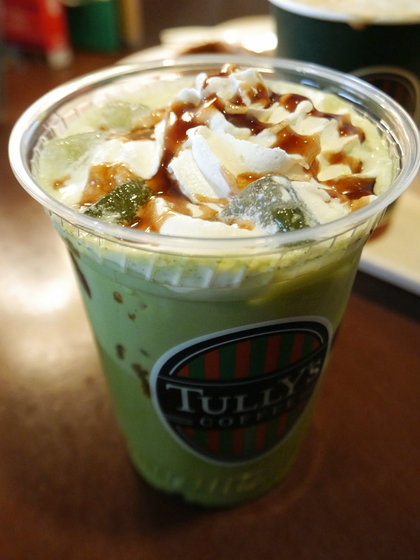 The sauce that is put on top of whipped cream is Asuki sauce.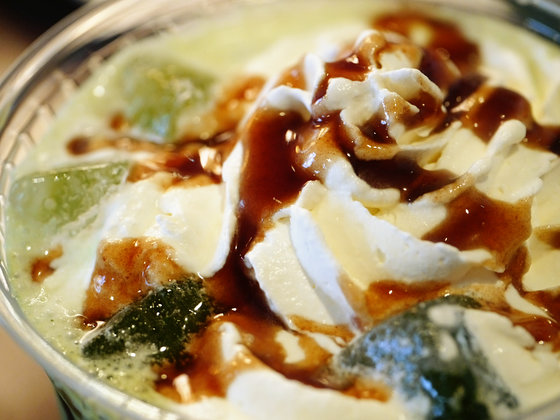 Azuki sauce is not melted, you can feel the taste directly. Still it was not a taste of rich red bean paste like rice cake, it was mellow taste and felt easy to drink. Uji matcha from Kyoto certainly has a bitter taste of matcha, but it may be slightly watery. However, as opposed to the sweetness of azuki bean and whipped cream, it is a bitter taste, which is more lively than "Azuki milk late".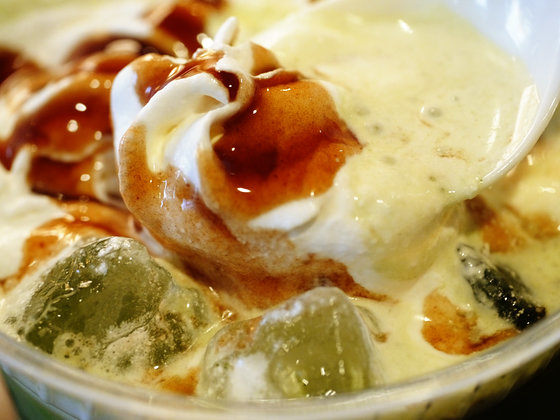 Here is a volume lobster & shrimp box (500 yen including tax)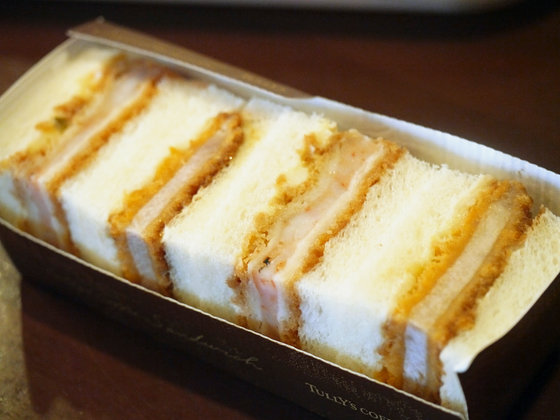 You can taste the two types of shrimp cut sand finished with refreshing tartar sauce and sweet sauce as point cotton sand.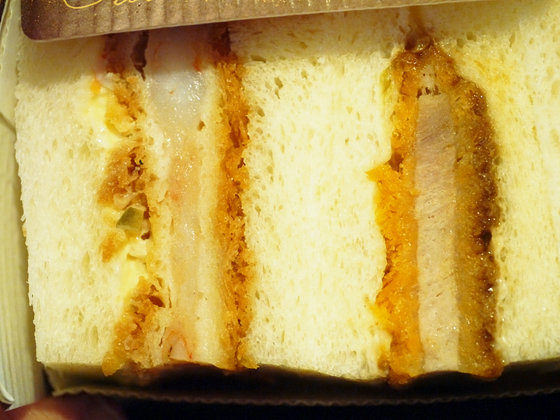 Although the flavor of the shrimp, although it does not have the peculiar smell of shrimp, it felt easy to eat. Tartar sauce has a refreshing taste sticking firmly to the clothing of the katsu and it is good.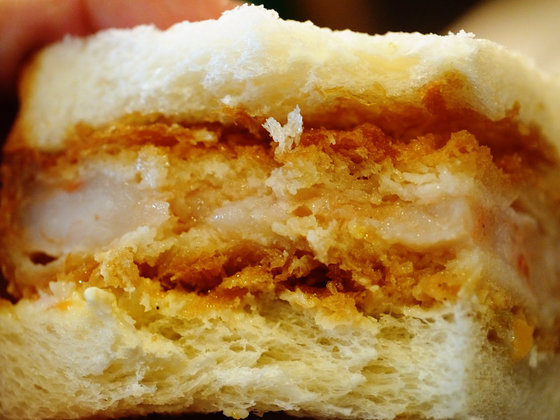 Katsushando felt the taste of the meat was a convenience storey level, but the sweet sauce seemed to suit cutlets and breads well. As each taste can be enjoyed two each, there is a volume. If you eat it with a hot drink, it looks good.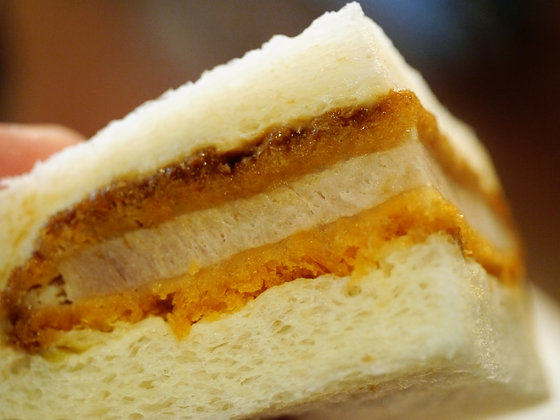 This is a sweet potato flower (240 yen including tax). Combine the sauce of sauce with bread and toppings of sweet potato dice.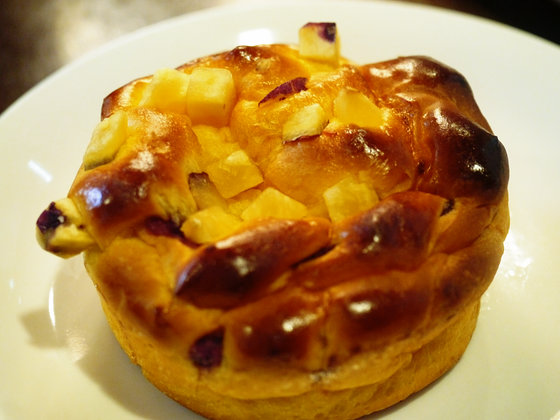 The sweetness of sweet potato spreads as well as the texture of bread with fluffy texture. Potatoes were not too sweet and taste of sweet potato was supposed to be felt. It is not suitable for those who expect solid sweet taste, but perfect for those who want to enjoy the delicious flavor. As you get warmed, the flavor is even better and good.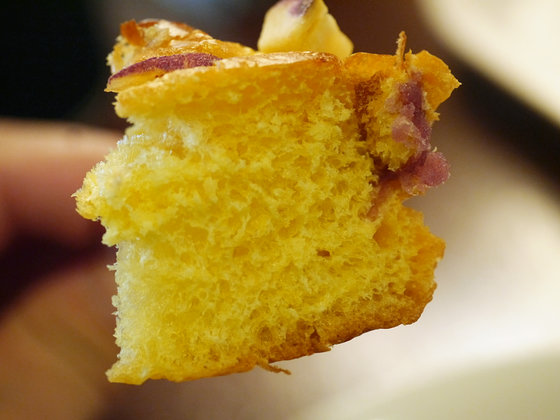 Old fashion of wormwood and Asuki (210 yen including tax). It is said that Azuki is matched to old fashion where wormwood is fragrant. Furthermore, on the surface, it is like a Japanese sweet with the bean grass.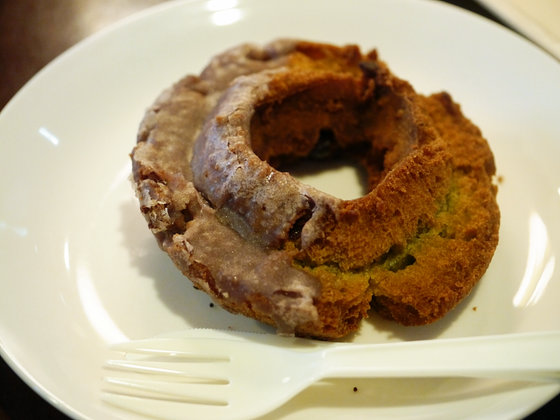 Azuki 's grain.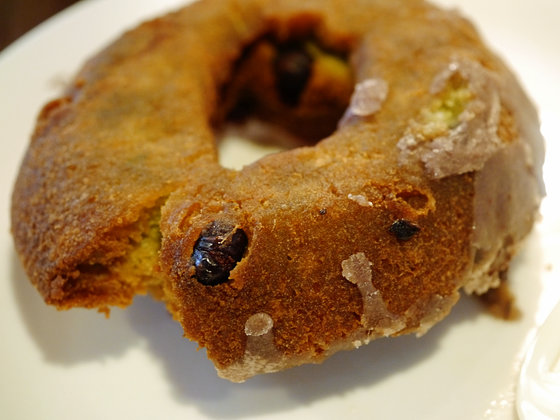 Wormwood has a strong scent and some people have difficulty in eating, but this wormwood is so fragrant that it feels a little scent, making it easier to eat. This exquisite flavor matches well with the sweetness of old fashions, and furthermore there is no sweetness of sweet potatoes, it is a dish that eating response is felt. Since it is felt that the fragrance stands out when warmed up, it may be better to have it warm when ordering.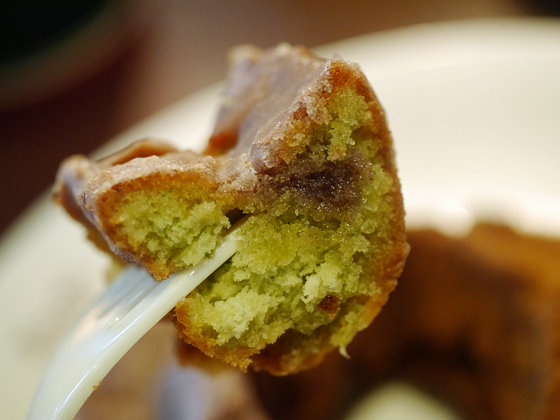 The end is dessert "T's parfaitai fuku Uji matcha" (480 yen including tax). Azuki sauce and cinnamon powder are applied to Daifuku Ice.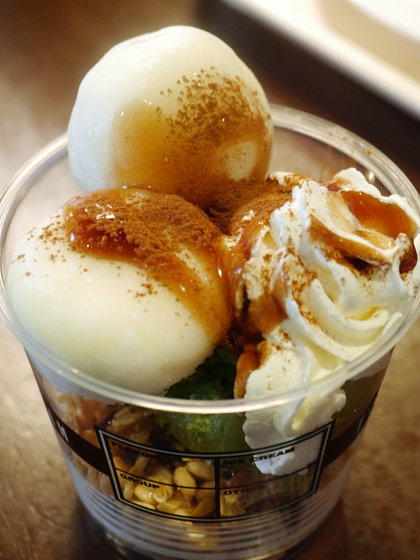 Furthermore, green tea ice cream using Uji green tea is also.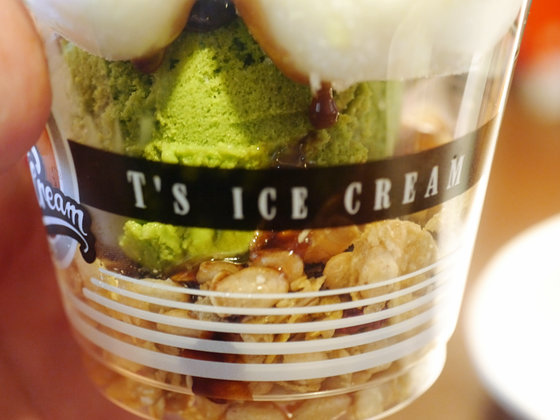 This Daifuku Ice is similar to Yukimi Daifuku with a mochi mochi texture, but it felt a stronger sense of mochi than Yukimi Daifuku. Melancholy mellow sweetness fits well and you can enjoy the taste of Japanese style.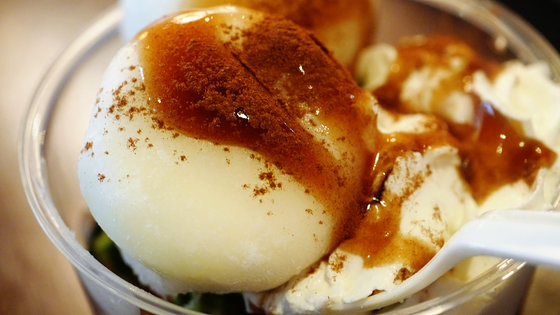 Matcha ice cream is often entwined with puffs, and the ice cream spreads as it melts faster on the tongue and afterwards you can enjoy puffs with a strong texture with polypoly.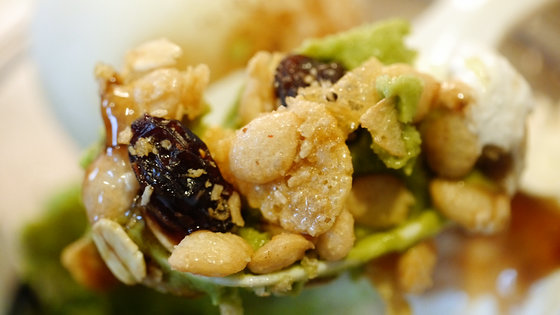 It seems to be nice to enjoy the leisurely taste of Azuki together with desserts etc. on a leisurely afternoon of leisurely leisurely leisurely.