I opened a bank account to an island without cash on tax or actually went to the site and challenged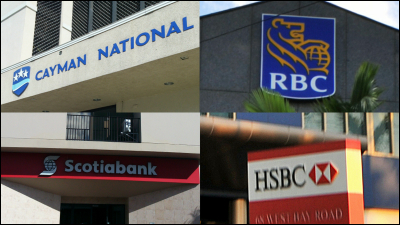 Known as the stage for huge loss hidden incidents of Olympus and EnronTax haven(Tax avoidance area) Cayman. This island is for companies to escape taxation in home countryPaper CompanyAlthough it is famous as a place to set up a bank, there seems to be a bank to conduct services for individuals, so I decided to go to a window and see how I can open an account.

◆I went to the counter

In the center of the capital city GeorgetownCayman NationalCharge a bank.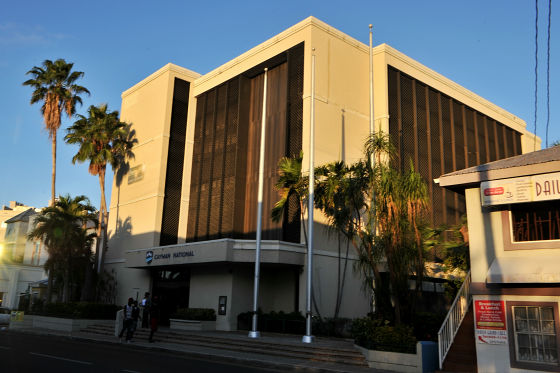 The entrance looks something like this.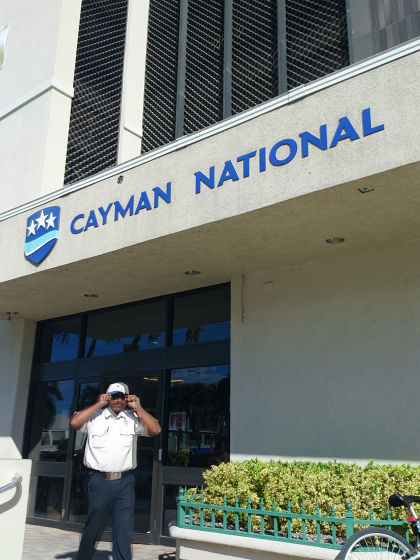 When I took out a smartphone with a camera inside the bank, I was stopped by a security guard, but if I asked for "only one in commemoration of the trip", I was told that "You can shoot if it is a tree", the following .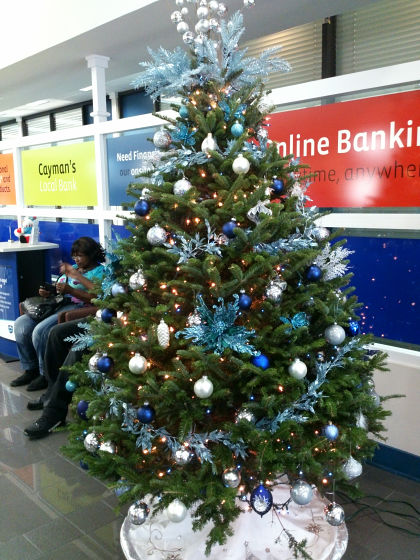 I told that I was a traveler at the window and asked if I could open an account or asked "I can not open an account unless I am a resident." Banks abroad are relatively small at the discretion of the person in charge, so there is a possibility that they seemed suspicious and refused, but anyway this time it was impossible to open an account here.

Next time, if it is a foreign-owned company the situation may be different so I was in the neighborhoodFirstCaribbean InternationalI will go to the bank.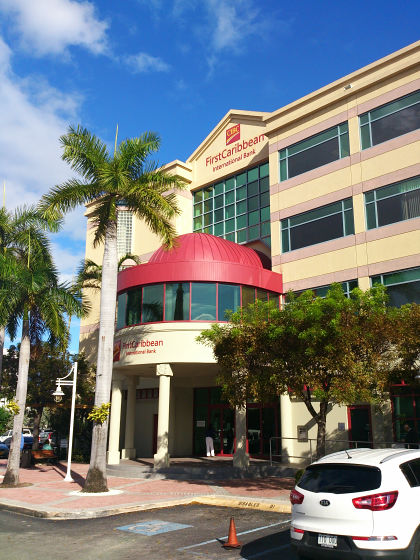 As I say "I want to open an account" to the receptionist who entered the floor on the first floor, it means "I will receive it on the 3rd floor for individuals", so I will ride the elevator and head to the designated location.

There was a desk like the following on the side where the door was opened.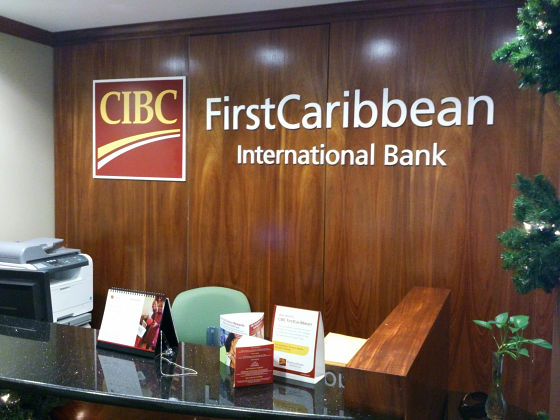 Because no one was there, a woman in a suits with full smile open appears when she is waiting in the waiting room for a while for a while and asked "What kind of matter is it?"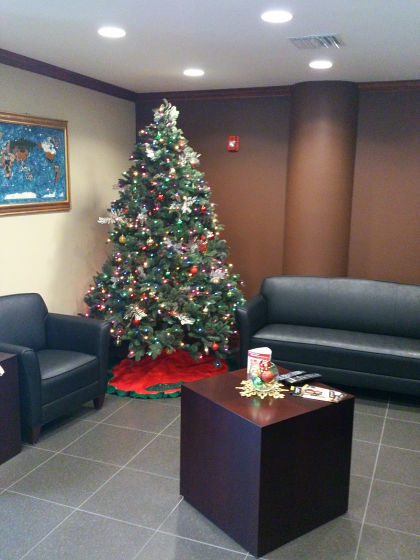 When asked "Can a traveler open a bank account?" I heard that there is no problem, and a document with required documents and conditions was handed over.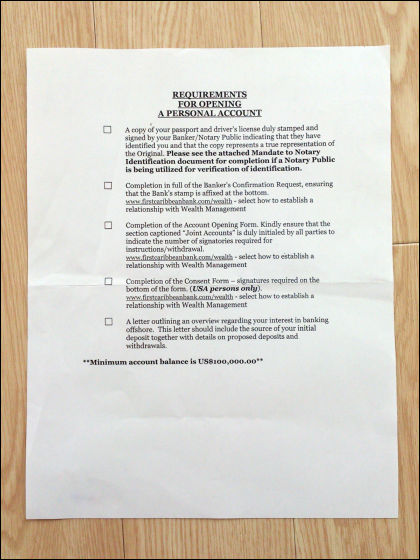 The following four points were written as necessary for establishing an account.

1: A copy of a passport and driver's license with a signature and seal of a notary person.
2: Documents filled in with a statement stating that you agree with a confirmation request containing details that your bank is not a Caymanian nationality, or that the bank provides personal information to the government etc. if it goes through certain legal procedures.
3: Completed account opening form.
4: A document that describes the purpose of opening an account and how to obtain money to deposit.

Please note that the second item from the bottom is for people of the US citizen only, so it is not related to the Japanese.

Looking at only this, I think that "If you can find even a notary who creates documents in English, surprisingly hurdles are low?", But at the end of the documentA minimum deposit amount of 100,000 dollars (around 8.4 million yen) is requiredIt was written. That's why I can not have such a lot of money, give up giving up an account ... ....

The woman in charge told me with a smile "I can prepare an account in about a week if you can prepare documents and money, but I will do it again" and answer the bank later Did.

◆Bank found in Cayman

We could not visit this time because the closing time was over but this time we were able to find the following banks at Grand Cayman.

A British giant bank that has more than 10,000 branches all over the worldHSBC.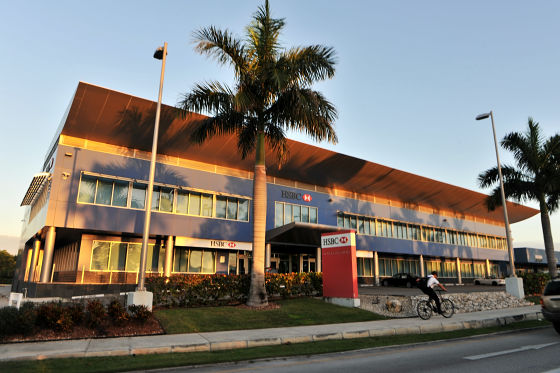 The biggest in CanadaCanadian Royal Bank.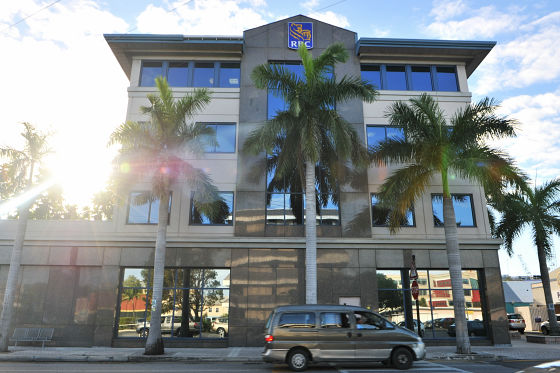 A huge building with 4 stories.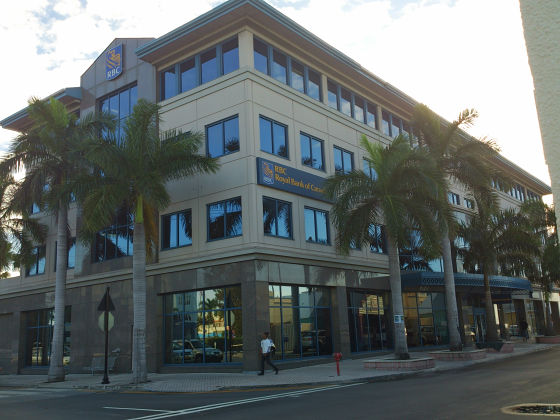 Logo written with the abbreviation of the bank "RBC".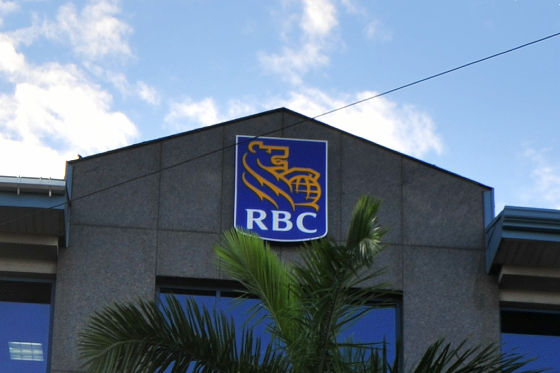 ATM is also installed and cashing is possible with international cash cards, VISA, Master 's credit card etc.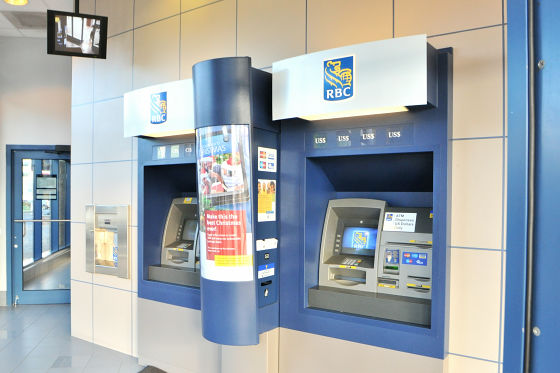 Bank of BermudaButterfield Bank.



A major Canadian bankScotiabank.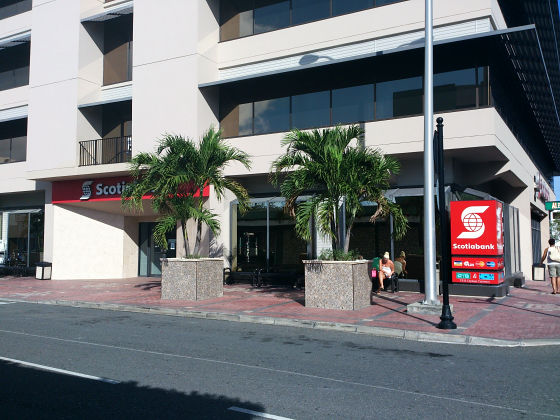 So, because the minimum deposit amount is so high, it is not a method that ordinary people can do immediately, but it was found that it is possible to open a bank account immediately even for those who do not live in Cayman if there is only money.

In addition, if opening an account, it is necessary to declare income earned by interest etc. in Japan depending on the nationality of the person who opened the account, the place of residence etc, so confirm with the experts, Let's be careful so that it falls within the category of self-responsibility to the last.