"The 24x360 project" to shoot 50 single-lens digital cameras on a cylindrical studio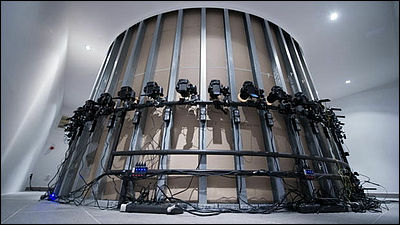 Continuous shooting sequentially in the direction in which you want to move the angle by aligning many cameras around the subject makes it possible for the camera work to move at high speed while the subject itself seems to be in slow motion, allowing a magical image Shooting technologyBarrett timeIt is famous for being used in the movie matrix. I made it possible by putting a single-lens digital camera around the cylindrical studio so that the bullet time was experimental "The 24x360 project". Effectively using light painting, a futuristic image which is near future is being completed.

24 x 360 on Vimeo


Each piece in the movie is on the websiteGalleryYou can also take a closer look at it.

Diopside(Diopside)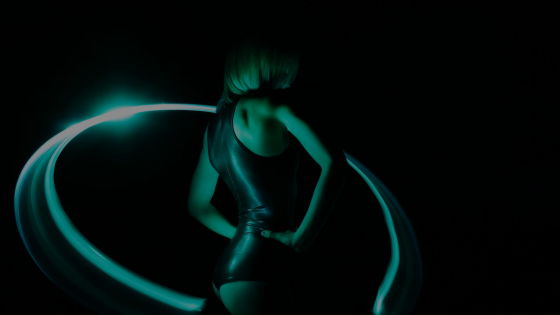 Spirit of Eve(Eve's soul)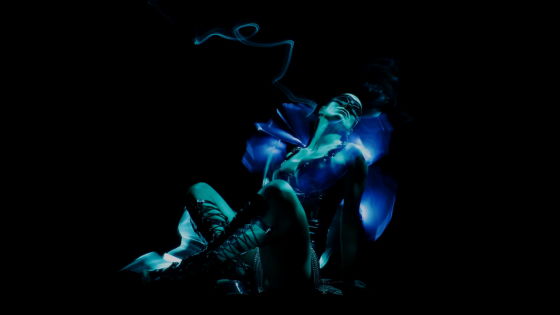 Blinking tube(Glittering tube)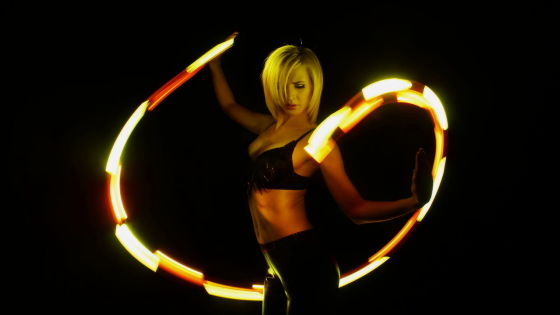 Frozen time(Frozen Time)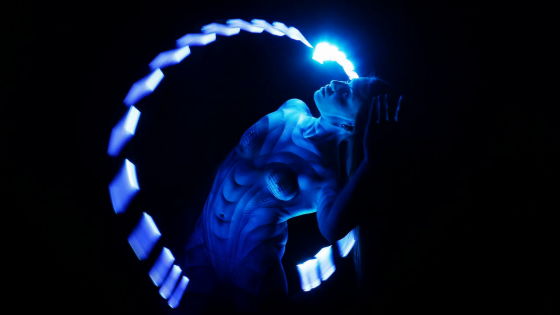 Soleil Maya(Maya's sun)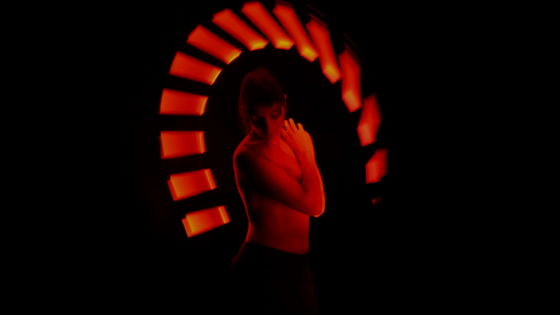 Gen Water(Holy water)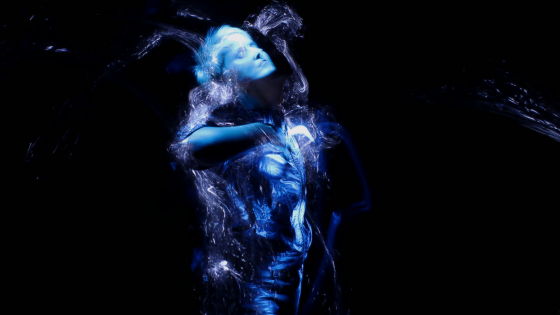 Gen Shield(Holy shield)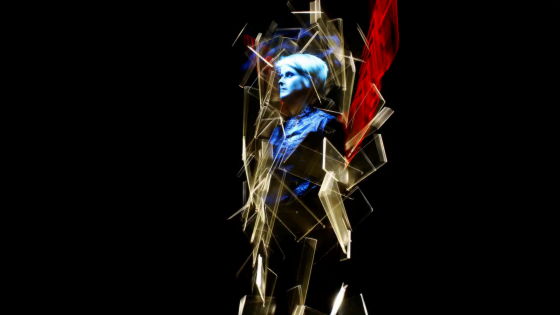 Gen Fire(Torch)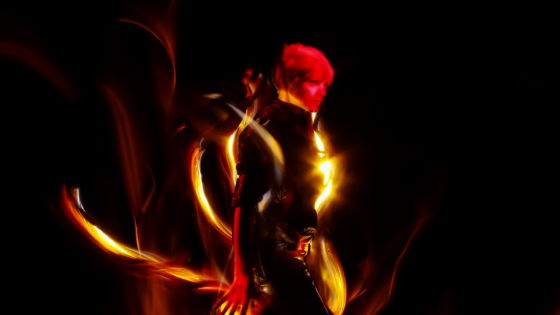 Green Power(Green Power)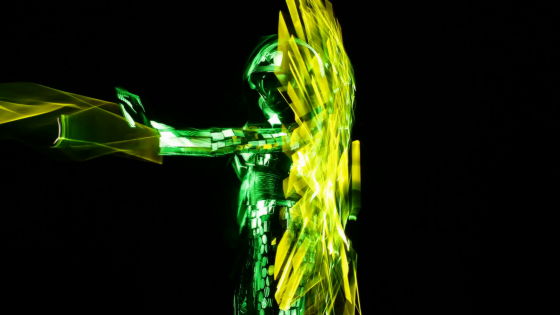 The light dance(Light Dance)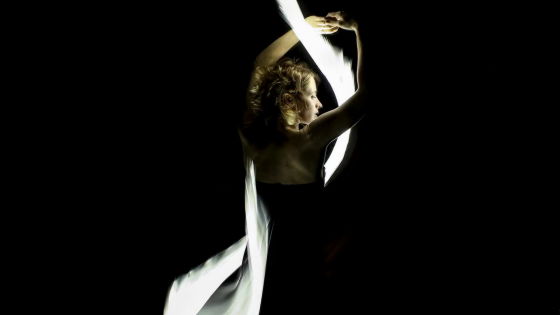 In addition, this movie was actually taken with a Canon camera. Making until the studio is completed is also being made public, but it has become quite awesome.

How I Created a Matrix Bullet Time-Style Rig With 50 DSLRs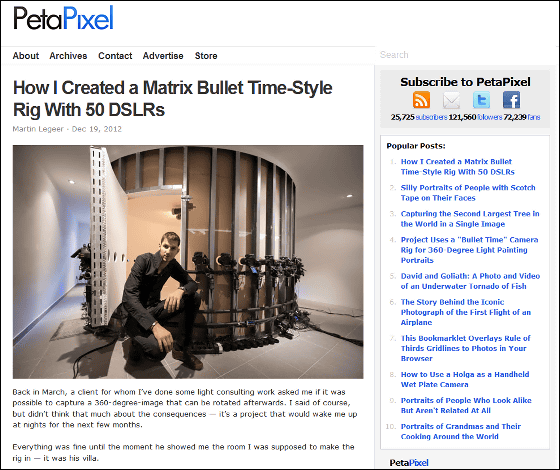 Shooting was done with a special studio dedicated.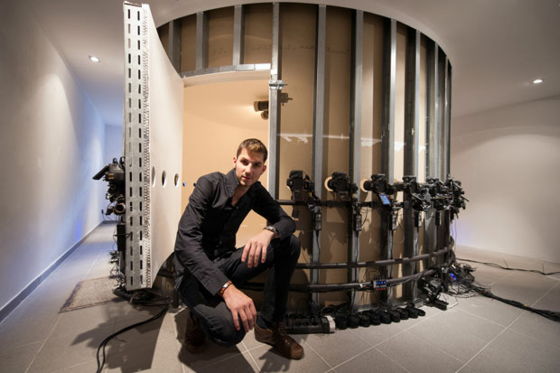 First, I will make a cylindrical studio itself.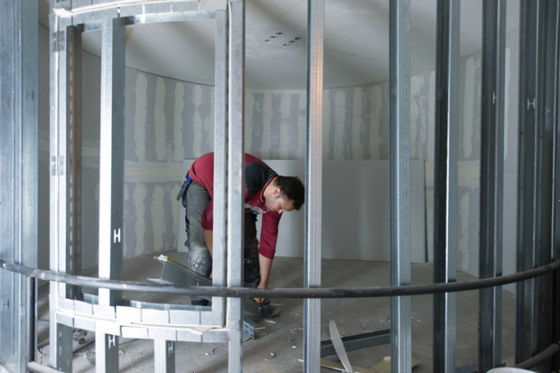 Drill a round hole in the side of the studio and set the camera stand so as to surround all around.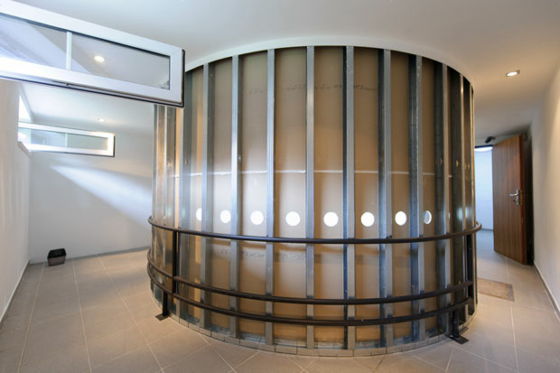 Camera is Canon's EOS 600D.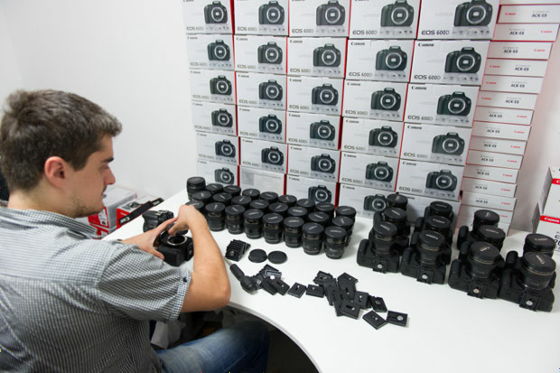 I will surround the camera around the studio.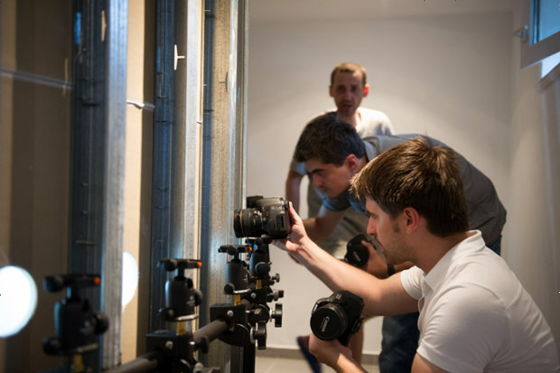 A state after completion. It is a masterpiece.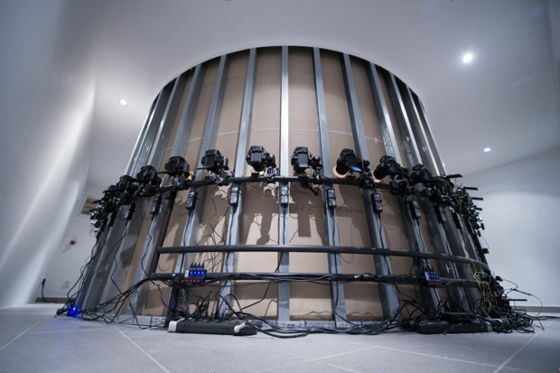 Inside the studio is like this. Although the studio originally used 24 cameras, it seems that 50 cameras were finally installed after adding a camera later.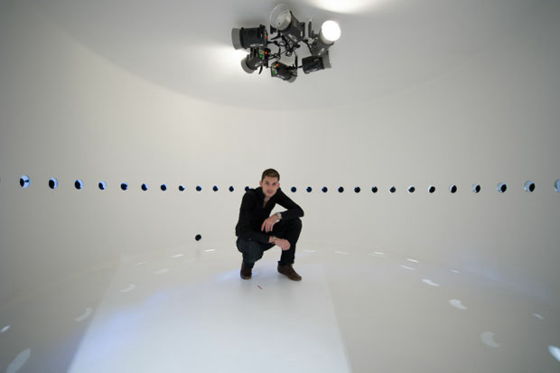 in Video, Posted by logq_fa