"It was a nice man" who takes care of the funeral of people who ceased to see it on Twitter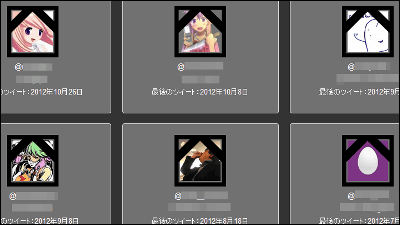 Displaying the image of the followers who have recently ceased to be seen, it is funeral and can recall the memories of the day "It was a nice person"is.

It was a nice person
http://iihito.hole.cc/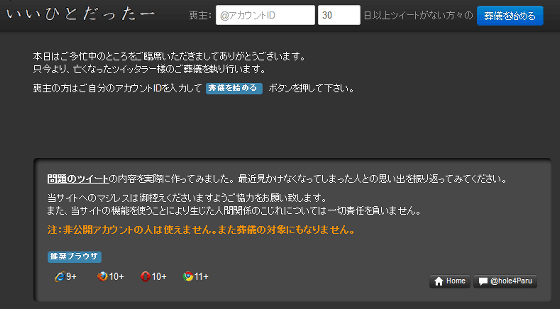 First of all, fill out the account of the person who will be the mourner in the text box ahead, fill in the target period in the text box in the back, click "Start funeral". The target period is 30 days by default.




Then the screen is displayed like this.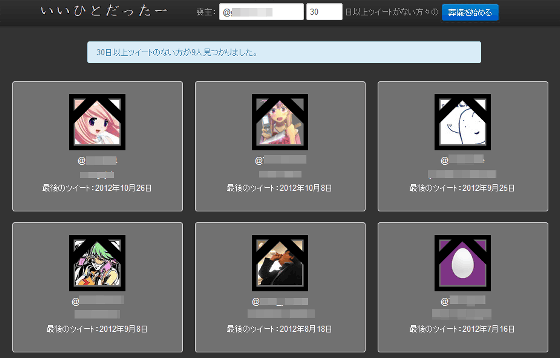 At the top of the screen you will see the number of people who have no tweets during the time period of the followers for the specified account. This time, there were nine people without tweets for more than 30 days.




I would like to express my sincere condolence to the following nine people who died this time. It was a nice person ... ....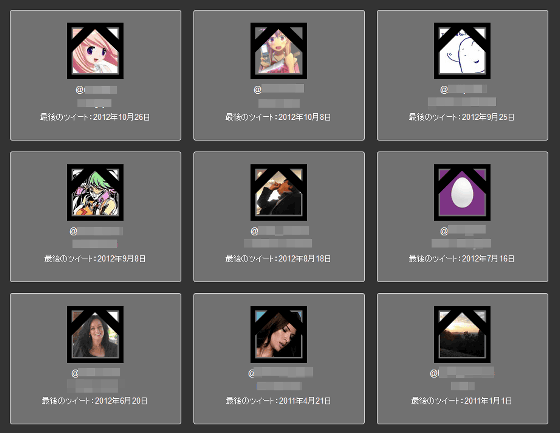 As a precautionary note, the following points are cited.


Please do not forget Magelles to this site Thank you for your cooperation.
In addition, we are not responsible for any kind of twisting of human relations caused by using the functions of this site.

Note: Persons with private accounts can not be used. It is also not subject to a funeral.