Jackson coach who took the Lord of the Rings asked the back story of "Hobbit" & Japan celebratory press conference report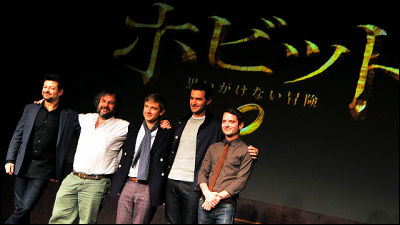 In the trilogy, he raised a total of 2.9 billion dollar (about 240 billion yen) box office revenue, and in the "Lord of the Rings / Return of the King", he was awarded the Academy Director's Award and the dramatic prize in double award winning filmmaker Peter Directed by Jackson 's latest work "Hobbit unexpected adventureFor the promotion of "Japan" I came to Japan. Since he sews interviews between press conferences and answers interviews, I decided to meet with him directly and ask him about various things.

Hobbit unexpected adventure
http://wwws.warnerbros.co.jp/thehobbitpart1

In the interview below, there is no spoiler that touches the core of the story, but because there is a director's mention about some scenes, those who "want to see a movie without any advance information" are in the theater I recommend you to read it after going.

◆Director interview

So I will wait for Jackson 's coach in one of the hotels.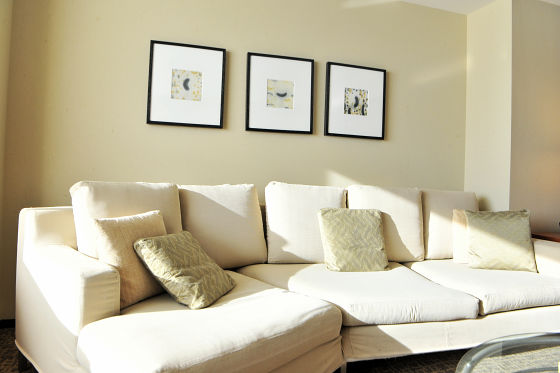 Appears himself. It is dressed and rough.



Q:
After finishing the production of "Hobbit" this scene, which seemed to be "unexpectedly good", that is, though it was different from the one I was envisioning and what I had planned, it became a result that I felt "wonderful" Do you have a scene?

Director Peter Jackson (Director :)
I hope all scenes are so (laugh). Well, first of all it starts from the point of making a screenplay, but since I begin taking pictures after thinking about the scene perfectly at that stage, there are a few things we have to compromise on the job site. Therefore, "it is unexpectedly good" is rare. However, in this "Hobbit", scenes in the goblin underpass added creatures with CG, and as the post-production work was done, the contents could be enhanced. Actually, since we had to revise up to the last minute we had to finish working really well, we were satisfied as we made further improvements than we had originally thought in such a meaning.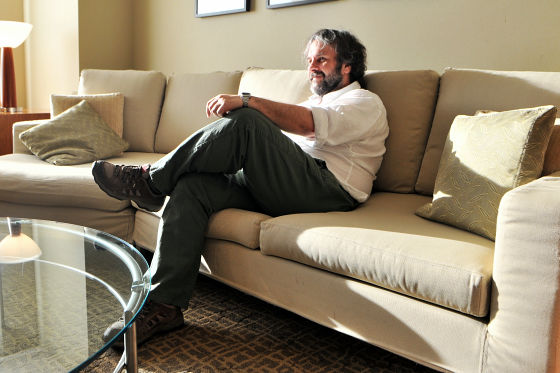 Q:
About 10 years after the shooting of the previous work "Lord of the Rings", it is a complicated situation of drawing a story of 60 years as the time axis of the story, but in that case, Please let me know.

directed by:
It is a strong idea from the very moment that we make strong sense of unity in the two works. In the movie release, there are three previous works, then the "Hobbit" trilogy comes out to the world, but in future it will be seen as one series of six, I am careful so that everything looks natural in that case. So, I also stick to very small things. For example, Bilbo at the time of "Lord of the Rings" is old and finished adventure long ago. So, in the room, it is made chaotic with various things such as books and documents, but Baggins painted with "Hobbit" is still young and can afford to pay attention to personal things so we have cleanly tied in the house.

By the way,EloundoThe house of the previous work was left in the warehouse so we used it as it was in this work. However, I will rebuild almost all the other sets.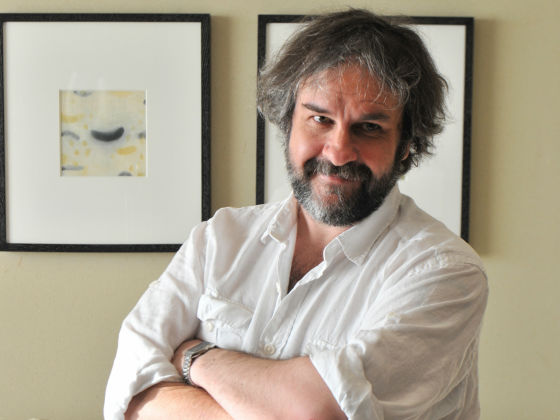 Q:
Please tell me if you have a scene that was particularly fun while shooting, or a scene that was very difficult.

directed by:
Shooting the "Hobbit" itself was an exceptional experience. Among them, if you choose one ... ... Goram and Bilbo ridiculous confrontation is favorite. This scene was taken at the very beginning of the 18-month shooting period and was fun and emotional in the sense that it was the first step of taking a picture like climbing a long long way. Besides, this part has taken 12 pages of spoken dialogue long time, that is, photographing in a nonstop, it plays as if it is a stage play The thing that I took in a slightly different way than usual But there are.

The scene that was difficult was the wolf wolf (Warg) scene where the dwarves were chased. Dwarven clothes are heavy and hot, but they seemed to have to run around in the middle of the summer. It took a while because everyone fell down every 1,2 takes. Well, I was short-sleeved shorts (laugh).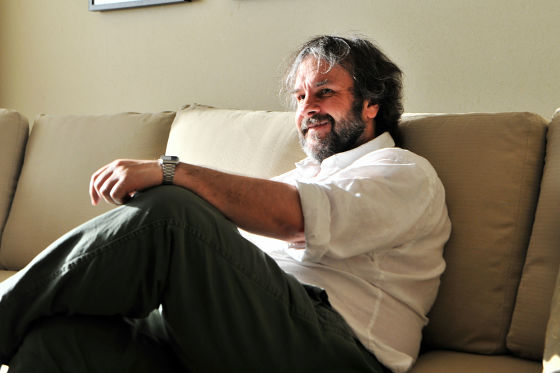 Q:
I love creatures such as Hobbit. What is the appeal of the hobbit that the director thinks?

directed by:
I also like Hobbit as a favorite (laugh). Well, then ... ... Their attraction that I think is that they are not like heroes. Basically I do not like dangerous adventures, I like life like reading a book in front of a fireplace, I do not know how to fight, not a warrior. Well, I myself are such a type of person, and should be sympathy for many other ordinary people. Also, I think that it is possible to make movies deeper and more interesting by drawing a figure that people who are not such warriors face difficulties and continue traveling. Bilbo was not even bothered to enter the adventure at first. However, as you spend time with the dwarves, they acquire the skills to learn and fight the importance of their peers, understand their hometowns, increase courage and confidence. I think that it is working positive to increase the appeal of the work that you can emotionally transfer and embrace the movie.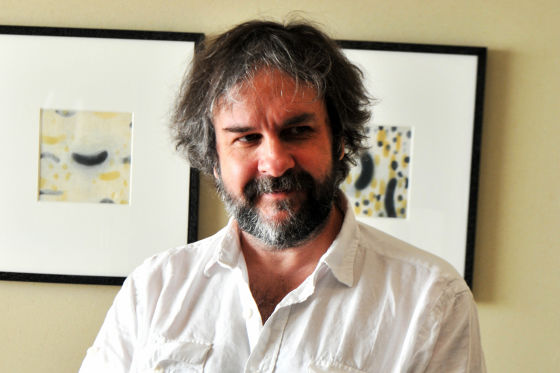 Q:
It is a question about management in movie production. Please tell us if you have particular attention, software you use, gadgets etc that you are particularly careful in the position of super director who gathers huge projects such as "Lord of the Rings", "Hobbit" etc.

directed by:
There are various departments such as makeup and CG, but basically they leave it to them because there is a manager in charge. I myself manage it all within my head. this is true. It is almost time to spend about 12 hours a day for shooting, but what time to finish taking scenes is managed by thinking in the head at the same time as shooting.

And, the point that I pay special attention to is that I enjoy it. Because it is a long time job, sometimes we are trying to spend a laugh while discussing jokes with performers.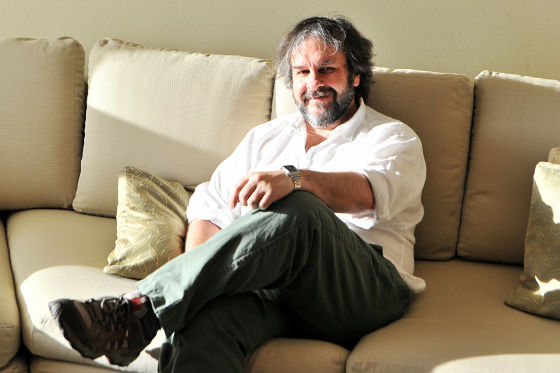 GIGAZINE:
It is almost time. Thank you very much.

directed by:
Likewise.

◆Completed show preview

Arrived at the entrance of the venue.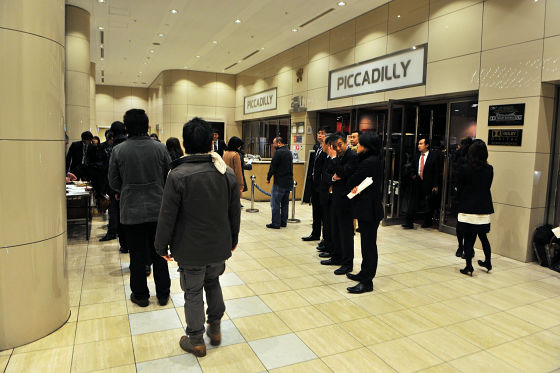 A poster designed for Japan.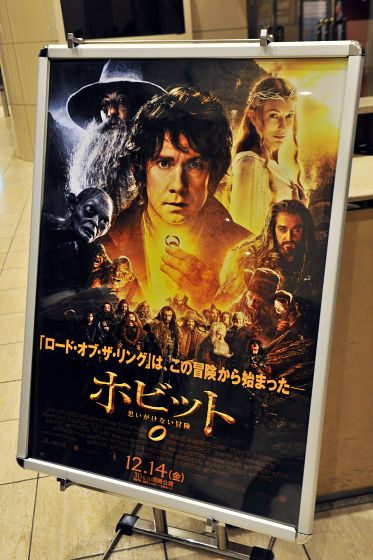 Luggage inspection is done at the entrance to prevent carry-in of cameras and others.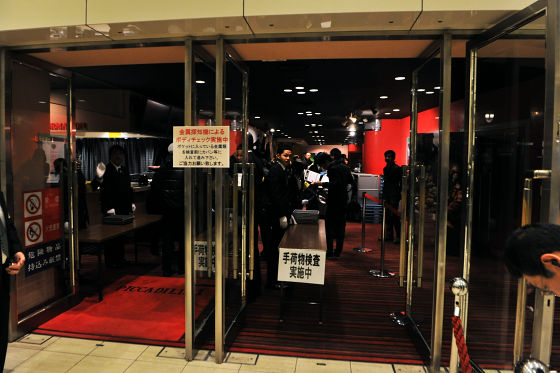 Brochure piled in cardboard.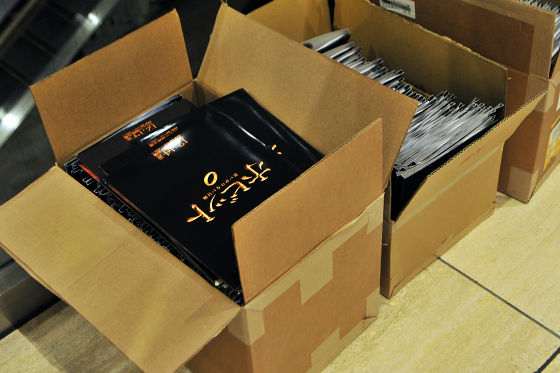 Get one book.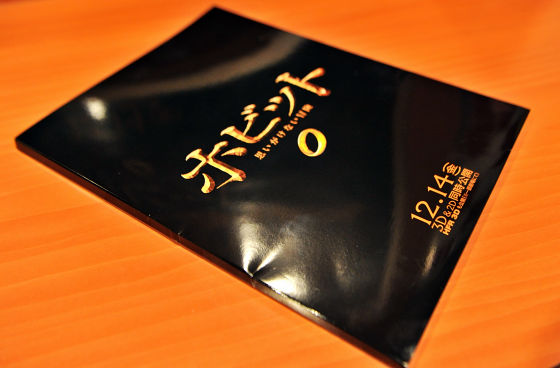 Panel with Gandalf standing in front of Buggins' house.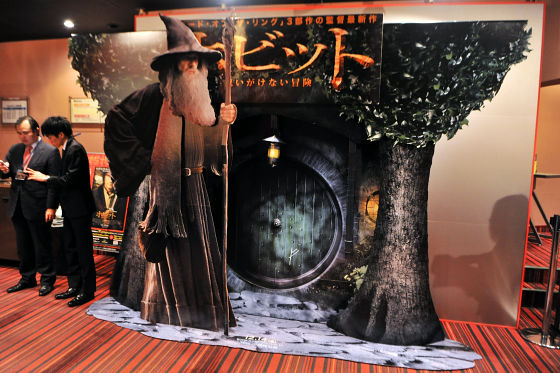 What is drawn on this panel is the landscape of the elves' country.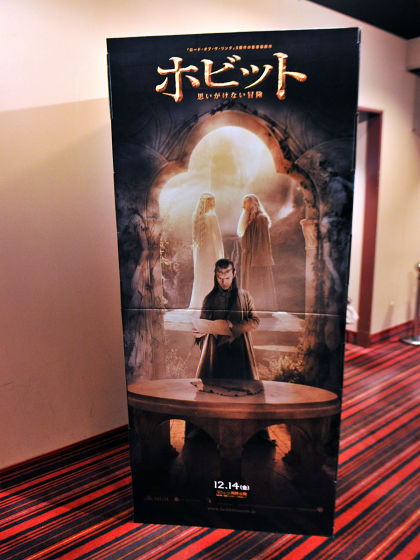 Creepy Goram is watching here.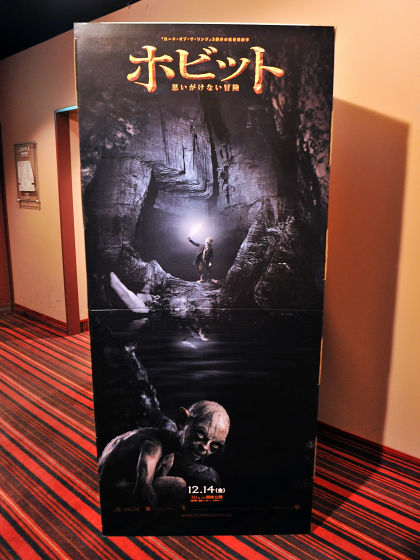 Gandalf's hat.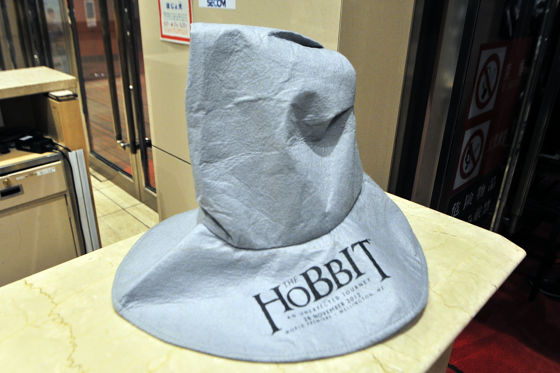 Get 3D glasses. This film is shot at the number of frames twice as much as a general movie of 48 frames per second.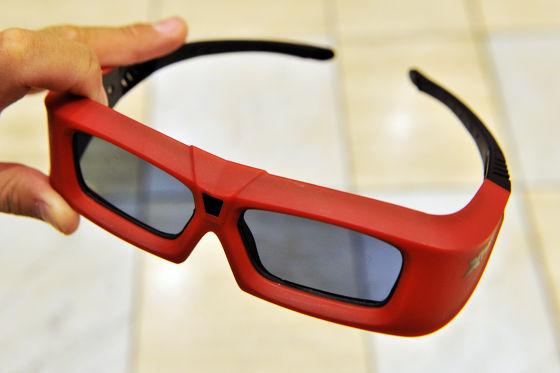 Venue before screening.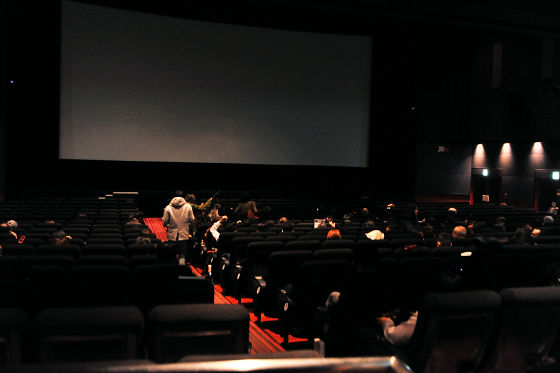 In addition, because all the participants in the preview screen are appreciating that the content and impressions of the movie will not go till December 4, we can not write anything about the contents of the movie here.

Because it was nearly full, the corridor after the screening was awfully crowded.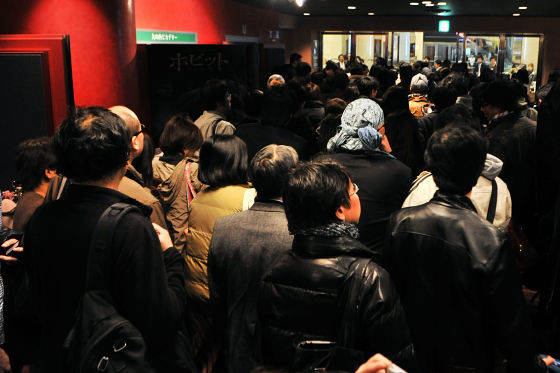 ◆Major cast visiting Japan press conference

The state of reception is like this.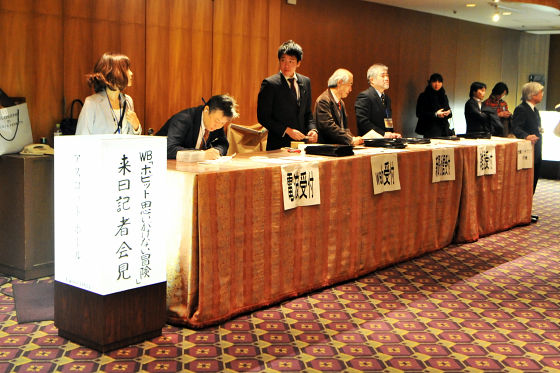 The magician Gandalf is reflected in the background of the stage.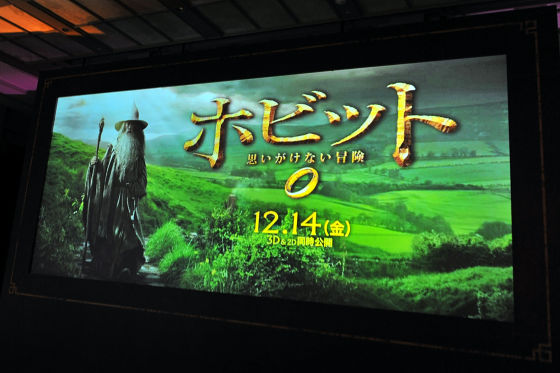 Director and major cast appears.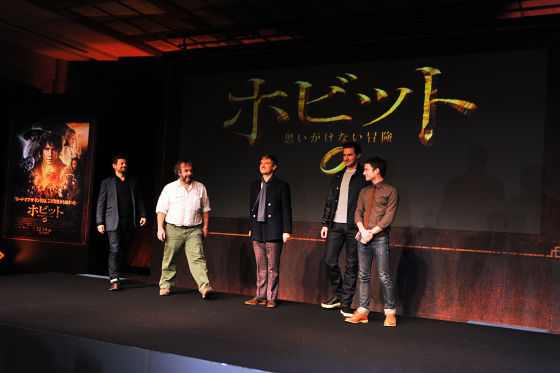 Cast performers who are exposed to the press of the press on stage.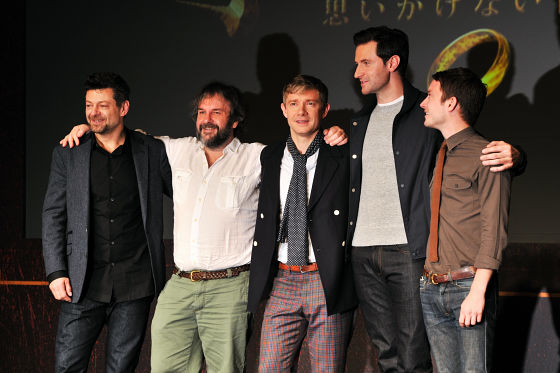 Director Peter Jackson.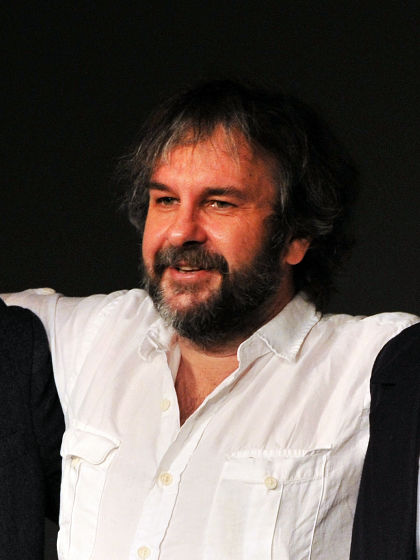 Martin Freeman who performed the protagonist Bilbo Baggins of "Hobbit".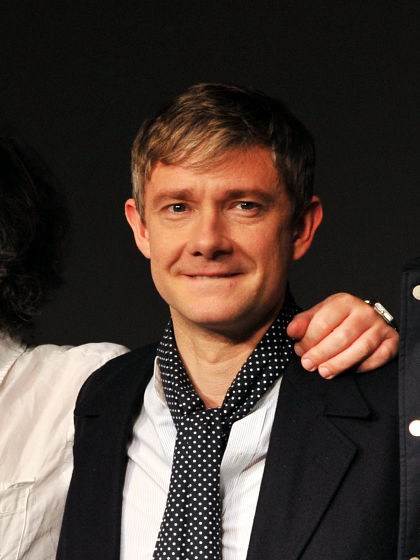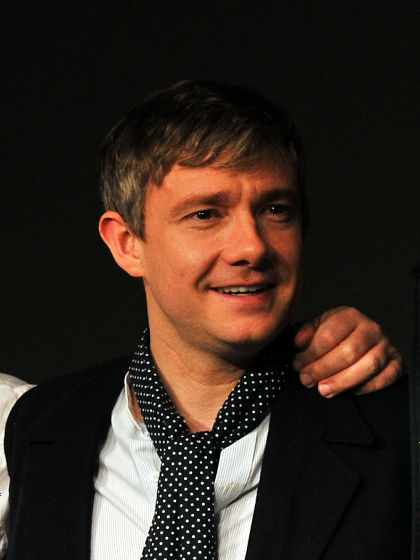 Richard Armitage, the leader of the dwarves, Torin.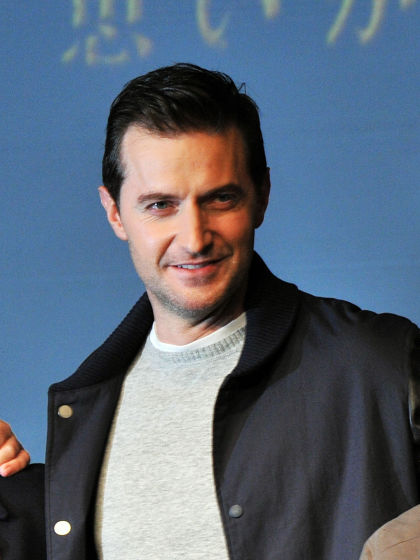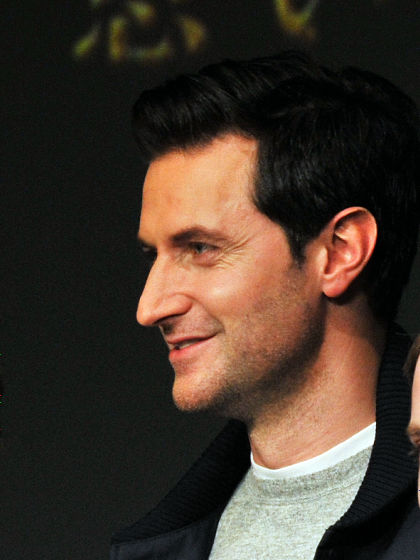 Andy Circuit who also served as the director of Gorham's role motion actor and "Hobbit" 2nd group.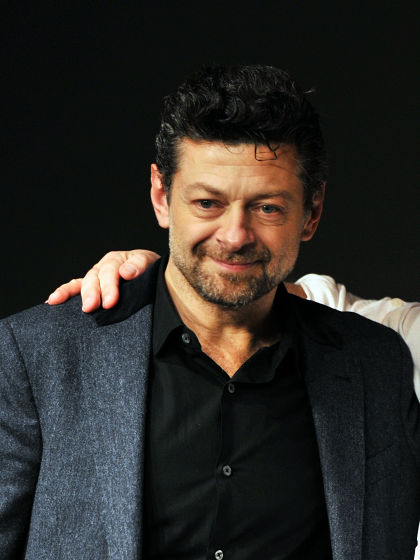 Elijah Wood, who serves as Frodo Baggins.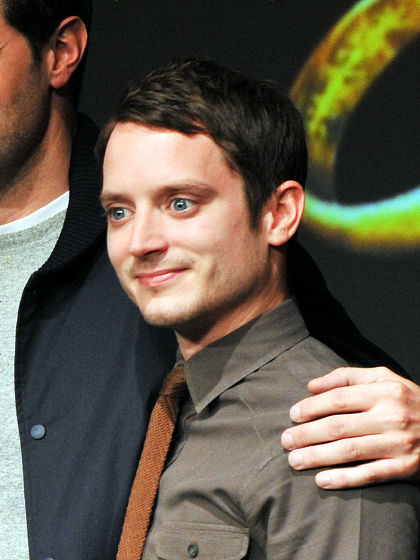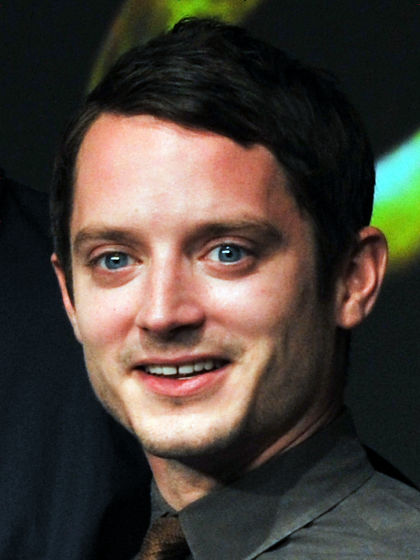 So, "Hobbit" following "Lord of the Rings" is also the same trilogy, and the first "Hobbitt's unexpected adventure" will be held on December 14th, 2012 in Japan It is going to be released, new work will be released every year.

"Hobbit unexpected adventure"