A large number of American energy drinks that you can feel the danger of drinking when you drink too much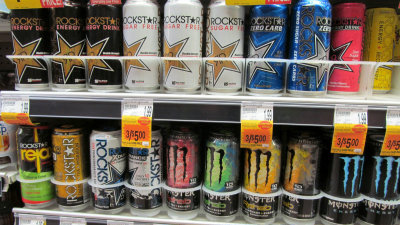 Recently, in Japan355 ml energy drink "Monster Energy" landingDid you feel the big America in this size? Speaking of energy drinks in Japan, the small bottles are mainstream, but for Americans it seems that even 355 ml is small, speaking of energy drinks is mostly 16 ounces (473 ml). It is a feeling that I am drinking energy drinks with 500 ml can of Japan.

Not only that, there are even 24 ounces (710 ml) that are on the shelves of the home center than the refrigerator. In the US, fierce competition is spreading to Monster Energy, Rock Star, Coca-Cola of Soft Drink, PepsiCo, Red Bull of the World who landed in Japan. Chain shops that had been participating in surprising fields ......

Hello,Takuya Sudo @ circle around the world bicycle @ Charridermanis. We are strengthening energy drinks, and they are traversing the vast America.

America 's energy drink is 16 ounces (473 ml) and is 2 dollars as a guide, and if it is not a brand item, there is one dollar. Bulk buying is advantageous because it is 3 dollars for 2 dollars and 5 dollars for 3 dollars even if it is 2 dollar energy drink. Monster Energy and rock stars released in Japan can also buy one for 1.5 dollars. If it converts to 1 dollar 80 yen, one will be 120 yen and it will be the same price as selling in Japanese vending machine, but the capacity is bigger than Japan.

Energy drink I got for the first time on my new trip was "Monster Energy".



I bought it in Canada so it is 473 ml and it is halfway display. Fix this as an American unit 16 ounces.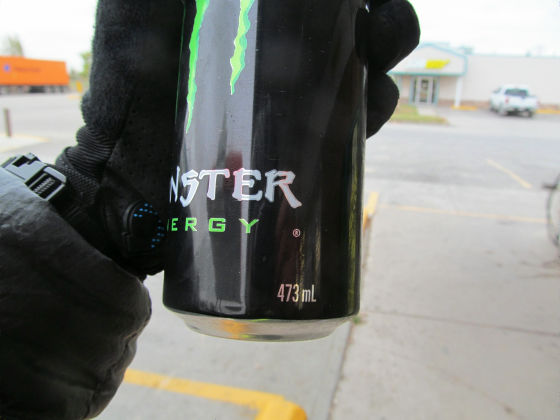 "KHAOS" and "Rehab" which were three dollars in two in the United States are also 16 ounces (473 ml).



"Rehab" is a lemony with no carbonic acid, I was surprised to drink it. Still it is an energy drink.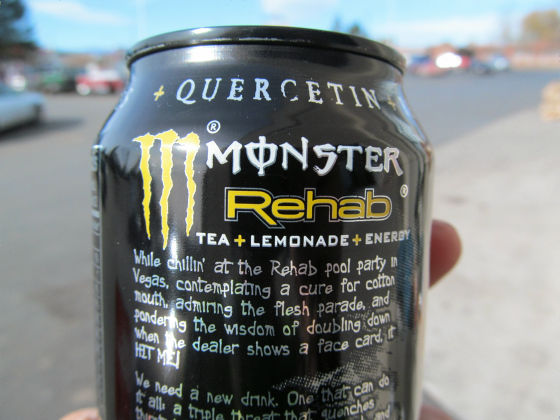 This is 24 ounces (710 ml) of the threat. Because the next Pepsi will be the size of Japanese monster energy, the difference is obvious.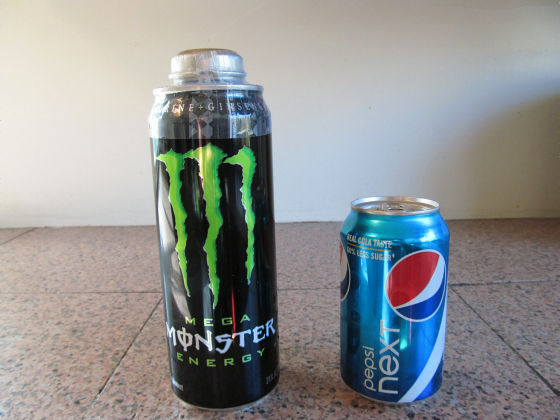 There is a notice in the can, "Do not drink if cap is broken."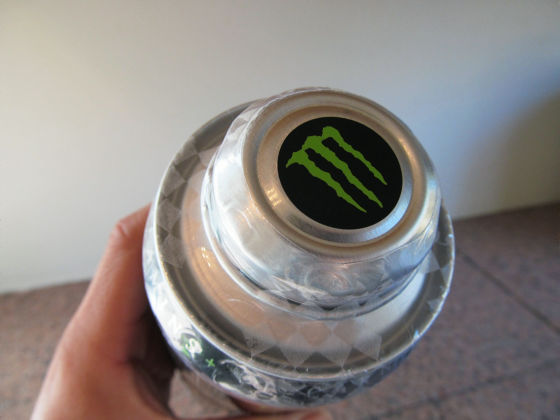 "Pon" that carbonic acid escapes has a loud sound and a lid is empty. Although it is in the shape of an unfamiliar lid, opening and closing in the middle is possible.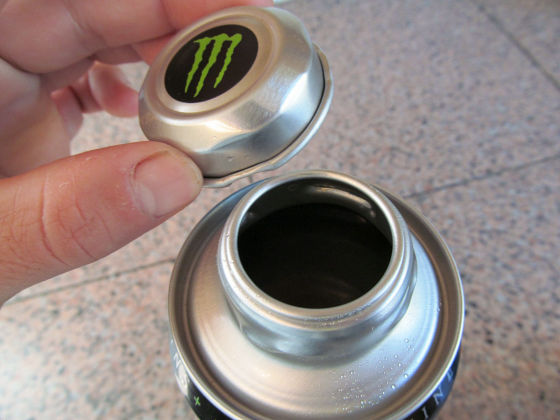 24 FL. OZ. (710 mL)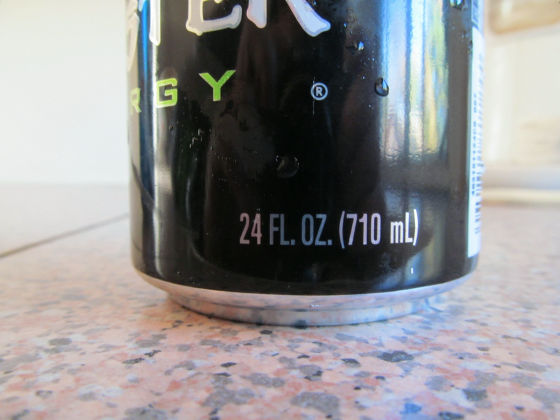 Golden-colored carbonated water is the royal road of Energy Drink.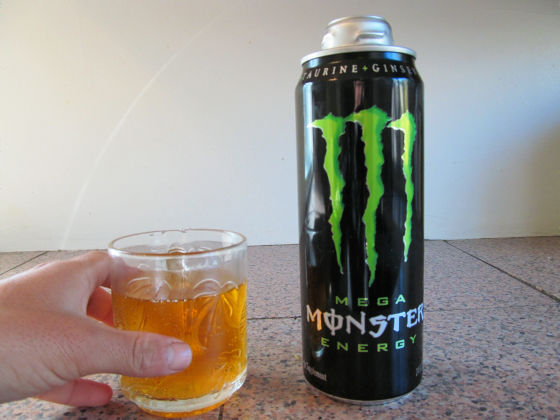 "LIMIT 2 CANS PER DAY. (Up to two per day)" "NOT RECOMMENDED FOR CHILDREN, PREGNANT WOMEN OR PEOPLE SENSITIVE TO CAFFEINE. (Children, pregnant women, caffeine-sensitive people are not recommended)" Note.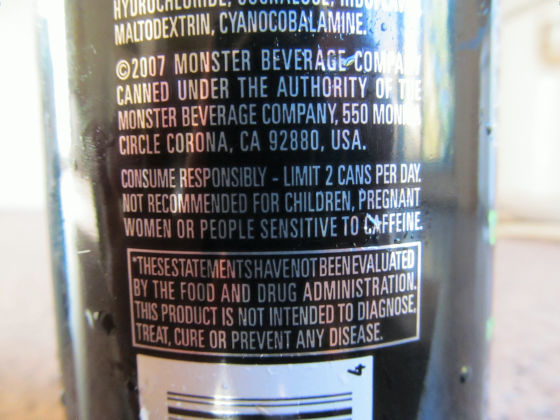 Regarding this large size ......

"Monster Energy" drink five people died? Report to U.S. FDA

Five people in the past three years who died after drinking a kind of nutritional drink called "energy drink" were reported to the Food and Drug Administration (FDA) on 23rd, according to media reports. The causal relationship between this drink and death is unknown.

Dead people are present in the US under the trade name of "Monster Energy" and contain a large amount of caffeine. A 14 - year - old girl who died of arrhythmia last December said that she drank a large - size Monster Energy, following two days before the death.

In Asia, Asahi Beverages sells "Monster Energy" brand products from May. Two kinds of "Monster Energy" and "Monster Chaos", 355 ml cans in each. Asahi Group Holdings Public Relations said, "The capacity is smaller than what we sell in the US, and the contents are changing according to Japanese laws and regulations."
The news flowed that talked about. Although the bereaved seems to have tried a trial, will it be a point of concern where caffeine content is not mentioned? Although there is a notation "Energy Blend", we could not grasp the breakdown of the caffeine.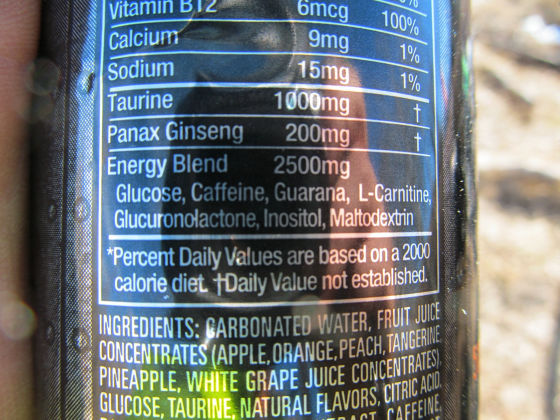 After drinking 24 ounces (710 ml), the heart rate increased, obviously a burden on the body. I drank little by little and made it empty, but there are no two in the day. I tried it for coverage, but 16 ounces (473 ml) was enough.

Along with Monster Energy "Rock Star" is pulling the energy energy drink market in the USA.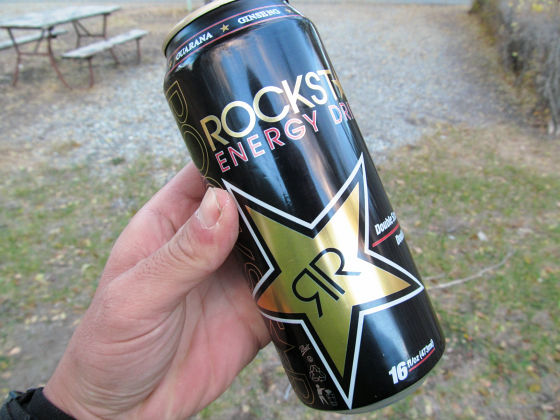 There was 24 oz (710 ml) here as well. Do not you like this bottle or spray can?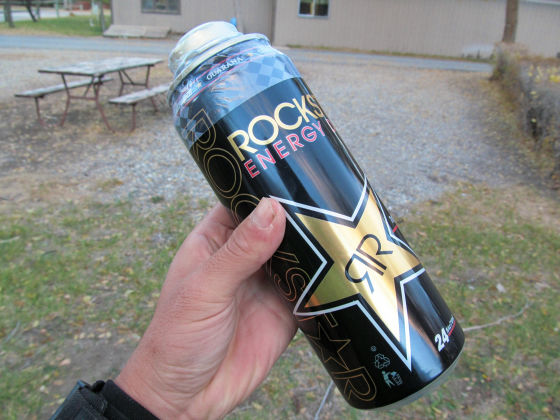 Comparing the sizes it looks like this.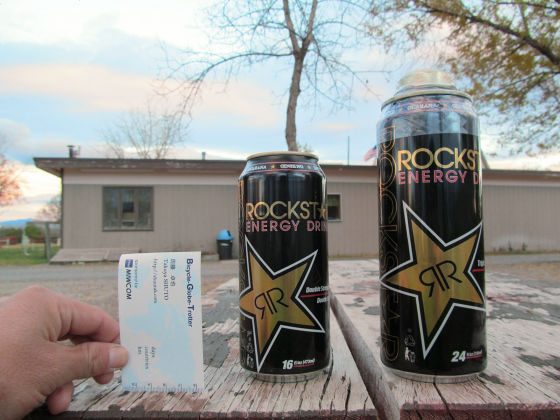 The lid is similar to Monster Energy.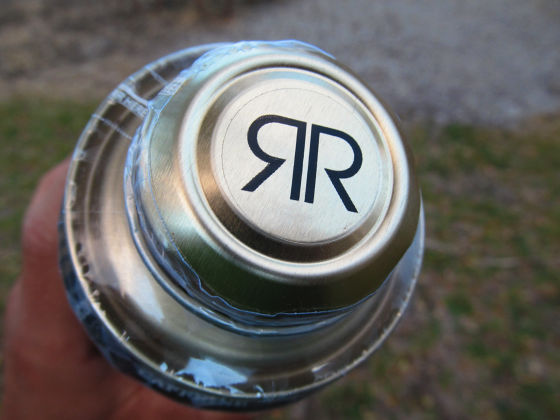 24 FL / OZ. (710 mL)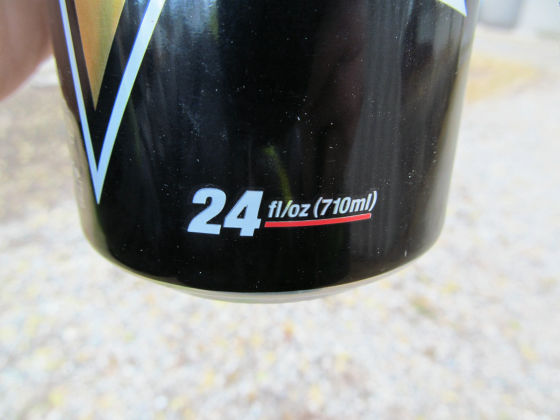 The head office is Las Vegas is perfect for the image of energy drink.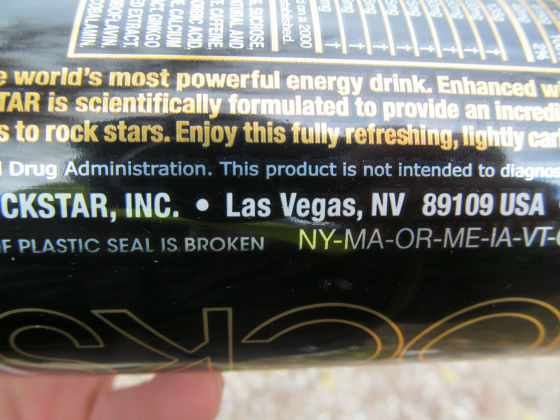 Both 'Monster Energy' and 'Rock Star' have energized the drink market with energy drinks, so we have expanded our lineup. From the one that refrained from calories, tea is based, and there are also about 20 types of big supermarkets.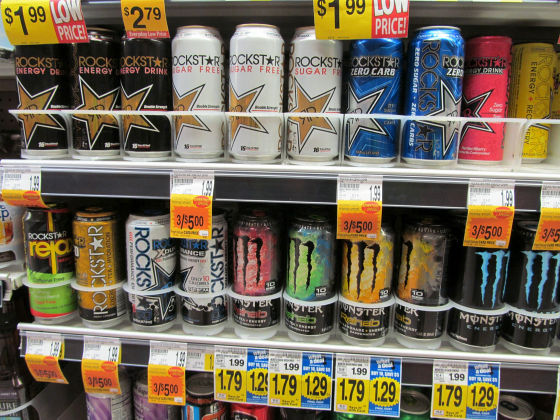 In overwhelming with soft drinks, Coca-Cola Company "Nos".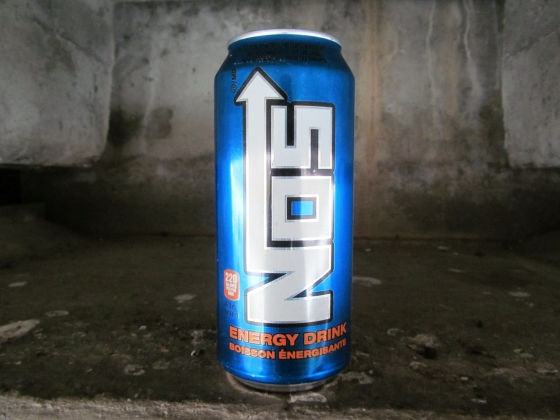 Also, PepsiCo issues "AMP". Although it seems that there is certain brand power, it does not become the top trend of energy drink.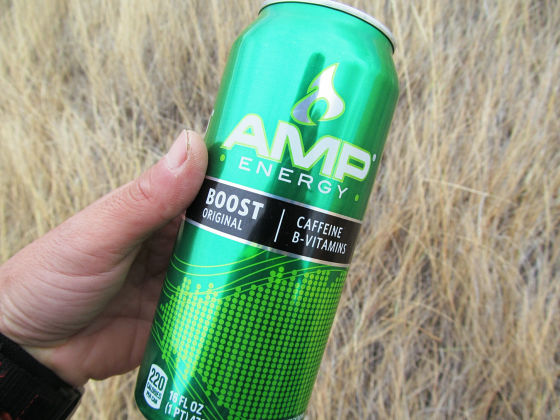 It is the world's top Red Bull that goes alone on our way. Still, I prepared a size suitable for America. The left is 8.3 ounces (250 ml) same as Japan, the right is 16 ounces (473 ml) of the American standard. It is sold at a price of 2 dollars at 8.3 ounces and 3 dollars at 16 ounces.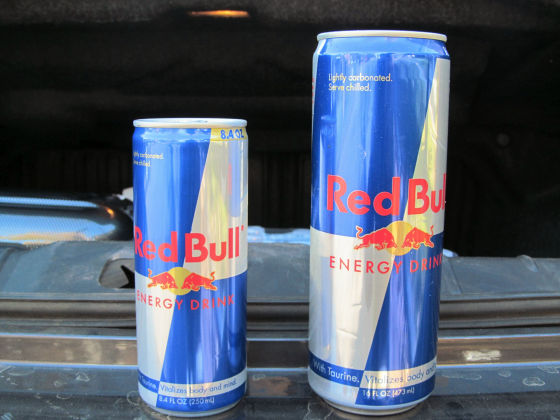 "WIRED" which the primary color design of the lineup attracts eyes ... ....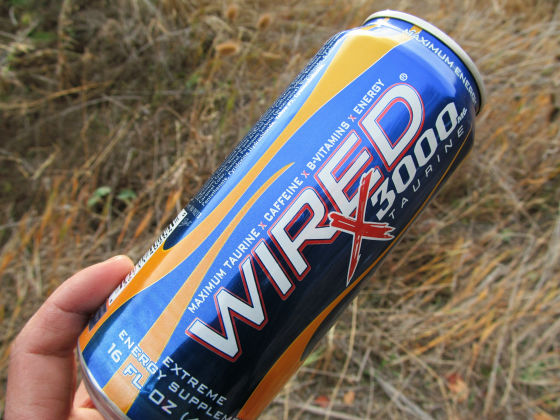 "Xenergy" which is an official energy drink of the fighting sports organization "UFC" is also enjoying the market as a medium-sized brand.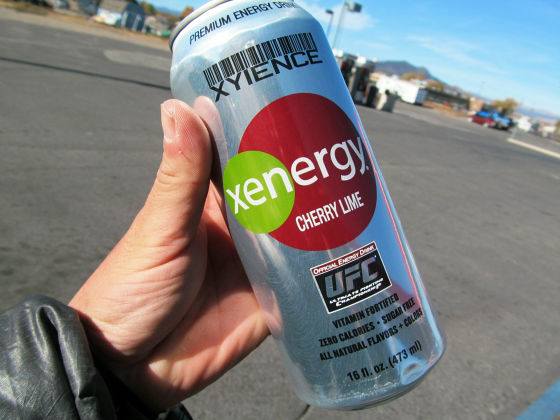 A 99 cent "VICTORY" like a monster energy parody ... ...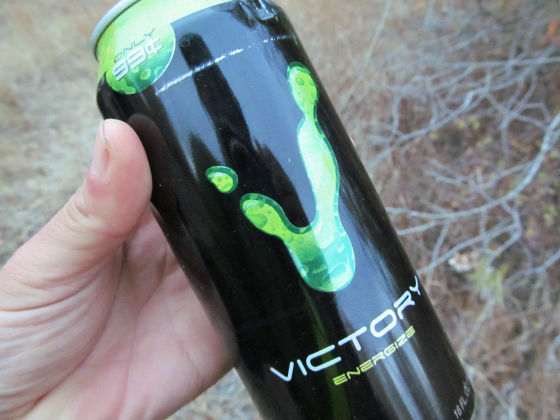 This is also a dollar and cheap "KNOCKOUT" manufacturers with no brand power are competitive in price.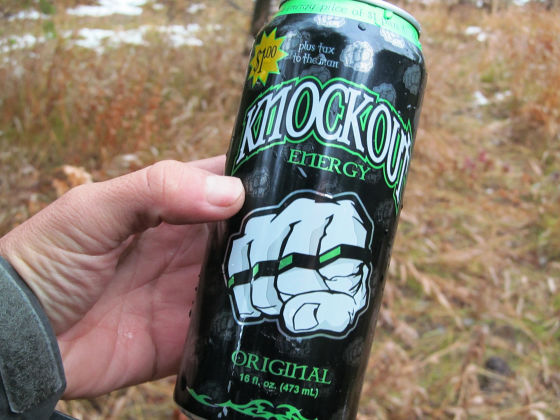 That Starbucks also participates in the American energy drink market where this intense competition will be unfolded. The size of the can was 3 x 15 ounces (about 443 ml) which was a little small. Monster Energy and rock star also have coffee categories.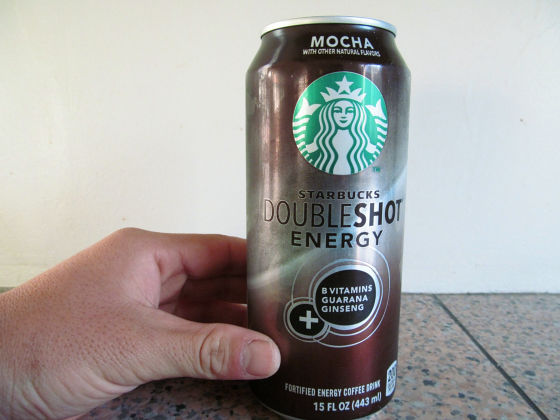 Although the contents are ordinary coffee ......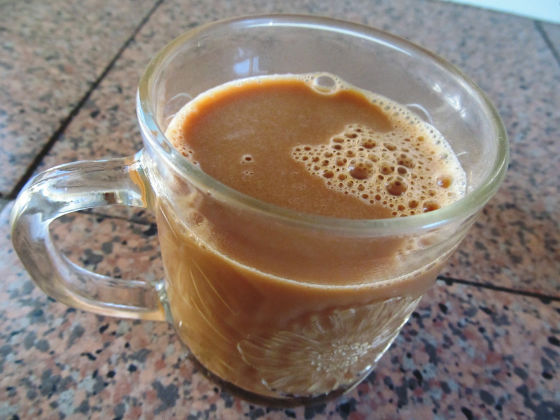 It contained components such as Korean ginseng, guarana and vitamin B. I could not sleep until midnight after drinking in the evening ....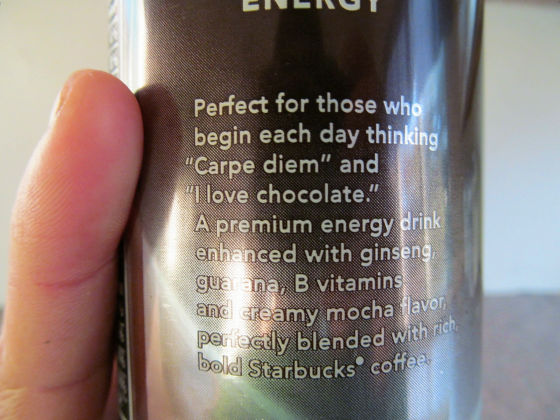 ◆ South Africa

The big can of this energy drink is the same in South Africa, "Rock Star" is 500 ml size.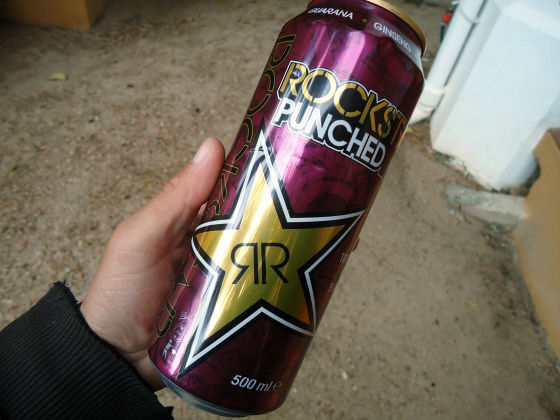 I drank it before the flight when returning to Japan "SPIKE"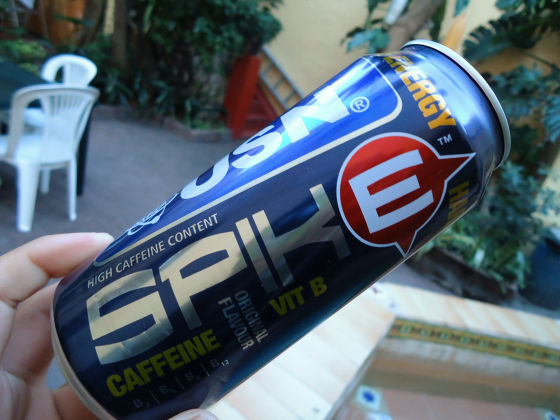 Energy drink called Orange "Power Play" ......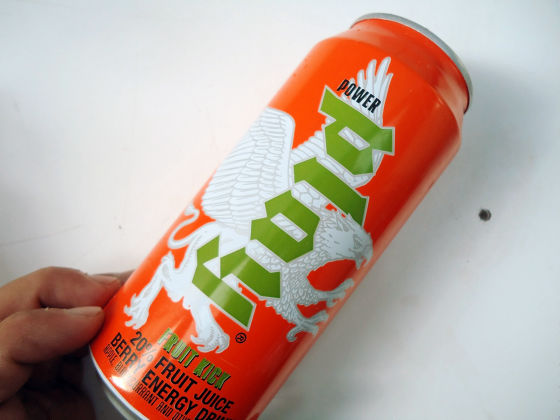 It was a Coca-Cola brand.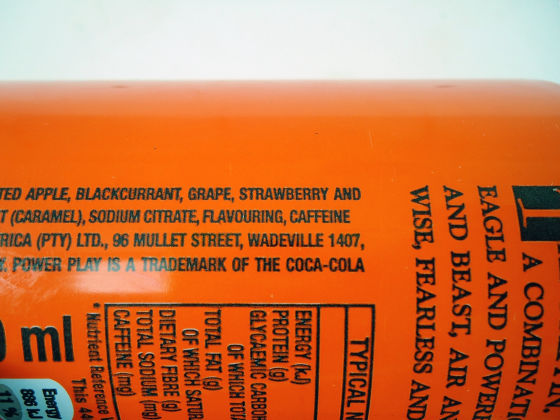 As I had this size in South Africa, it was more than I expected if it was expected in the United States. Although I pay attention to the daily intake, I would like to go out with Energy Drink well. I drew this article while drinking energy drink.

(Sentence / photo: Takuya S. Narou Charriderman
Cycling around the world for a bicyclehttp://shuutak.com)