Microsoft Unified Messenger into Skype, Discontinued Windows Live Messenger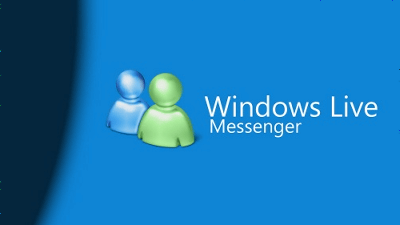 Microsoft acquired SkypeAbout a year and a half since then, I finally decided to unify instant messenger to Skype and abolish Windows Live Messenger.

BBC News - Microsoft ditches Windows Live Messenger for Skype
http://www.bbc.co.uk/news/technology-20222998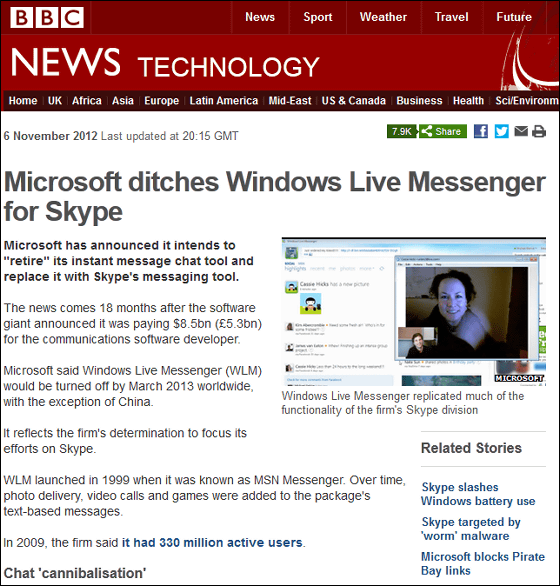 Microsoft has provided "MSN Messenger" as an instant messenger since 1999. After that, I changed the name "Windows Messenger" "Windows Live Messenger", and continued to offer. Instant messenger was originally text chat, but it has been expanded to include functions such as sending pictures, making video calls, playing games, and so on.

Windows Live Messenger (formerly MSN Messenger)
http://messenger.live.jp/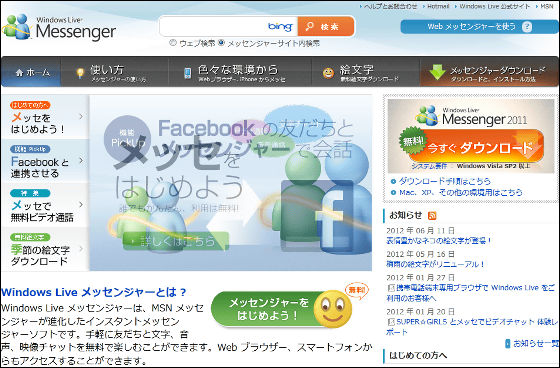 In March 2013, Microsoft decided to terminate Windows Live Messenger in all worlds except China. In 2011, Microsoft acquired Skype of the same instant messenger as Windows Live Messenger for $ 8.5 billion (about 686 billion yen at the time at that rate). From version 5 of Skype, we integrated Skype account and Windows Live ID.

According to Comscore, a research company, Windows Live Messenger has 330 million active users in 2009, the number of users is twice that of Skype at the beginning of 2012, and Yahoo! It was the second largest instant messenger after Messenger. However, looking at the number of users in the U.S., the number of users has decreased by 8.3 million (48%) compared with the previous year, and the number of users has increased in one Skype.

Brian Blau, a consultant of IT research and adviser company Gartner, commented that one should be focused on because it will be crushed if competing products are issued within the company. Although Windows Live Messenger is not suitable for use on Xbox Live, Skype is suitable and points out that it is possible to monetize users in the living room.

Skype will also be integrated into Windows Phone 8 and Microsoft will prepare an environment migration tool to promote the transition from Windows Live Messenger to Skype.

It seems that the brand of "Messenger" which has been on since 1999 also did not win against the power of Skype.