I tried three types including Christmas period snowman chocolate in Christmas period of Christie · creme · donut which is regrettable to eat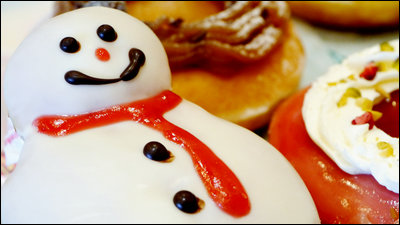 Speaking of cold weather events, it's Christmas, just looking at the beautiful illumination that colors the city, it makes me feel happy somehow. It seems to further boost Christmas mood like that for Krispy Cream · Donut 's "Snowman chocolate"Strawberry Cheesecake"Montblanc Lease". It's pretty looking like Christmas, and it seems that each taste has its own taste, so I decided to try it. At the same time, "Creamy double cheese"Powder caramel custard"Cream Brulee White Mocha"We also decided to eat together also because it was released newly.

~ "Sweet Home Holiday" at Christmas cake like donuts! ~ Holiday Season Limited Time Donut Released from Thursday, November 1, 2012
http://krispykreme.jp/news/index.cgi?c=list&dc=3&tcp=10

Arrived at the shop.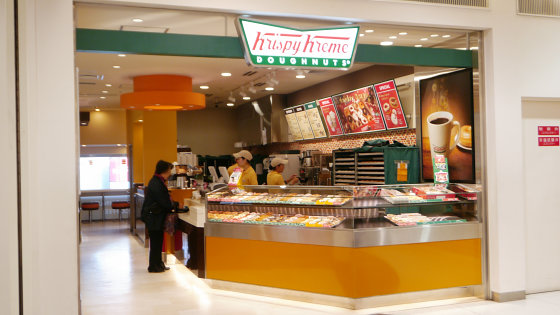 I feel it is still a little early, but the donut became Christmas specification.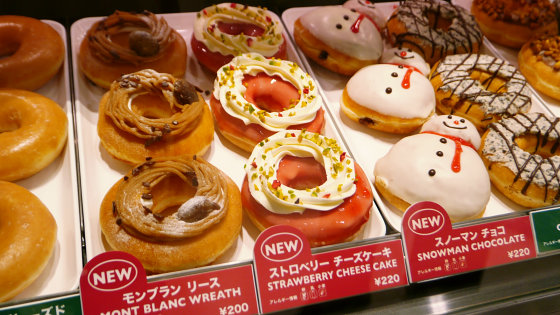 Also purchase other new products etc.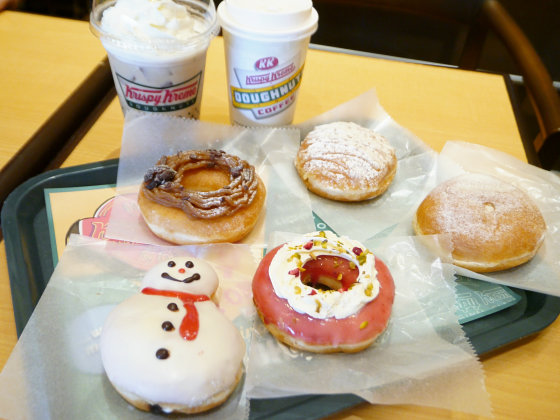 "Snowman chocolate" shaped like a snowman (220 yen including tax).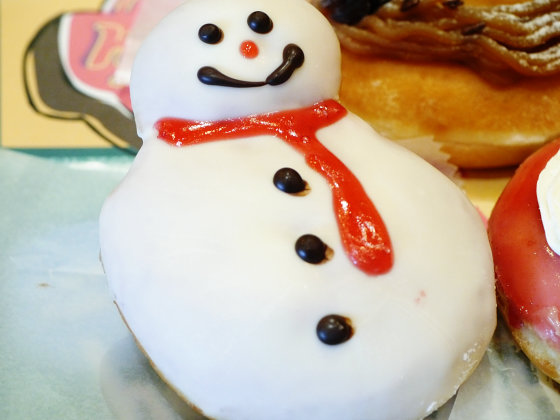 It looks so cute that you can not eat it. Coated with white chocolate, eyes and mouth are used for bitter chocolate, mufflers and strawberry napaju are used.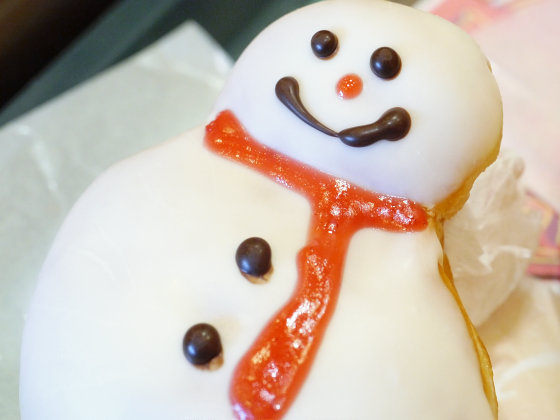 It is regrettable, but after a glance at a glance, Capri. There is volume in the stomach part, it is hard to get to the middle topping. However, as I was eating and steadily I was able to meet a mellow sweetness spreading chocolate cream. I think that the amount is a little, but the sweet and sourness of Strawberry Napage is also a good accent.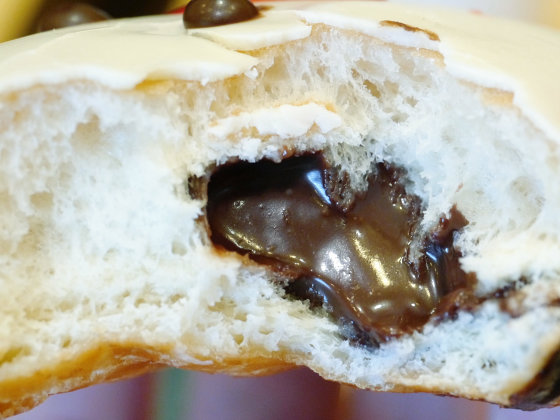 This is "Strawberry Cheesecake" (220 yen including tax). Coated with strawberry jelly, put cheese cream and freeze dried strawberry and pistachio are sprinkled.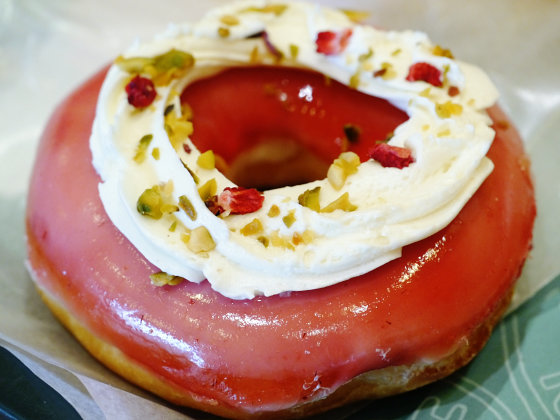 The moist sweetness of cheese cream and the acidity of strawberry jelly goes well. It is an elegant taste which it made refreshing for the appearance.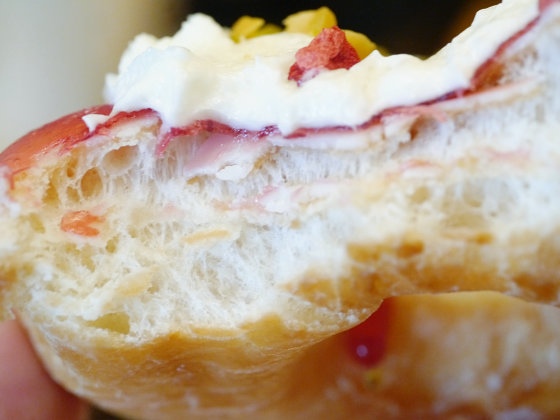 "MontBlanc Lease" (200 yen including tax) which superimposed astringency marron cream on fluffy milk cream. All great topping is Maron Glacier.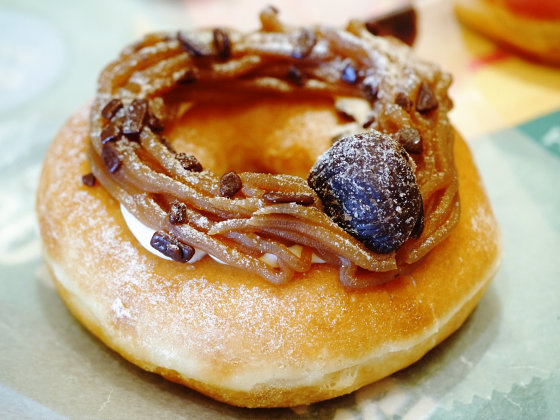 I am anxious about just browning but it seems like a lease certainly from the top.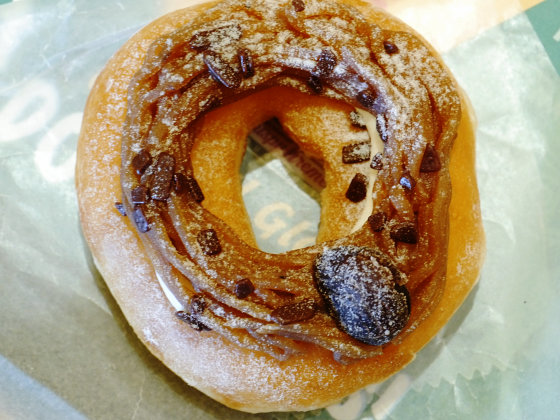 You can feel the smooth sweetness of rich and malon cream. The moist and sweetness of milk cream is also added, it has become a deep flavor with richness, it is quite serious. Maron glacess is eaten luxuriously in a bite, it is felt that the condensed sweetness of malon is firmly recommended.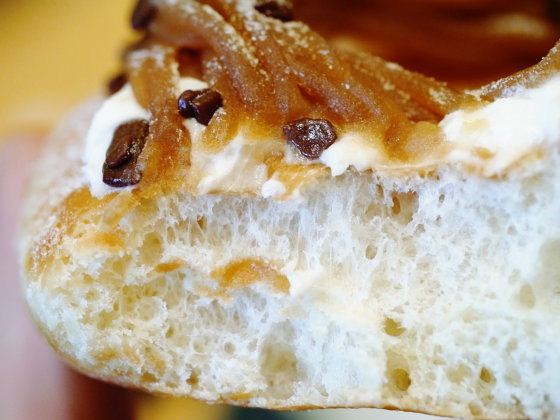 There was no news release, etc. here, but firmly in the menuNew item"Creamy double cheese" (200 yen including tax) registered as.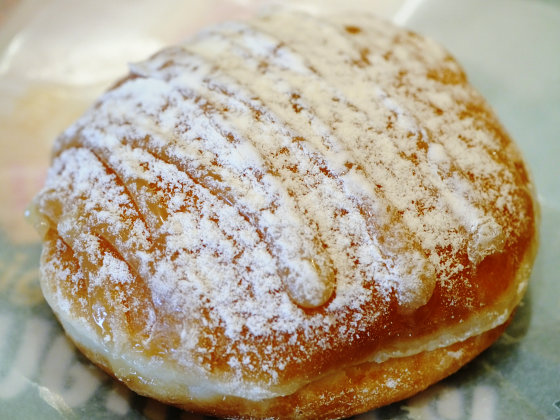 There are plenty of cream cheese fillings inside and outside. For that reason, it is felt that the crispy rich flavor is still there. However, because there is no habit and sweetness is moderate, it is the content that makes me think "I can eat another one".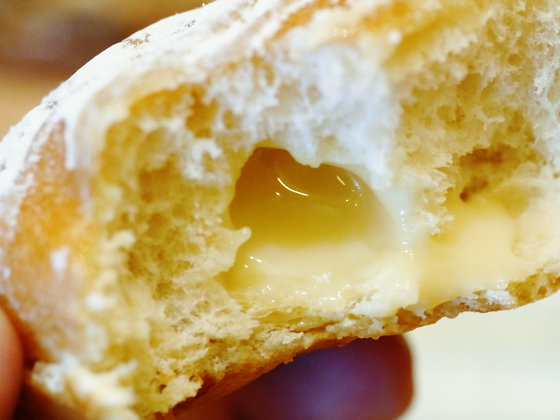 "Powder caramel custard" (180 yen including tax), which is not included in the menu as well as the news release. Because it means that there are stores that we do not have, I found a lucky item.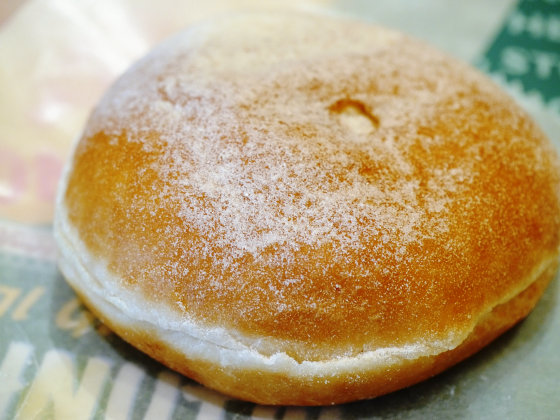 There are plenty of caramel custard cream inside. Since bread has no sweetness and it is quite easy to taste, it feels like I can eat it somehow. "I've eaten it somehow ..." and if I trace my memory and reviewed the previous "Caramel Halloween JackI thought of it. Perhaps because it is quite sweet with the same cream, there is no resistance to sweetness, no rather for "those who say" Sweet taste as infinitely! "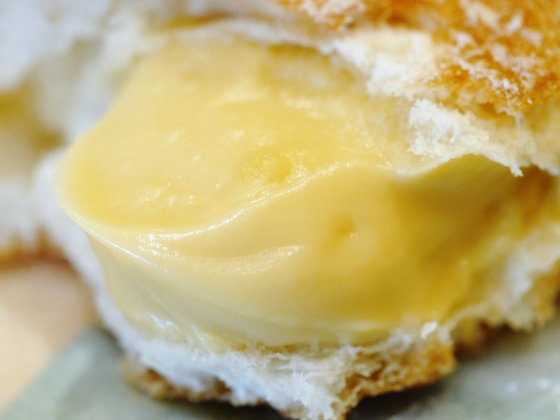 I also asked for drinks. "Ice cream brulee white mocha" (tall size and 460 yen including tax) is ice cream.



It is sweet. It is sweet anyway, feeling like cafe moka with syrup and Dobadoba. I do not feel like I'm going to match any of the donuts lineup of this time, and it is a feeling as to where I am aiming at. Sometimes I want a sweet thing just as hungry, but maybe I should ask for it singly.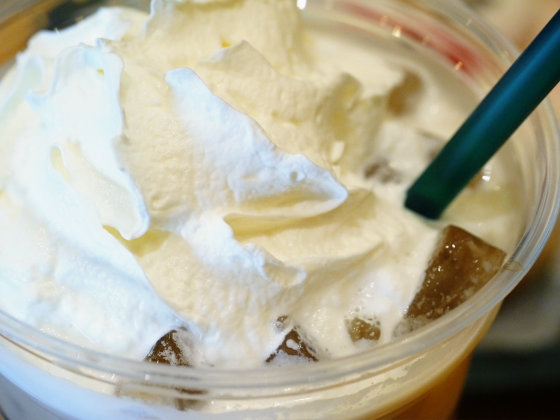 Next is "Cream Brulee White Mocha" (460 yen including tax in tall size) is hot.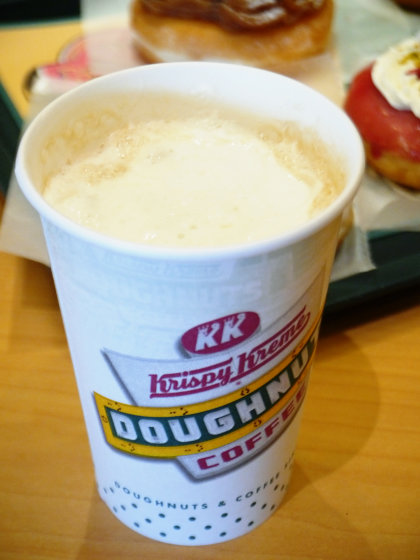 Because it is warm, the fragrance of the custard is faded. At the moment of drinking, the intense sweetness spreads throughout the mouth, and finally the crisp taste of cafe mocha is felt a little. It is a drink for the sweet toothpeople.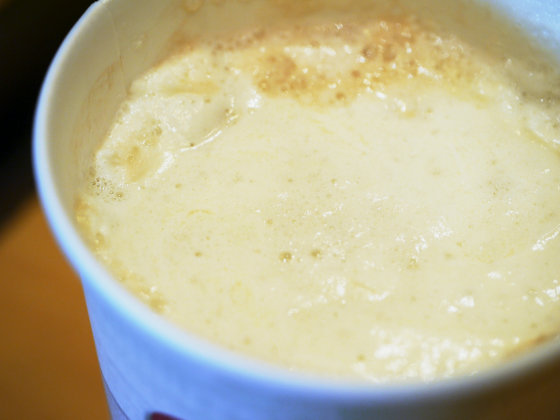 It seems to be sold until December 25 (Tuesday) and Christmas until this product is available, so it may be nice to try people you care about.