I tried using 'Petal Drops' which can be used for recycling plastic bottles and rainwater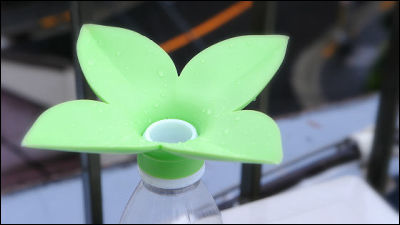 Gardening goods which can collect rain water just by attaching to a used PET bottle and can also be used as a veranda or garden decoration is "Petal Drops"is.

Quirky - Petal Drops Rain Catcher
http://www.quirky.com/products/25-Petal-Drops-Rain-Catcher

◆ Photo review

The appearance is as follows.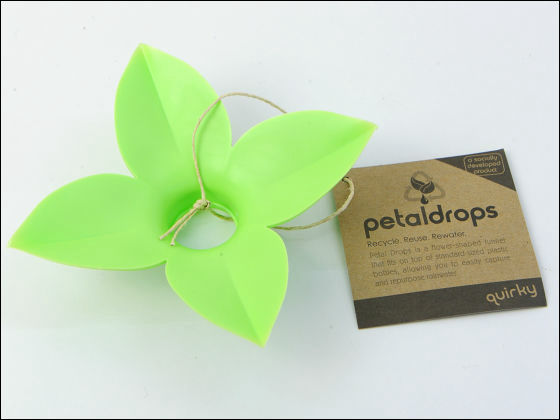 According to the tag of the product "Petal Drops" is said to be "flower-shaped", but in fact the color is green, so it looks like a leaf.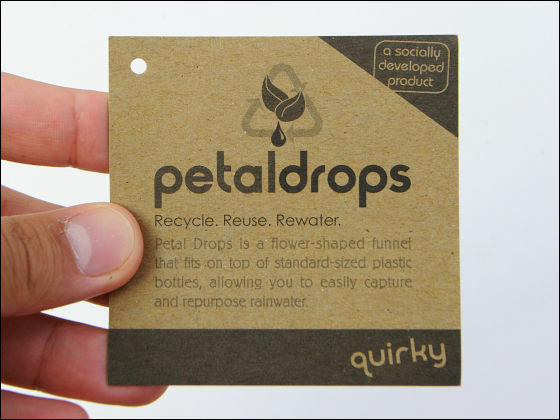 It is said to be manufactured with resin made from material extracted from corn, tapioca, wheat, potatoes.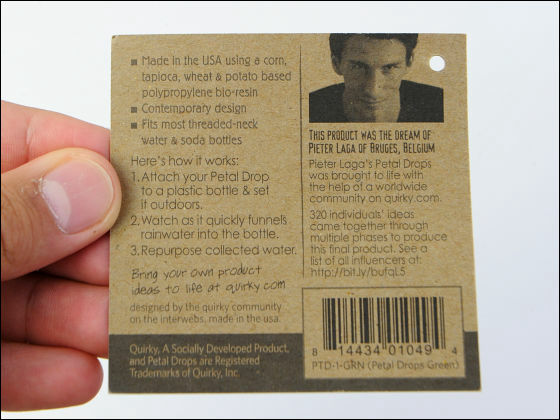 When put on the hand of an adult male it is like this.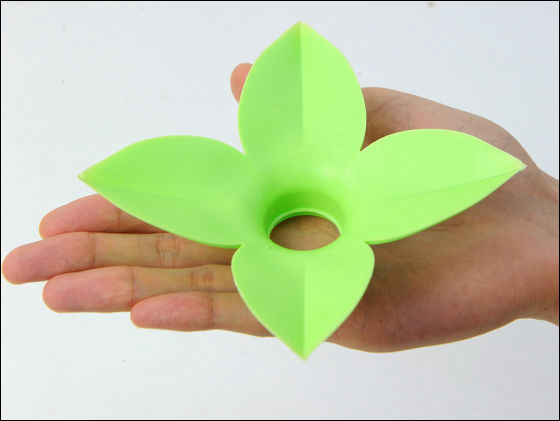 side.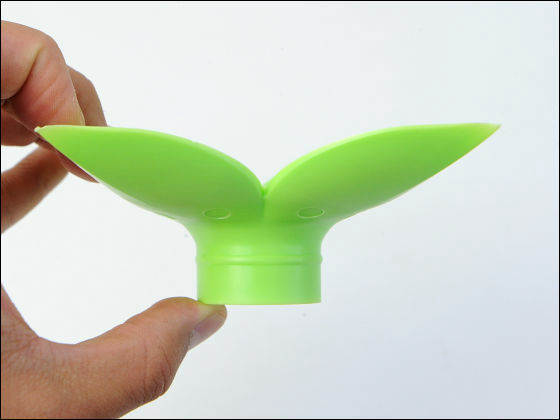 Backside.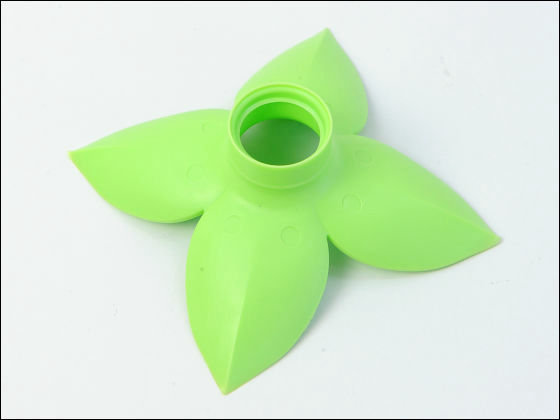 Center hole.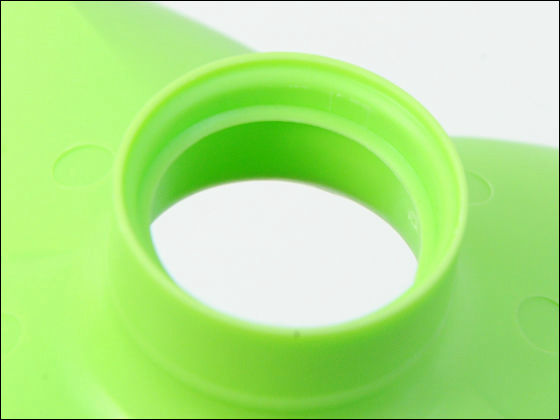 It is possible to wear it just by turning it with Kurukuru in the manner of closing the lid of the plastic bottle.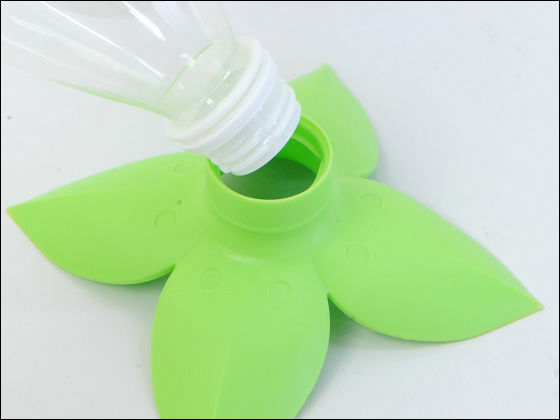 If it is a general size PET bottle, it can be attached to most things.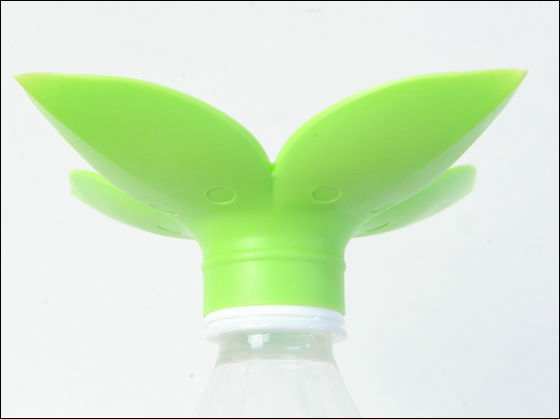 Rainwater flows into the centerfunnelIt has become like a structure like a wax.



If it is an empty plastic bottle, it looks like just garbage, but just adding "Petal Drops" on top does not make me feel like I got a fashionable appearance somehow.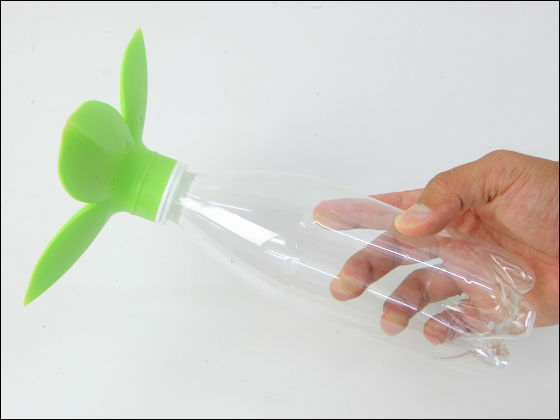 ◆ I tried using

It is installed on the outdoor unit of the air conditioner on the roof.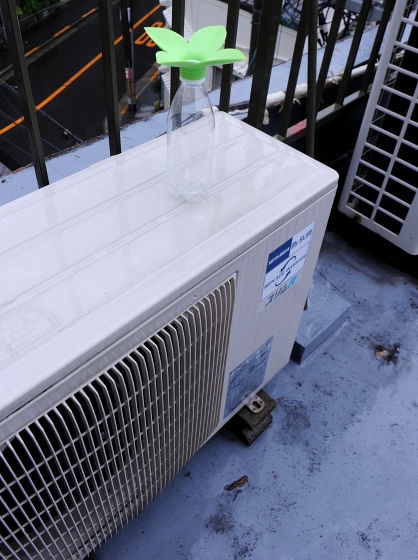 Rainwater and falling rainwater gradually flow towards the center.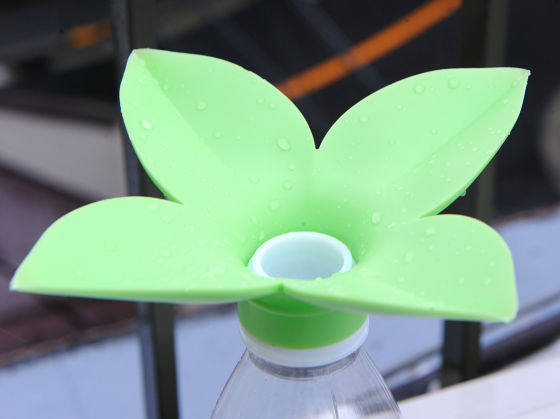 I tried waiting for about three minutes, but at this point most of the water has not accumulated.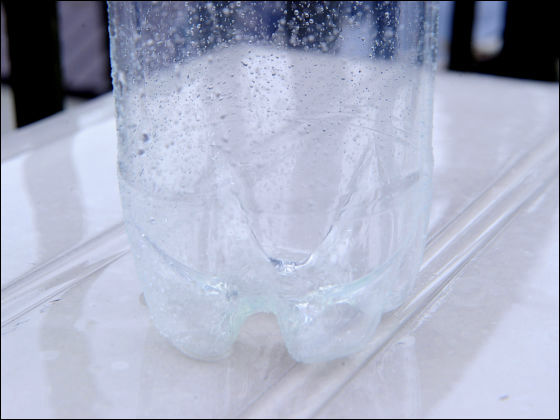 After a while I got to check and found the main body collapsed. When the contents are empty, the center of gravity is pretty biased at the top so it seems to fall over due to slight wind and other effects.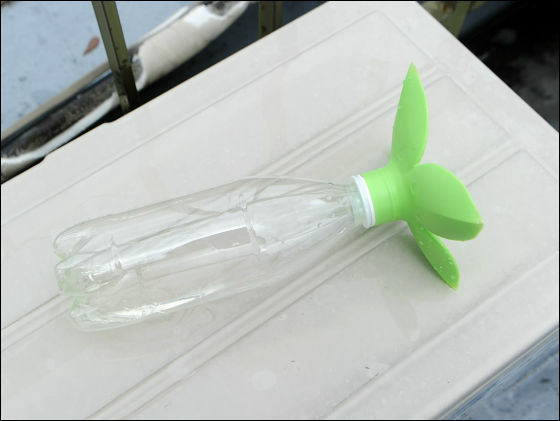 That's why I tried to bind it to the roof rail with a strap so that it will not collapse. In addition, it is effective to prevent falling even if you put a little water in advance and set it as a weight, or if you use it in the garden a bit in the soil.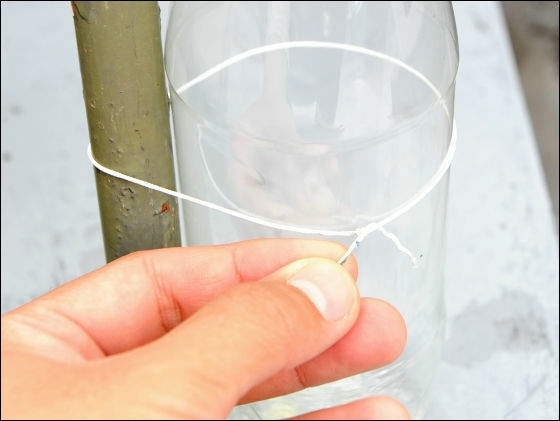 About 1 week after installation on the roof, the results are as follows. The heavy rain accompanied by thunder the day before, so much water is collected.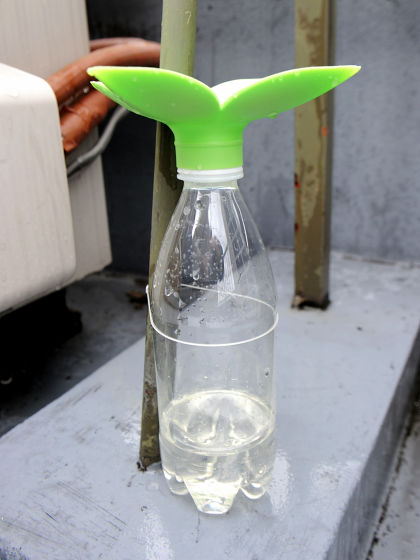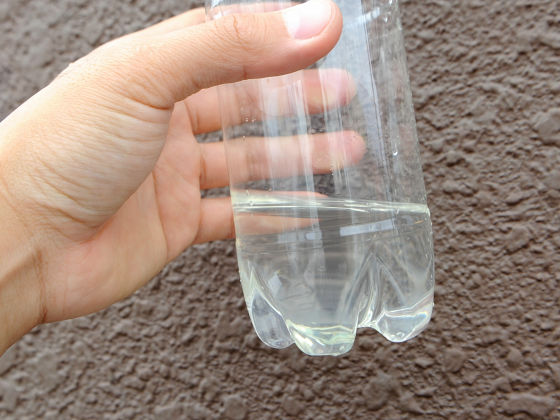 As a result of actually using it, much more water can not be gathered even after the day when the rain fell much, so if you collect a reasonable amount of rain water you need quite a lot of "Petal Drops" is. Therefore, rather than putting emphasis on practicality, it is a product suitable for usage, such as keeping rainwater in mind while utilizing the purpose mainly as a decoration of a garden or veranda.

Quirky - Petal Drops Rain Catcher ($ 5.25 / about 420 yen)