Movie that you can see well how to use "Surface with Windows RT" released on October 26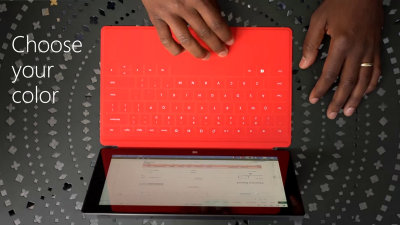 On the same day as Windows 8, released on October 26 Microsoft's tablet "Surface with Windows RT". A movie released for releaseMystery osaret movie that appeals to the full enough that the keyboard part is freely removableAlthough it was, a movie that properly assumed the use scene of Surface also appeared.

Learn more about Surface - YouTube


Surface placed in a closed state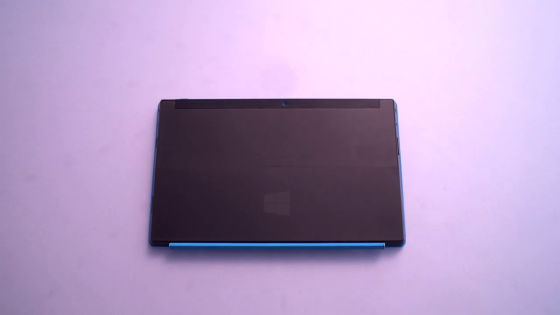 Shut and open the foot part behind the body ......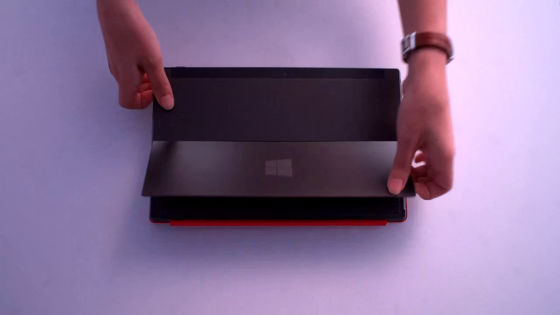 If you stand as it is ......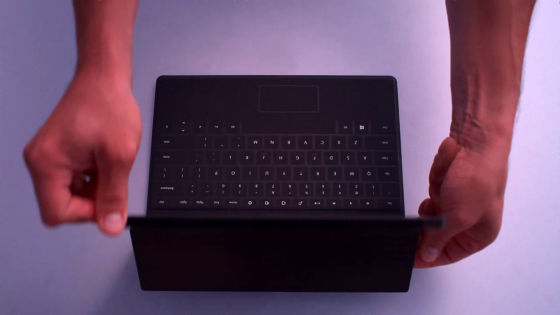 PC form.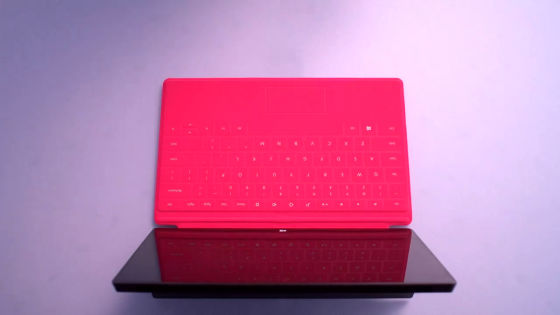 You can work anywhere as a laptop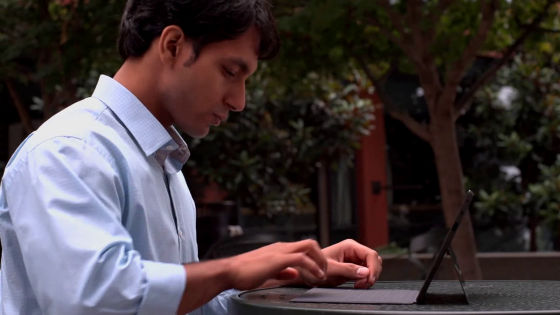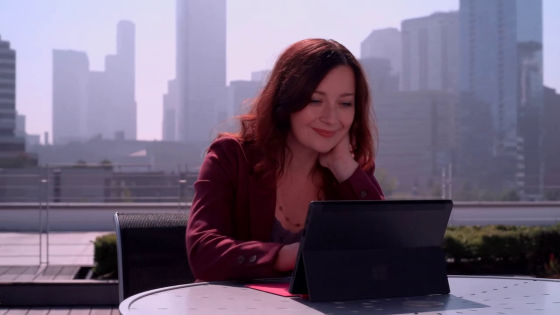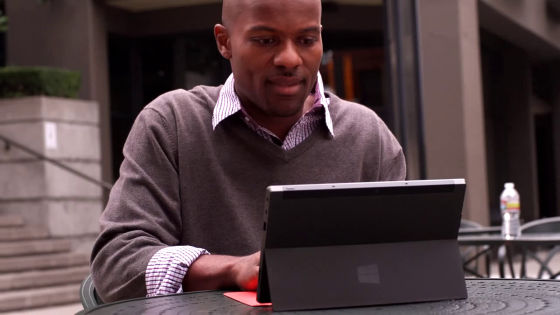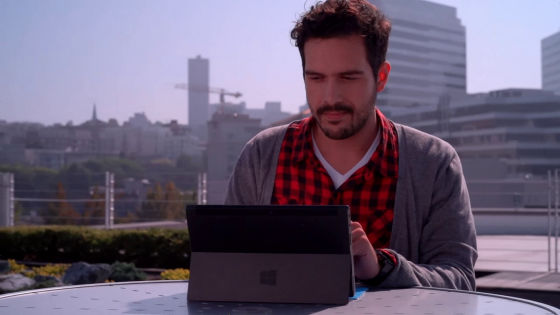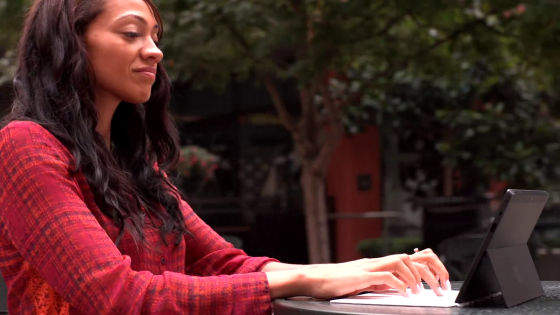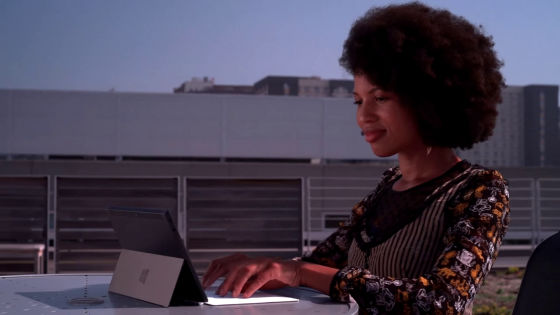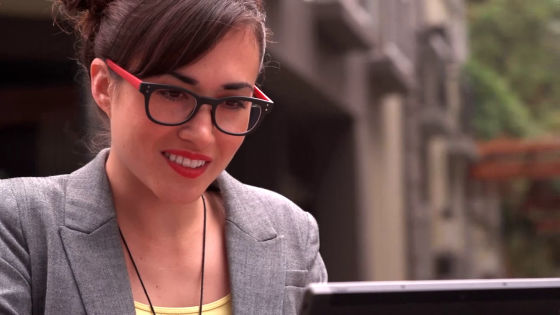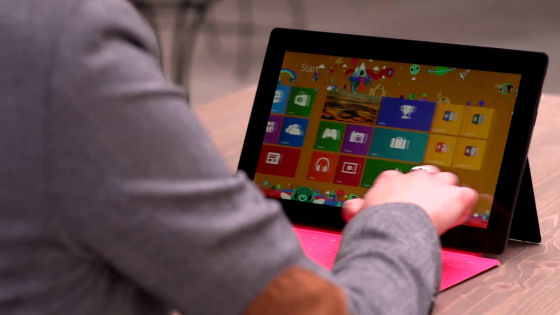 After finishing work, fold the foot and ... ...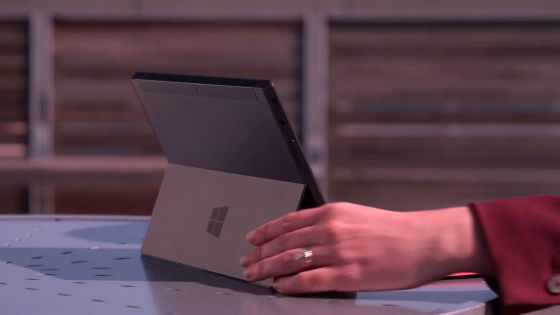 By closing the keyboard like a smart cover ... ...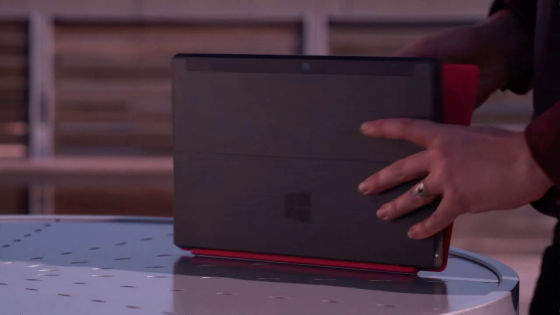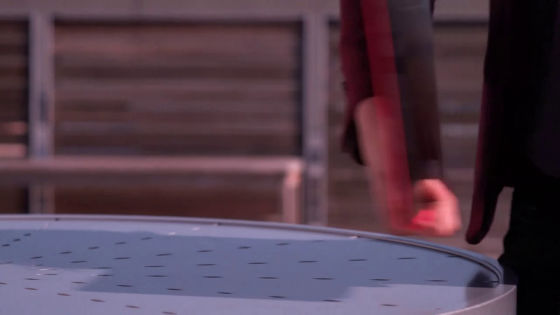 You can carry around freely.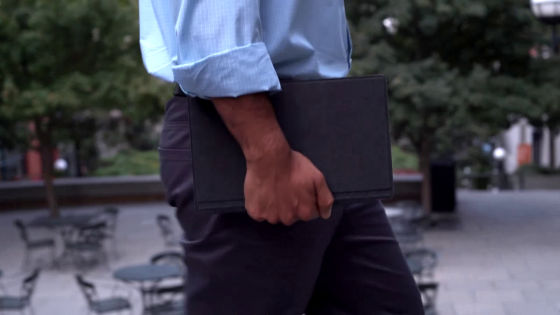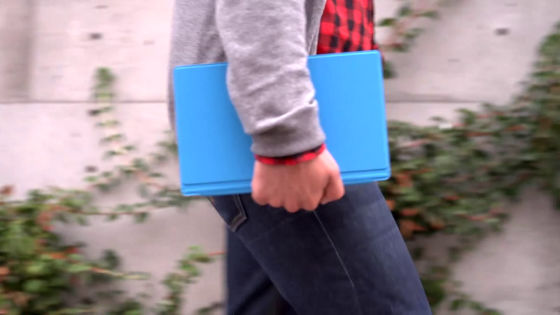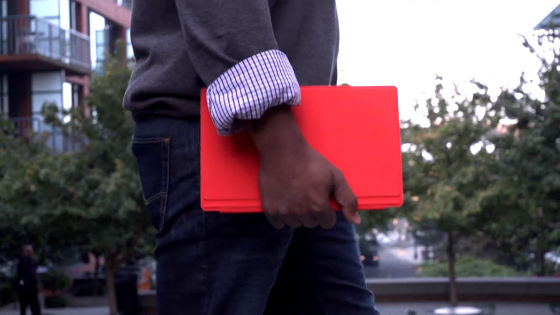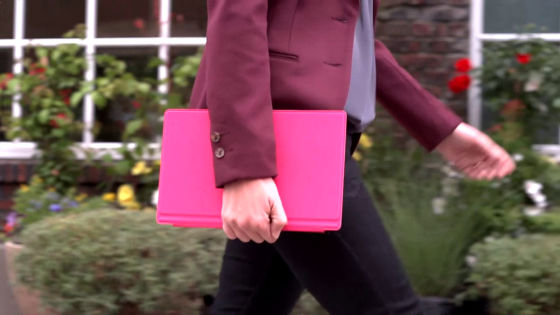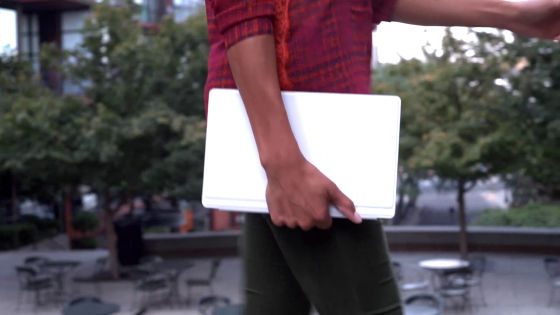 When using it while traveling ......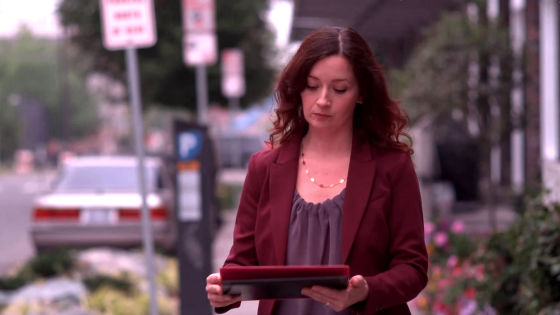 Open the keyboard and ......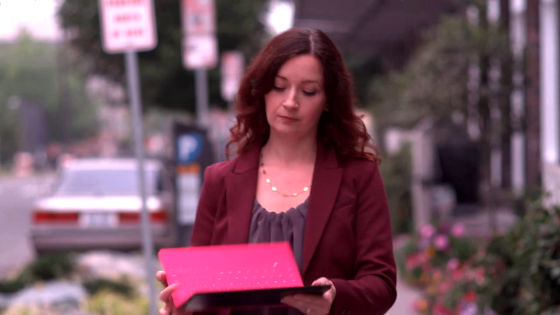 It is OK if used as a tablet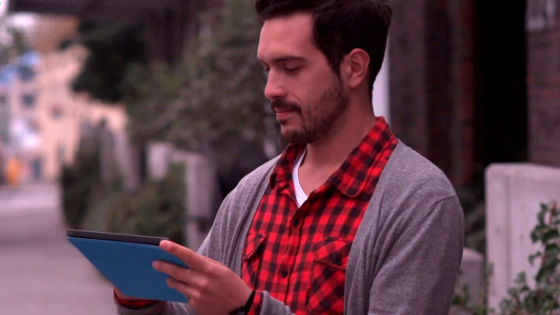 For models with this keyboard part "Surface Touch Cover", only the color is black, and the other colors (white, red, black, cyan blue, magenta) can be added at $ 119.99 (about 9500 yen).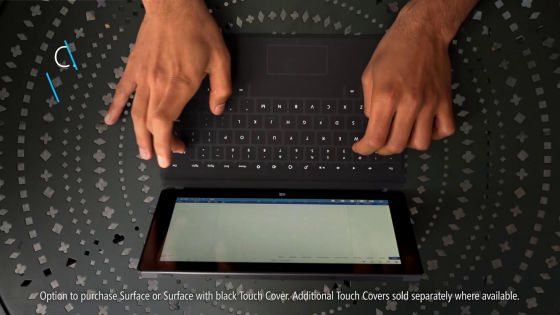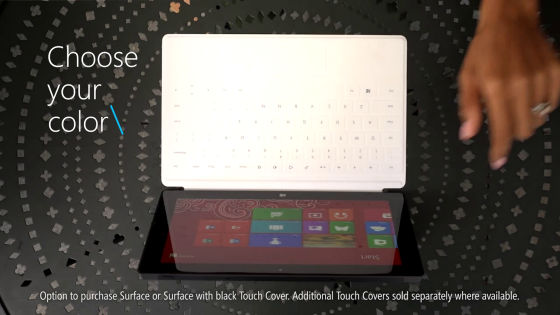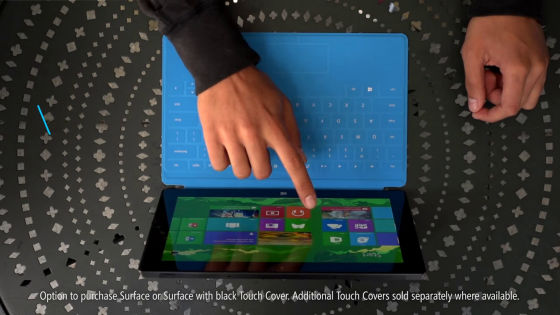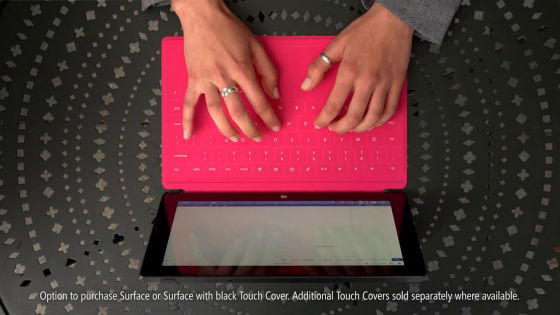 "Mechanical keyboard type" Surface Type Cover "which is not a touch keyboard is 129.99 dollars (about 13 300 yen)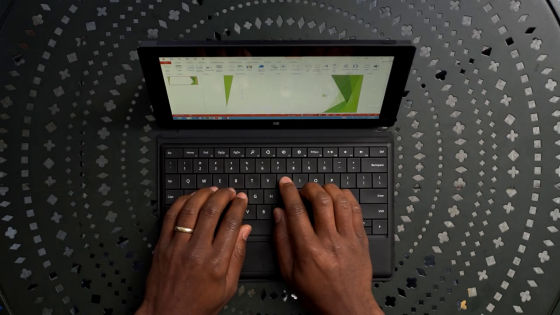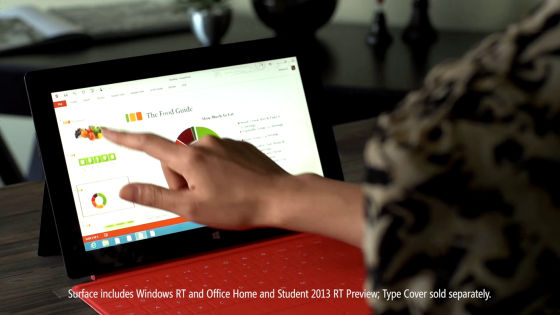 Besides having an HDMI port on the main unit ......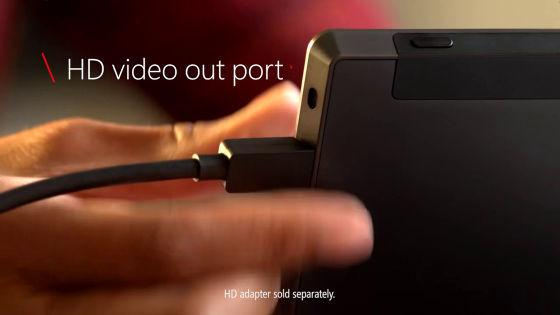 USB 2.0 port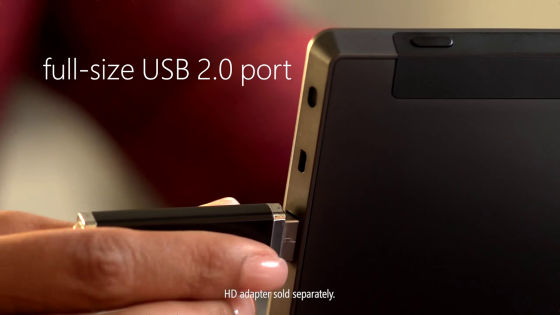 MicroSD card slot installed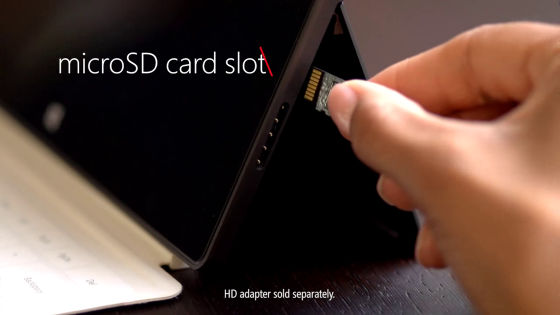 With cameras on the front and back of the main unit, you can video chat while watching each other's faces like this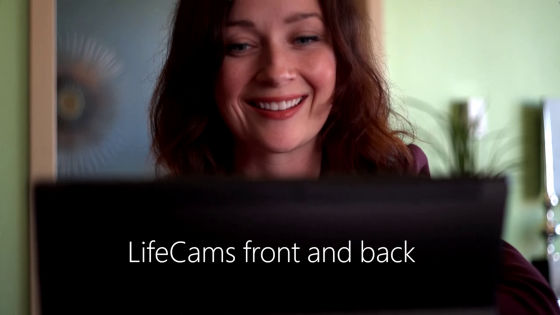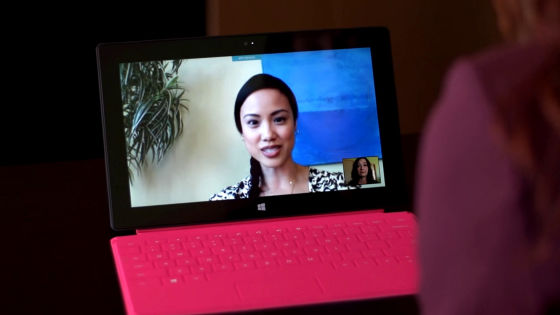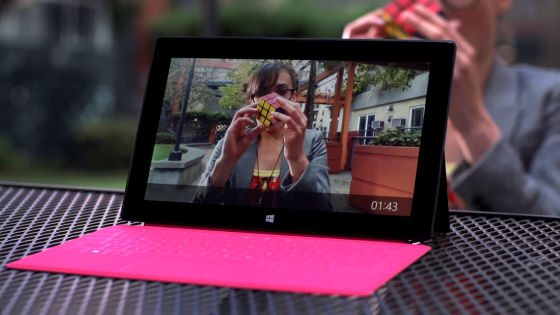 Surface Touch Cover is $ 599 (about 47 thousand yen), 64 GB model + Surface Touch Cover is 699 dollars (about 54 thousand yen), Surface Touch Cover is 499 dollars (about 40,000 yen) without Surface Touch Cover, . No release in Japan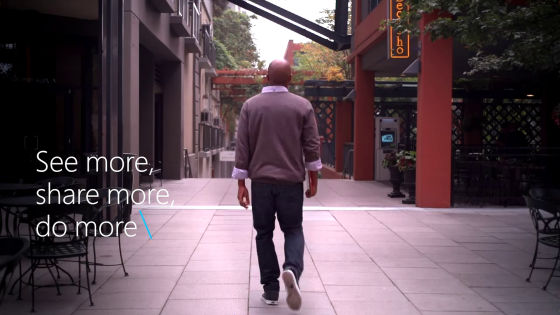 By the way, following "Surface with Windows RT" (model with Windows RT installed) released in October, "Surface with Windows 8 Pro" with Windows 8 Pro is scheduled to appear in January 2013 There is not any information about the release in Japan there too ......