"IControlPad 2" which made it possible to use not only as a game pad on a smartphone but also as a keyboard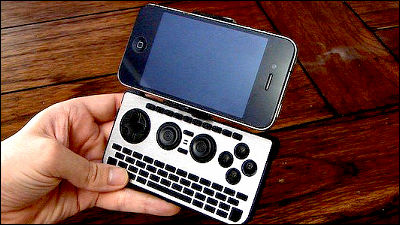 A game controller that can be integrated with a smartphone is "IControlPad 2"is. It is compatible with iOS and Android models, and can be connected via Bluetooth. In addition to the cross key and the dual analog stick, the keyboard etc. are also carried in the controller, and it is also possible to use the smartphone like a PC.

IControlPad 2 - The open source controller by Product 3 LLC - Kickstarter

The movie is from the following.


IControlPad 2 is a game controller for Bluetooth connection compatible with smartphones equipped with iOS and Android.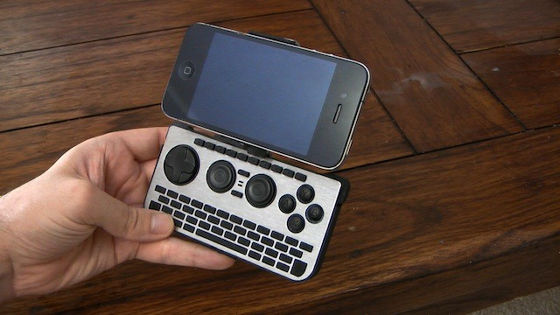 The body looks like this. It is the same size as the iPhone 4.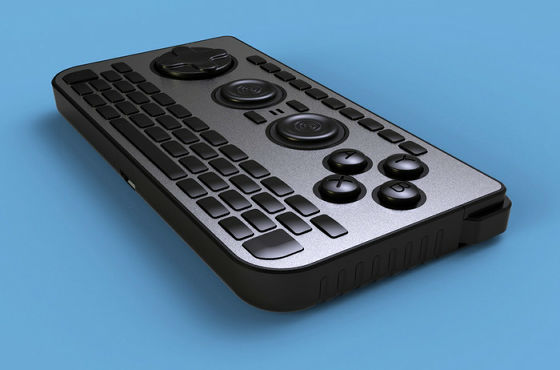 It is made by combining metal and plastic, making it very rugged.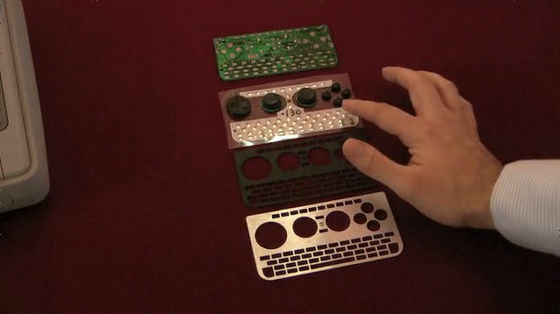 In addition to the four-way controller and dual analog stick, keyboard etc. are also installed. It runs for 14 hours with one charge and you can add protocols yourself.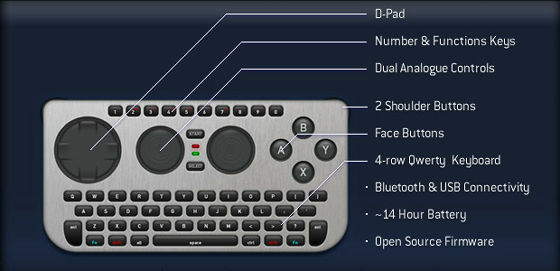 Holders integrating controller and smartphone can change size, regardless of the size of smartphone to use.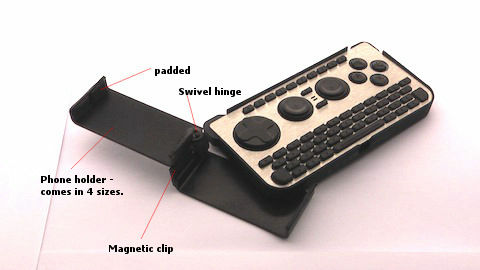 Since it is a Bluetooth connection, it is also possible to play on iPad without using a holder.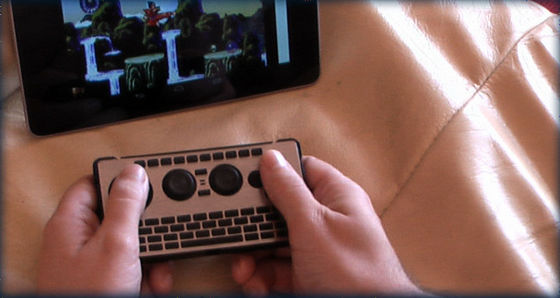 By the way, iControlPad 2 had a predecessor iControlPad.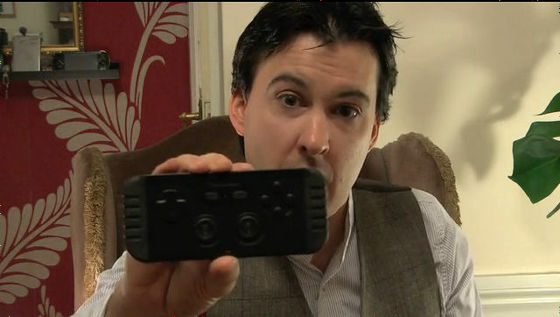 When attaching a smartphone to iControlPad, it looks like this.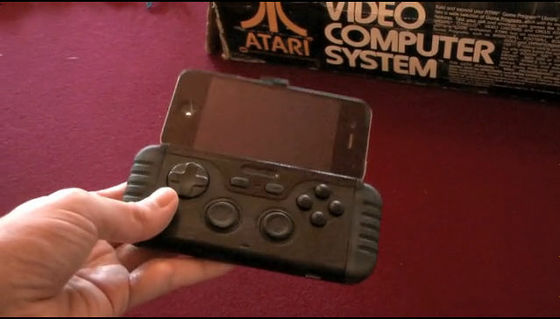 Like iControlPad 2, it is a controller that is compatible with smartphones, but even if iControlPad receives a call ......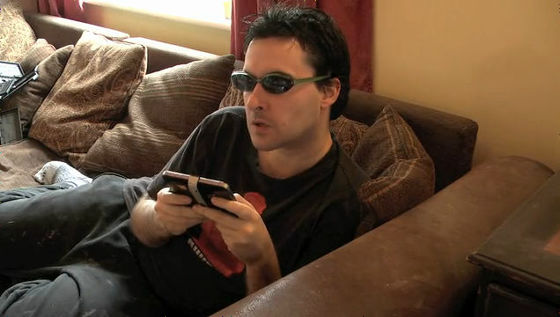 In this way, I had to go out and answer the phone while I was playing and there was the aspect that it was hard to talk.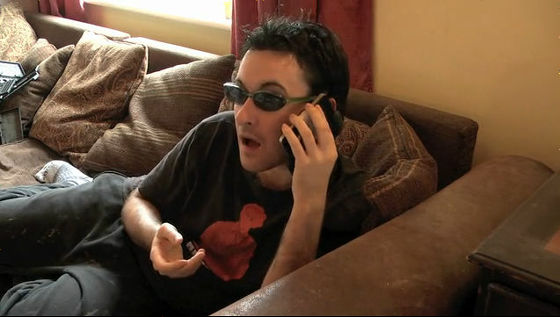 However, iControlPad 2 has been improved, so that the hinge rotates.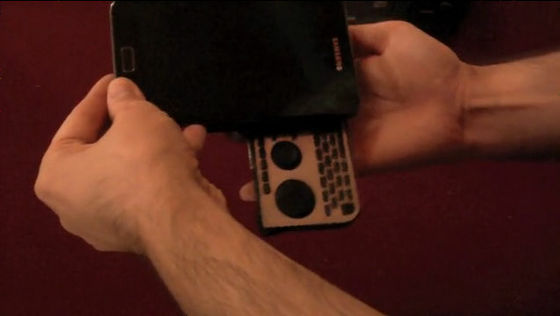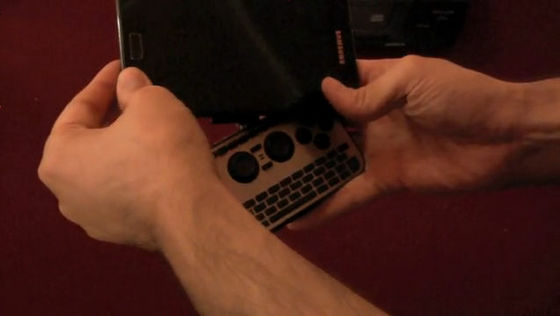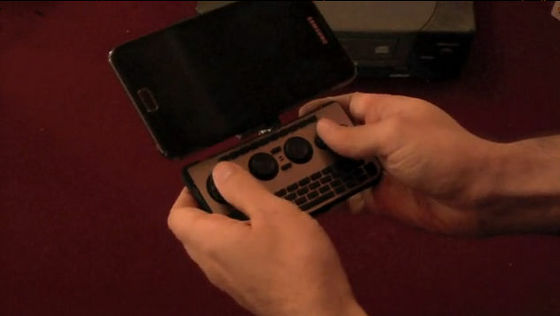 If it folds up, the controller hides completely behind the smartphone, so it will not get in the way during a call.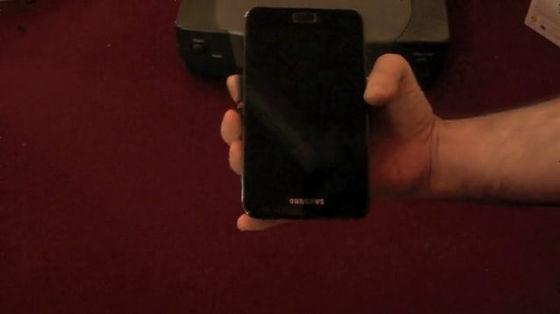 Most game applications can be played, if you select it from the menu you can use it as a keyboard. You can use your smartphone like a computer.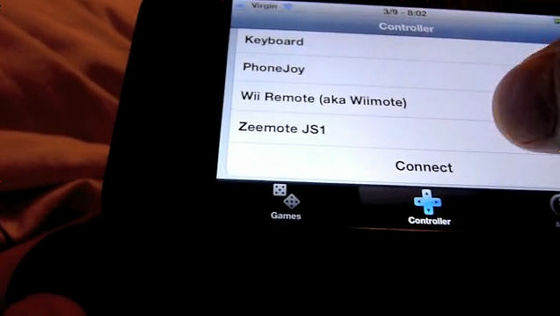 It is also possible to customize and arrange the controller on the screen of the smartphone.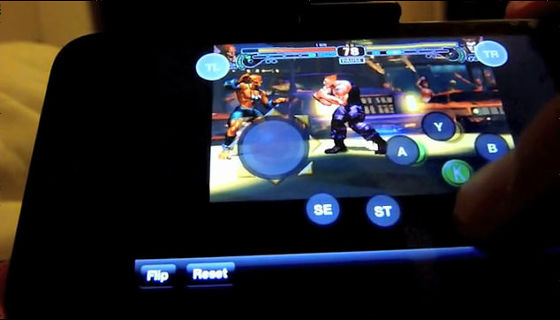 I can play it like this.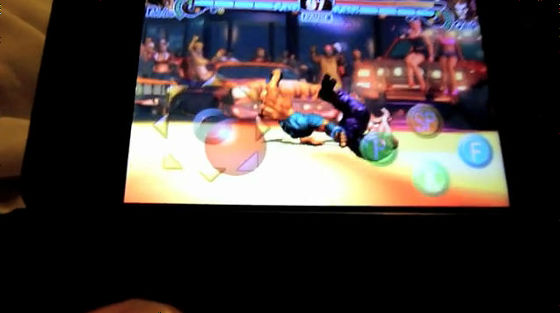 IControlPad 2 has finished producing prototypes and is currently seeking investment for commercialization. When you invest $ 75 (about 5900 yen) you can get a set with iControlPad 2 and a USB cable, a holder for attaching the smartphone and the main unit. A shipping fee of 12 dollars (about 940 yen) in the case of shipment to the United States and Europe and 20 dollars (about 1560 yen) in other cases is required separately.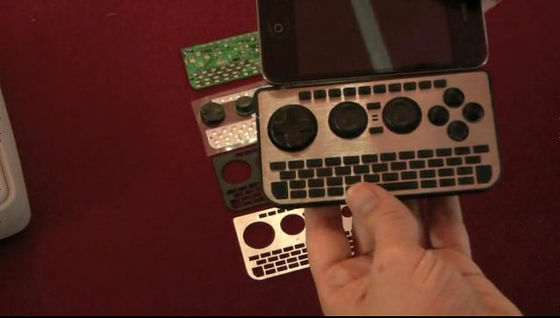 The deadline is 22:33 on Saturday, 13th October, Japan time.