The world's smallest key holder mobile game machine "PocketSprite" has appeared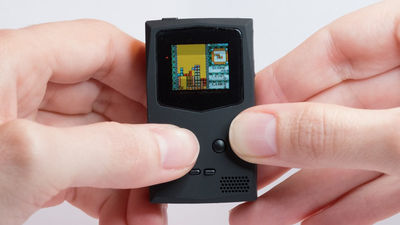 "Tamagotchi"Or"Digital Monster"The world's smallest portable game machine" that can play games such as game boy with the same size as palm-sized mobile game machines Mobile game machine "PocketSprite"Has appeared. You can not actually playGame machine key holderSometimes it is sold with capsule toys etc, but PocketSprite is about the same size and it is excellent that you can play games firmly.

PocketSprite - Tiny Retro Gaming on your Keychain
https://pocketsprite.com/

A palm-sized game machine PocketSprite looks like this. Since the size is 55 mm long × 32 mm wide × 14 mm thin, palm-sized game machineBittBoyIt is considerably more compact than.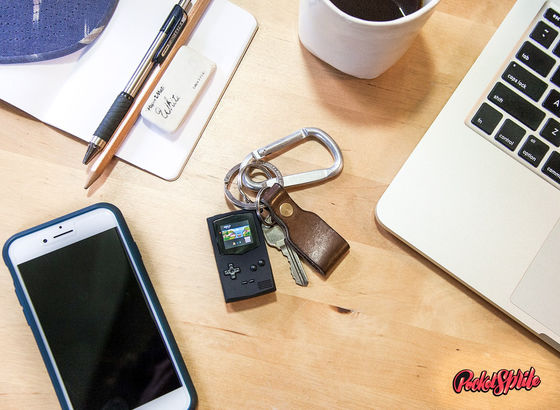 Because the display adopts OLED of vertical 25 × width 22 mm (resolution: 96 × 64), the screen is very bright and the frame rate is also compatible with 60 fps or more. You can play games with the cross key & button attached to the main unit and also support Bluetooth · Wi-Fi, so you can add games using these wireless communication. In addition, the battery supports several hours of gameplay, and you can also charge the battery by connecting a USB cable.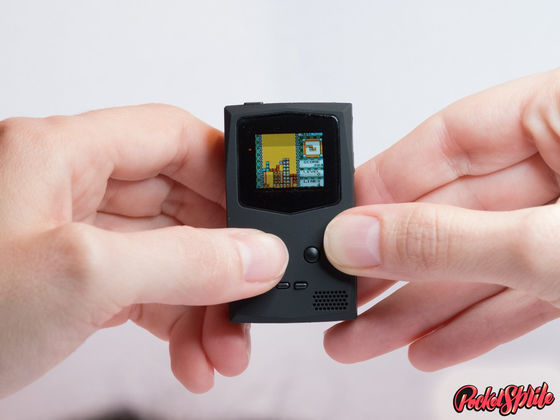 It is easy to add games to PocketSprite, first turn on the terminal, connect the PC and PocketSprite via Wi-Fi. Then transfer the added game from PC to PocketSprite OK. PocketSprite is a gameboy emulator, Sega emulator,gnuboy,SMS PlusAnd so on, and the source code isGitHubIt is published on above.




The various parts are as follows. On the back is a stamp of "PocketSprite".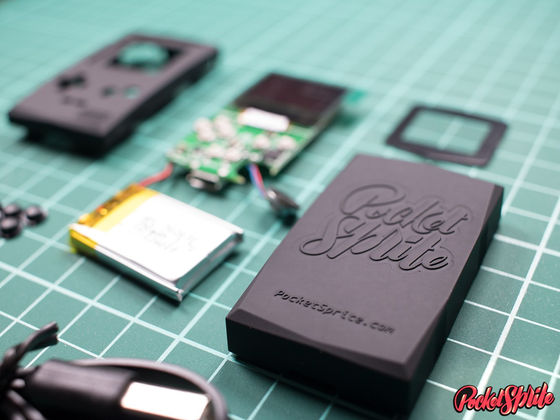 The package has already been completed.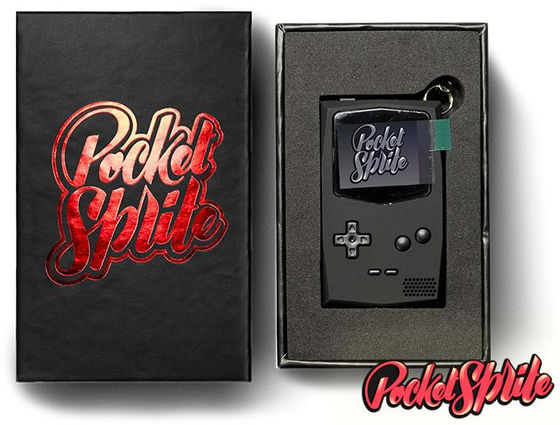 Actually watching the game with PocketSprite can be seen in the following movies.

PocketSprite: Gameplay Sneak Preview - YouTube


Such PocketSprite is now looking for investment at Crowd Supply of the cloud funding site. The target amount is 20,000 dollars (about 2.2 million yen), and about 16,000 dollars (about 1.7 million yen) gathered at the time of article creation. If you want to get PocketSprite, you can get a grade aluminum version that is not assembled with a $ 45 investment, has been assembled with a $ 55 investment, and a cabinet of 199 dollars to be used in aircraft etc. . It corresponds also to delivery to Japan, free shipping fee. The shipping time is from April to May of 2018.

PocketSprite's term of contribution is Japan time at 8:59 on March 23, 2018.

PocketSprite | Crowd Supply