Illustrated drawing, I tried all seven kinds of collaboration of animation character × candy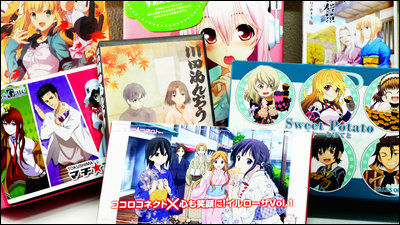 To be held in TokushimaMachi ★ Asobi vol.9"Tokushima Confection and Anime Characters Collaborated"Machi ★ Asobi Limited Collaboration Series (Sweet edition)You can get. I decided to check it because it is a stone three birds story that I can not enjoy a sticky package, postcard with extra draw illustrations, and tasty sweets.

A popular character of gusset ★ Associa and seven confections of Tokushima are a powerful collaboration. ALL Illustration drawing! Postcard benefits as well! It is!

Collaboration between this Tokushima confectionary and animated character is gore ★ Asobi only.



There are seven collaborations in all, trying to thoroughly enjoy all this time.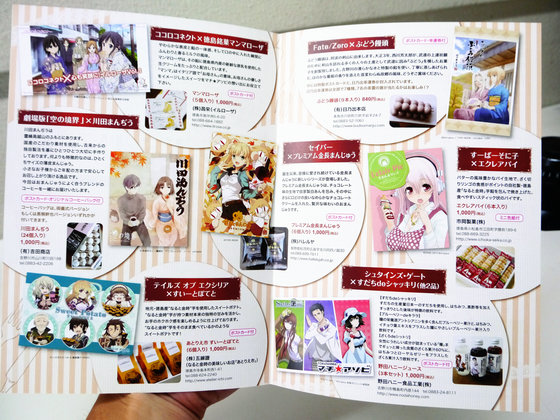 First of allKokoro Connect"×"Tokushima Confectionary Mamma Rosa"(1000 yen including tax) collaboration.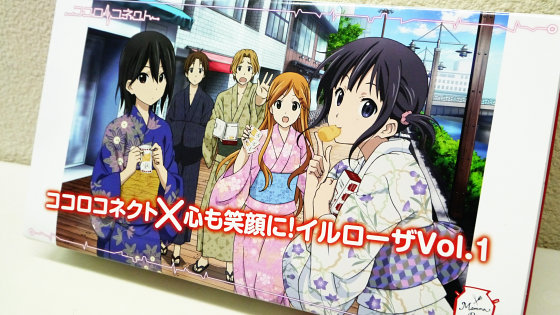 "Mama" is an Italian word meaning "mother", meaning "sweetness that imagined the kindness of mother ★ Machi ★ Please use it for memories of Asobi".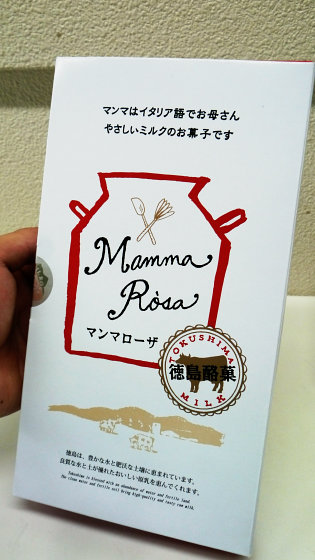 One of the highlights of this collaboration is this postcard. When opening the box, one is enclosed. It is necessary to break the package of the box for opening, but if it is a postcard it can be stored as it is.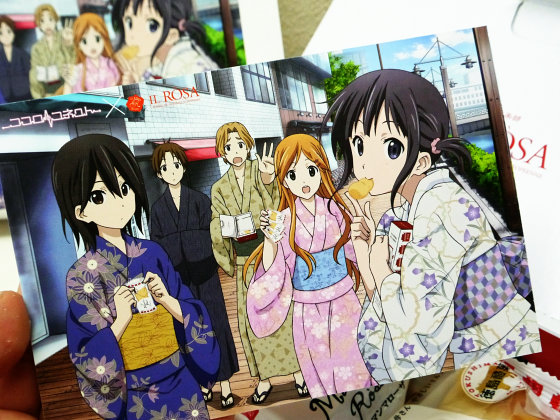 "Mama Marosa" is a sweet made from candy with fresh cream using Tokushima prefecture fresh raw milk, 5 pieces in one box.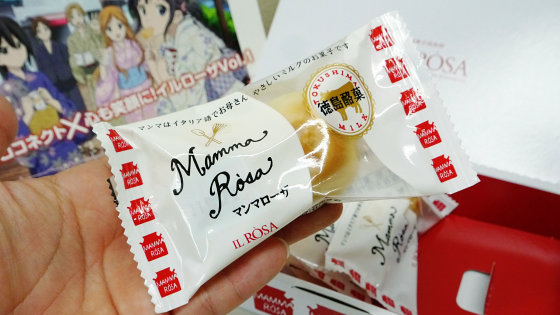 The feel of leather is soft feeling.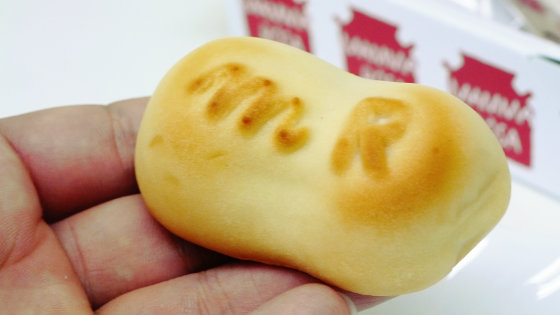 Along with the sweetness that the milk flavor is easy it spreads softly. It is a bit tinge of texture, and when it is cold it seems to go well with hot beverages.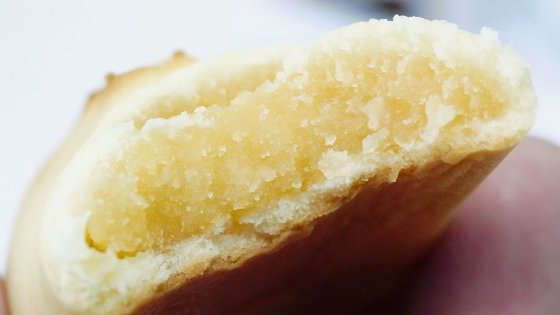 This is"Stein's Gate"×"Sukchi de shakiri (2 other items)"(1000 yen including tax).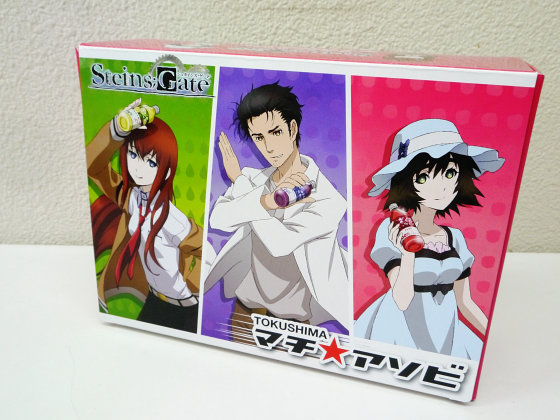 Three kinds of taste, Sushi, Blueberry, Pomegranate.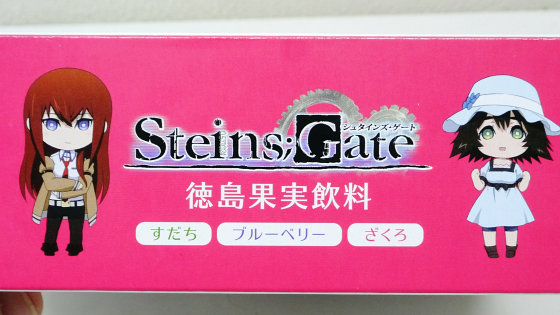 Get a postcard with the same pattern as the package! If you have such a bonus, I'm thrilled to open the box.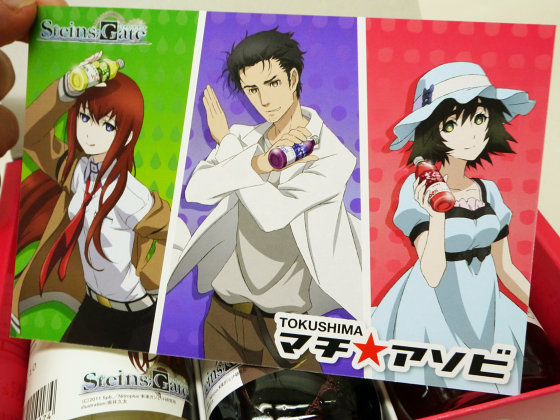 Inside is like this.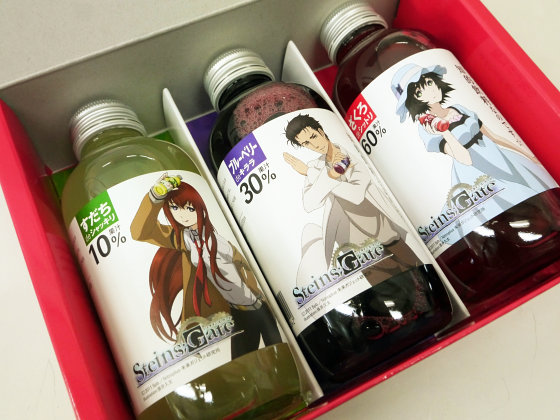 When I take out the bottle, there are pictures of "Makise Kosorosu" and "Shiina Mayuri" on the bottom. You can also see the attention to detail in detail.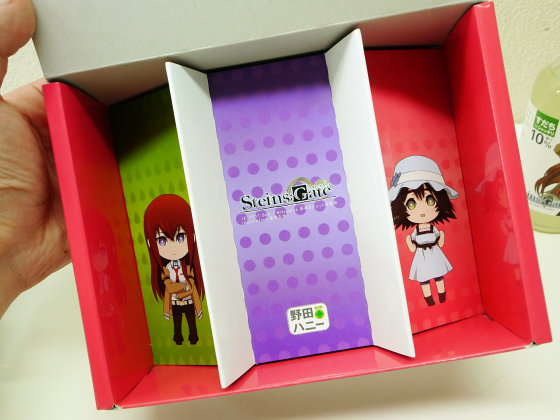 The taste is "sushi de shakiri", "blueberry de Kirara", "pomegranate de moist".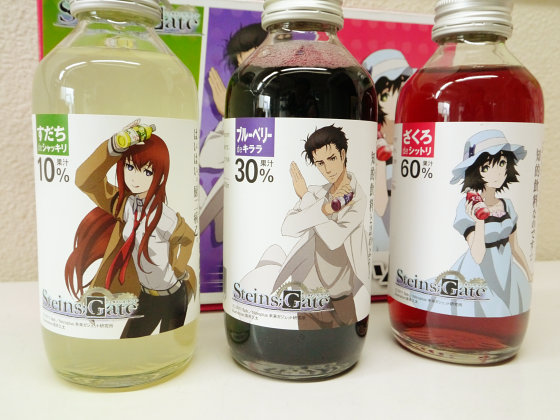 "Rin Taro Okabe" has not "Dr. Pepper" but "Blueberry de Kirara". While deciding the pose "Let's acknowledge that this feng shui fault killer is the intellectual drink of the person chosen!When you give a comment like Chunichi sickness ... ...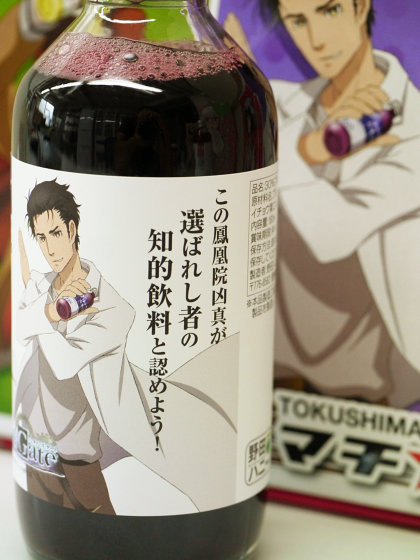 From "Makise Kosorosu" with "Susuki de Shakiri" to "Is this the intellectual drink of the chosen one? Yes it is. Birth disorder 2."Tsukkomi said.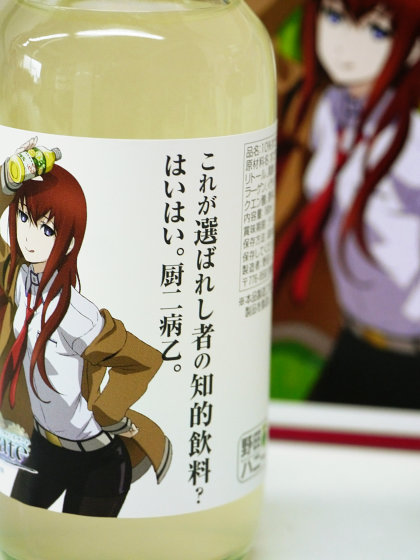 On the other hand, "Mayu Rina" with "Zakuro de moit"Tuttulu ♪ It is an intellectual drink of a chosen one ☆Comment.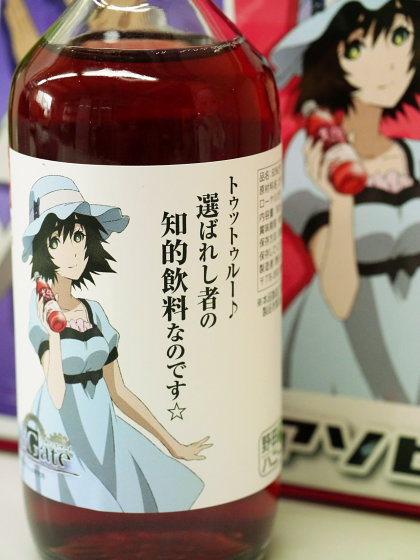 Then, let's taste. "Blueberry de Kirara" contains honey, but as a taste it is felt the refreshing sweetness of the blueberry juice. It is refreshing drinking feeling, not a strong taste, it seems to fit on a hot day.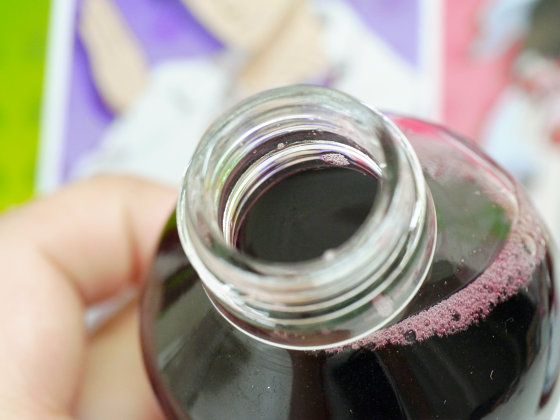 "Susuki de Shakkiri" is honey, black vinegar etc. are blended, citrus sourness is modest and mellow taste better than I thought.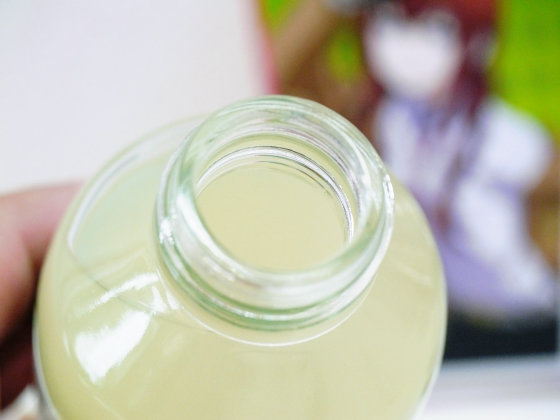 "Zakuro de moit" has 60% pomegranate fruit juice, so the pomegranate sweet and sourness is felt well. While increasing fruit juice, it is a refreshing drinking comfort.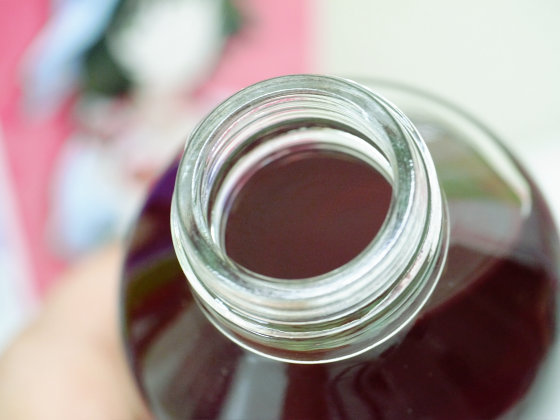 "Super Sonico"×"Eclair pie"(1000 yen including tax)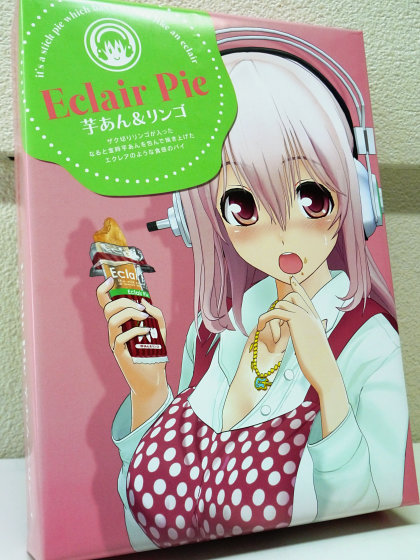 Eclair is around the mouth ....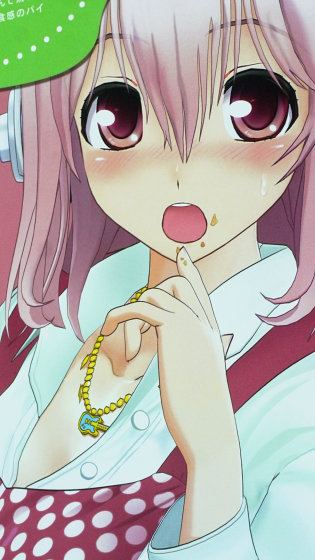 I thought that it was a post card if it was a flow so far, but here was a mini colored paper. Worked on character design "Tsunami wrestling'S autographed.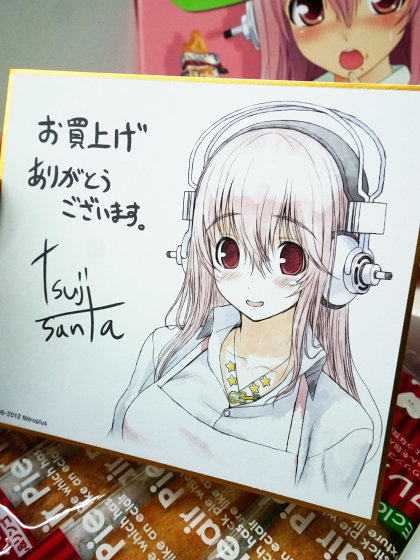 Pie made from Tokushima "Pond and gold" Pie wrapped in potato sweet potato.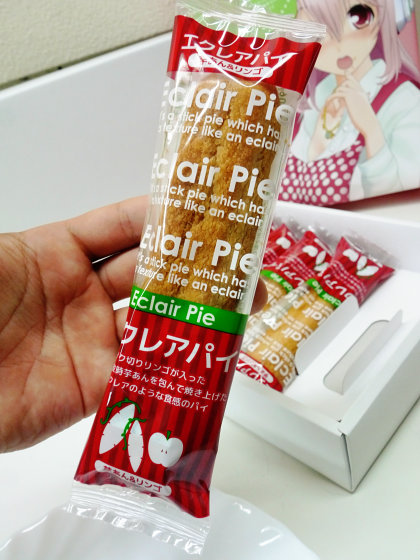 There are 6 sizes of this size.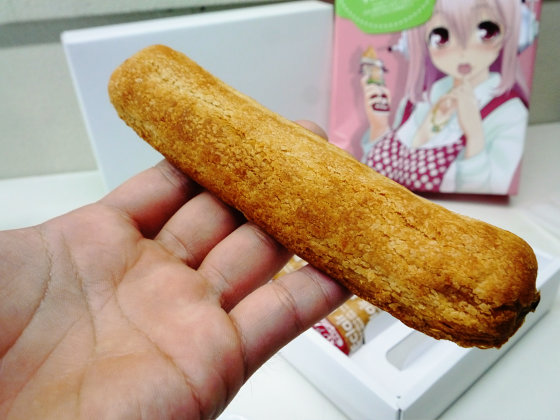 Lightly crispy outside, a moist moist texture. You can feel the taste of the apple that was cut into zaku and the mellow potato flavor. The size and the size are large and there is a volume, it seems to be good for a snack when the hungry hungry.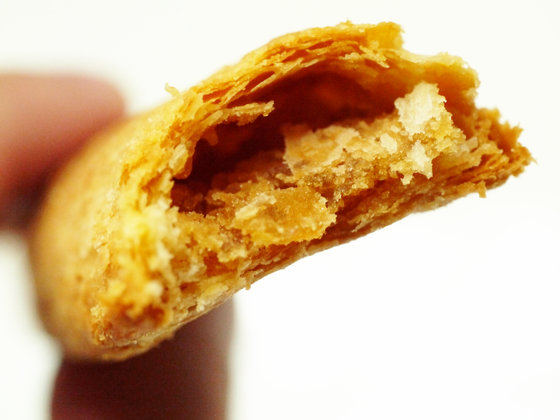 "Saber"×"Premium Golden Manju"(1000 yen including tax).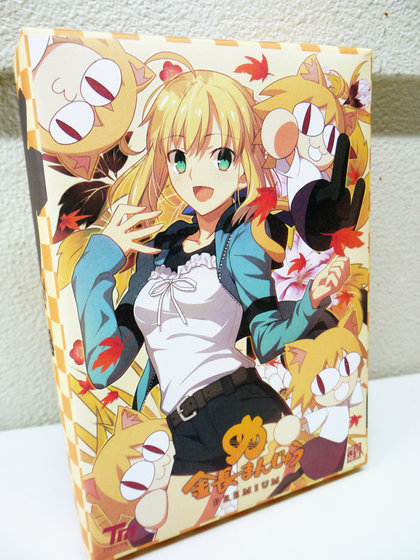 Together with "Saber"Feline ArkAlso appeared.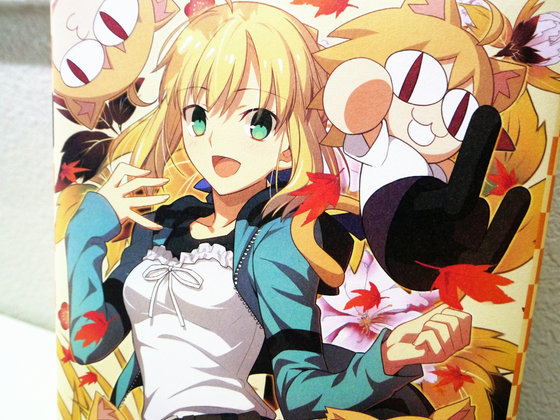 When opening it gets a postcard.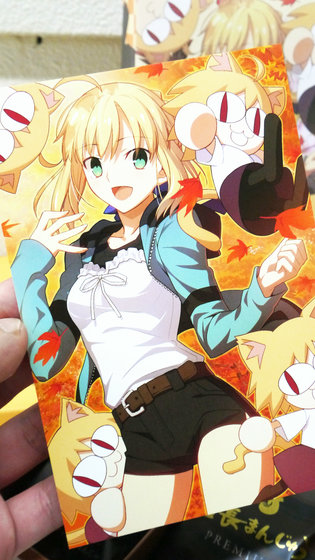 "Premium Kimo Manjuu" is a chocolate taste dough that passes homemade white beans, and it is a bamboo shoot in which chocolate cream was added, and it is 6 pieces.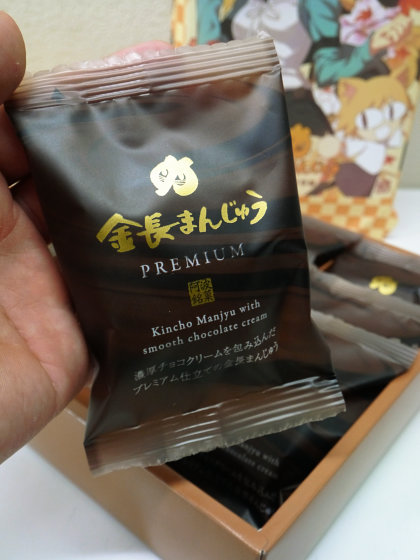 Okay, we will.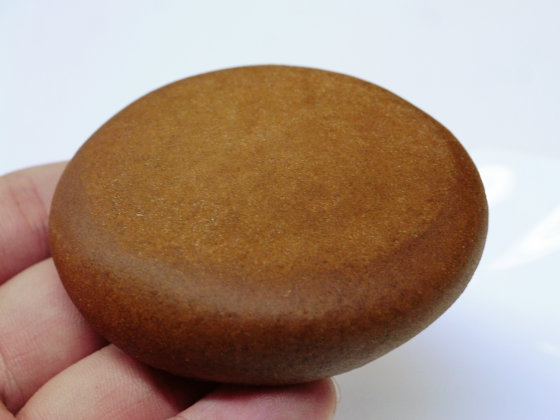 I feel the taste of chocolate well, but I will insist on taste without losing the soft sweet white bean. It is a pretty rare combination taste, but it is very easy to eat, collaboration of Japanese and Western tastes is also a huge success.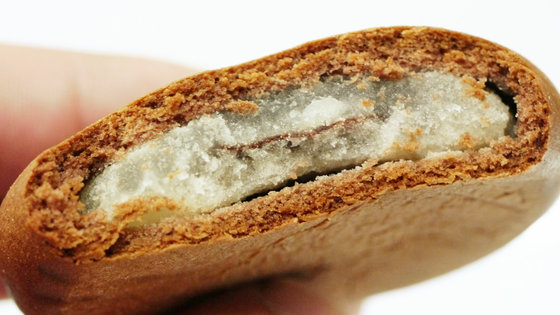 This is"Theater version of sky boundary"×"Kawada Munju"(1000 yen including tax).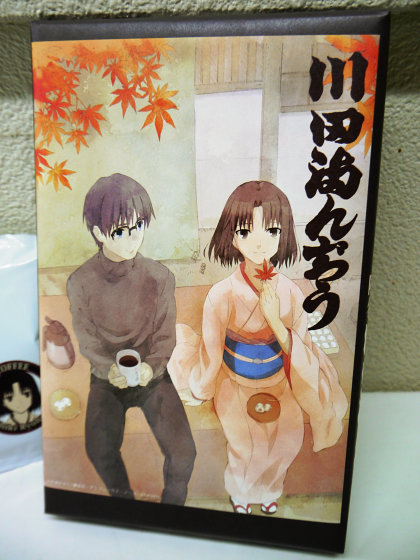 With an original coffee bag ......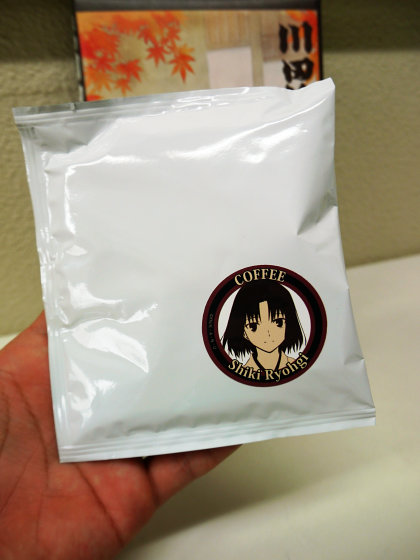 As you can see, we can enjoy together with "Kawada Munju".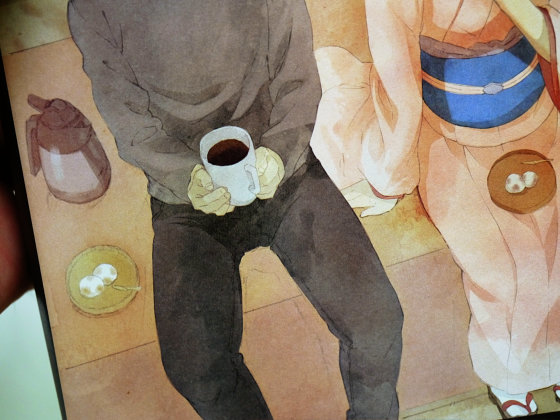 I got a postcard safely even here.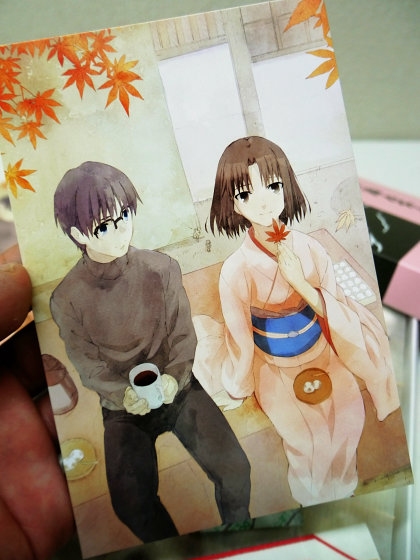 "Kawada Munju" is a one-piece buns in size and enters 24 pieces in total.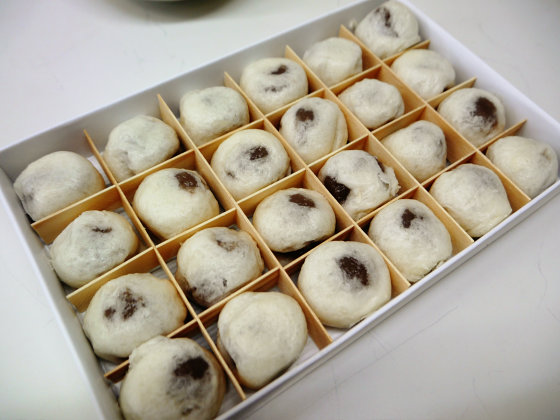 We also prepared blended coffee that goes well with the pillow.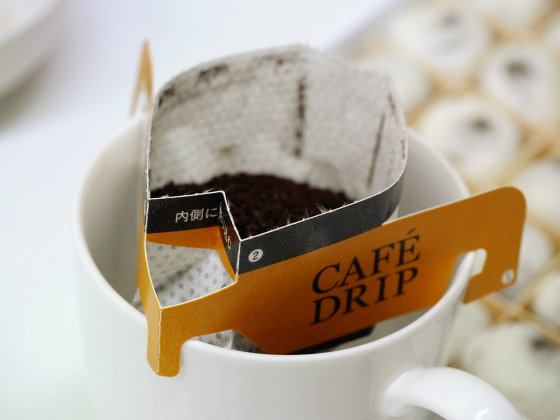 Coffee is ready, and we will have it together.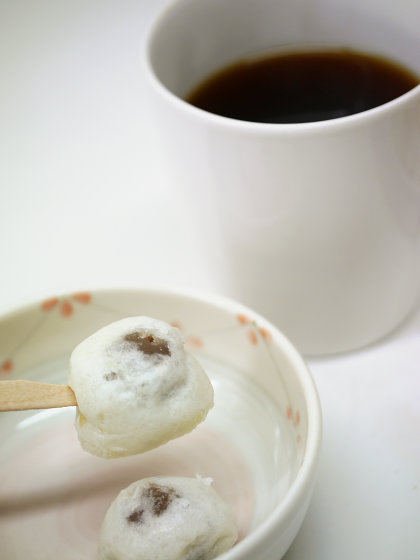 Smooth but sweetness of sweet bean paste spreads throughout the mouth. And the bitterness of coffee goes well with this sweetness. If you sweet this sweetness with black, the aftertaste is also refreshing and the next bite will go forward, so I recommend it.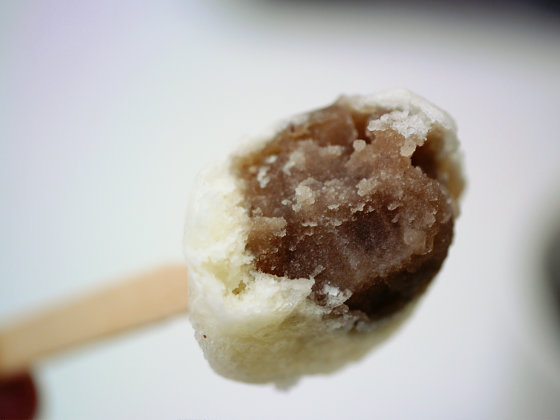 Besides the "Both Rite" versions of the coffee bag, there is also a version of "Kurogiri Mikiya".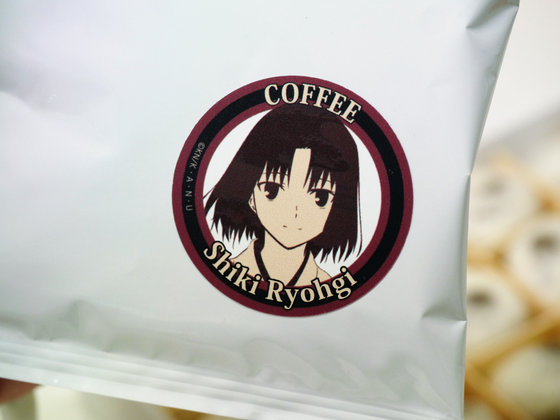 "Tales of Exilia"×"Snowboard"(1000 yen including tax).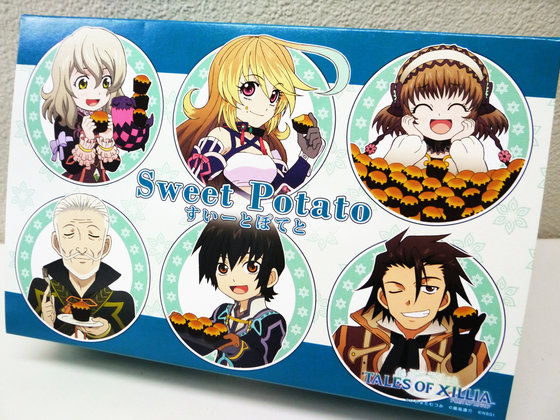 On the side is the character of "TALES OF XILLIA".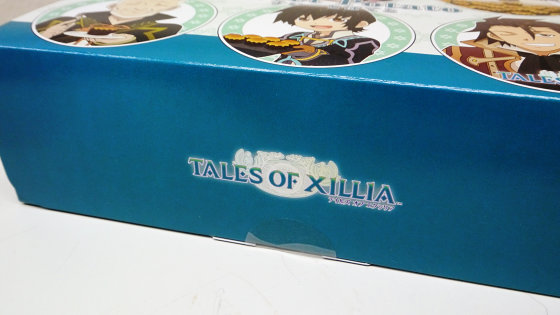 This postcard is a slightly different design from the package, the two tips of "Jude Matisse" and "Mira-Maxwell".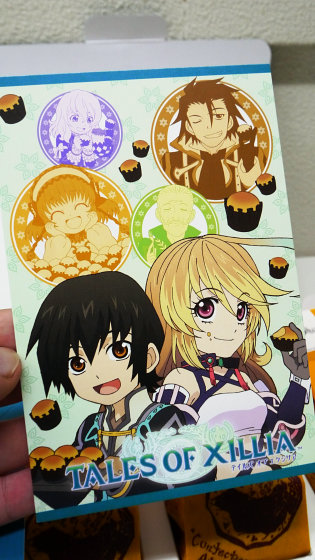 Inside the box is a colorful wrapping paper.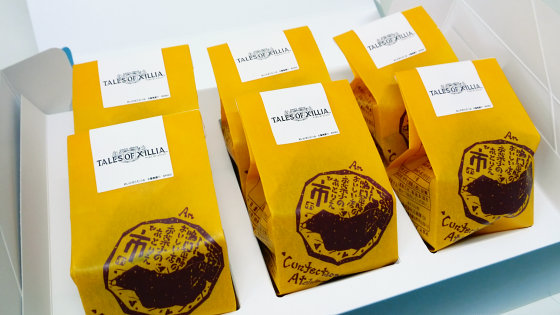 Looking very well here also has a description "TALES OF XILLIA" and the art is fine.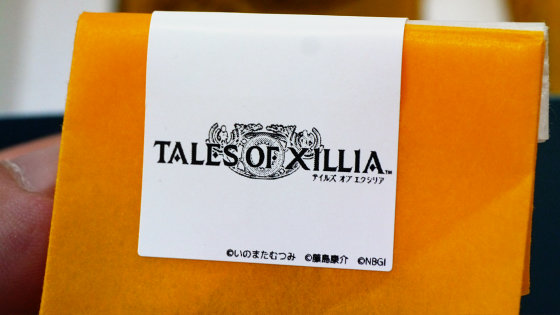 It is a sweet potato, but it looks like a cupcake.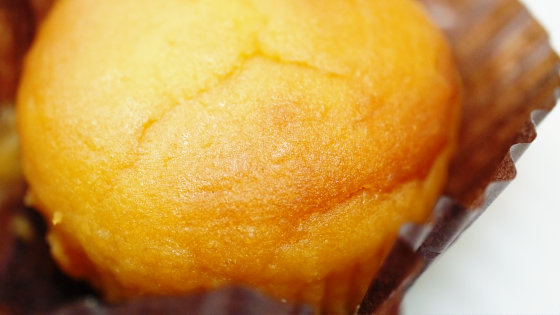 "Here, this is ... ...." It is possible to enjoy the sweetness of rich potatoes a little surprisingly. Tokushima's "Konari Kimono" is used, and the elegant sweetness of the material spreads to the mouth with a moist texture. It seems to be pleased even if you hand it with a souvenir with autumnish taste.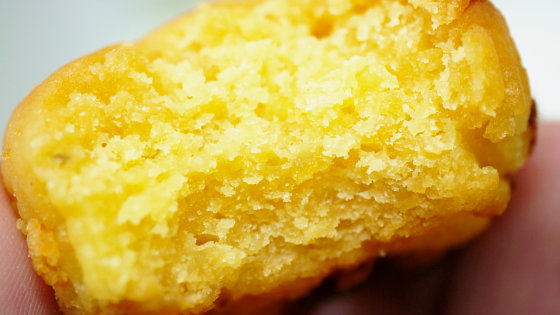 "Fate / Zero"×"Grape bun"(840 yen including tax).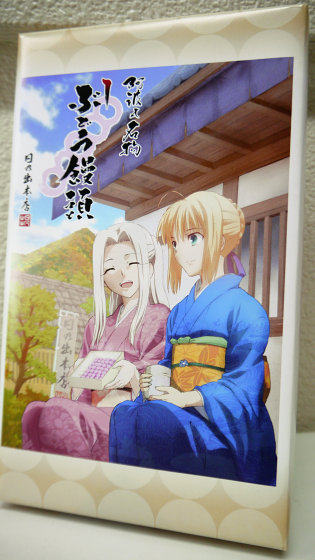 On the side is the logo of "Fate / Zero".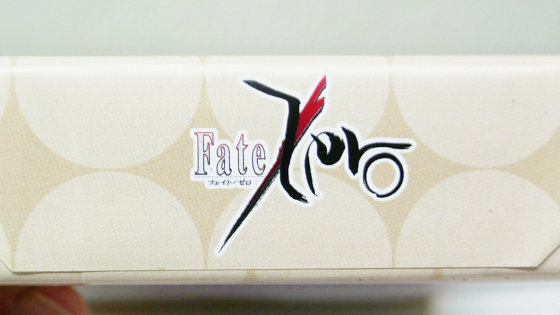 I made an animation "UfotableAlso the logo of.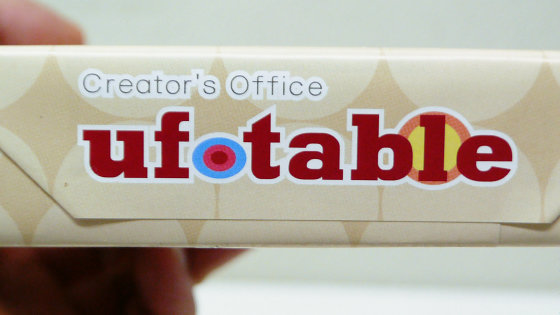 In the back, lecture on what "Iris Feel · Von · Einzbern" is "grape buns".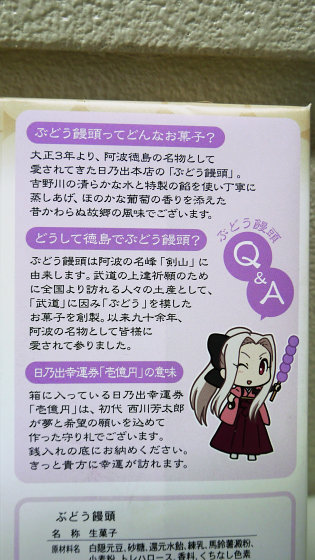 The box looks something like this.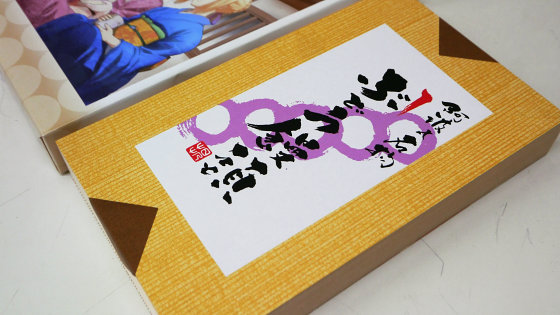 Get a bright postcard in postcard. This is not just a post card ......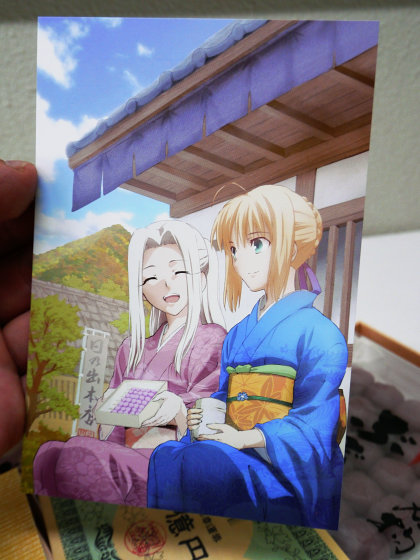 Lucky tickets were also attached.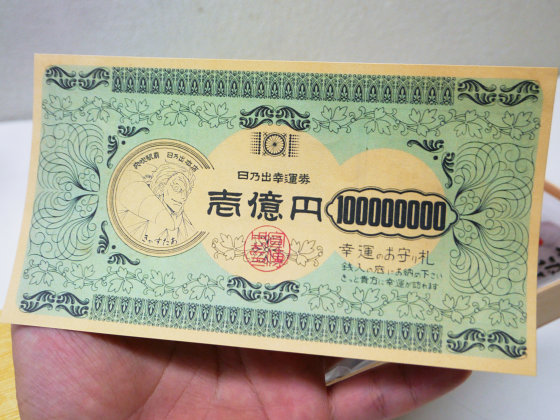 "Ka Suta" appeared.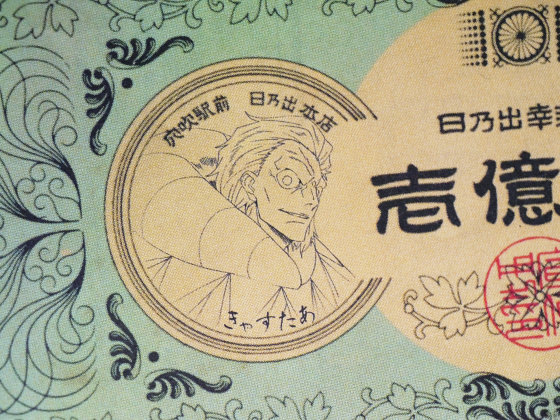 There seems to be something nice to put in a wallet as a fortunate amulet.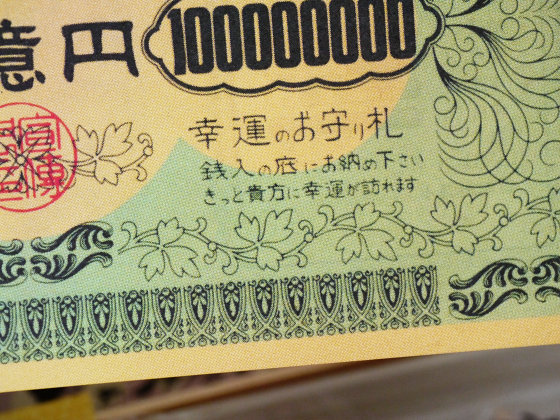 On the back side, casters' message and profile etc are described. "It is a COOL defense note ... ... that changes to despair and fear after associating pleasant dreams and hopes ..." "It's a lucky charm card not at all!" And it feels blue. Apparently there seems to be seven kinds of this fortune ticket in all, but it is a place to worry about things other than casters.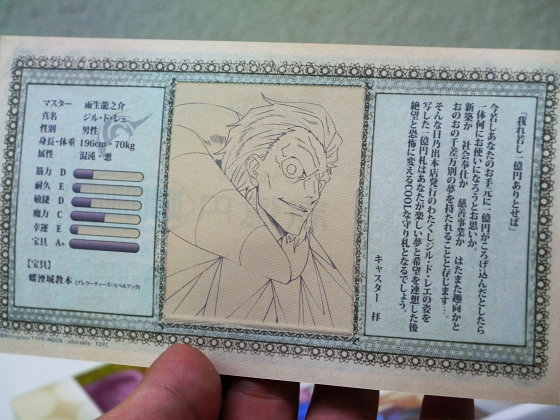 Well, take care and get "grape buns". You can taste a faint scent of grapes as well as a mouthfeel and texture, and it's easy to eat with a bite size, bring it to a little snack. In addition, it enters 9 pieces in all.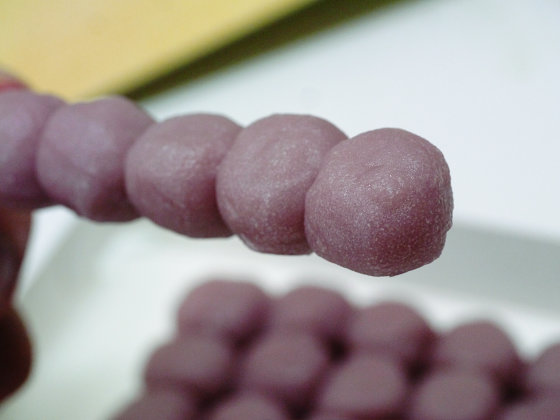 This time "Machi ★ Asobi Limited Collaboration Series (sweet edition)" is priced at 1000 yen or less, you can enjoy delicious sweets, postcards are attached and it will remain firmly in your memories. "Machi ★ Asobi vol.9When you participate in "You will be pleased as a souvenir as well as eating yourself.