Movie releasing Android development from USB cable and making it wireless Wirelessly understand mixi's new service "DeployGate"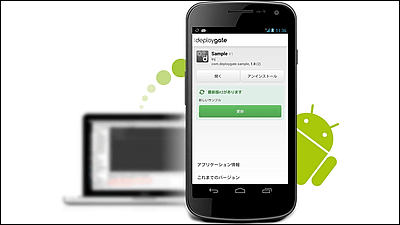 Realize the smartphone development environment without USB cable, distribution of applications · collection of logs · application update · Everything becomes wireless, just by dropping the package of the application on the management screen, the update is notified to the terminal soon A new service spun off from mixi that it can be installed, it takes only a few seconds to check the operation after building,DeployGate"is.

DeployGate - Easy to surprise the distribution of the application under development
https://deploygate.com/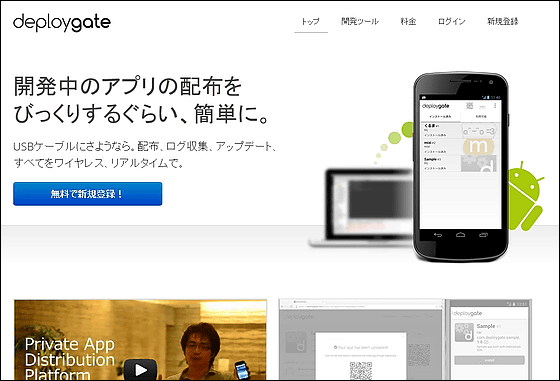 DeployGate - YouTube


The new service "DeployGate" we deliver is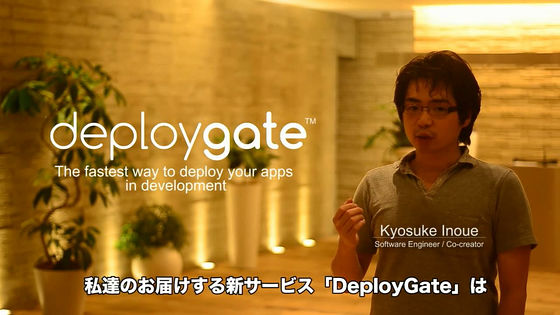 You can instantly deliver an application under development to yourself or a team member Android device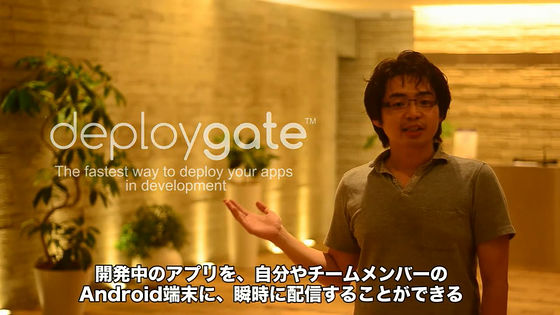 "Limited distribution platform" of the test version application.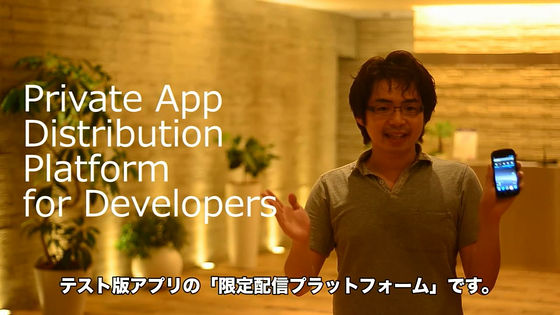 Distributing apps under development to team members and collecting logs is not easy.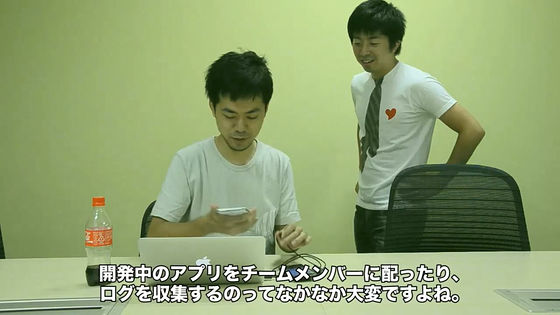 With DeployGate you can simply drag and drop apps to your site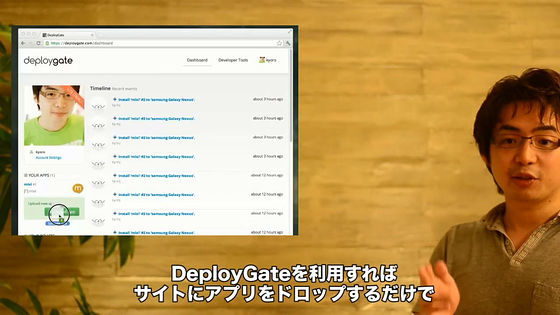 You can easily deliver the latest version of the application by pushing to the team member's device.



Everyone involved in development can always check the operation using the latest version of the application.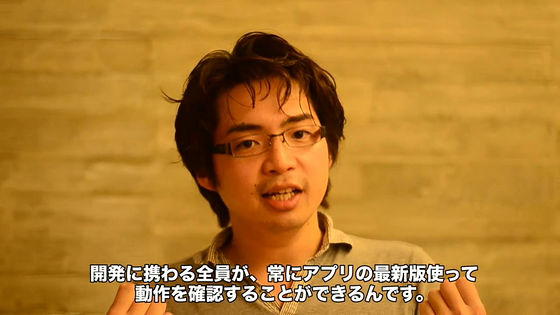 DeployGate is not limited to distributing applications.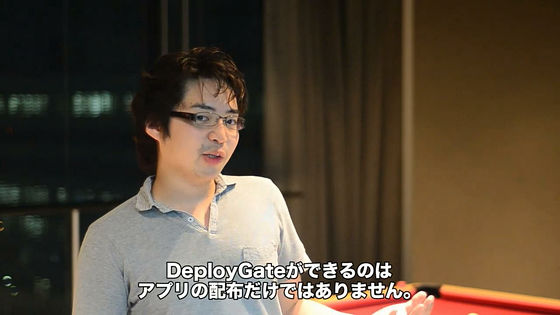 In addition to acquiring the status of installed terminals and users, starting applications, crash reports, logs, etc.,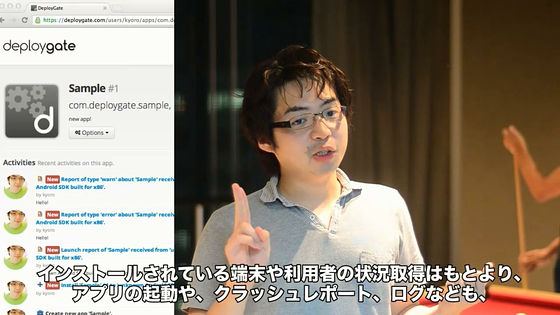 It can acquire in real time from the timeline corresponding to WebSocket.



With deploy gate you no longer need a USB cable for Android development.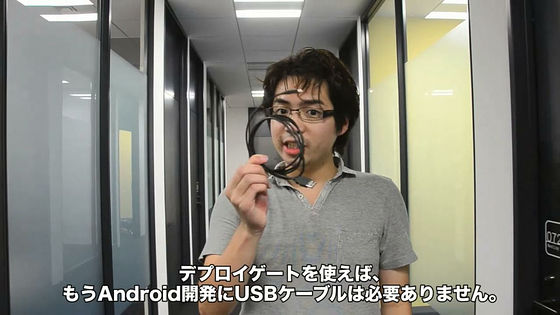 With OTA (Over-The-Air), you can deliver the application to everyone.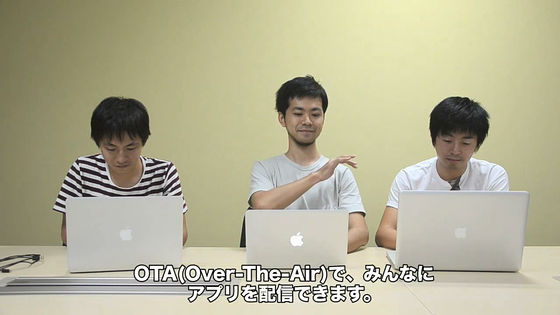 If a problem occurs, you can also view the log remotely.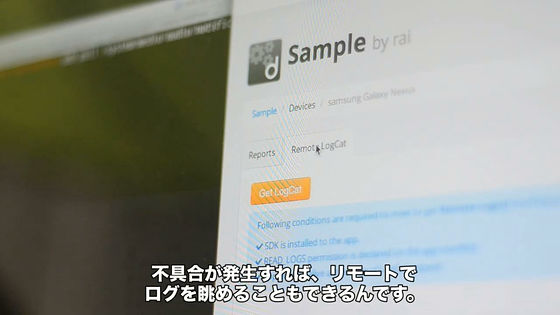 Now you can deliver your app with DeployGate.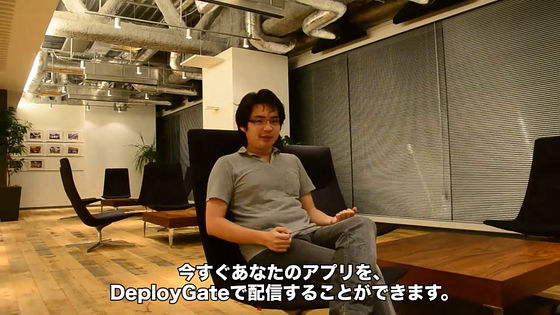 We also provide an easy-to-use command line tool and API. Compatibility with continuous integration is outstanding.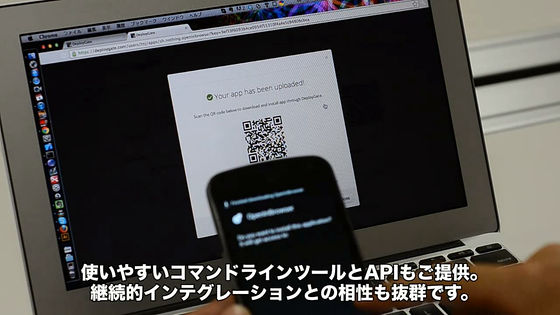 DeployGate is a spin-off born from the site of development of mixi client application.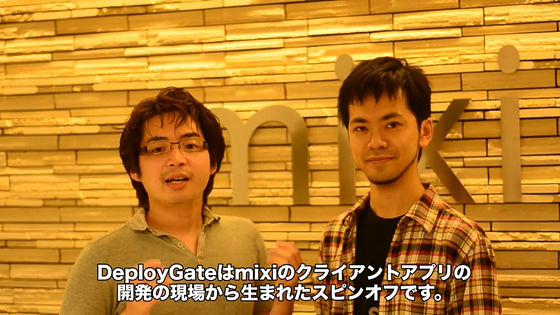 We propose new team development and collaboration functions to everyone.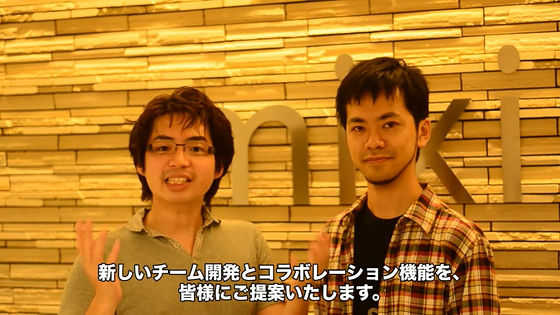 In addition, credit card is unnecessary at the time of registration,Lite PlanYou can use for free for 10 days, up to 4 apps, 2 developers, up to 5 version history, unlimited number of terminals used, 525 yen per month including tax, number of applications and number of developers · There is no restriction other than version number, so full function is available.