15 strange beaches in the world that you will see twice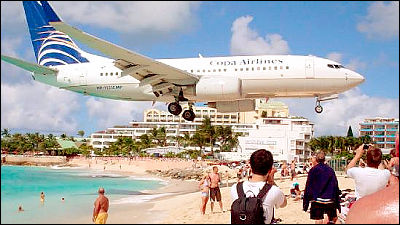 Just as there are mysterious places
that do not seem to be the scenery of the earth and
strange rocks
that make you wonder 'Why is there a rock of this shape in such a place?', There are also strange and mysterious beaches all over the world. Exists in. So, here are 15 unusual beaches in the world that you will see twice involuntarily, announced by
TripAdvisor
, a travel word-of-mouth site.
The strangest beaches in the world you'll want to visit before you die 15 [TripAdvisor Bucket List]
http://www.tripadvisor.jp/pages/StrangeBeach.html
◆ 01. Maho beach
Floating in the Caribbean, Maho Beach on St. Martin is between the airport and the ocean, with planes passing overhead.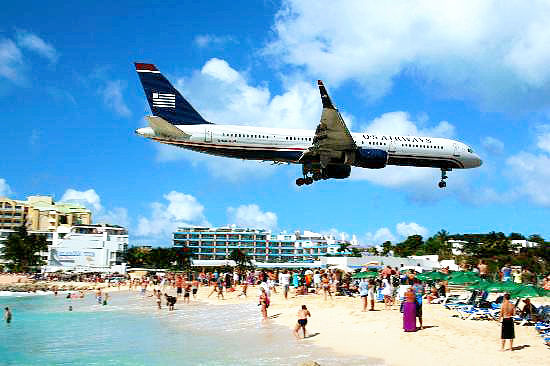 You can see how it actually feels by watching the following movie.

[HD] Amazing Landing part2 Incredible Landing Maho Beach Saint Martin --YouTube


CRAZY Low Landing at St Maarten Princess Juliana Int'l! DHL C208 Caravan --YouTube


The landing is amazing, but the takeoff is also amazing.

Girl blown by a plane --YouTube


Girls Blown on the Beach in St. Maarten! --YouTube


◆ 02. Shell beach
Shell Beach in Shark Bay , Australia, which is also a World Heritage Site.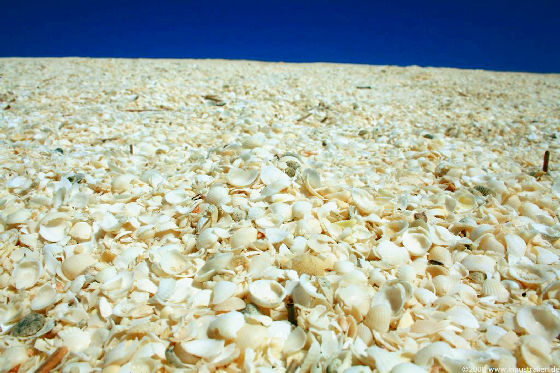 By
Eulinky
Small petal-like shells cover the approximately 110-kilometer-long beach.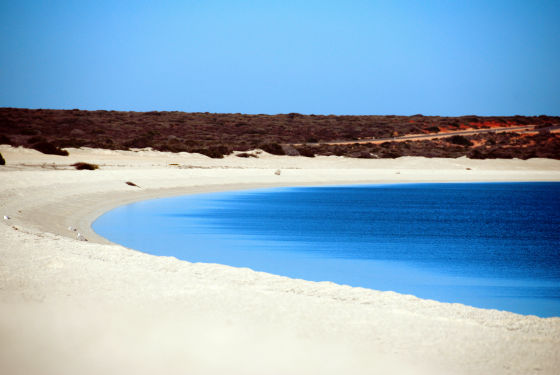 By
robertpaulyoung
I tried to be buried.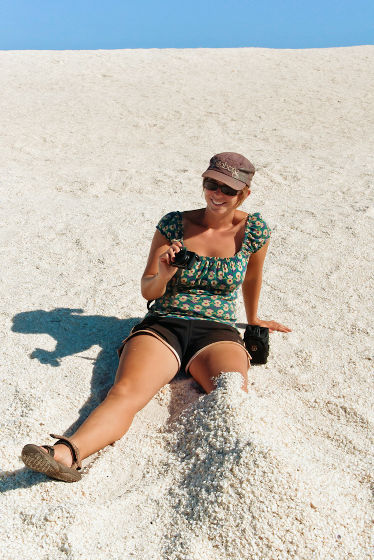 By oemebamo

◆ 03. Glass beach
Glass Beach in California is a former garbage dump, and the colorful glass is the result of waves that were thrown away decades ago.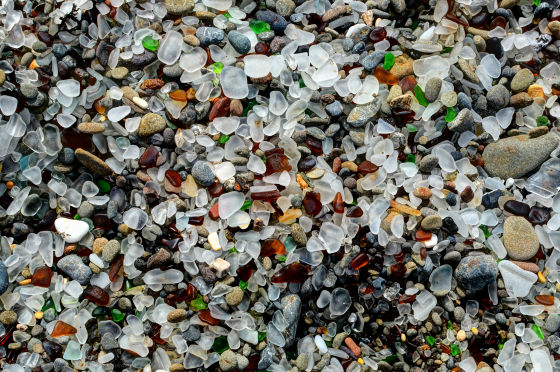 By
Images by John'K'
By the way, glass beaches can be found not only in
California but also in Hawaii.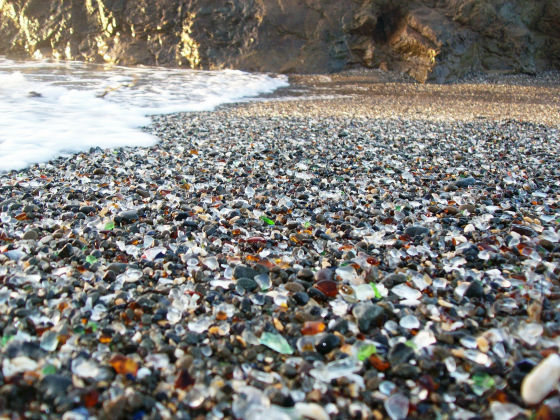 By
mlhradio
◆ 04. Pink sand beach
The slightly pink sand beach in the Bahamas is a
mixture of finely crushed conch shells
(pink shells) and coral.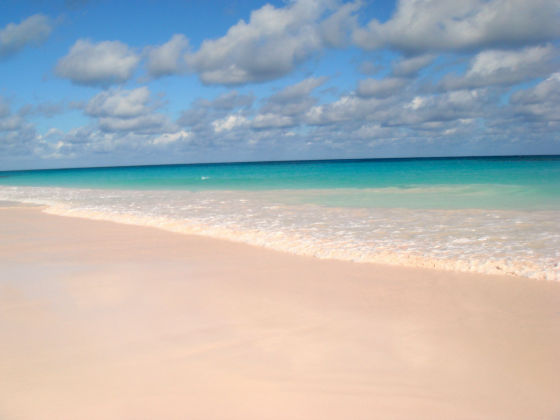 By
Mike's Birds
◆ 05. Purnau Black Sand Coast
The black sand beach is the Purnau black sand beach
on the Big Island of Hawaii, which is also famous as a beach where sea turtles come.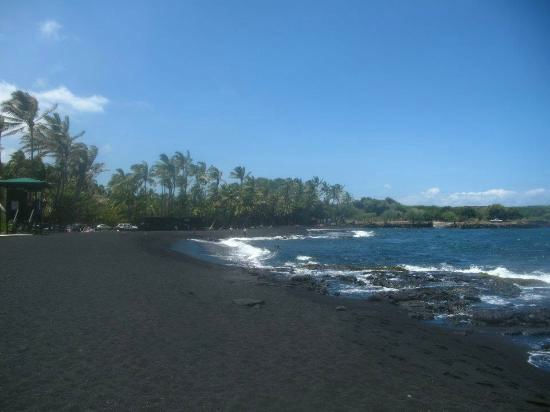 The lava that flowed out was suddenly cooled by seawater.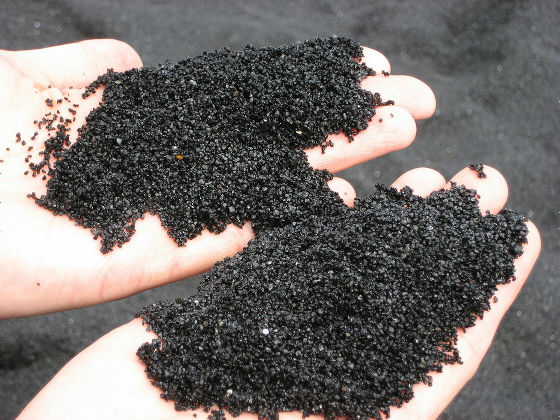 By
S Carpenter
Sea turtle during a break.

By
dj wudi
◆ 06. Green sand beach
This is also a
green sand beach on the
Big Island of Hawaii.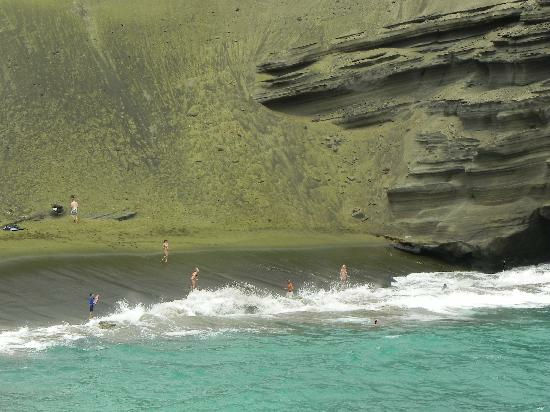 By
Steve D.
It is said that the eruption of a volcano that occurred long ago caused the crystals of olivine (peridot gemstone) to become green because they were mixed with the sand.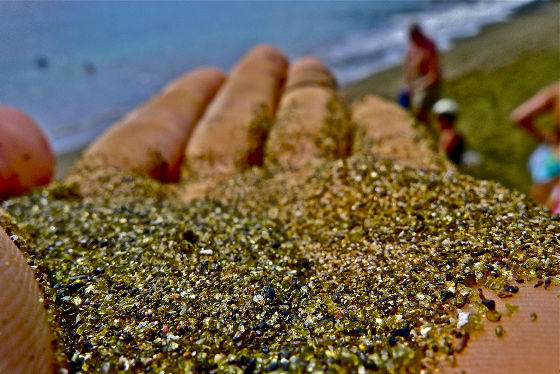 By
LoveBigIsland
◆ 07. Hyams Beach
Hyams Beach on the east coast of Australia is listed in the Guinness Book of Records as 'the whitest beach in the world'.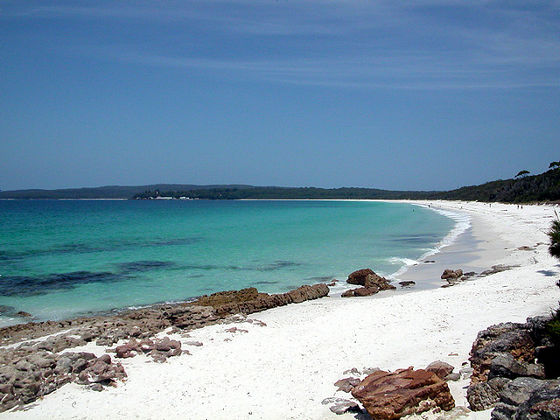 By
goldfoot
Pure white sand is
singing sand
that makes a squeaking noise when you walk.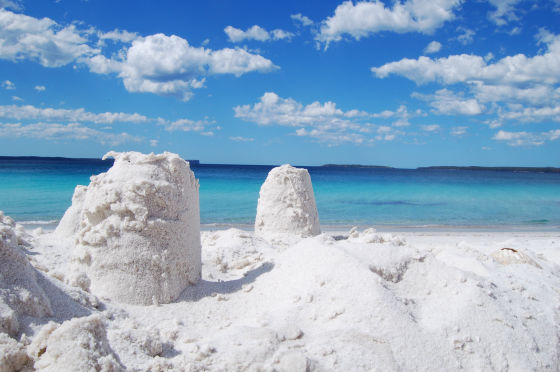 By
Agent Smith
◆ 08. Tulum beach
Tulum Beach on the Yucatan Peninsula is home to
ancient Mayan
ruins.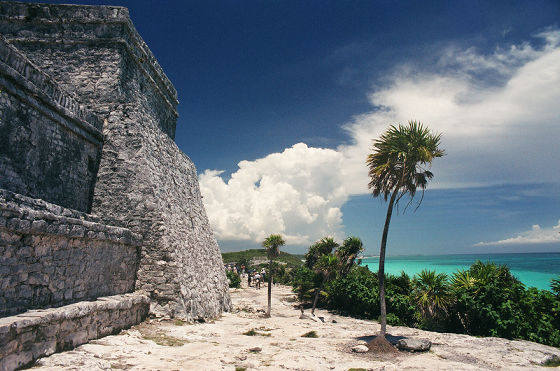 By
Hugo!
You can enjoy a mysterious combination of bikini and ancient ruins.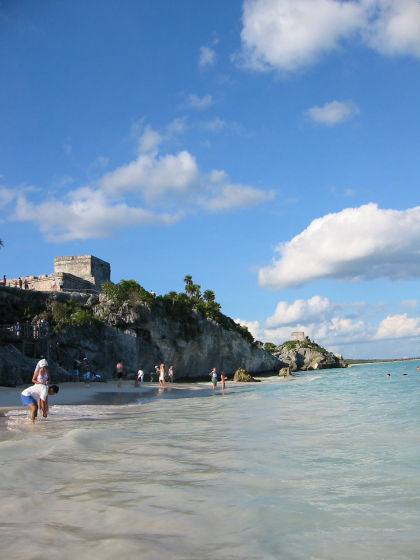 By
Lovesee
◆ 09. Cox's Bazar
The
Cox's Bazar in
Bangladesh is said to be the longest beach in the world with a total length of 120 km.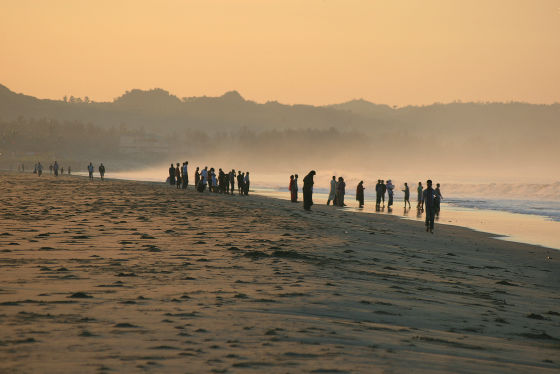 By The Wandering Angel

Umbrellas are lined up.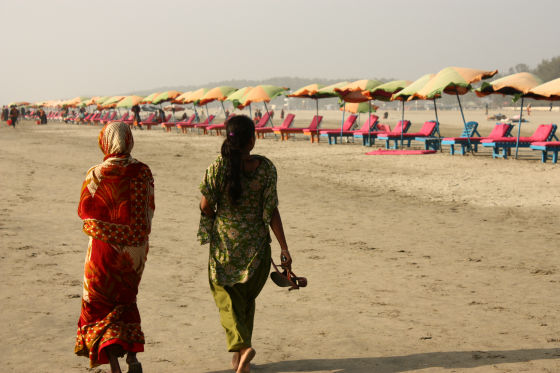 By
Alexandre Marchand
By the way, Kujukuri Beach in Japan is 60 kilometers long, so it is about twice as long.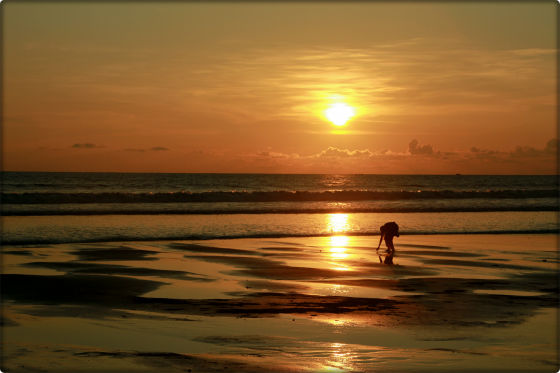 By
meghla_akashe_pori_ :)
◆ 10. Boulders beach
Boulders Beach in South Africa is home to many African penguins,
and you can swim with
them on the adjacent beach.

By
Poo-tee-weet?
Many penguins land on the beach.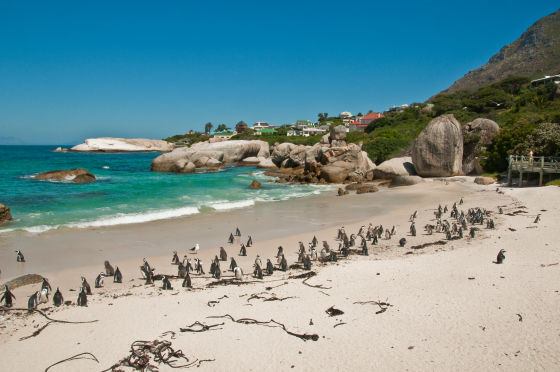 By GOC53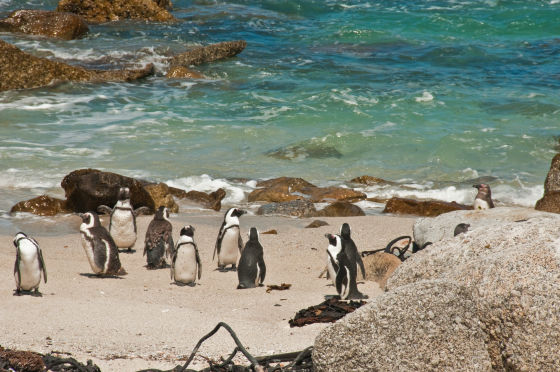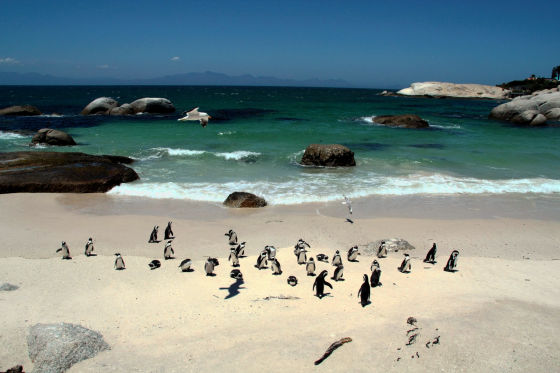 By
orkomedix
Tech tech and penguins walk along the sandy beach with the children.
Penguin at Boulders Beach, South Africa --YouTube
Below is a picture of a little girl and a penguin entering the sea together.
Boulders Beach penguins --African Penguins --BBC wildlife --YouTube
◆ 11. Children's Pool Beach
Wild
harbor seals
on Children's Pool Beach
in San Diego. This beach is exclusively for seals and no one can swim.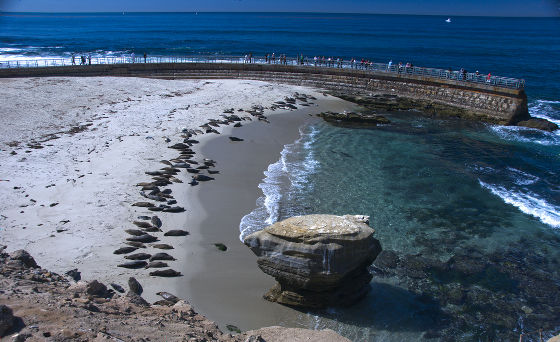 By
chilsta
Seals lying down with Goron.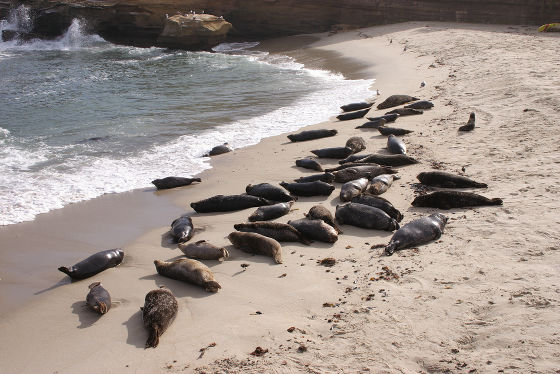 By
aefitzhugh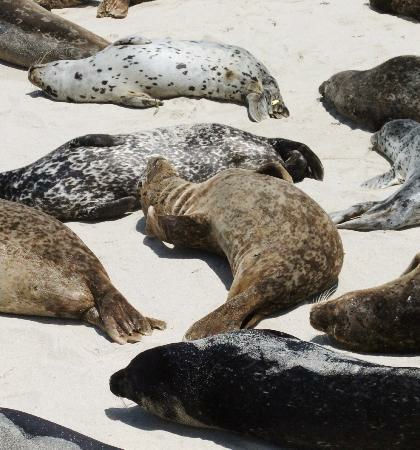 You can also see it from above.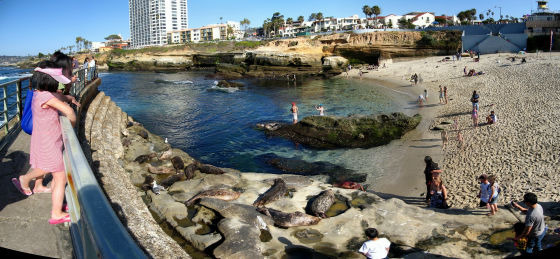 By
Kwong Yee Cheng
◆ 12. Chirihama Nagisa Driveway
The Chirihama Nagisa Driveway
, which faces the west coast of the Noto Peninsula and is about 8km long, is the only sandy beach in Japan where ordinary cars can run. Large buses also pass.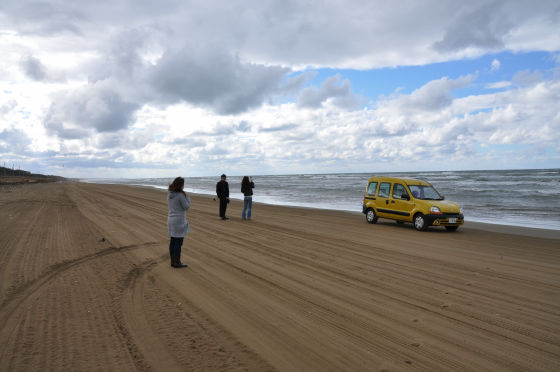 By
yuki_alm_misa
Bikes too.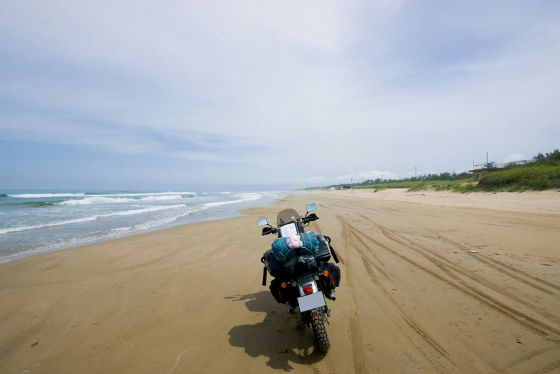 By
berobeeman
You can also watch the sunset from inside the car.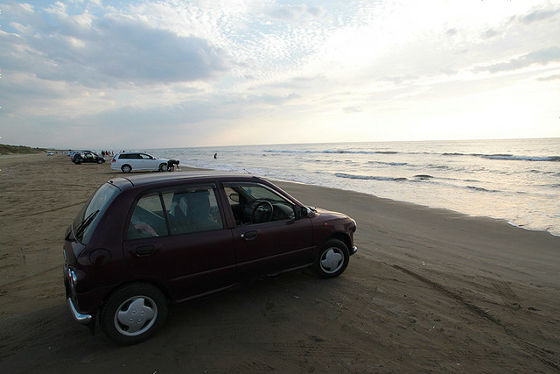 By
islodelba
◆ 13. Hot water beach
At New Zealand's
Hot Water Beach
, geothermally heated hot springs deep underground spring up onto the sandy beaches.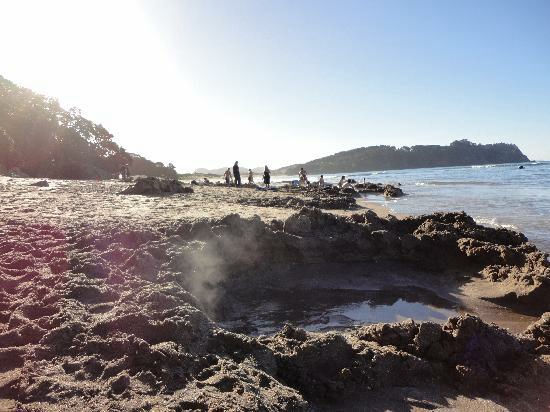 At low tide, people with shovels gather to dig up the beach.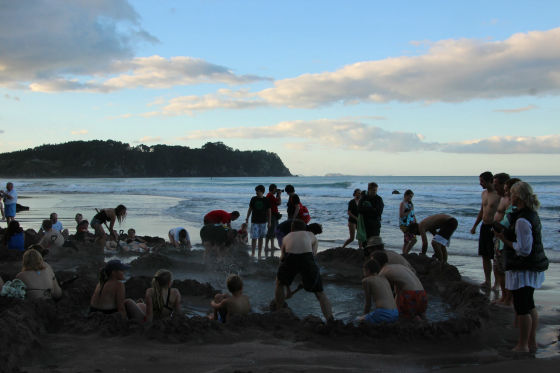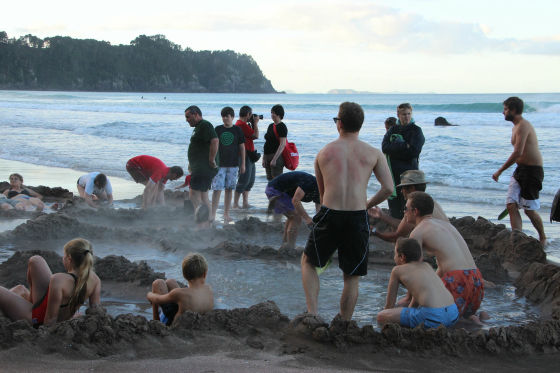 By
Takver
The mini hot spring has been completed.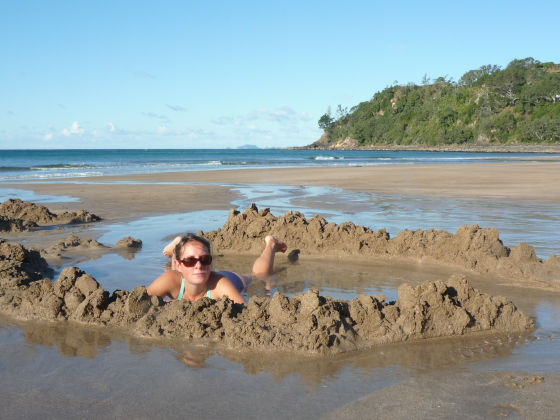 By
frischifresh
Seen from above, it looks like this.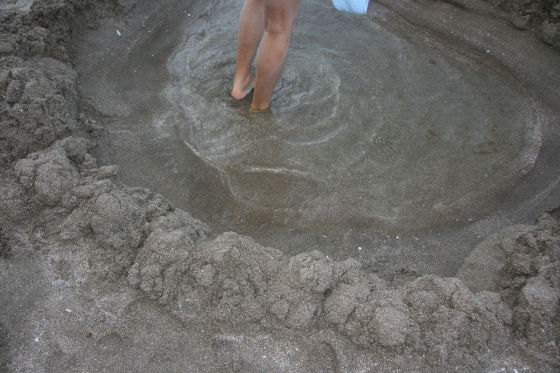 By
ValerioVeo
Even two people can enter.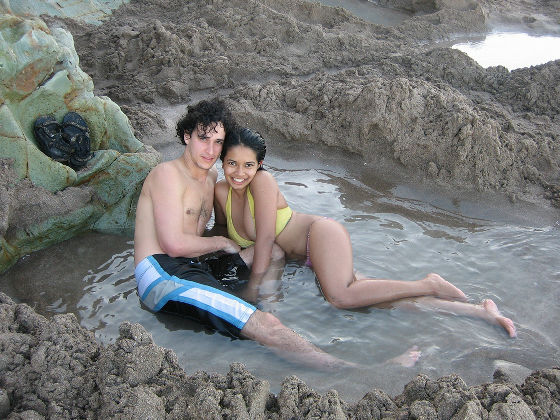 By
The Energy
◆ 14. Moelki Boulder
Located in southeastern New Zealand,
Moerki Boulder
has rocks rolling around on the beach. This is a product in which ore adheres to stones and bone fragments, and crystallized by chemical action grows over 60 million years.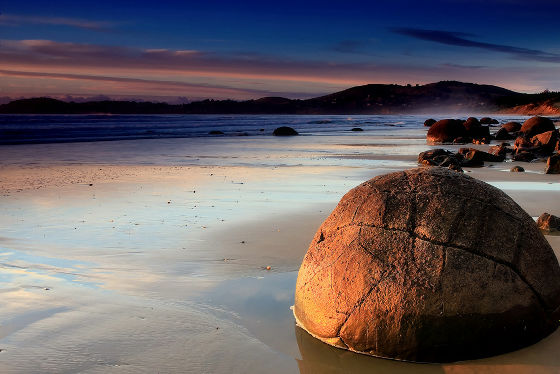 By
Chris Gin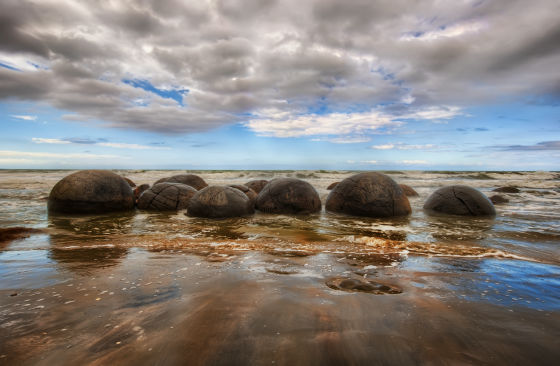 By
Stuck in Customs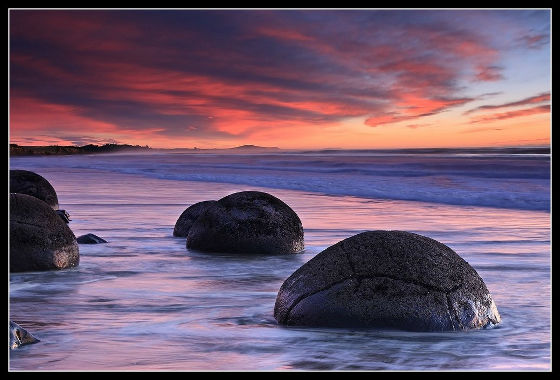 By
Chris Gin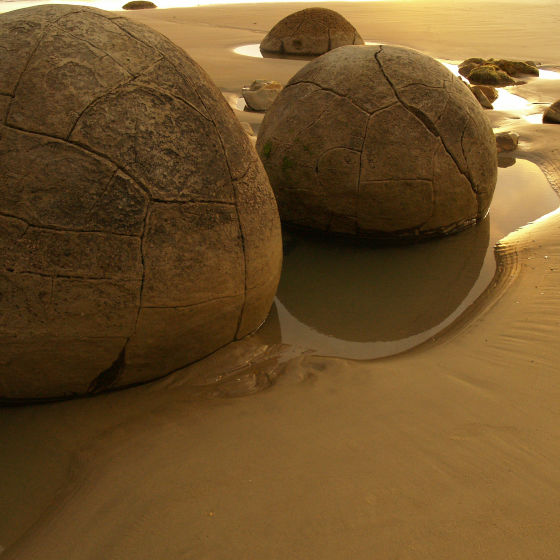 By
linkwize
Some are broken.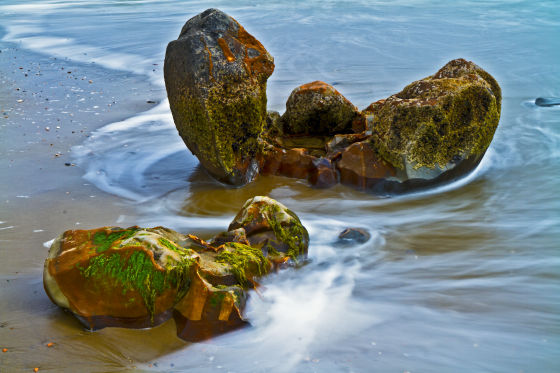 By
Michael Dawes
The big one is close to 3 tons.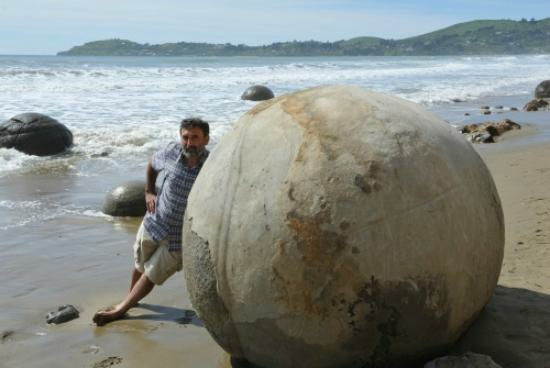 ◆ 15. Goody Juli
In Goodi Juli, Spain, the sea appears in the middle of the grasslands about 100 meters away from the coast.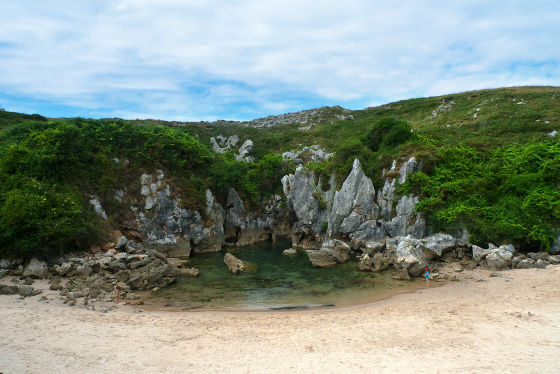 By
supercoco__
This is a mechanism in which a narrow cave is dug by the waves and seawater is drawn in.

By
Fernando Delgado R.
Even though it is in the middle of the meadow, the sight is the beach itself.

By darkest_