`` QTranslate '' which allows you to select various translation engines for free and easily translate not only English but also multiple languages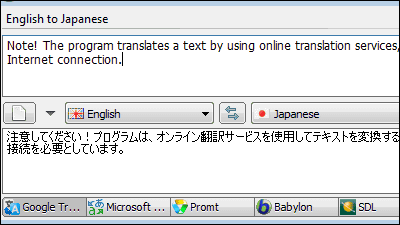 It is possible to select documents of supported browsers and applications (Google Chrome, IE, Microsoft Word, Microsoft Outlook, Acrobat Reader, Skype, etc.) and immediately translate them using shortcut keys, Google Translate, Microsoft Translator, ' QTranslate ' is a language that can translate multiple languages by selecting Promt, Babylon, SDL FreeTranslation.com and Яндекс перевод translation engines. It can be started on Windows XP, Vista, 7, 8, Server 2003, Server 2008.

Download and operation methods are as follows.

QTranslate-Download

http://quest-app.appspot.com/download
Click "Download" on the above site.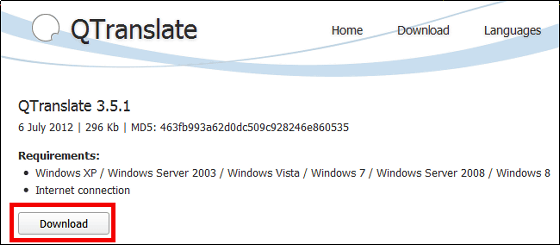 Click the downloaded "QTranslate.3.5.1.exe".




Click "I Agree"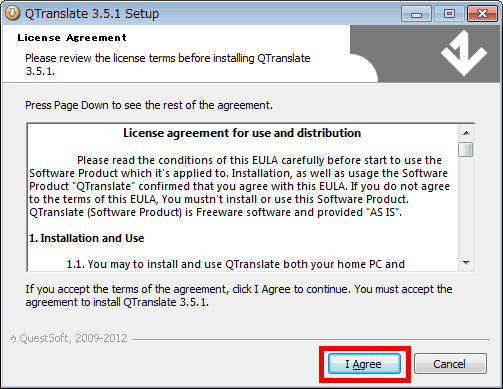 Click "Install"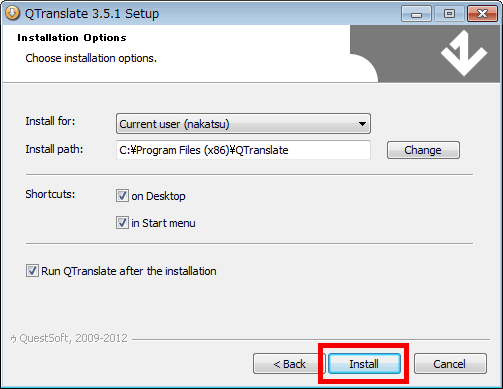 The operation screen is displayed.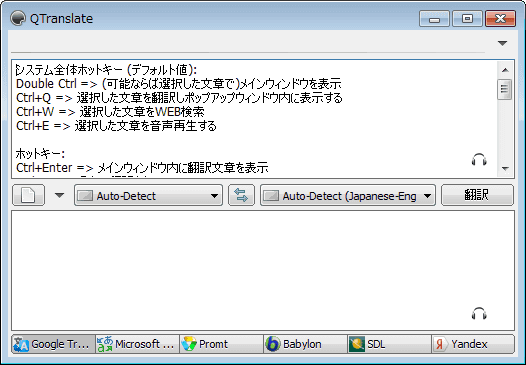 If you want to translate Japanese into English, copy the text you want to translate and paste it into the input form above. Click "Translate" and the translation result will be displayed below.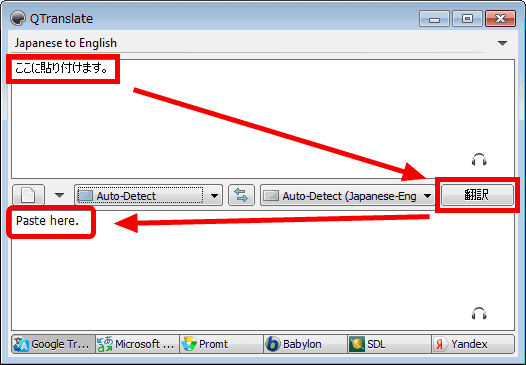 If it is a supported browser application, you can easily translate it by selecting the document and pressing Ctrl + Q.




To switch the translation engine to Microsoft Translator, click "Microsoft ..." on this screen.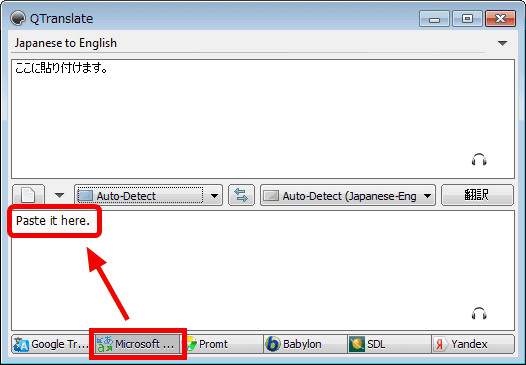 To specify Japanese as the language to translate, click "Auto Detect" on this screen and select "Japanese".



To specify the translated language as Dutch, select 'Auto-Detect (Japanese-Eng') displayed on this screen and click 'Dutch'.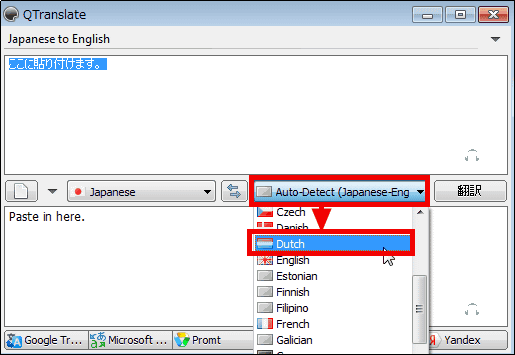 It is translated like this.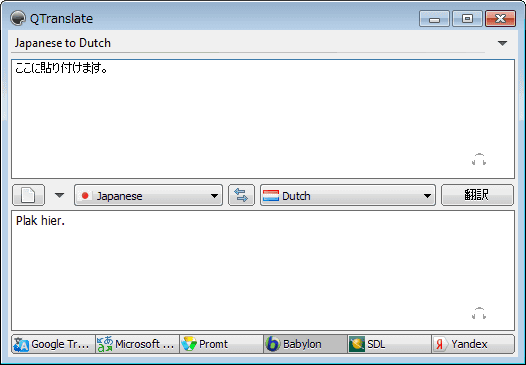 Click the leftmost icon in the middle to clear the document.



In addition, when you click the icon on the upper right of the operation screen, you can select instant translation, romaji notation, Dictionary, keyboard, etc.