"Hi-Tec-C" 6061-T6 aluminum can be put the core of your choice "Custom RENDER K" aluminum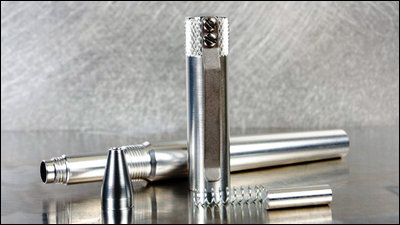 Many people are committed to stationery, but machines that can be customized for such people have emerged. KarasKustoms' hand made handmade products "RENDER K"is. 6061-T6 It is made of aluminum, it seems to be able to use a replacement core of "Hi-Tec-C" of Pilot company for example.

Machined Aluminum Pen
http://karaskustoms.com/pens/render-k.html

Pilot's "size"Hi-Tec-CIt is about the same as the weight, about 31 grams. The price is $ 45 (about 3500 yen).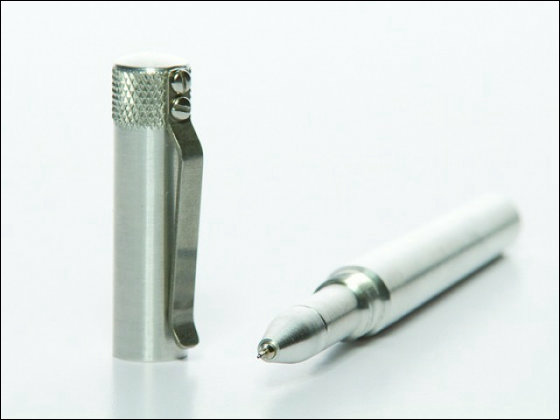 6061-T6 made of aluminum to prevent scratchesAlumite treatmentHas been done, the clip part is made of steel. All the pens are made from one material, and it is said that they make all the parts within their company.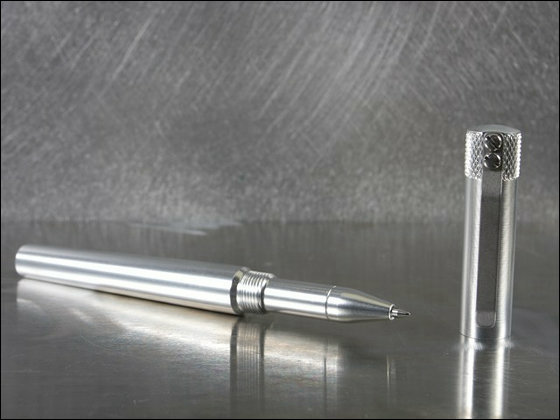 Any popular replacement core can be used for "Hi-Tec-C" of popular Pilot company, but you can also put the replacement core of Parker by using the attached spacer. This makes it possible to always maintain the feel of my favorite ink.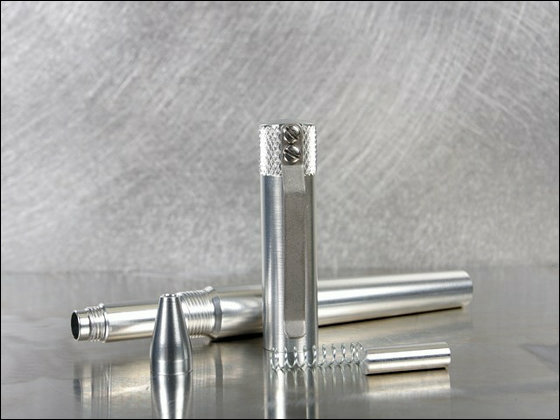 There are nine colors other than silver in color.



Red.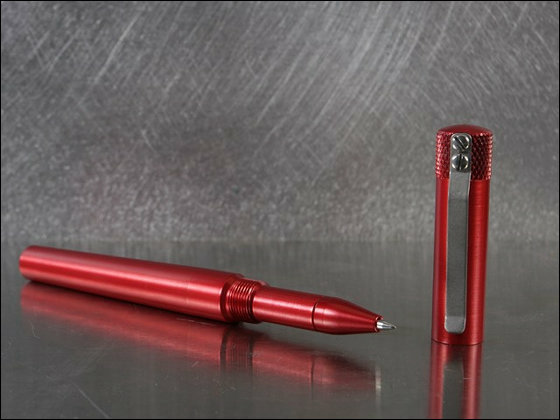 black.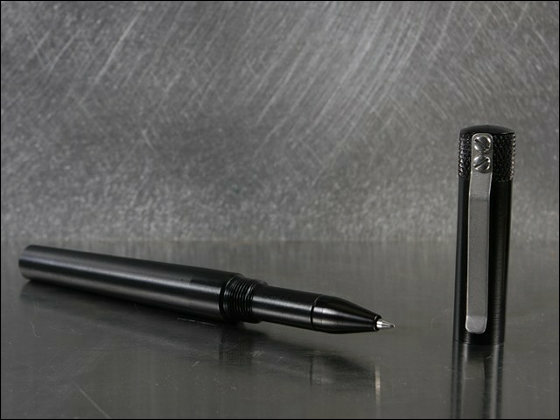 green.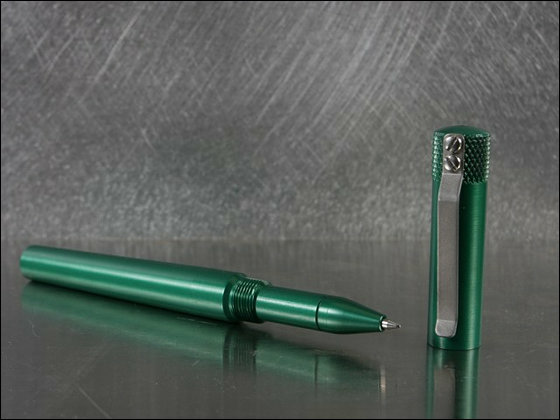 Gray.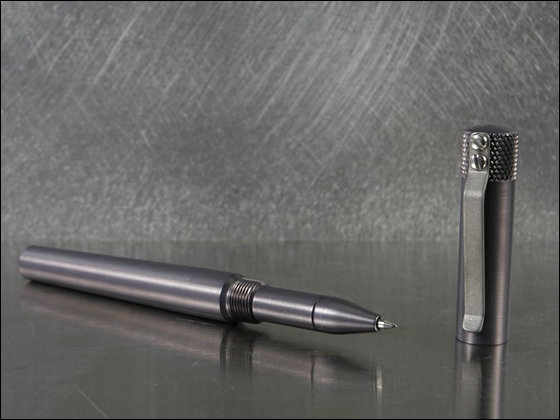 orange.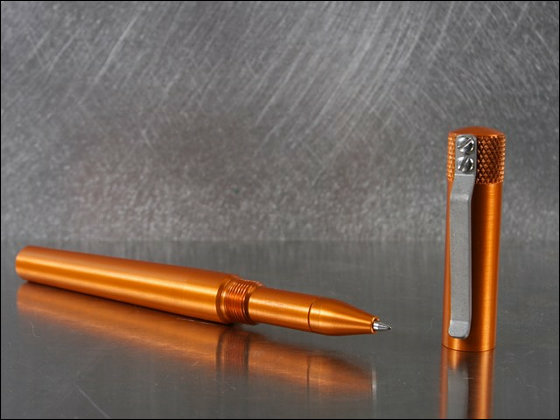 pink.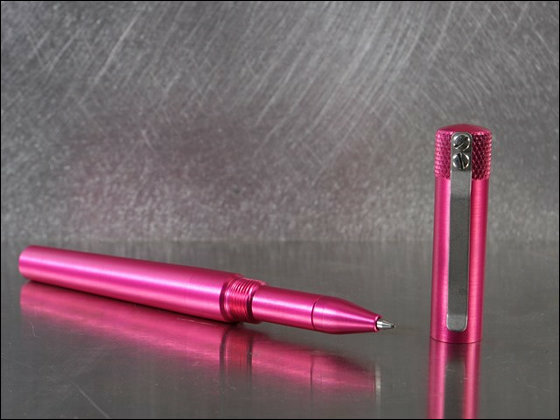 violet.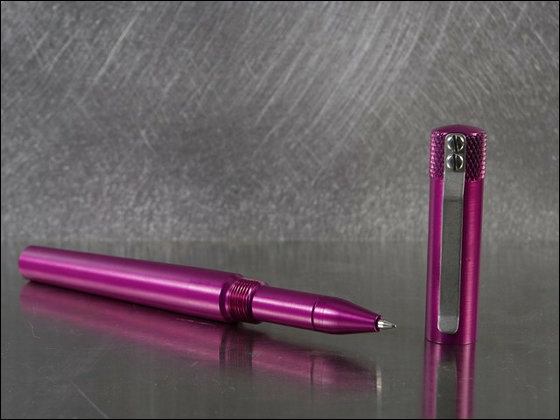 blue.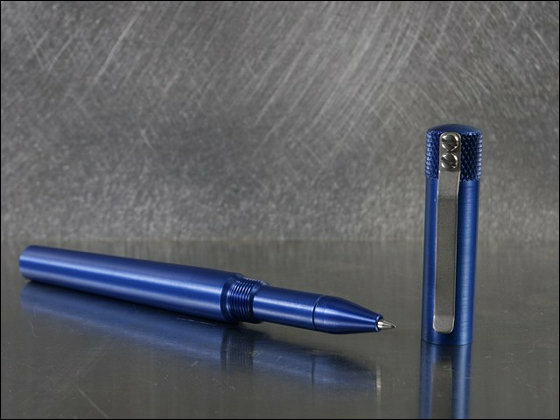 gold.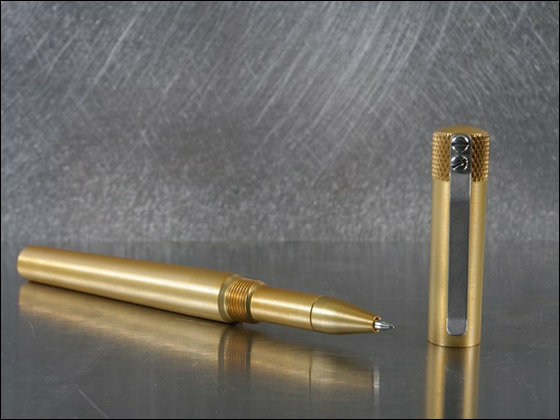 There is also a brass model and the price is $ 65 (about 5100 yen).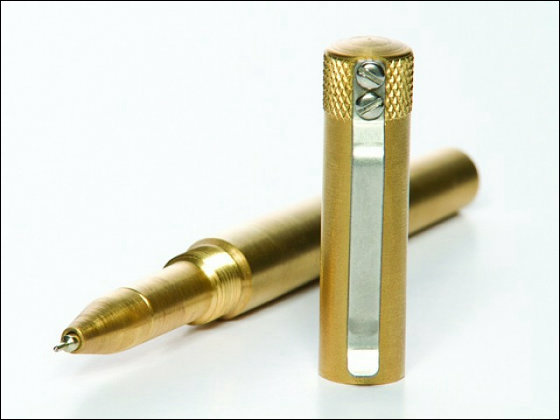 As with aluminum, the replacement core of Pilot's Hi-Tec-C can be used and weighs approximately 94 grams. It is said that there is no logo in either product, it seems to have strong consciousness of "your own pen".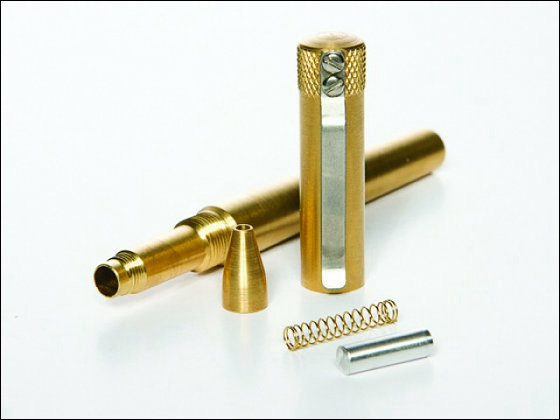 In addition, this was in the pastKickstarterItems that were successful in raising funds and high attention. Currently it is not possible to obtain it with Kickstarter, and the official site "Karaskustoms.comYou can purchase from. It is also possible to purchase from Japan, in that case it will be $ 42 (about 3200 yen) if you make it possible to pursue as a shipping fee, and $ 19.75 (about 1500 yen) if you do not have to track it.