Two handed gaming mouse customizable to the hand "OUROBOROS (Uroboros)"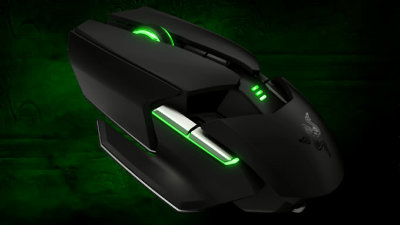 Handling gadgets for gamersRazerHas announced a new gaming mouse "OUROBOROS (Uroboros)" designed based on ergonomics.

Razer Ouroboros | Razer ™ | For Gamers. By Gamers. ™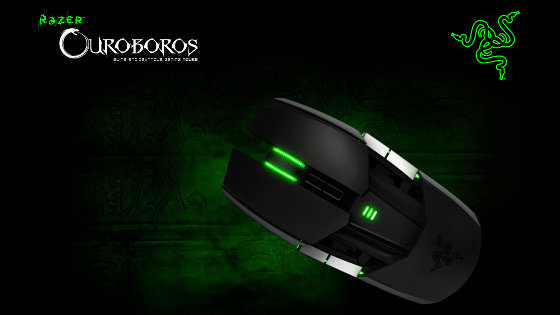 Razer's ergonomics experts and engineering team found that the elements required for both-handed mouse are "mouse length" "back arch shape" "easy to grasp", adjustable palm rest that can move up to 20 mm , We have developed a gaming mouse "Ouroboros" that enables accurate game operation irrespective of the left and right hand size.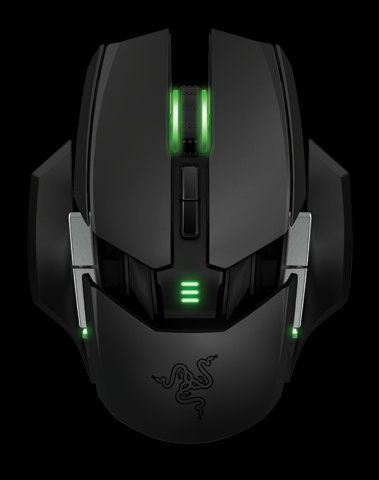 Both the right and left side panels are interchangeable, so you can change the area of ​​the mouse so that it fits the position of your fingers and palm, whichever way you grasp right or left.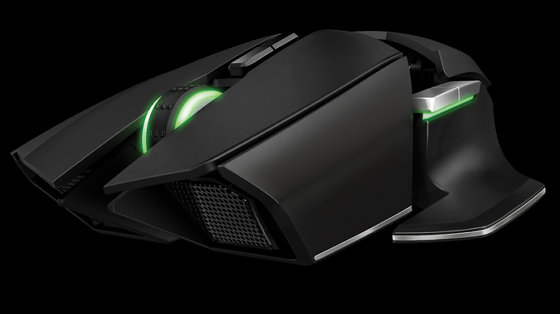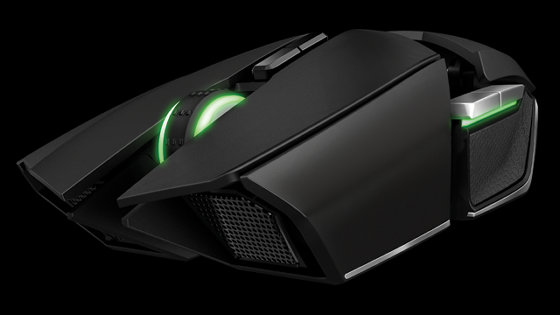 Replacement example of the opposite side panel.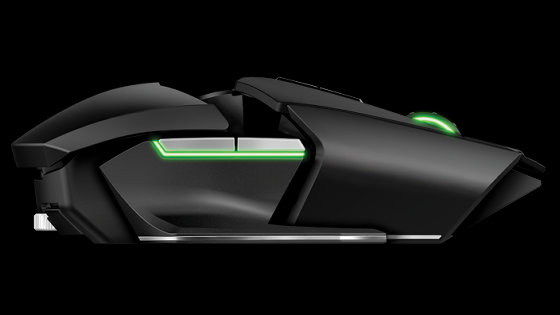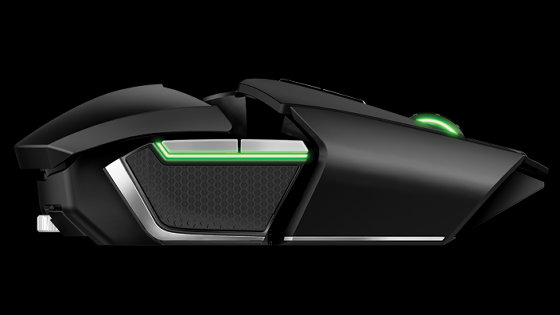 The parts rearrangement pattern looks like this.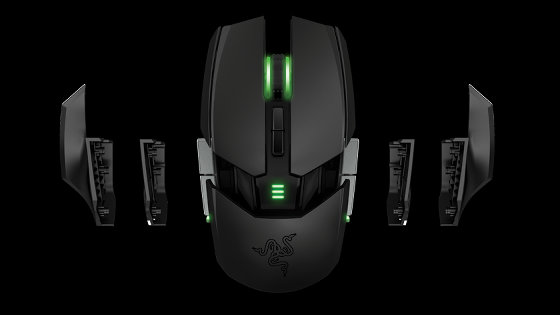 The resolution of the mouse is up to 8200 dpi and it is possible to switch with the clutch trigger button, and 4 G Dual Sensor System is installed. Both wired and wireless connections are available for connection, and the wireless has a gaming grade 1 millisecond wireless technology. The power supply is a rechargeable AA battery, and the continuous operation time is about 12 hours.

Other specs are as follows.
Maximum recognition speed: 200 in / s
Maximum acceleration: 50 g
Size: 116 mm to 136 mm × 71 mm × 42 mm
Weight: 115 g (without batteries) ~ 135 g (with batteries)
Battery running time: About 12 hours (continuous use)
2.1 m braided fiber cable

The price is 129.99 dollars (about 10,000 yen) in the US and 129.99 euros (about 12,300 yen) in Europe. It is scheduled to appear in the fourth quarter of 2012, but the price and release date in Japan will be announced separately as soon as it is decided.