"TVUPack" which connects to WiMAX and Xi and so on at the same time and includes equipment to relay full HD video in one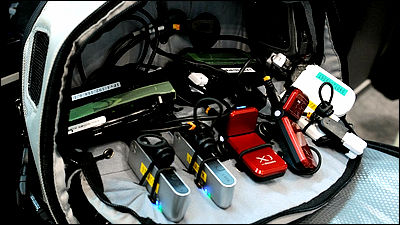 Although Ustream and Nico Nico Douga (Nico students) have become popularized, it has become possible to broadcast live images, but when distributing using a mobile router or the like outdoors it is troubled that the communication speed is not stable. Especially, when you distribute while moving the place, communication speed will often be reduced only slightly changed position. Especially if you do not mind the image quality you can use 3G line etc, but if you say "I want to do live broadcasting with full HD steadily" after all, wired LAN becomes necessary after all, so outdoor use It was difficult.

It was made to solve such a problem as "TVUPackWith this, simultaneous connection to up to 10 high-speed wireless Internet services such as Xi and WiMAX can be performed simultaneously and live distribution of movies can be performed with full HD (1080i).

The company which is exhibiting is a company called Star Communications.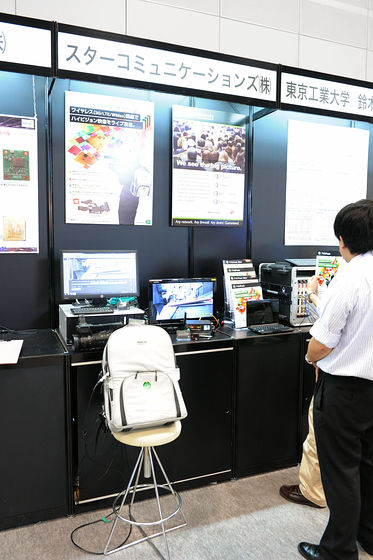 At first glance it looks like just a backpack or a camera bag, but this one contains the equipment for relaying full HD movies.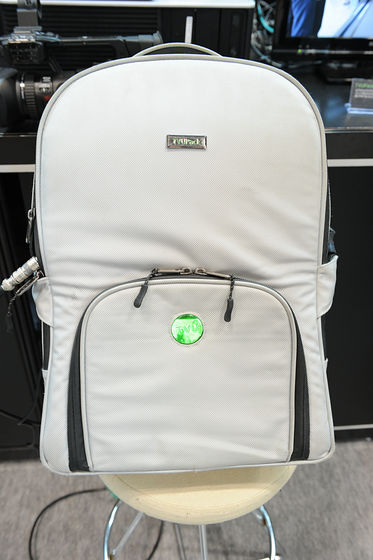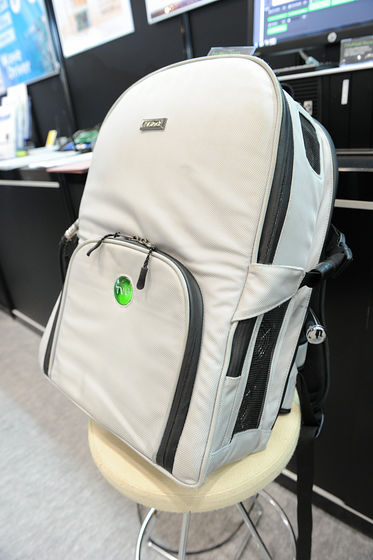 The size is about this.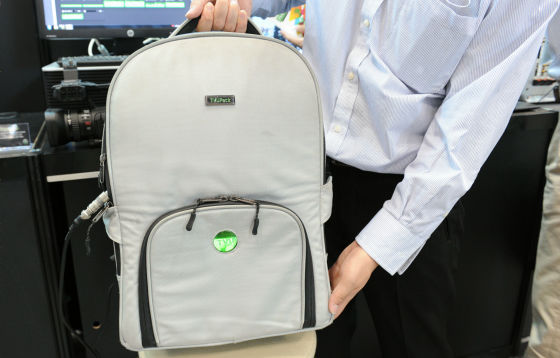 The cord is extending from the side ... ....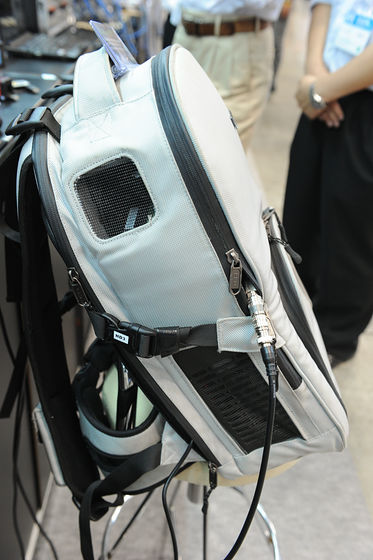 It is connected with a video camera. The camera and the transmitter can be connected by HDMI, and it is also possible to attach a switching hub that switches multiple cameras in the middle.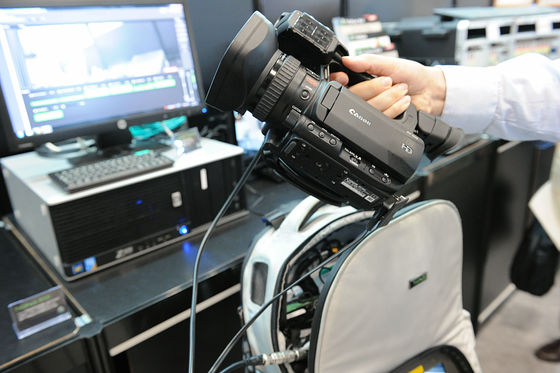 When you open the lid at the bottom of the backpack, there is a display, you can check the contents of the movie being relayed in real time. In addition, it is equipped with H.264 encoding engine with the shortest delay of 1.0 second, which is less delayed, and FEC (Forward Error Correction) for dealing with packet errors, and stable data transmission can be performed even when relaying while traveling.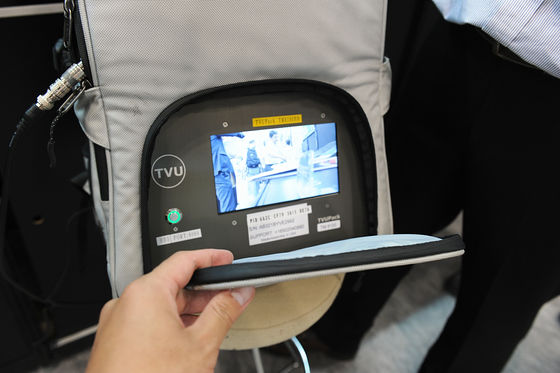 At the top there is space to accommodate the communication terminal, which contains terminals of multiple carriers such as Xi and WiMAX. "TVUPack" has its own system called "Inverse Statmux", which realizes stable communication by distributing live video to multiple 3G, LTE, WiMAX lines etc. in real time It seems to be.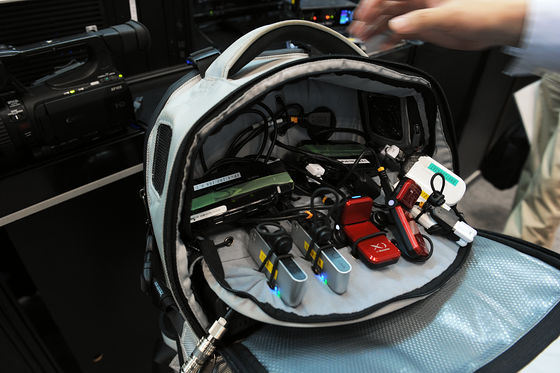 In the middle row is equipped with 2 hot-swappable battery packs. Nominal continuous usable time is about 2 hours and 20 minutes.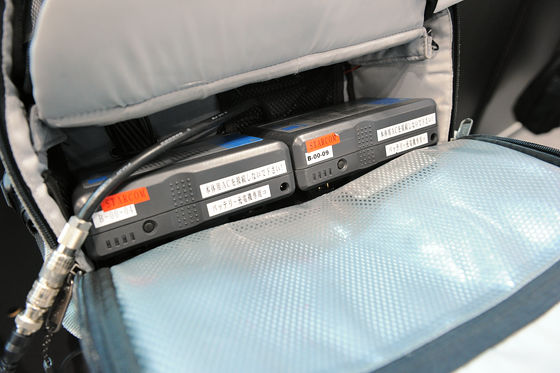 A dedicated receiver machine that receives the transmitted data looks like this.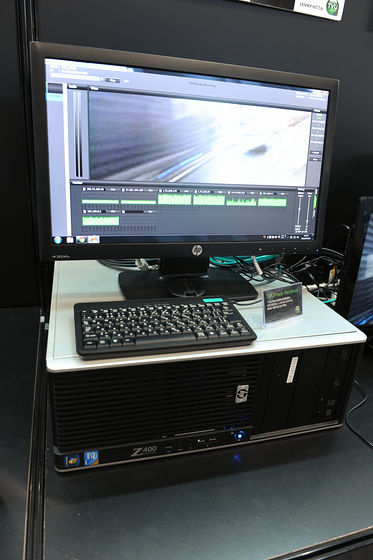 How much image quality can actually be delivered? You can check the sample called below at the link destination.

Demo video - TVUPack (video relay system with wireless line) | Star Communications, Inc.

So, using "TVUPack" it is possible to broadcast live firework displays and lectures for live music and sports competitions live wirelessly to the Internet. Lending is also done at 80,000 yen a day, so it should be useful if you want to deliver full HD high quality images at events etc.