Poisonous color different from usual "Mushroom Mountain Ajiwai Mint" Taste Review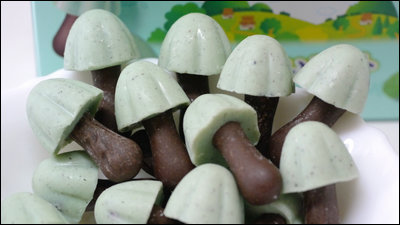 as ifWarning colorConfectionery of a characteristic design as if it is like being in a 'Mountain mushroom mush of mushroom"(158 yen including tax) was released from Meiji. Although it is a color that seems to be a little wary of at first glance, I tried challenging to see what it is like to be able to enjoy the taste of mint flavored with cool mint chocolate with peppermint leaf kneaded in.

In the "Mushroom Mountain" brand, the first summer mint flavor

It is a minty design package, but ....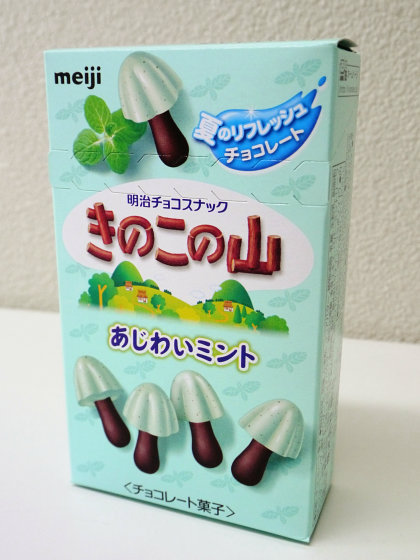 Not only the package but also the "mushroom mountain" will have mint color.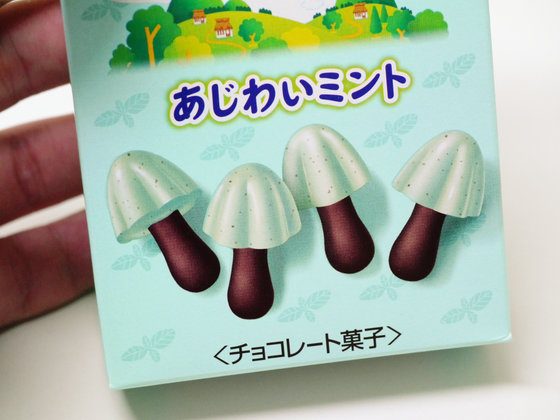 Apparently it's a cool feeling if you eat this "Summer Refresh".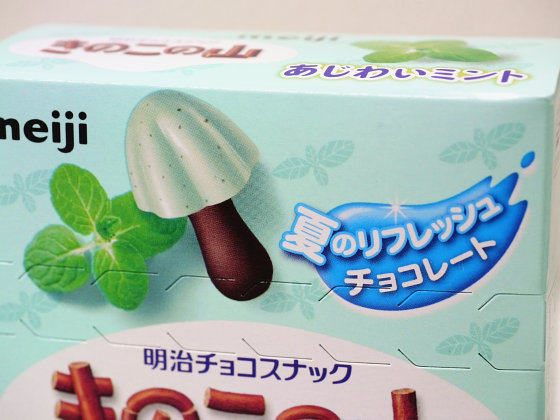 Peppermint leaf powder is contained in raw materials, and this is the leading role of this taste.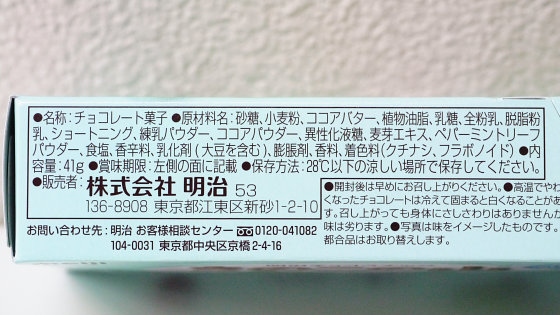 It is 232 kilocalories per box (41 grams).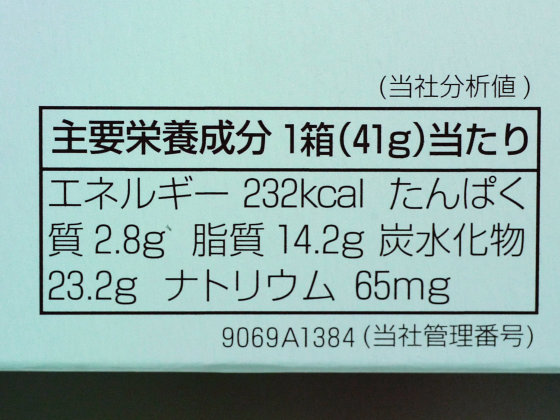 Never opened a package with Periperi.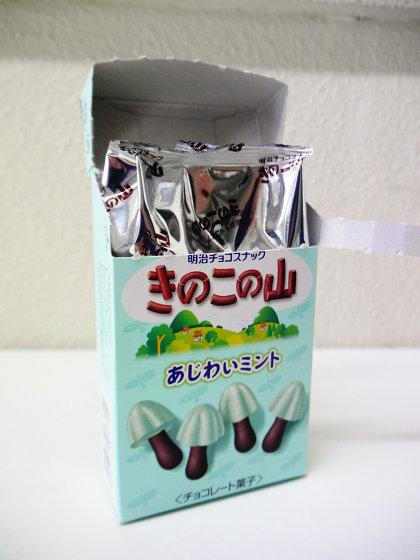 When I opened the bag, I saw the mint-colored "mushroom mountain" as packaged. The smell is a scent like mint gum, relatively stronger.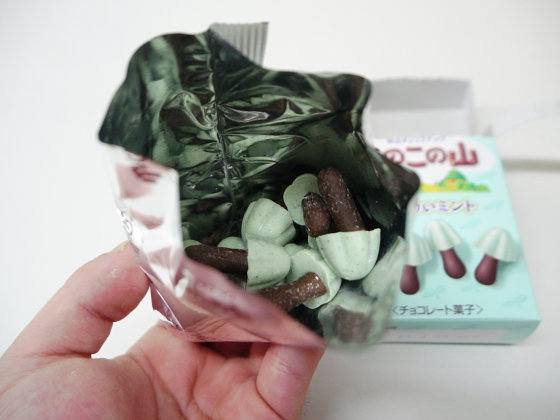 What it is, it is a color that feels a little dangerous ... ....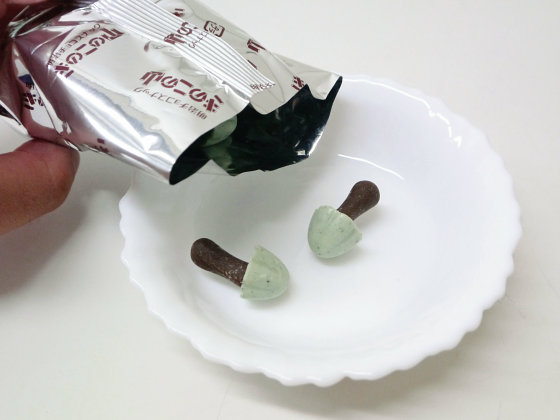 I have 17 pieces in all, I feel intense aura when just this.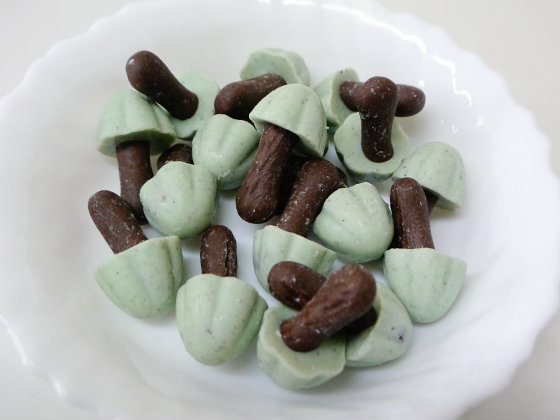 The part of umbrella is mint chocolate.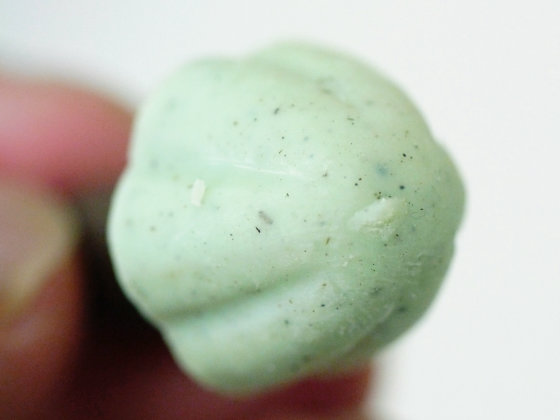 Some of the chocolate fabrics below can be seen through and there are things that look like purple, giving rise to a more abstract atmosphere.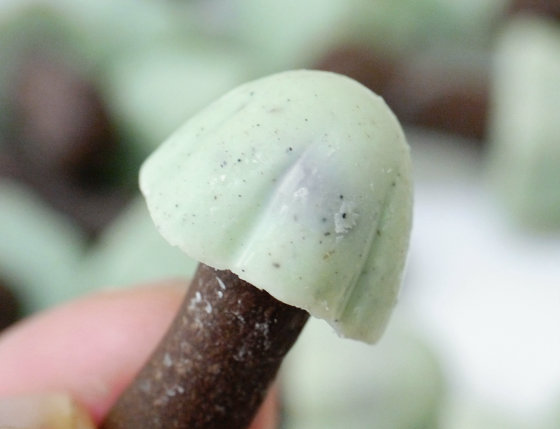 Cocoa powder on the part of the handle.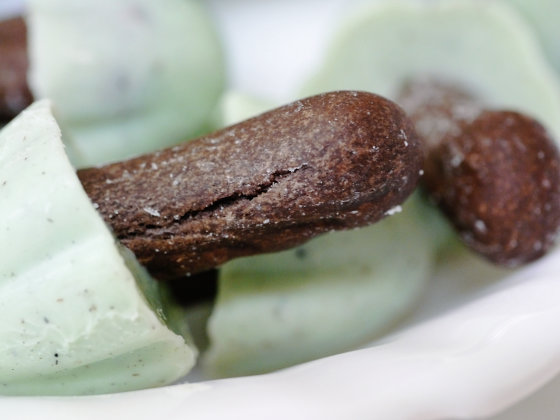 The flavor of mint and the sweetness of chocolate are well-balanced tastes. At first, the taste of mint chocolate that melts out spreads, but gradually the cocoa taste of the cookie part of the pattern, the soft sweetness of the cookie can be felt. Mint is strangely authentic, and it is also characteristic that a refreshing bitter remains in the aftertaste.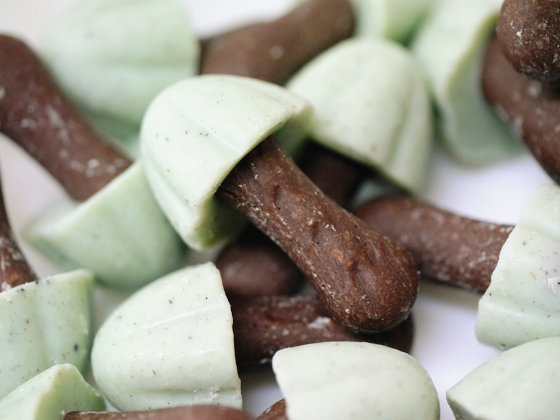 At first, I was a little wary of what it looks like, but after eating I feel a solid mint flavor that the mouth is soaked, and certainly there is a certain content called "Ajiwai Mint".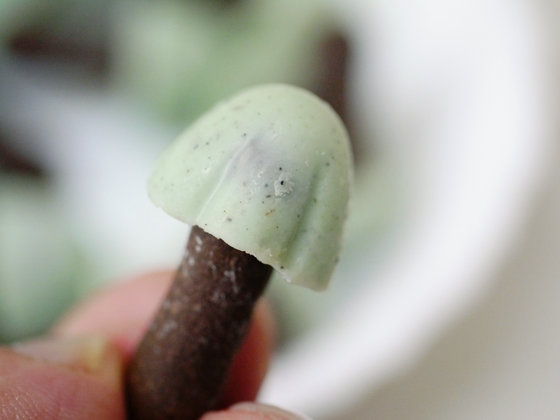 Because it was awesome, it was released as soon as possible "Bamboo shoots burned to chocolateI tried it together. When I tried to eat them alternately, the mint taste of "Mushroom Mountain Ajiwai Mint" has a strong individuality, and it seems like it can overwhelm the taste of the "bamboo shoots burned to chocolate" that I ate next. That is why it seems better for both parties to taste separately than for eating together and having fun.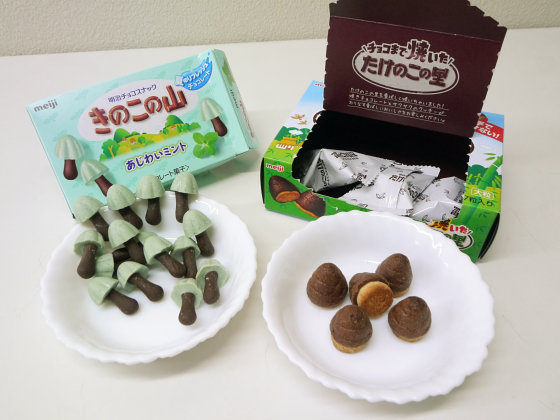 In addition, some members of the editorial staff asked the opinion that "flour powder" tastes.