Tempest Iberico Pork Juicy Meat · Three Tomato Margherita · Garlic Basil Seafood etc. Pizza Hut "Fresh Mozzarella Cheese Series" I tried all three kinds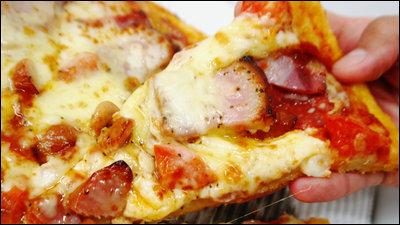 We used plenty of mozzarella cheese made with 100% raw milk bred in nature in Hokkaido and carefully finished "Fresh mozzarella series"Was released from Pizza Hut. "Thousand Iberico pig's juicy meat"Margherita of 3 kinds of tomatoes"Garlic Basil SeafoodThere are three types, none of which decided to actually try it because Mozzarella cheese melts in tongue and melts and spreads quickly.

To the "Fresh Mozzarella Series" which used plenty of mozzarella cheese from Hokkaido Seikai-machi, this new summer-only pizza 3 varieties released on June 25 "Fresh Mozzarella Series" 1 "Frozen Parfait" will be presented per order!

We finally arrived at 40 minutes to order and wait for pizza.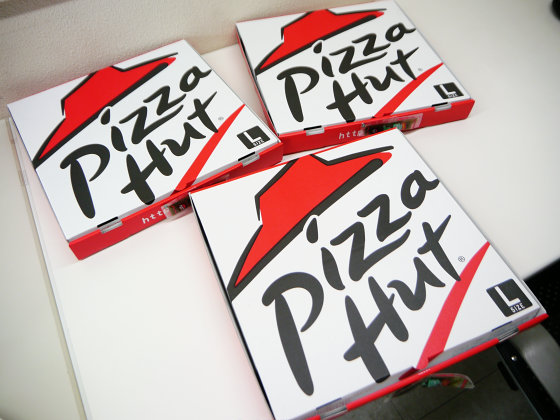 First of all, plenty of meat plus gorgeous appearance "juicy meat of thick Iberian pig" (M size tax included 2500 yen, L size tax included 3600 yen). In addition, this time I ordered all L sizes.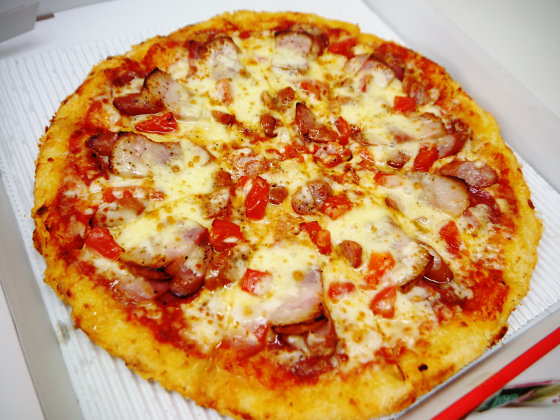 Bacon of Iberian pig being cut to a large extent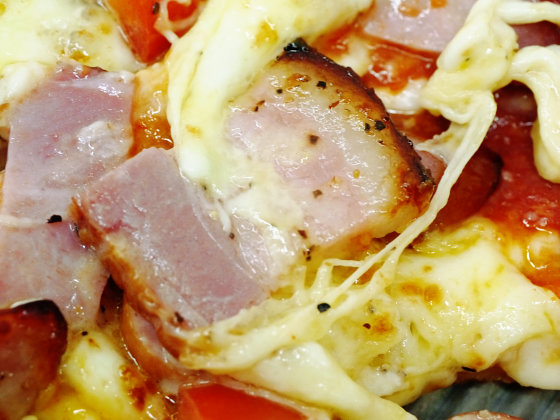 We also have regular size bacon, sliced ​​sausage, fresh dice tomato etc, and they are covered with mozzarella cheese.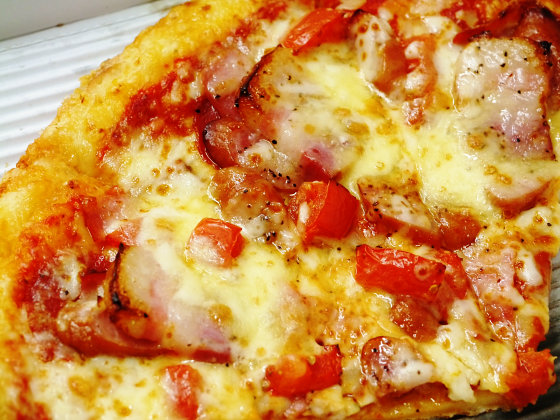 It is as it seems, and it has become a content which can taste the texture and taste of meat anyhow. Among them, Iberianko's eating habits are adequate, and it is thick and it is full of greasy so it felt comfortable with the stomach. Almost overwhelming existence presence ant than other items, so that only the impression of this meat remains after eating. Volume is enough, Gatsugli Menu that you want to eat when you want stuffy with stomach.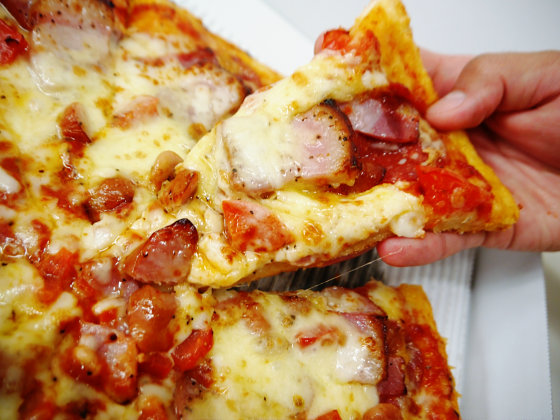 Mozzarella cheese does not have much impact, but it has a soft flavor to make the whole mellow taste.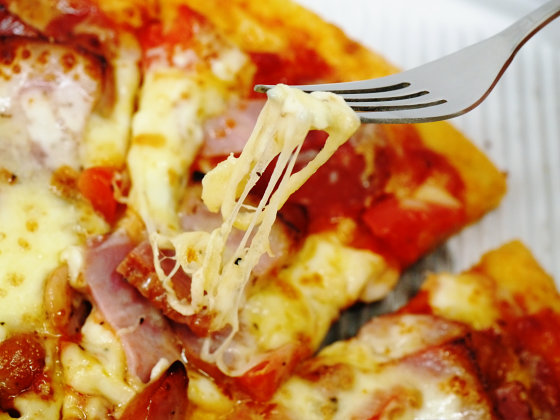 As we changed earlier, this time we have plenty of tomatoes "Margherita of 3 kinds of tomatoes" (M size tax included 2200 yen, L size tax included 3300 yen).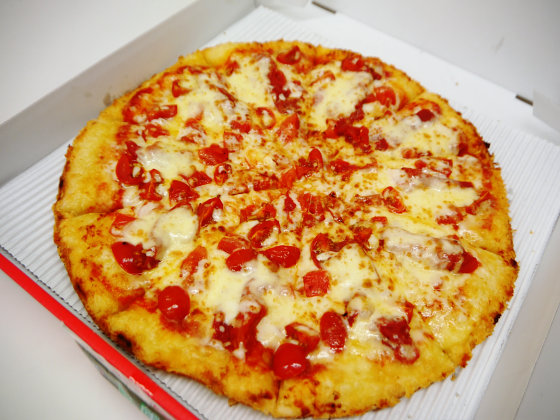 Three kinds of tomatoes, Italian tomatoes, cherry tomatoes, fresh dice tomatoes are used, but it is a bit difficult to distinguish each from the looks.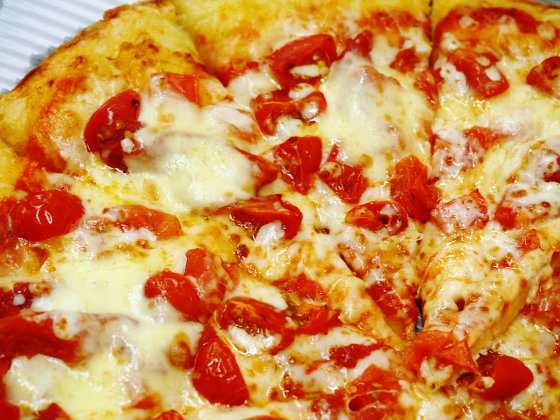 Having it in your hands like this.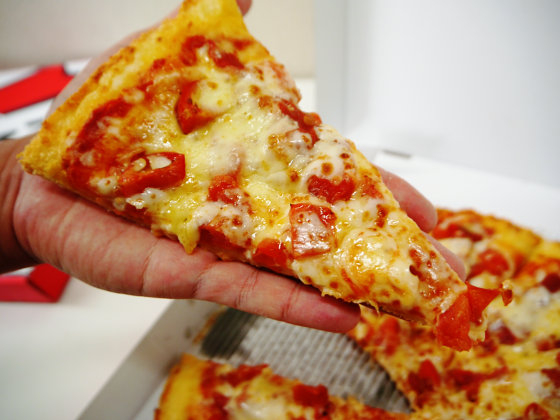 Please apply the attached raw basil. It is difficult to distinguish the three kinds of tomato taste, but the fresh flavor of acidic tomatoes is on the front and good. It matches well with the soft mellow flavor of mozzarella cheese. As it is quite like a raw tomato, it is recommended for those who like the unique fragrance of sour and tomato, not sweetly processed like tomato sauce.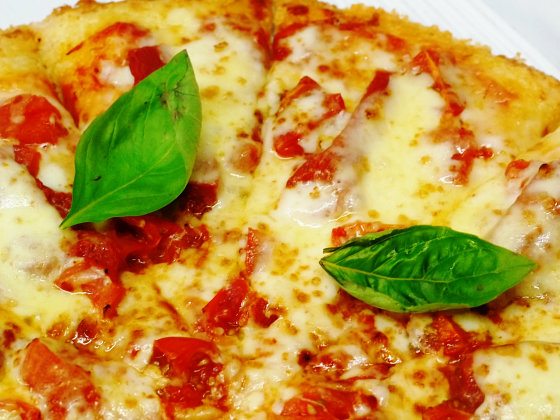 In addition, the portion of the worm is baked with cheese, you can enjoy a crisp texture.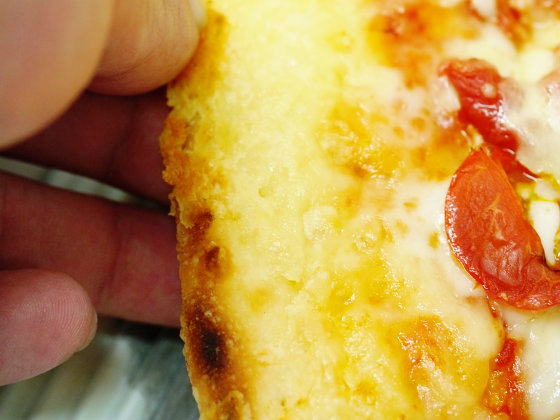 "Garlic Basil Seafood" (M size tax included 2500 yen, L size tax included 3500 yen), the coloring and the type of ingredients are the most busy in the series.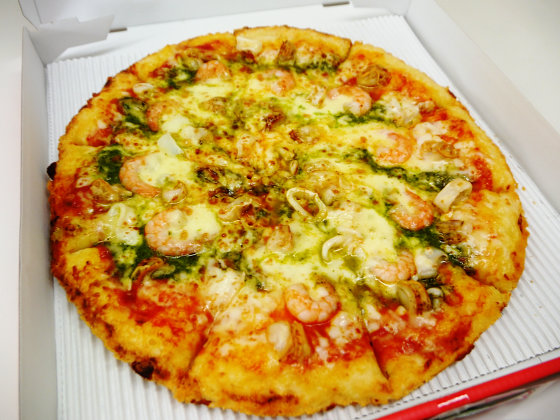 Apart from being large, shrimp which is large and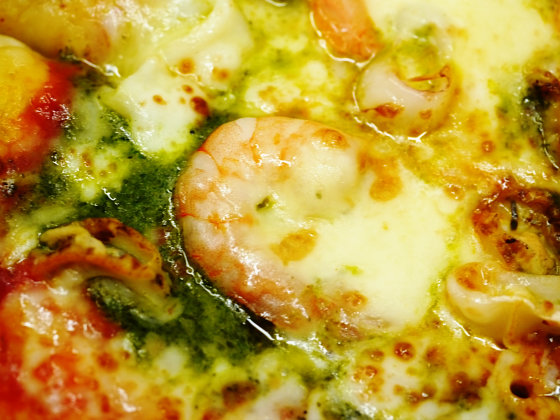 Scallops from Mutsu Bay, Aomori Prefecture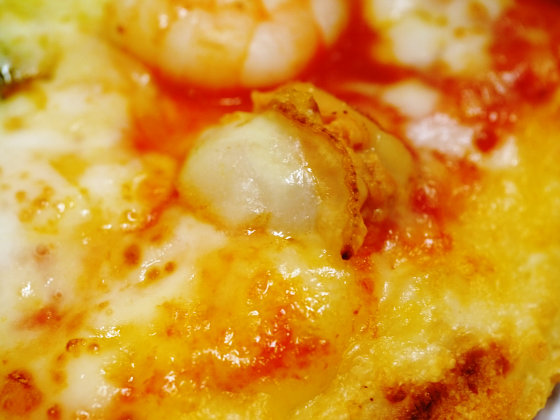 Squids and the like are used.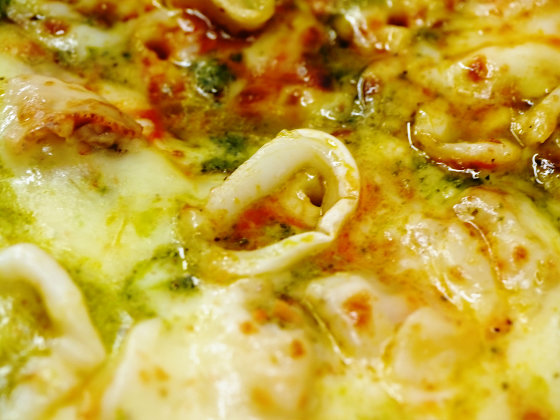 Source has two kinds of garlic seafood sauce and Genovese sauce that made use of tomato sauce-based seafood flavors and garlic, but it seems that the color of Genovese sauce is strong as it looks.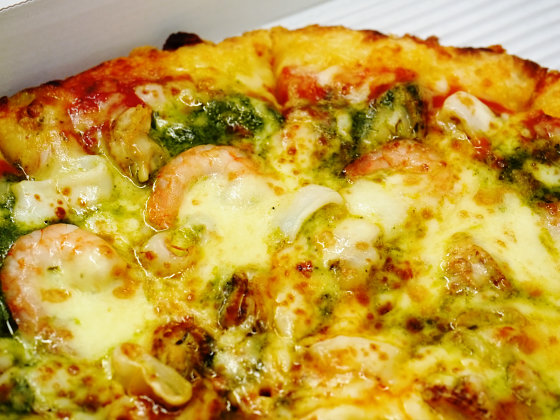 Trolley and mozzarella cheese made it to Bjorn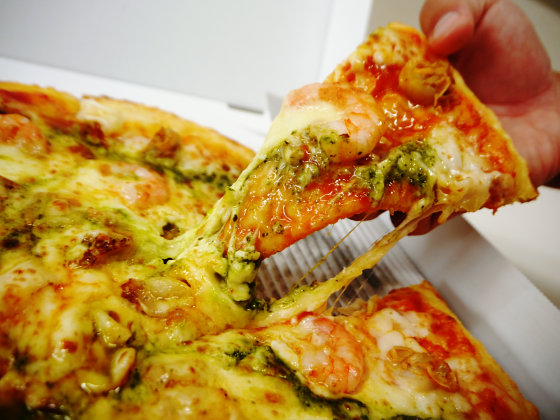 Looking at it from the other side like this, the cheese is melting in good condition.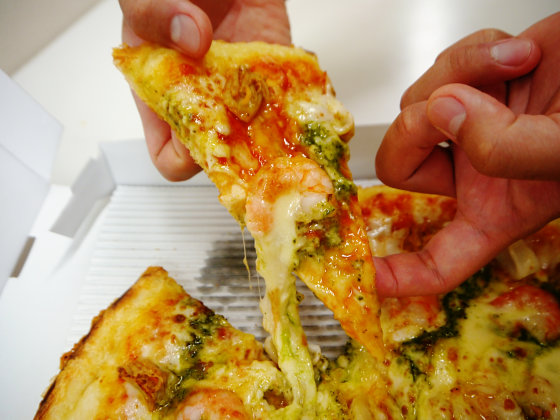 When eating, seafood has no distinctive odorous feeling and a strong basil flavor spreads in your mouth. I feel that the mozzarella cheese flavor is also pushed by basil, but if you like basil it should be content you can satisfy. There are three types of seafood, shrimp, scallops and squid, but among them the shrimp is large and the texture of the preprint is tasted and it responds to eating.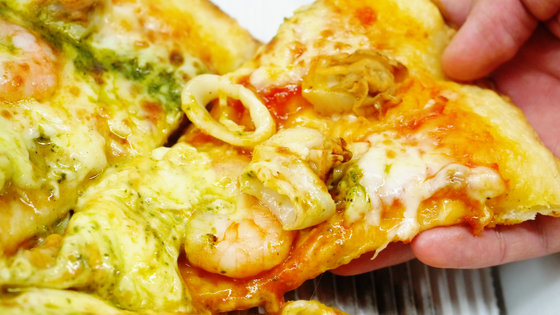 Rather than mozzarella cheese this series that the taste of the riding equipment remains overwhelmingly impressive. Although it is delicious home delivery pizza when considering the price, when you invite a friend, when there is an event thing, etc., it seems that everything seems to be pleasing because there is luxury in appearance.