The price of SSD fell an average of 46% compared with the beginning of 2011, and the trend towards a steady decline in the future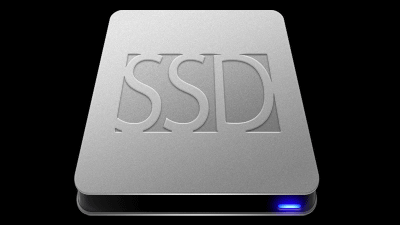 By~ Thvg

By market researchHDD price will return to the pre-Thai flood level in 2011 after 2014Although the viewpoint of the viewpoint was shown, it became clear that the SSD price has steadily declined. Despite the difference in price drop depending on products, on average prices have fallen by 46%, and this trend is expected to continue in the future.

SSD prices in steady, substantial decline - The Tech Report - Page 1

The Tech ReportAccording to Geoff Gasior, the price of the SSD of the current generation has become the cheapest among the models so far, and models with 1 GB per unit price less than 1 dollar (about 80 yen) are also appearing one after another Thing. How this is in Japan, actuallyPrice .comI looked at the price change of major SSD. "Drop rate" shows how much the price drops compared with the initial price and the current lowest price.

◆ Intel
520 series 60 GB model(Released in February 2012)
1GB unit price: 141.33 yen
Price down rate: 28.5%



520 series 120 GB model(Released in February 2012)
1GB Unit Price: 112.63 yen
Drop rate: 26.9%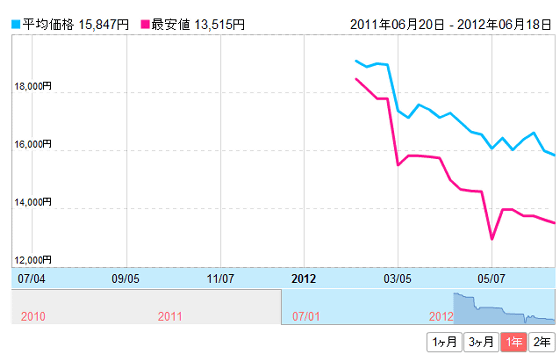 520 series 180 GB model(Released in February 2012)
1GB Unit Price: 115.49 yen
Drop rate: 30.4%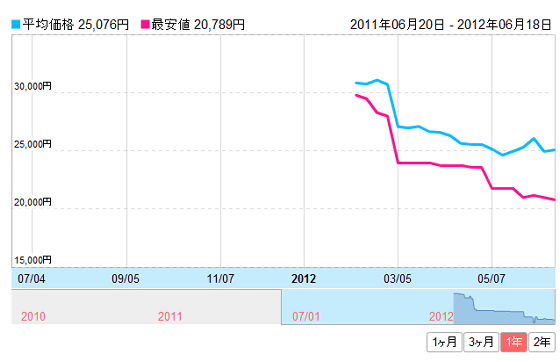 520 series 240 GB model(Released in February 2012)
1GB Unit Price: 99.88 yen
Drop rate: 40.9%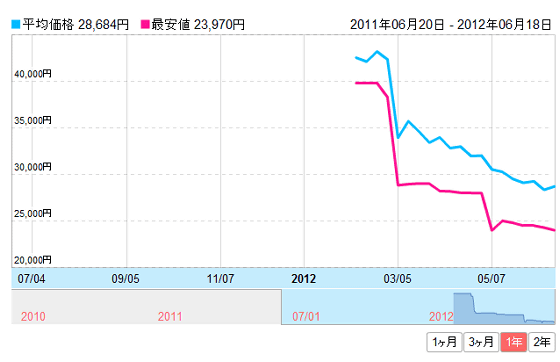 520 series 480 GB model(Released in February 2012)
1GB Unit Price: 132.83 yen
Price down rate: 20.1%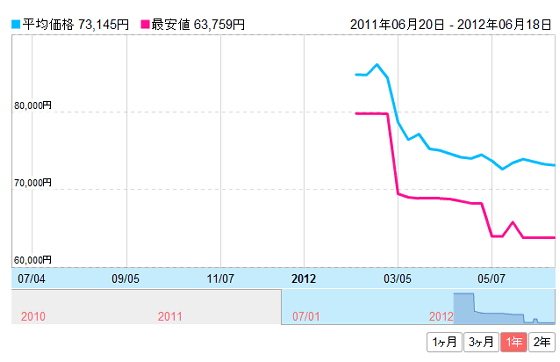 330 series 60 GB model(Released in April 2012)
1GB Unit Price: 97.83 yen
Drop rate: 26.3%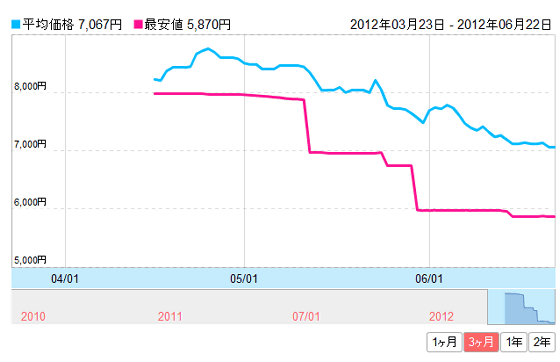 330 series 120 GB model(Released in April 2012)
1GB Unit Price: 81.42 yen
Drop rate: 24.3%



330 series 180GB model(Released in April 2012)
1GB Unit Price: 86 yen
Drop rate: 23.0%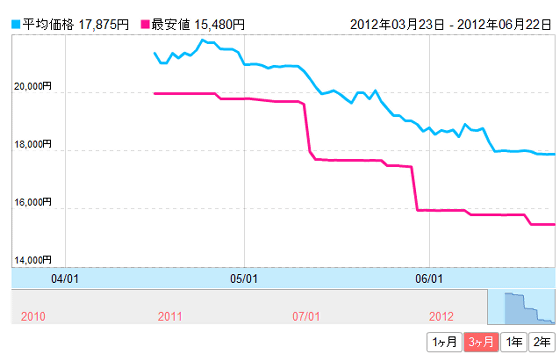 ◆ OCZ
Vertex 4 series 128 GB model(Released in April 2012)
1GB Unit Price: 93.52 yen
Price down rate: 25.7%



Vertex 4 series 256 GB model(Released in April 2012)
1GB Unit Price: 93.65 yen
Drop rate: 27.3%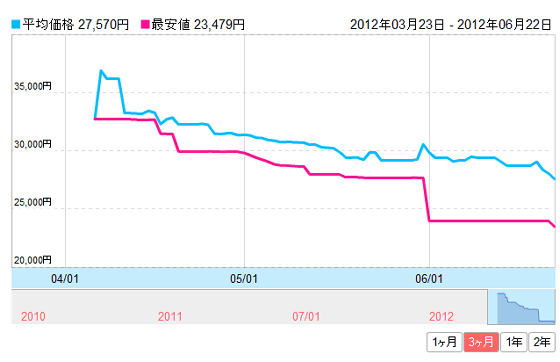 Vertex 4 series 512 GB model(Released in April 2012)
1GB Unit Price: 107.38 yen
Drop rate: 17.4%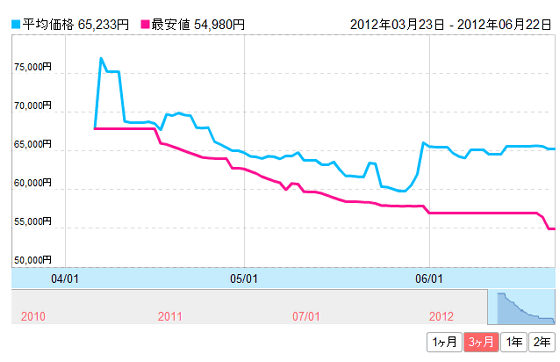 Octane SATA 2 series 128 GB model(Released in December 2011)
1GB unit price: 60.81 yen
Price down rate: 38.2%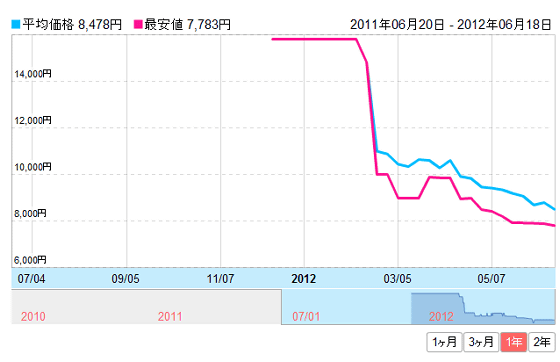 Octane SATA 2 series 256 GB model(Released in December 2011)
1GB Unit Price: 92.16 yen
Price down rate: 28.1% (reference value)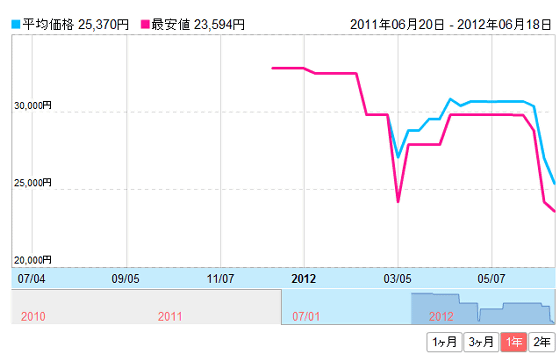 Octane SATA 2 series 512 GB model(Released in December 2011)
1GB unit price: 107.42 yen
Price down rate: 12.4% (reference value)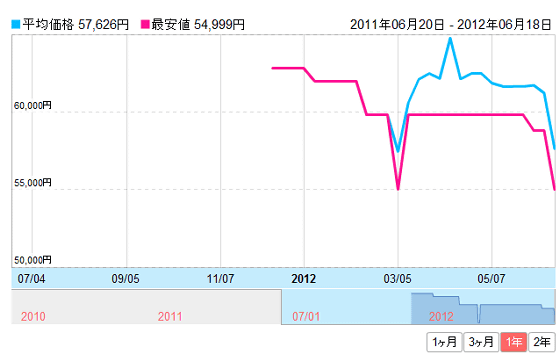 Petrol series 128GB model(Released in December 2011)
1GB Unit Price: 54.53 yen
Price down rate: 51.8%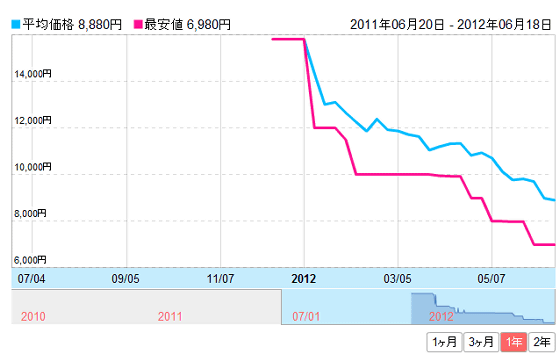 Petrol series 256 GB model(Released in December 2011)
1GB Unit Price: 70.23 yen
Price down rate: 31.2%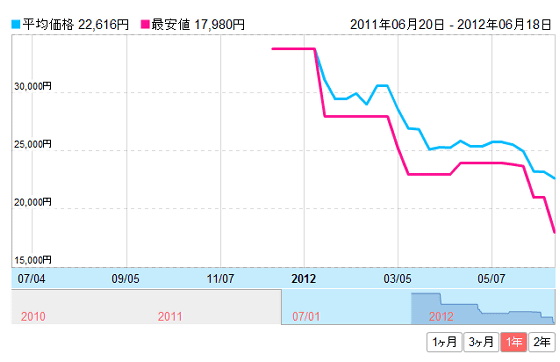 Petrol series 512 GB model(Released in December 2011)
1GB Unit Price: 107.36 yen
Price down rate: 15.2% (reference value)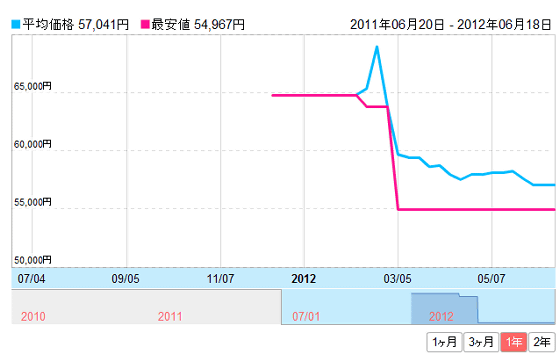 ◆ Corsair
CSSD - F 120 GB 3 (120 GB)(Released in May 2011)
1GB Unit Price: 78.75 yen
Drop rate: 59.6%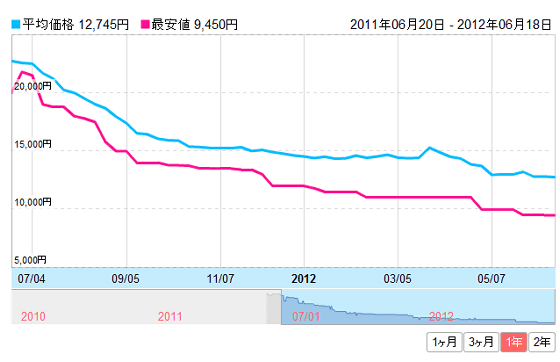 CSSD-F 240 GB 3 (240 GB)(Released in May 2011)
1GB Unit Price: 70.00 yen
Drop rate: 70.9%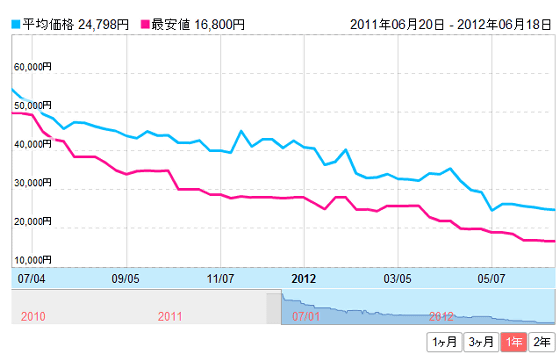 There were some items that were rising due to out of stock as we looked closely, but prices generally declined gradually. As for the unit price, as expected, as in the investigation by Gasior, it could not be said that "a model that cuts about 1 dollar (about 80 yen) is one after another", but it is also true that there was a model entering the 50 yen range.

This is a 1 GB unit price comparison of SSD by Gasior's examination. If the cheapest model among the survey targets, 1 GB is 82 cents (about 66 yen).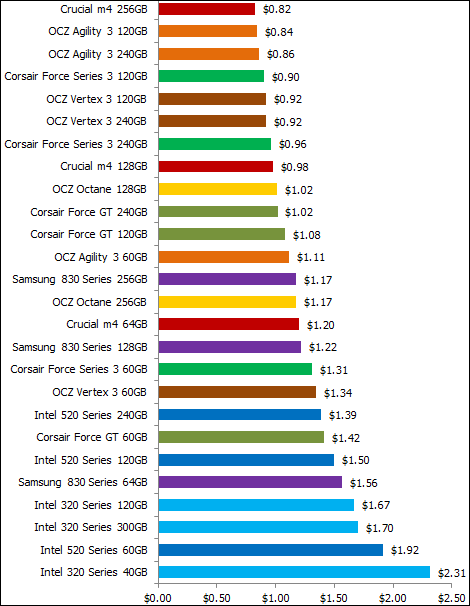 Although it is expensive to compare if the cheap model of HDD is 1 GB unit is less than 10 yen, if the HDD price does not go down in the future, if the SSD price keeps going down, on the other hand, you choose the HDD no more The reason may be gone.