Does Intel provide free wireless LAN service for Ultrabook and tablets?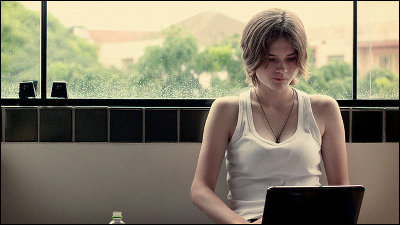 ByJerry Bunkers

It is a feeling that Intel which is not a communication carrier is saying what, but it will automate the login to the public wireless LANDevicescapeIn cooperation with,UltrabookIt seems to make it possible to automatically connect to 8 million free hotspots and access points with tablet or tablet.

Intel to offer 'free' Wi-Fi in its ultrabooks, tablets - Mobile Technology News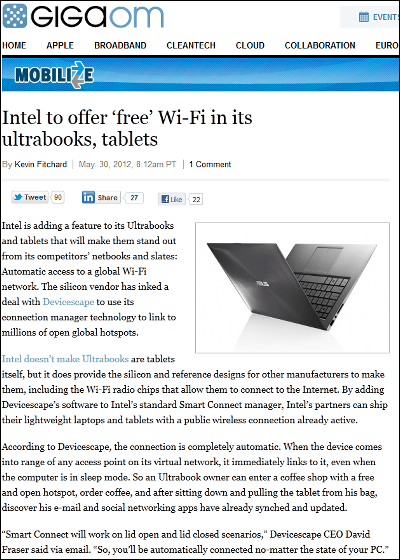 In order to differentiate it from competing models of other companies, Intel installed a Wi - Fi chip in an Intel processor - equipped Ultrabook or tablet and used Devicescape 's software as a standard smart connect manager. As a result, if you have a terminal inside the access point's connection area, even if the computer is in sleep mode, the net connection will be done automatically.

For example, if a person with Ultrabook enters a coffee shop with a public wireless LAN spot, when ordering coffee and taking out the Ultrabook from the bag with the seat, since the connection to the net has already been completed, mail The social network application has finished synchronizing the data, and so on.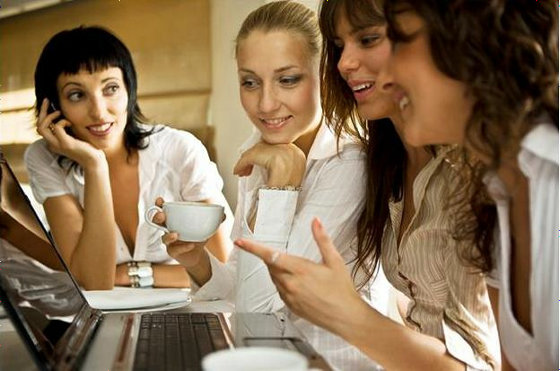 ByJerry Bunkers

According to Devicescape's CEO Debit / Frazer, Smart Connect can be used whether the laptop's cover is closed or opened, whether the PC's state is active or in sleep mode, automatic It is said to be connected in a similar way.

Devicescape builds virtual networks through crowdsourcing and millions of devices gather information on millions of public access points. There are millions of access points, and it is not owned by Devicescape and it is not managed, so we can not guarantee its quality, but from the data you can see the communication speed of each access point Since it checks the reliability etc., it seems that you can pick out which access point is best.

Today, there are public hotspots, about 100 million private access points that are open to the world, 8 million are built into Devicescape 's virtual network.

Comment on the fee structure of this service is not announced from Intel, but it is anticipated that it is free in Gigaom. This comes from customers who have been able to log in to these access points manually for free after Intel licensed Connect Manager from Devicescape.

From now on, if you purchase an Ultrabook or Intel-designated tablet, it may be a big taste that the benefits of this automatic connection come along.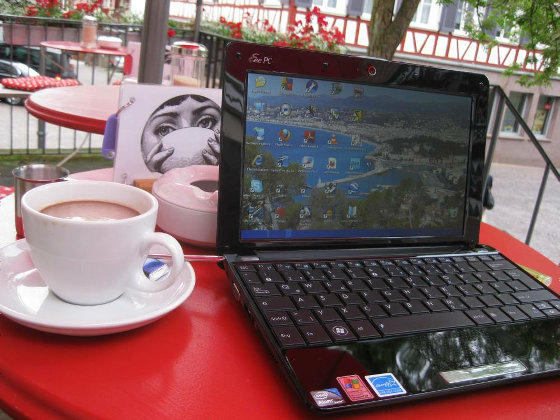 ByWanderlinse
in Note, Posted by logc_nt