We tried using a new service "MEDIAS for BIGLOBE" with a waterproof smartphone + docomo line and a tethering OK at 2960 yen per month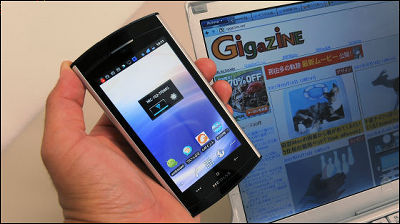 Waterproof smartphone dedicated to data communication and 3G line with maximum downward transmission of NTT docomo from June 1 to 15 Mbps / 5.7 Mbps upstreamMEDIAS NEC-102"MEDIAS for BIGLOBE" service will be started. Up to 5 tethering is possible for free.

There are two monthly plans, "Daytime Plan" of 2960 yen available from 2:00 am to 20:00 am and "Standard Plan" of 3960 yen available for 24 hours, both of which are exclusive for data communication Because you can not make voice calls with Skype, you need Skype etc. to call.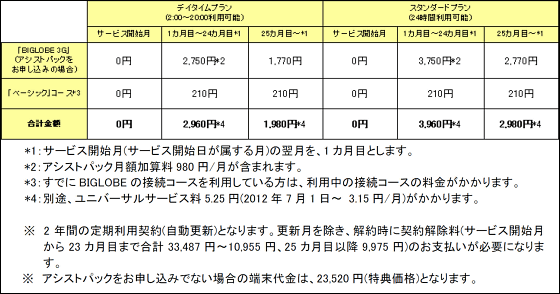 A similar service for students "Tadasuma"The monthly data communication fee is 2980 yen, so the Big Lobe's" day time plan "announced this time is only 20 yen cheaper, and the contract period is tied up for 3 years for Tadaisma and 2 years for Big Lobe, and Big Lobe Since advertisement is not displayed unlike Tadasuma, "If you use a PC at home without using a smartphone from 20:00 to 2:00" or "If you are communicating using wireless LAN" this time Big Lobe's " Day time plan "is sufficient.

◆ Rate plan

In addition, as initial fee, separate purchase fee is 3150 yen but purchase fee of the terminal is free. The terminal to be provided is "docomo with series MEDIAS WP N-06C"MEDIAS NEC - 102" with almost the same specifications, it is a model with waterproof, one - seg, infrared communication etc in the body of the thinnest part 7.9 mm. In addition, services such as "d menu" and "talking to concier" that are standard in NTT DoCoMo's terminal can not be used, but instead Big Lobe's "tippuru" applications are preinstalled.

◆ Terminal photo review

The size is vertical 128 × width 64 mm, equipped with 4 inch (854 × 480 dot) display.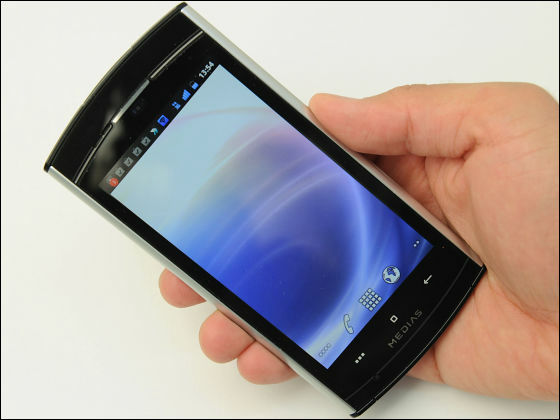 The back is like this.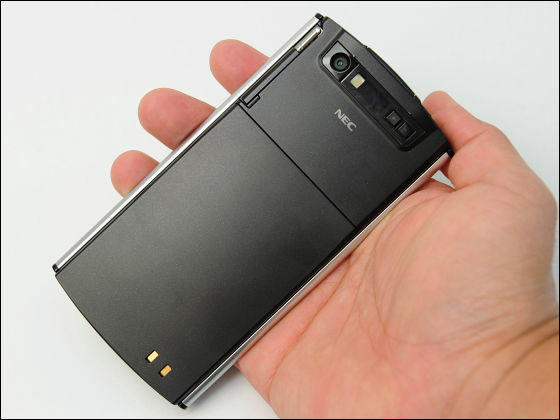 There is a strap hole under the terminal.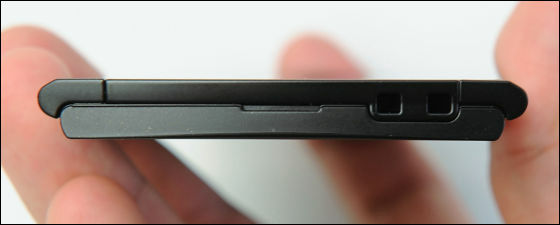 On the top is equipped with a power button and a micro USB terminal.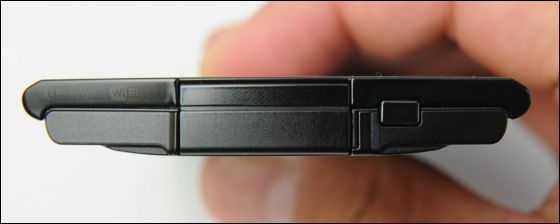 When opening the lid, you can see that waterproof packing is attached.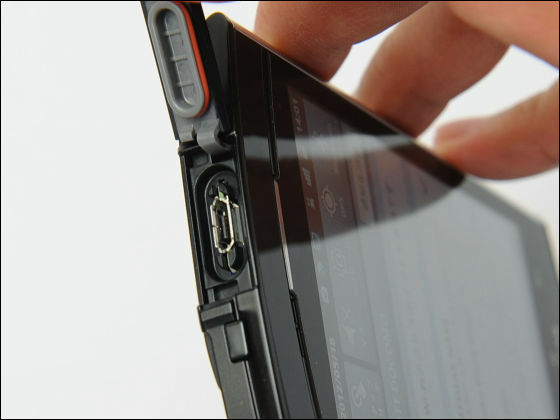 There is nothing on the left side.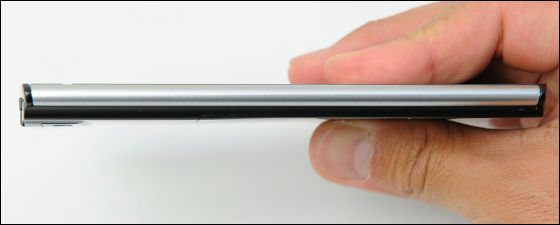 There is only an antenna for 1 Seg on the right side.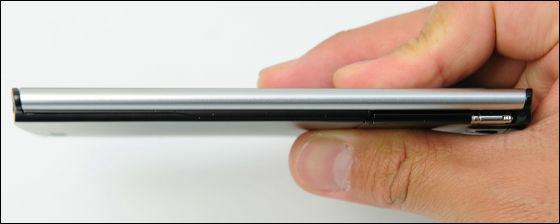 With an adult male's hand it feels like this. It is slightly unstable because it is thin, but it gains level if you get used to it.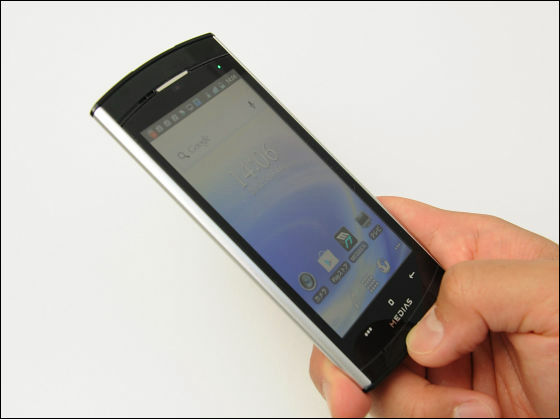 Compared to "iPhone 4S" it is one size larger.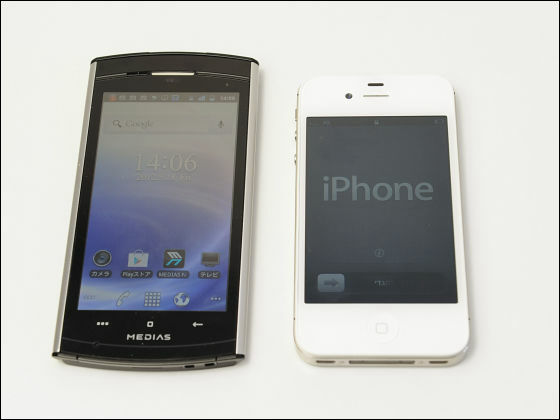 With waterproof function, it is safe to put on water. It is safe also when using it in the rain or in the vicinity of a water field.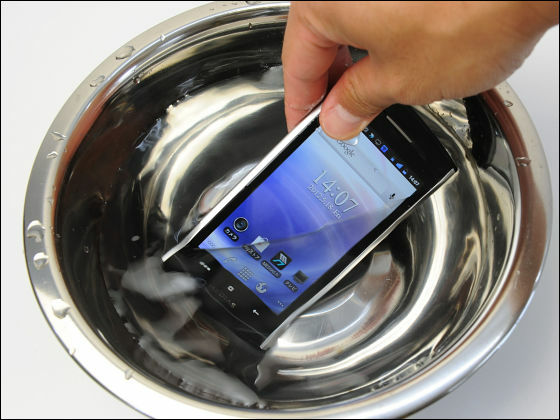 Please check the movie which I tried to test whether it moves properly after actually putting it in water.

Submersion test of 'MEDIAS for BIGLOBE' with NTT docomo line available for 2960 yen / month - YouTube


The measured weight is about 108 grams.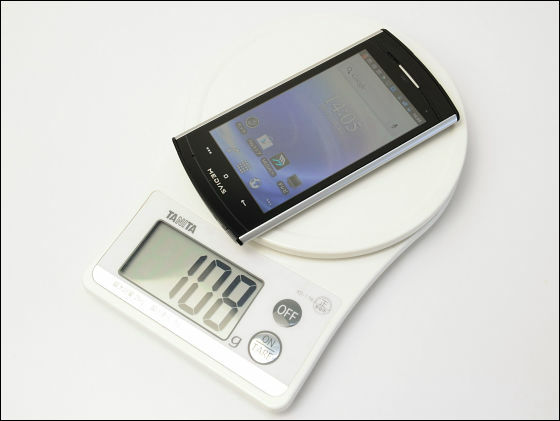 Menu to operate with touch, Home, Back button is on the bottom of the terminal.



On the back of the terminal is equipped with a 5.1 million pixel flash camera. Since the volume button is also located in this place, even when you are using a call application etc., it is easy to operate even when you are hitting your ears.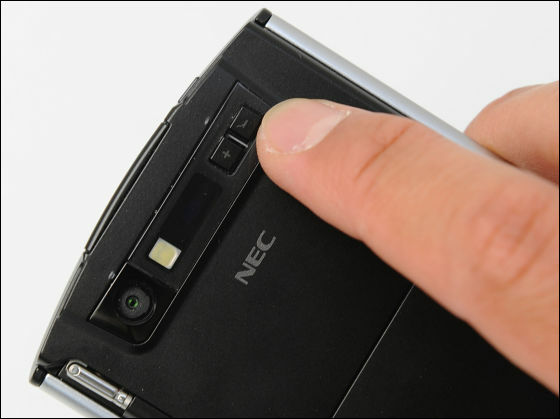 I tried launching the standard camera application. The starting speed is nominally about 0.8 seconds, the perceived speed is sufficiently fast enough to use with crispness and comfortable.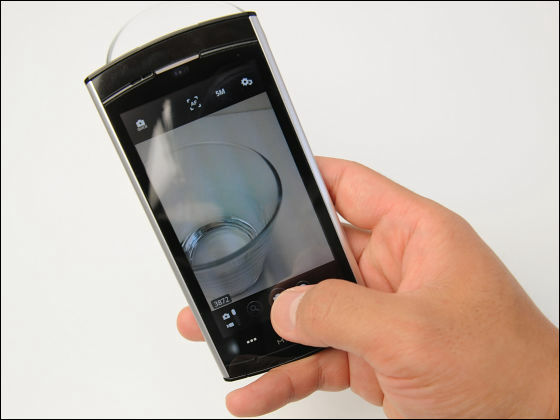 The home screen is as follows.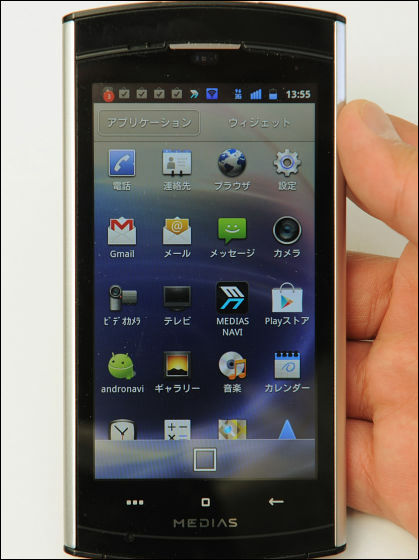 Tap to "andronaviThe application that displays the page of "Pre-installed" is pre-installed.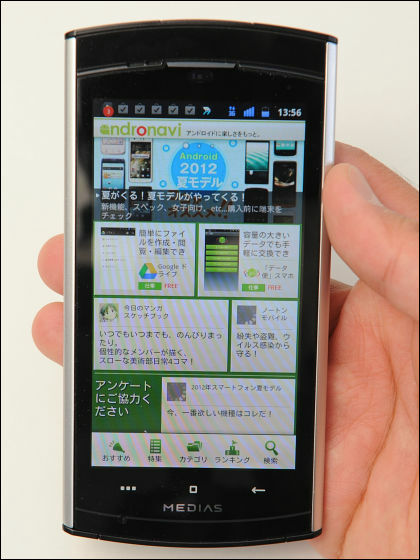 Twitter client's "twipple"Is also included.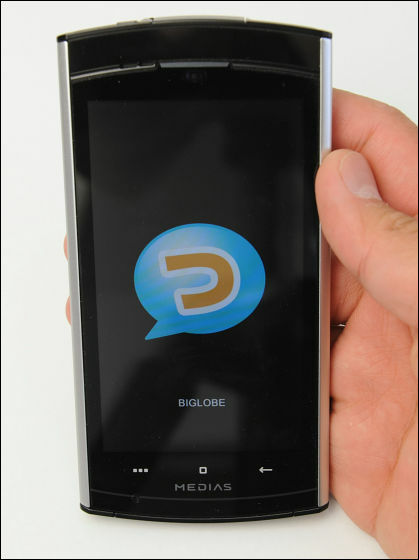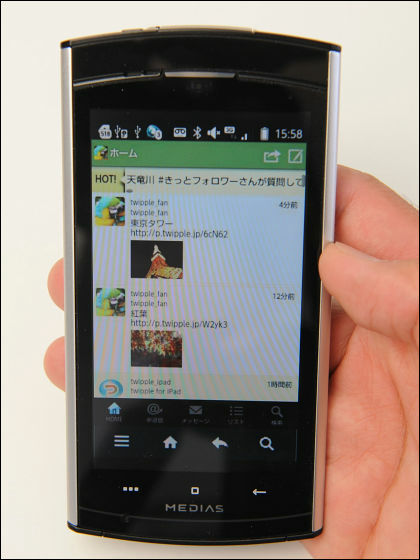 The software keyboard is as follows.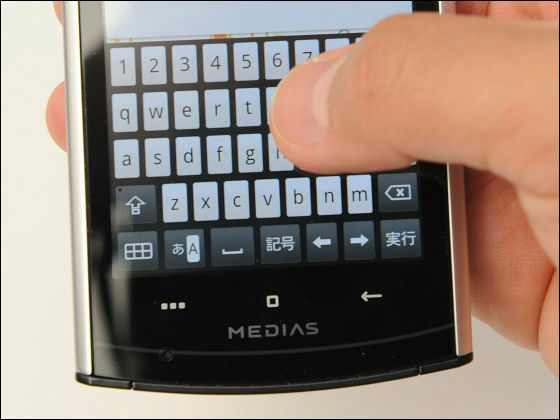 I tried to display the site of GIGAZINE.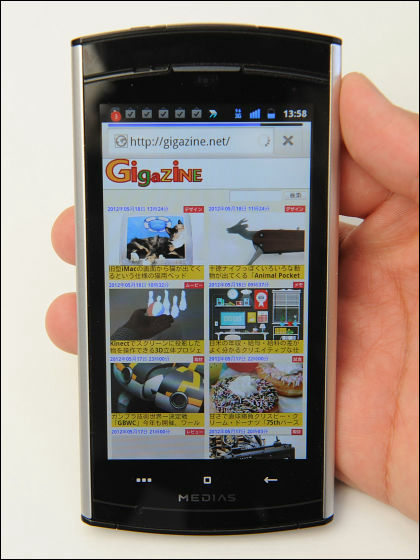 When it is sideways it looks like this.



Since it is not compatible with voice calling, if you make a call using the standard phone application, it will be displayed as out of range.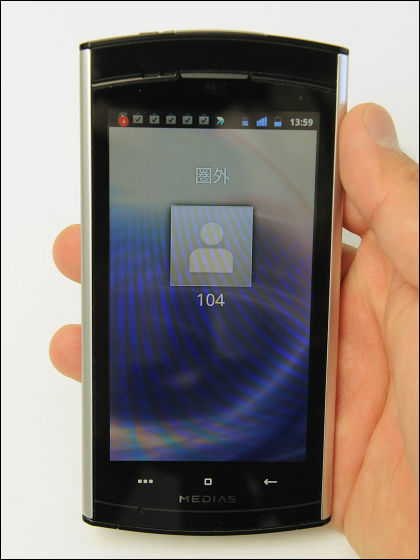 The firmware version is 2.3.3, the kernel version is 2.6.35.7.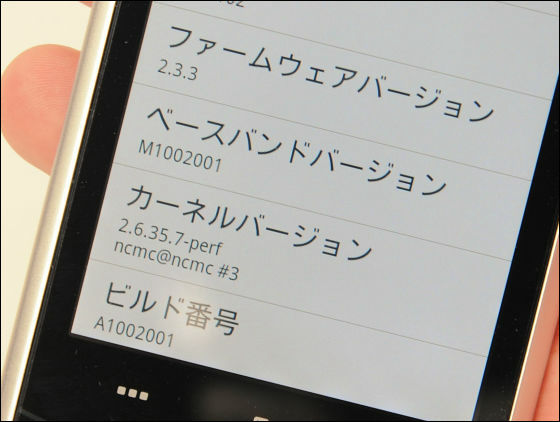 Also supports watching 1 Seg.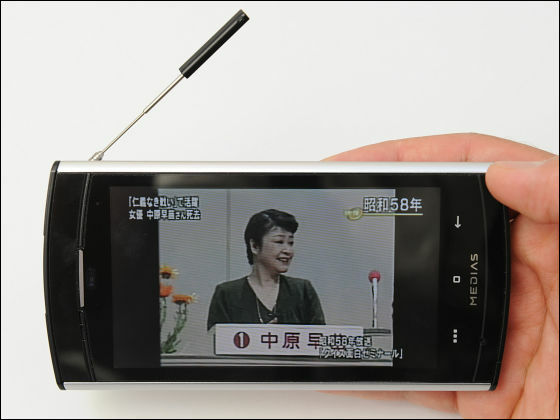 Just by tapping the Wi-Fi access point icon, you can tether up to 5 PCs and game machines etc. by tethering.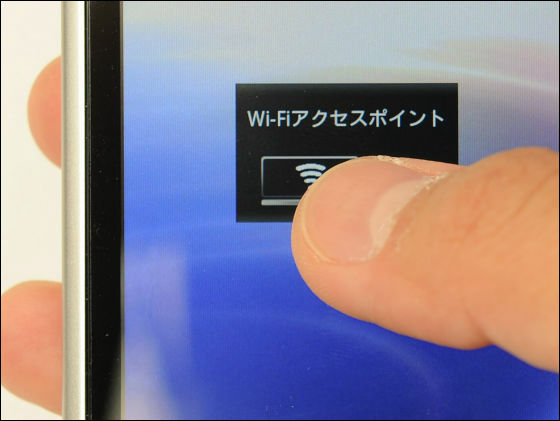 Since it is a wireless connection, it is OK just by placing it near the PC etc.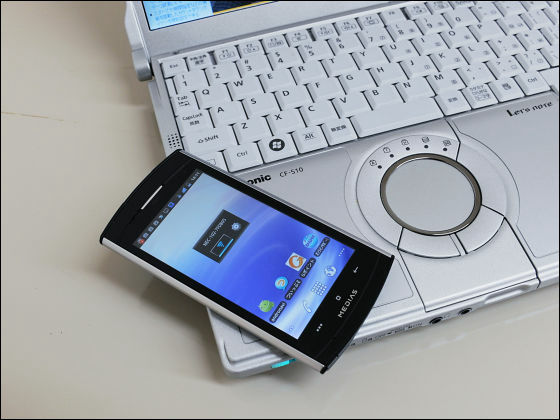 When you start upSSIDBecause it is displayed ......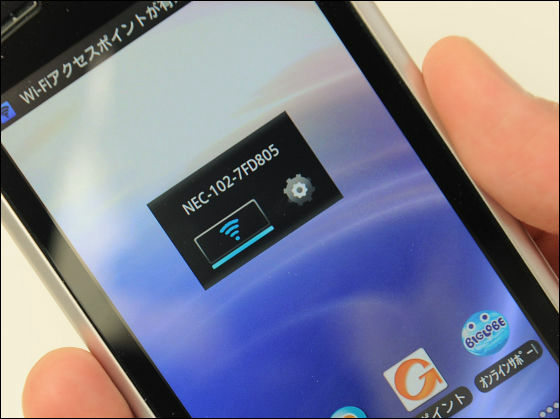 Choose the same one from the PC side OK.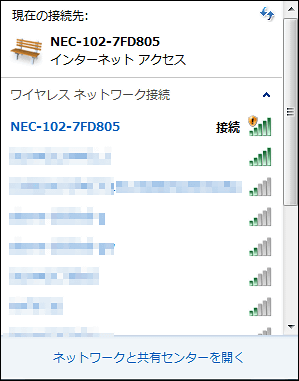 As a reference value to the last, in the editorial departmentSpeed ​​test of price .comThe results measured using 0.4 Mbps for both uplink and downlink.




For connection,WEPYou can also set passwords by etc.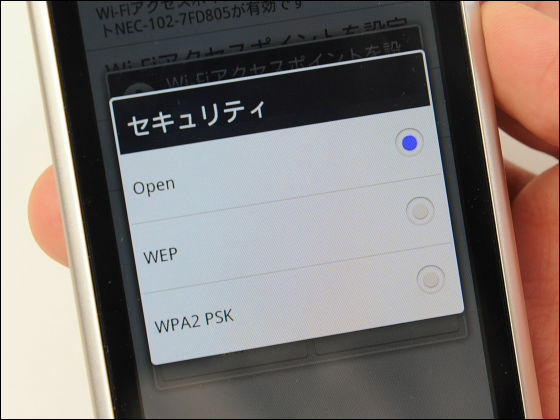 That's why it is recommended service for people who want "I want to use cheaply smartphone", "I want a model that can use DoCoMo line and also support tethering".

MEDIAS for BIGLOBE: Big love if you are a provider