The Akihabara PC shop "Cleverly" goes bankrupt, the debt is about 322 million yen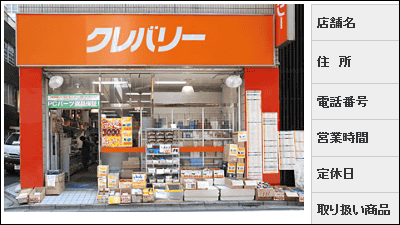 In 2010We delivered unhappiness to the user in a "recession box" that is not a lucky bagPC shop in Akihabara "Cleverly"Went bankrupt. The shutter is down at Akihabara store, and the official website also stops ordering.

Cleverly: BTO personal computer, PC parts mail order 【Akihabara shop】
http://www.clevery.co.jp/

This is the official website, "I'm sorry. Currently all ordering business is suspended."The message is.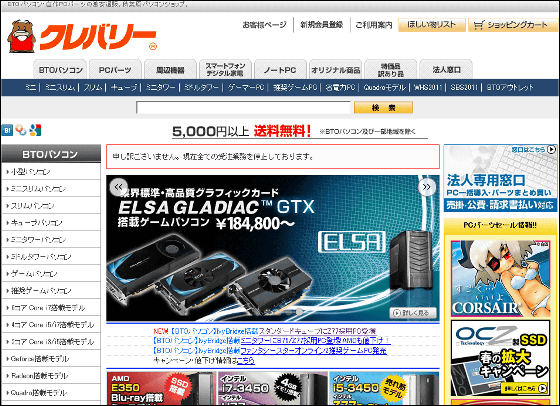 Although the store is in Akihabara, it is said that the shutter is now descending and it is not operating.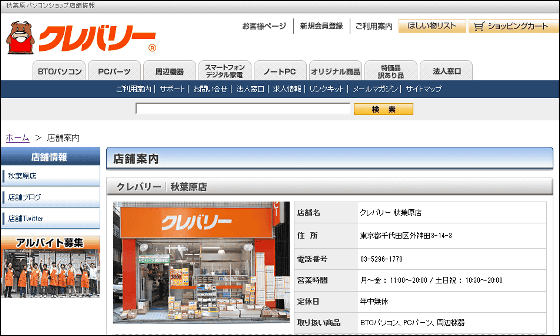 I actually went to see it.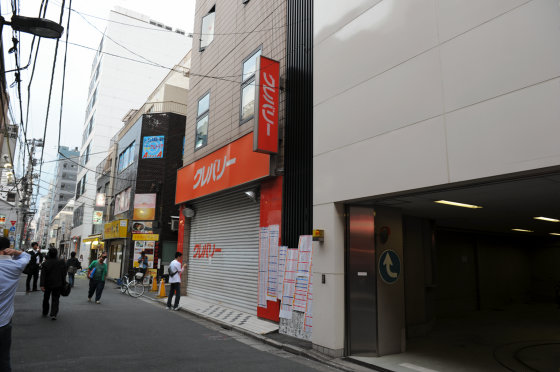 People stopped occasionally in front of the store, taking out cell phones and digital cameras and taking pictures.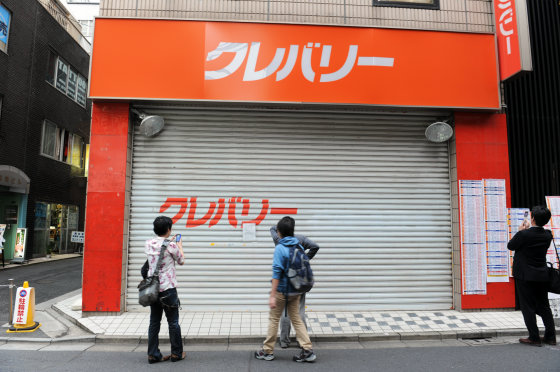 Notifications stuck on the shutter.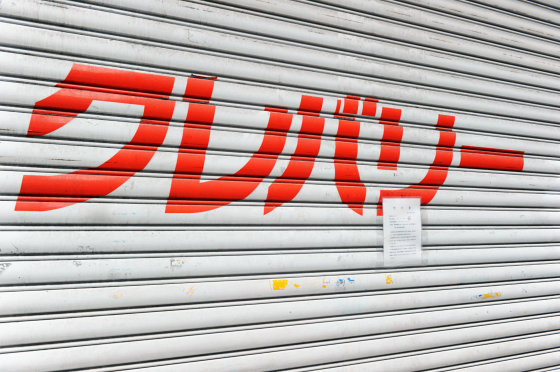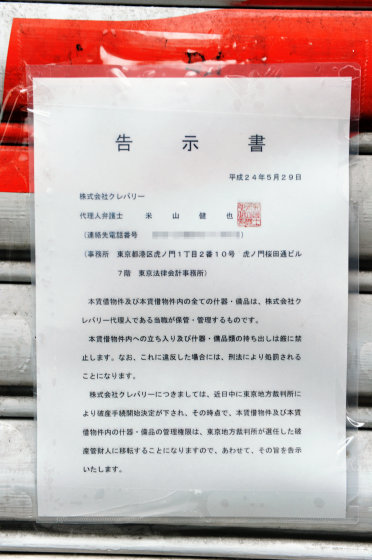 On the second floor there was a light in one window and the other window was like paper and was blocked from the inside.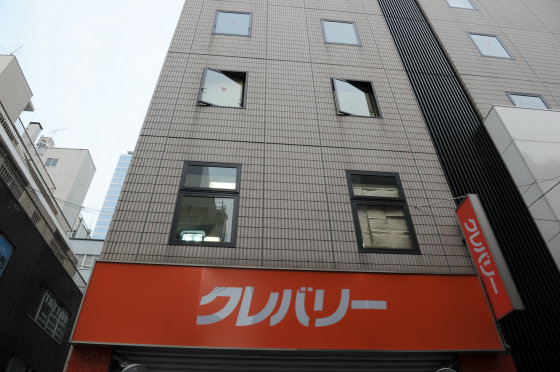 This is the second radio wave building that contains the Clevelly head office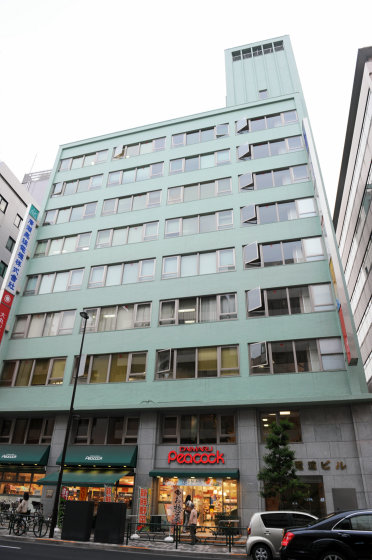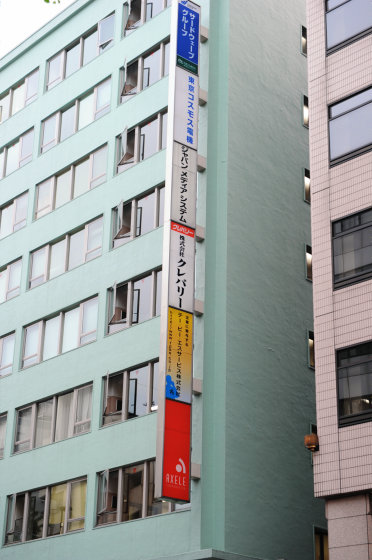 It seems that it is on the 7th floor ... ...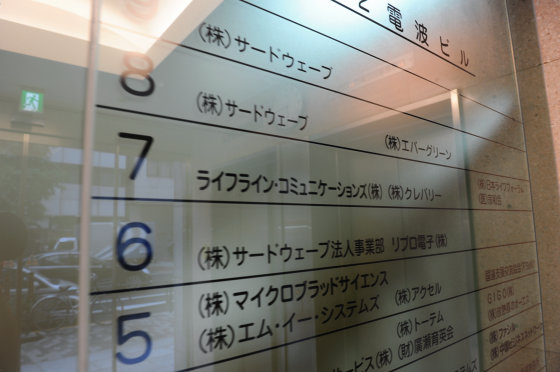 As well as the store, the notice is stuck.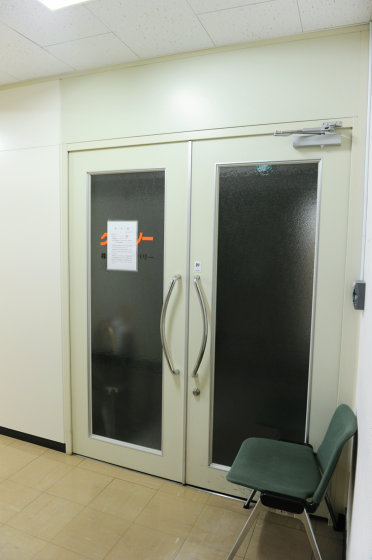 Bankruptcy bulletins are posted on Teikoku Databank.

PC related equipment retailer Akihabara Co., Ltd. Cleverly self-insolvency application liability 322 million yen large bankruptcy bulletin | Teikoku Databank [TDB]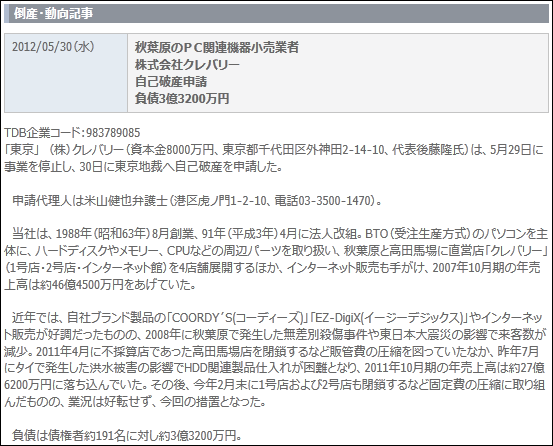 According to this, Creelie founded in 1988. We expanded to 4 retail stores and online sales at Akihabara and Takadanobaba, and our own brands such as "COORDY'S (CORDIES)" and "EZ-DigiX (Easy Digix)" also performed well, and the annual sales for the year ended October 2007 was about 46 It was 45 million yen. However, it occurred in June 2008Akihabara indiscriminate killing caseAnd the number of visitors decreased due to the 2011 East Japan great earthquake. We have squeezed selling and administrative expenses by closing Takadanobaba branch which was an unprofitable store, but since July 2011HDD factory was damaged by Thai floodIt makes purchasing of related products difficult. In February 2012 I shut down the first store in Akihabara, the second shop and compacted the fixed cost, but the business condition did not turn around and my bankruptcy was reached.

Speaking of Crelery, it is known for selling 'Unhappy Box' packed with delicate products at the beginning of the year, and especially the New Year of 2010 raised the degree of unhappinessYou can lower the shop rating of the price .com significantly by buying the anger of the user who sold the "recession box"There was also such thing.
in Note, Posted by logc_nt