"Hand Bikes" Running at over 30 km / h using only hand power Actual photo review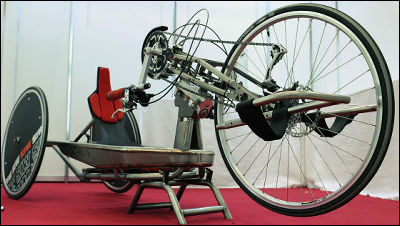 Rubbing bicycle with just the hand force made of titanium frame "Hand cycle"But"Exhibition of people and automobile technologySo I was photographing the real car with movies and pictures.

I am making Shizuoka's "Hiba Iron WorksCompany.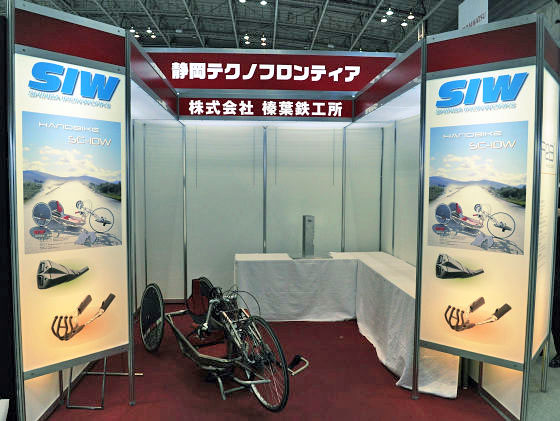 "SC-IOW"The model named. The frame is made of titanium, the grip width is about 42 cm, the crank length is 175 mm.



All parts such as chain, gear, brake, etc. are provided on the front wheel side.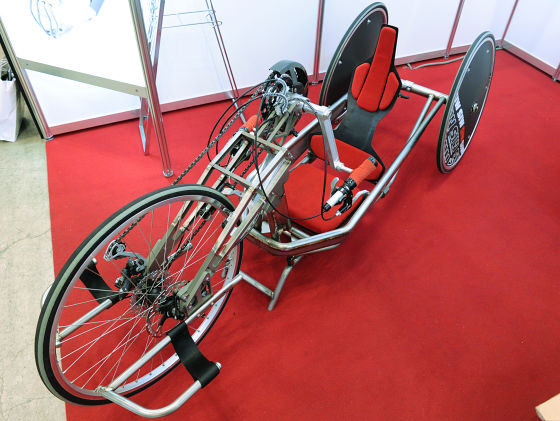 Because you do not use it for driving only by keeping the leg stretched forward, even people using the wheelchair usually can ride. Also, even if a healthy person takes this posture, the center of gravity is lower than the general bicycle and stable running becomes possible.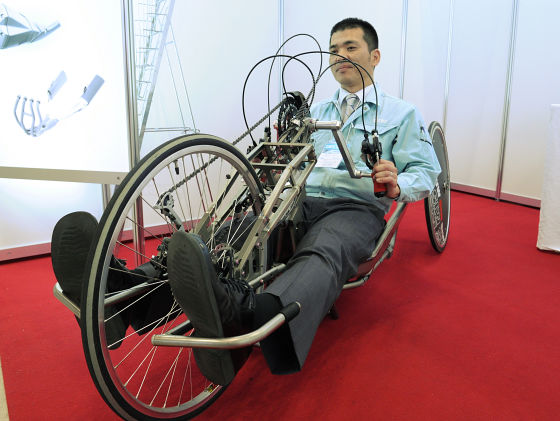 Advance by moving the hand holding the handle "Guruguru". If I train, I can run at over 30 km / h.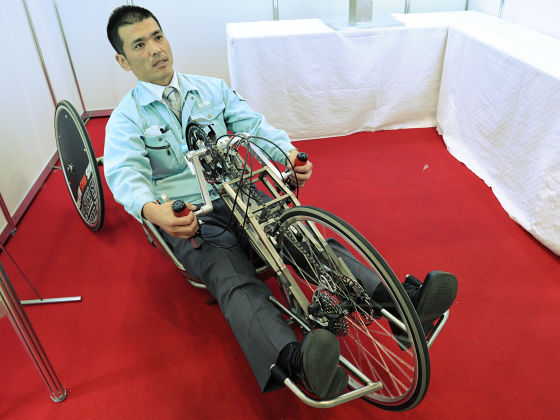 Please check in the movie below to see how it actually goes.

Hanba ironworks' handbikes that can travel at speeds of over 30 km per hour only by hand force - YouTube


Looking from the front like this.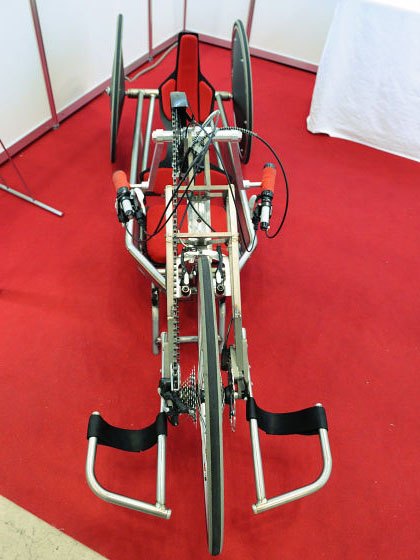 The handle has a lever and a brake for operating the gear.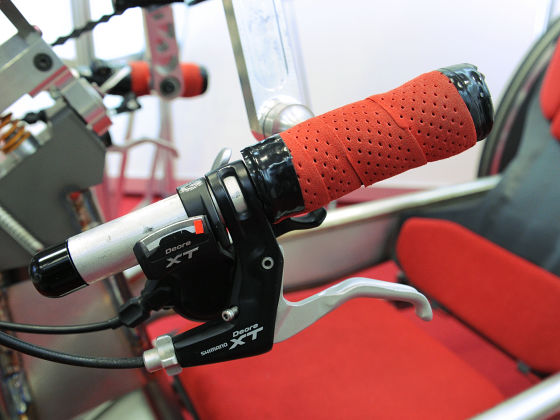 Equipped with tires and gears in a way that turned the bicycle upside down and back and forth.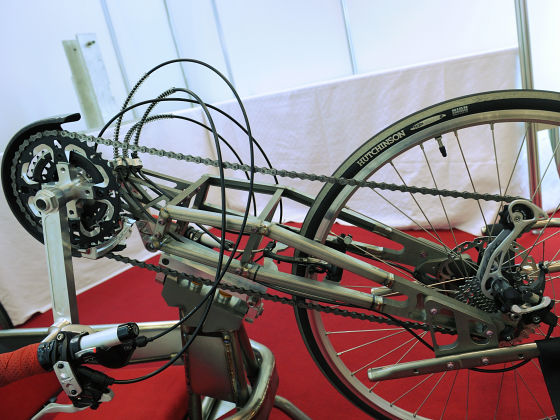 Equipped with disc brake.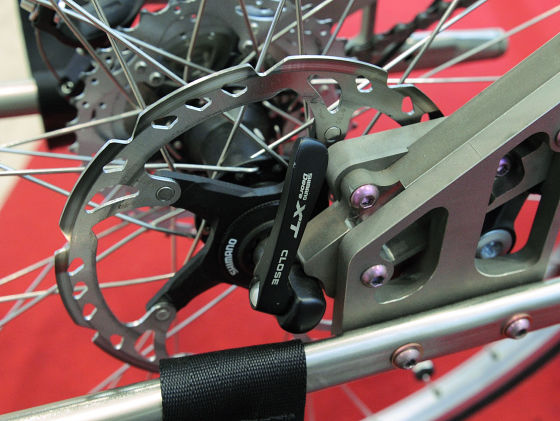 The gear is Shimano made, and it is 27 × speed change of 9 × 3 steps.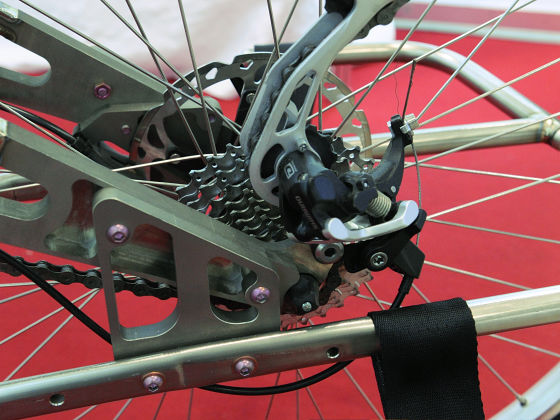 The seat looks something like this.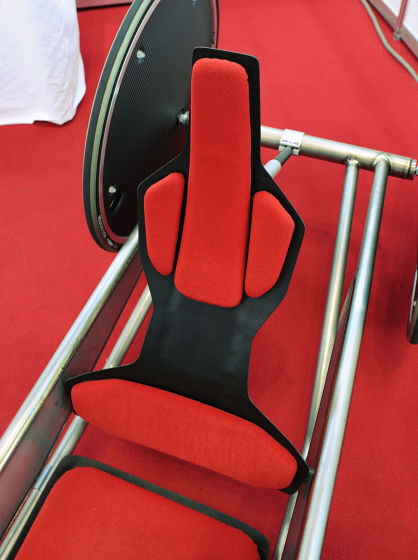 It is a sharp form like a ride that comes out in the SF from the front.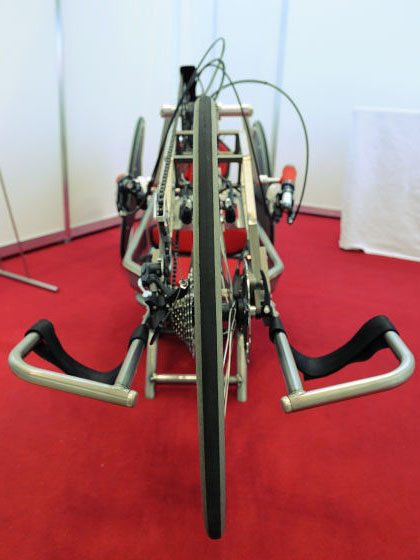 There are two rear wheels, so there is no need to balance the left and right.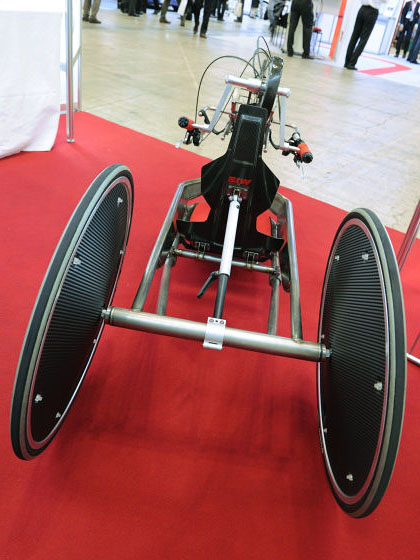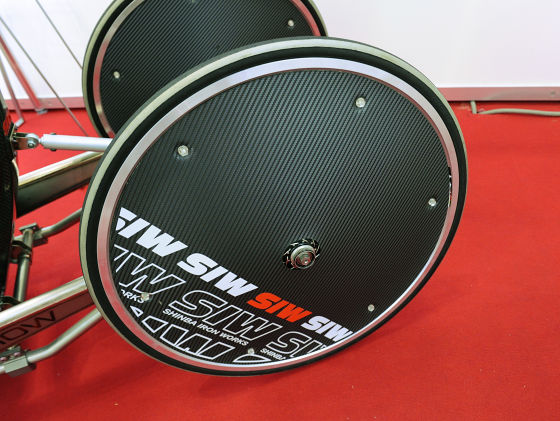 The product is a prototype, so it is said that the schedule of release is not decided, but usually people who use wheelchairs but who want a faster means of transportation or those who want somewhat different rides It is one of necessary checks.