"Coder's coffee" application where an excellent programmer can find and find an attractive startup founder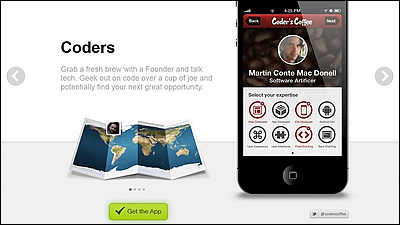 I call program code writer abbreviated abroad and call it coder, but the most important factor when starting up as startup is excellent coder,programmerExistence. But no matter how much you can write excellent code, it is not always possible to make business ideas and businesses, but even if you write code like anyone can write like subcontracting, it's fun to make the world say that you can I want to get involved with a project ...... App that makes such a dream come true "Coder's coffee"Is coming soon.

Coder's coffee
http://www.coderscoffee.com/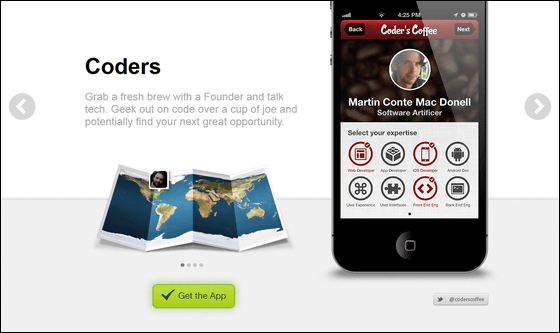 ※ The site has disappeared

First of all, I will register my skills and expertise with my face photograph in this way. As far as screen shots are concerned, you can choose from 8 types of "Web Developer", "App Developer", "iOS Developer", "Android Developer" "User Experience", "User Interface", "Front End Engineer", "Back End Engineer".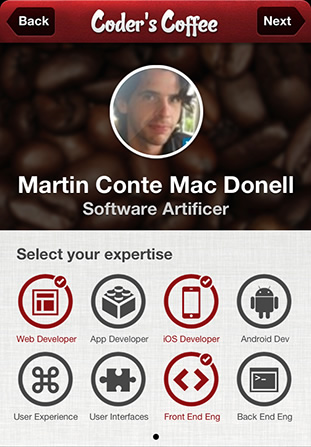 Enterprises that have just started up can also register in this way, telling excellent and talented programmers and coders about their appeal of start-ups and entrepreneurs and can show what they need now. For example, in the case of 500 px appearing in this example, we are looking for "web developer", "app developer", "front end engineer" and information such as who the founder is is displayed.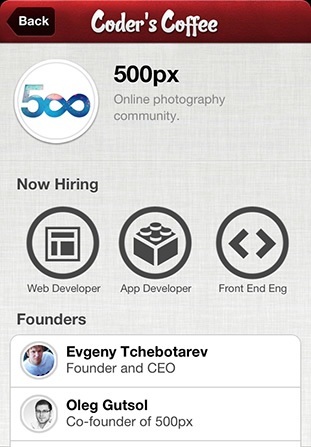 It is also possible to find the location of a start-up company near a programmer or coder, and if you are interested, you will have the opportunity to talk with founder of each start-up company freely with coffee. This is the origin of "Coder's coffee" (coda coffee) which is also the application name.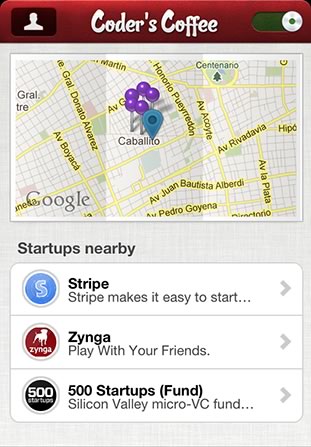 If you choose a startup you want to talk about drinking coffee together, you can tap once and talk with one another at the nearest Starbucks etc, and drink coffee together and feel free to talk.