I actually tried using the satellite phone "Iridium Extreme" in the mountains where 3G is out of the service area


Cell phone "Iridium Extreme" which can communicate and talk via artificial satellite above 780 kmIt can be used even in the case where a base station in the ground is destroyed due to a disaster or the like where it becomes out of the range in a general mobile phone. In addition, it seems to be one unit that becomes a friendly side of adventure and survival, such as providing GPS with drip-proof, dust-proof specification, so I tried the test in the mountain by borrowing actual machine from KDDI selling.

I chose the test site in the mountains around Atagoyama in Kyoto Prefecture. Even the area map of the major 3 carriers offering 3G lines for mobile phones is a place that is widely displayed outside the coverage area.

NTT Docomo - Area Map -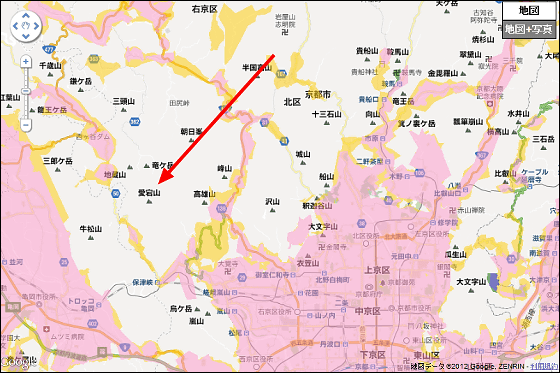 Area Map | Service Area | au by KDDI



Area Map (Kansai): Service Area | SoftBank Mobile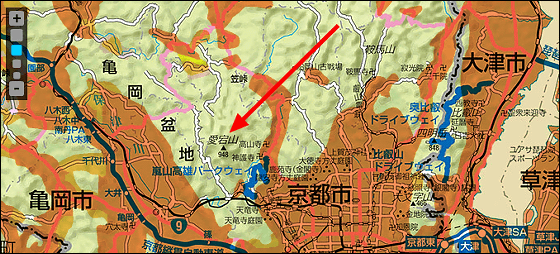 Nature rich place where the valley flows between the mountains.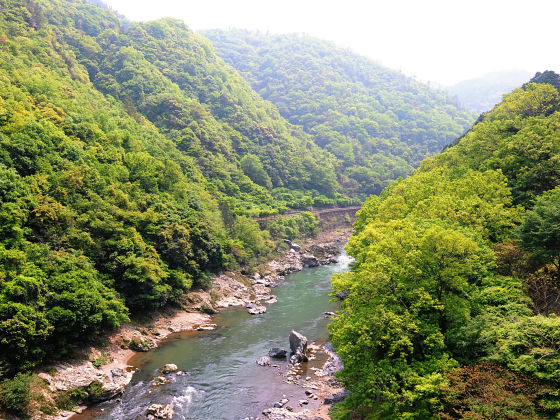 It is like this when entering the forest road with a little paved road.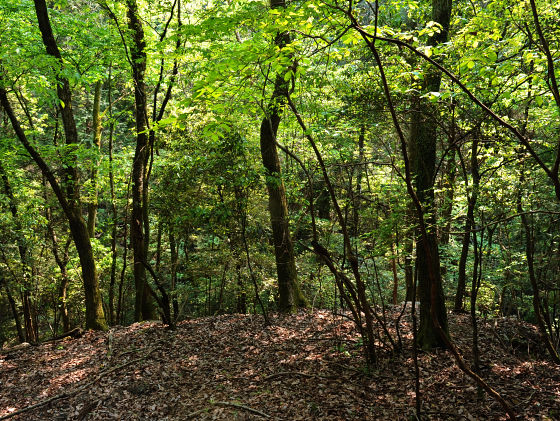 Although it is covered with trees, it seems to be no problem to access a satellite.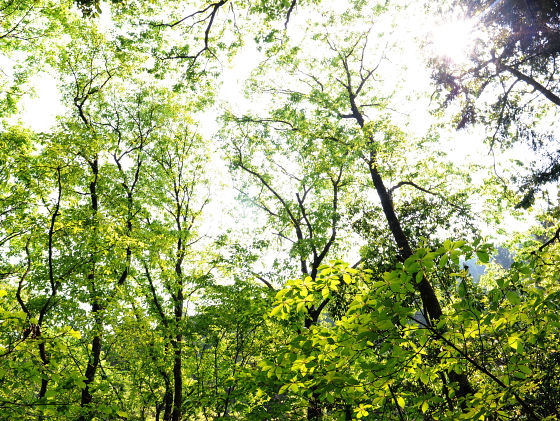 Docomo, SoftBank, au are all outside the service area.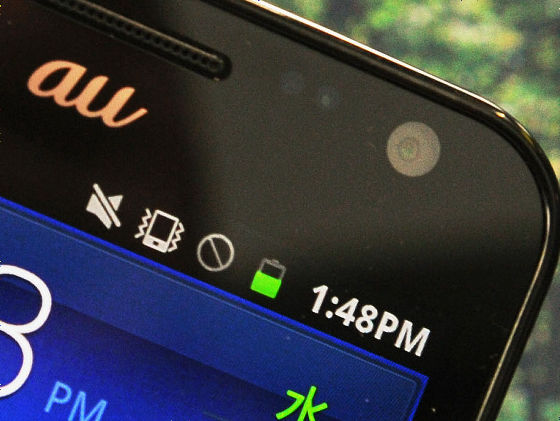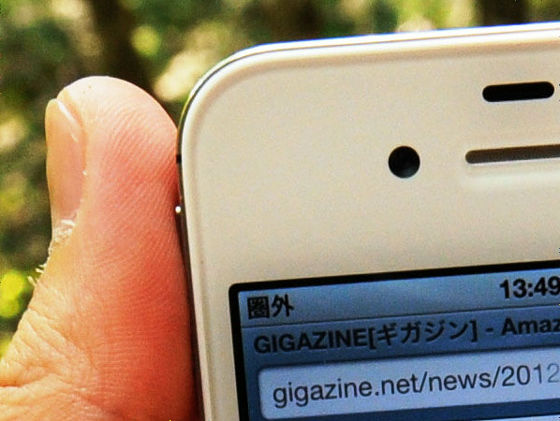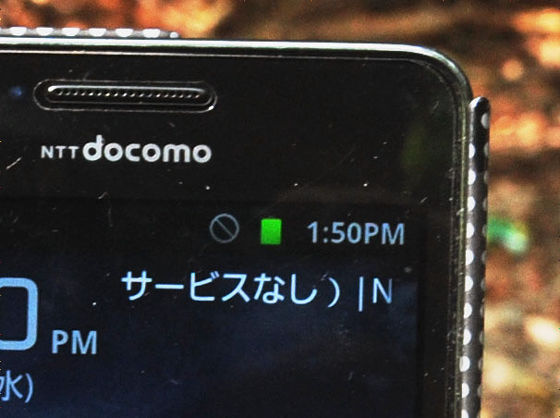 Here, let's actually start iridium phone. Please check the following movie from the time of turning on the power until connecting with the artificial satellite.

Launch scene of "Iridium Extreme" satellite phone - YouTube


Five marks indicating the radio field strength are standing.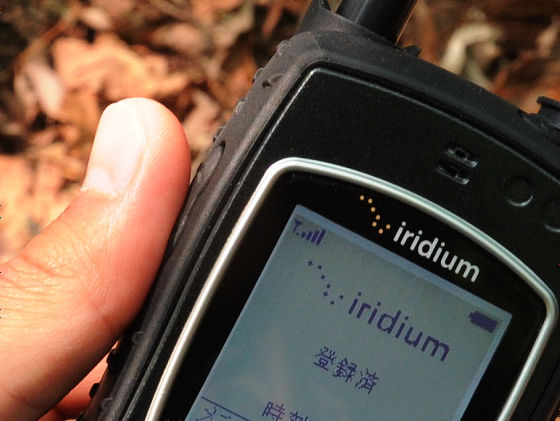 In addition, if the sky is not open such as the valley or the shadow of a huge building, an error is displayed as shown below and connection can not be made.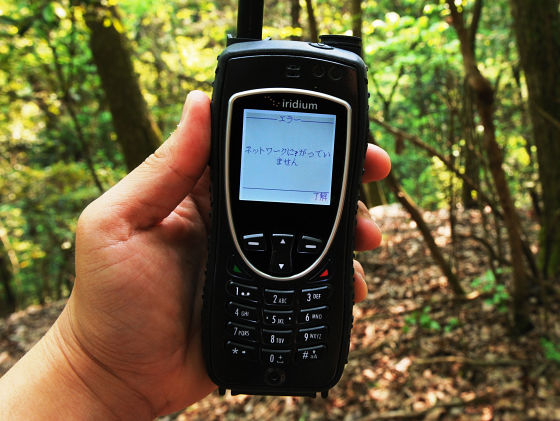 If you stand the antenna at a place with good view such as mountains and buildings, you can call and communicate at almost every place on the earth.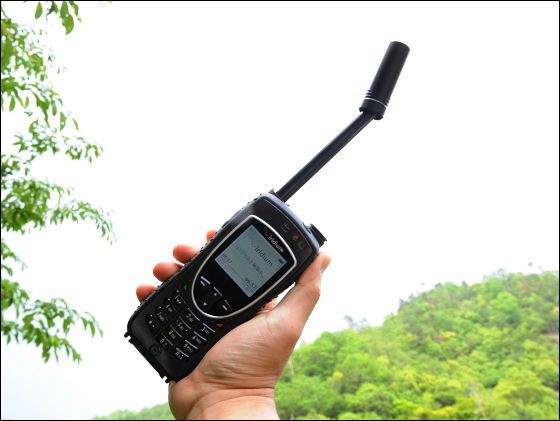 ◆ Call function

The way to use the phone function is the same as a general mobile phone, press the number and press the green button on the left side of the terminal OK. Since it is also handled as an international call here, it is necessary to enter the country code first.



In fact, you can hear the situation that you are talking in situations that "Sato is calling Suzuki with a satellite phone" situation below.

I tried calling with satellite phone "Iridium Extreme" - YouTube


◆ How to use SMS

Press the button on the left side of the terminal to activate the menu.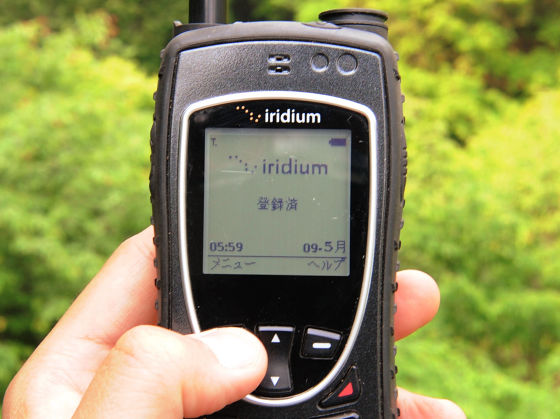 Select "Message".



Select "Create Message".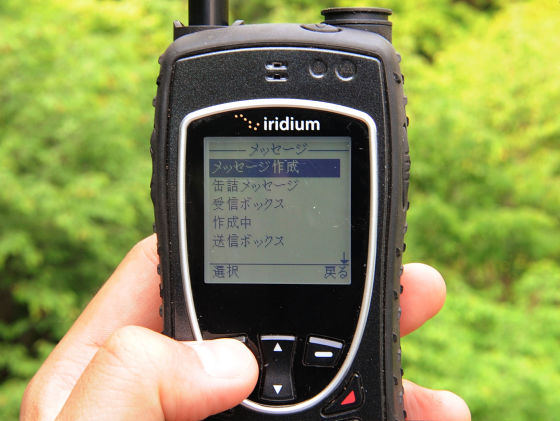 I will continue to enter the text. The use of Japanese is impossible.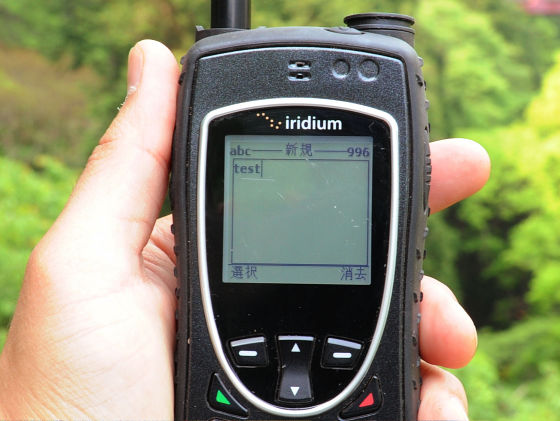 Press "Add" to enter the address.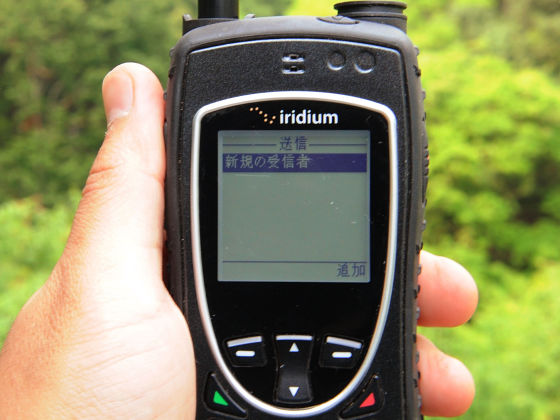 Following the country code used to make international calls, enter the telephone number of the other party. If there are no mistakes in the number, select "OK".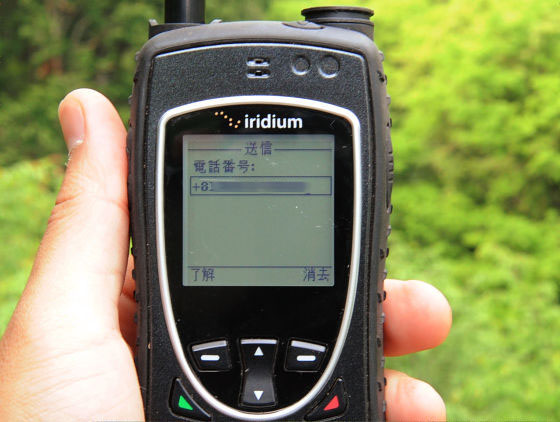 You can send a message to the other party by pressing "send".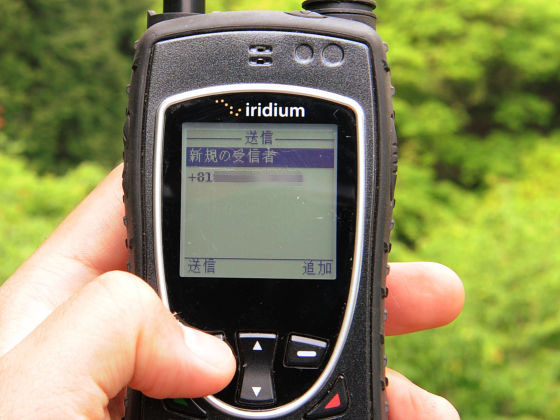 When I receive SMS on iPhone, it looks something like this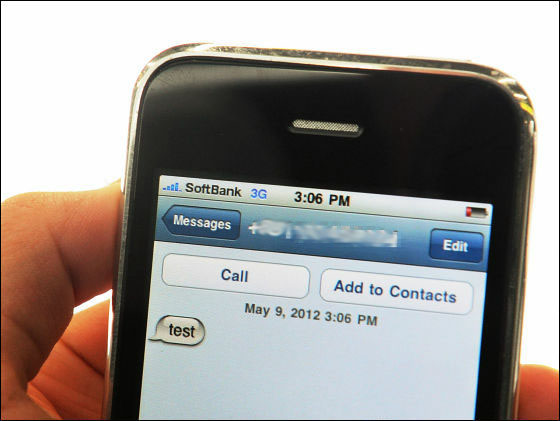 ◆ Check your whereabouts

You can see how you are acquiring the current position using GPS using the following movie.

I tried using GPS function of satellite phone "Iridium Extreme" - YouTube


Because it is dustproof use, it is hard to break even if it is covered with mud and dust.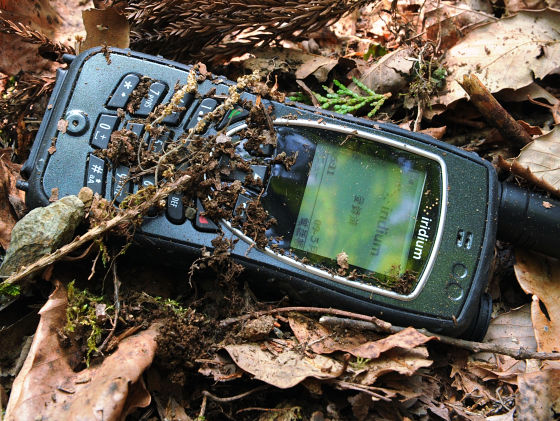 You can use it without problems if you pay dirt.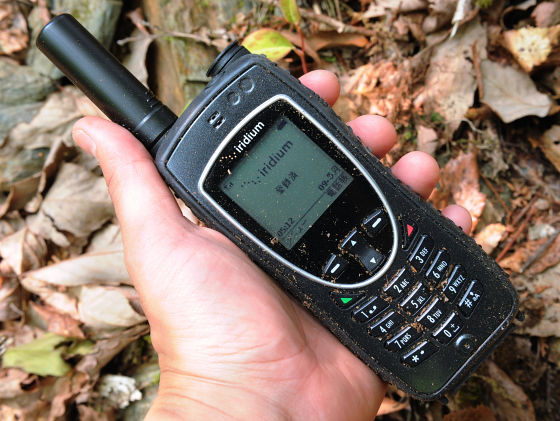 Although it is possible to create a dial-up modem and connect to the Internet, it seems to be difficult to use for web browsing because it is slow at 2.4 kbps.

Also, detailed photo reviews, specs, prices etc.Previous articleSince it is published in, please check it there.

Mobile phone "Iridium Extreme" mobile phone capable of communicating and calling from remote areas with a satellite as the base station over the 780 km base station review - GIGAZINE