From the survival after the collapse of the civilization to the do-it-yourself carpentry review, the most powerful multi tool "Lezermann Charge" reviewing useful tools for every occasion in the palm size


Speaking of a tool such as a knife, a driver, and a file, which is convenient when it is called when it is called IsaSwiss Army KnifeAlthough it is famous, products that should be said even as the strongest multi tool that enriched the tools such as pliers by making tough usage more than that is "Leatherman Charge TTiIt is (21,840 yen) ".

Will most of the tools needed by ordinary people be covered with just one? As it is full of fulfillment, the size has become a compact finish that is within the palm of your hand, so it's a product that seems to be useful widely from disaster to small items repair, so I decided to borrow the real thing and try touching it .

The package looks something like this.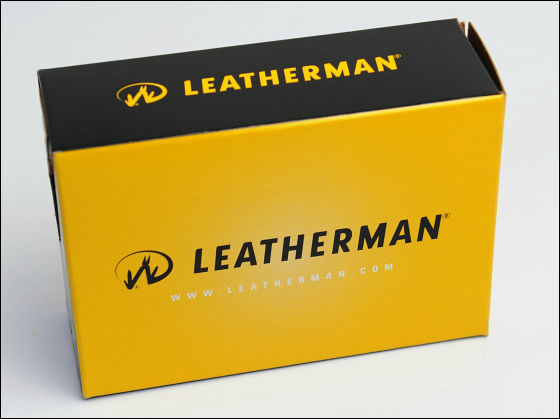 Product sold in Japan with yellow seal like belowFree repair for 25 yearsIt is safe because it can receive. Parallel import goods etc. are caution necessary because there are times when this seal is not available.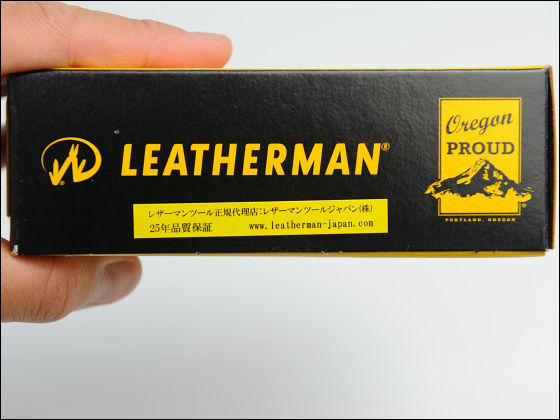 Contents are body and case, instruction manual.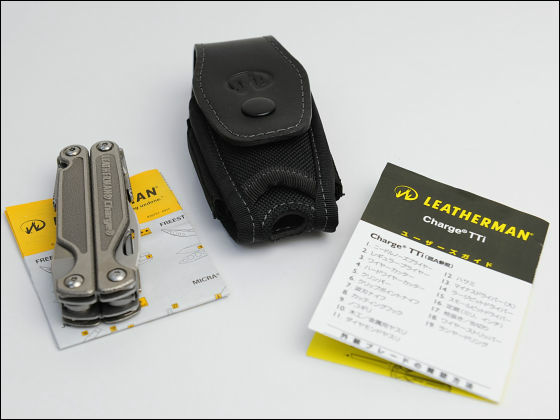 The main functions installed in "Leather Man Charge TTi" are as follows. In addition, even if there is a manual containing only Japanese, it will be subject to free repair for 25 years, so it is safe to leave it without throwing it away.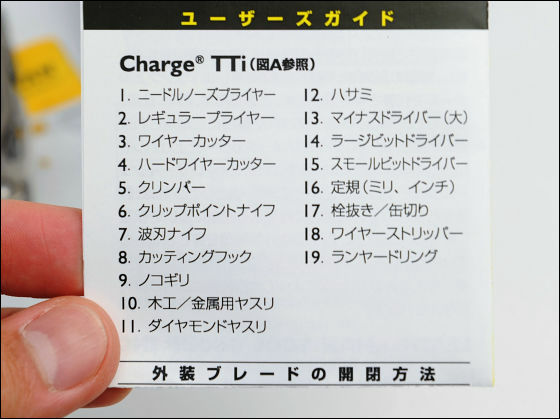 Case of a rugged design.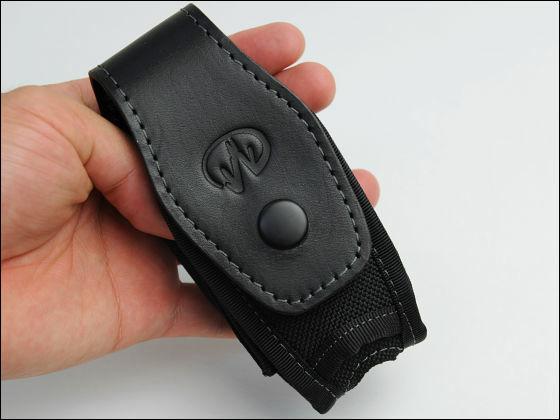 When it is stored it is like this.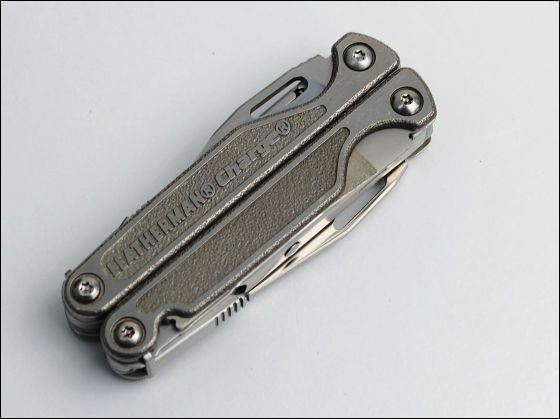 It is smaller than the iPhone 4 about the size of the lid.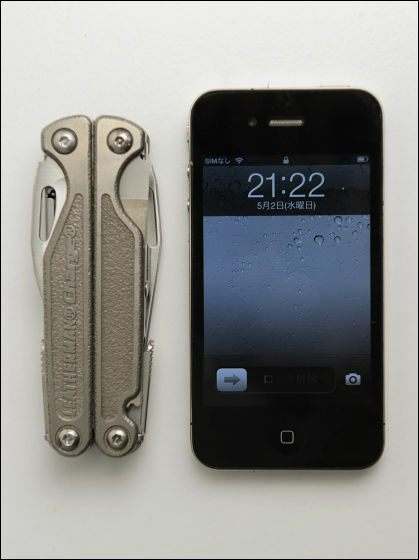 The measured weight is about 233 grams.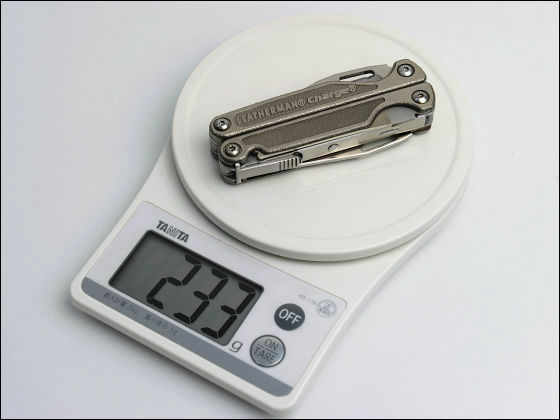 From the stowed state deform as "Transformers" and check the appearance that the pliers come out in the following movie.

Pliers of "Lezermann Charge" where tools are filled in palm size - YouTube


After deformation it is like this. Since the part hitting the hand is properly thickened, even if you hold it strongly it will not hurt the hand too much.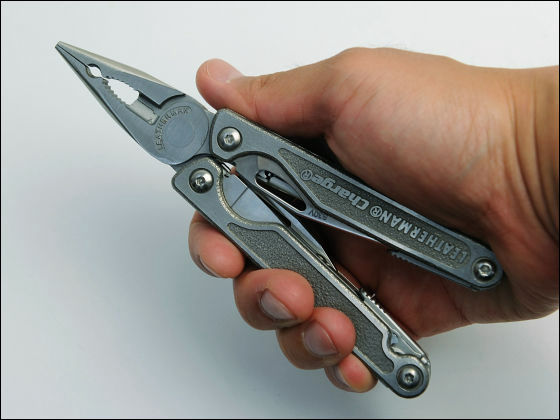 It is possible to cut not only pinching and pinching but also cables etc.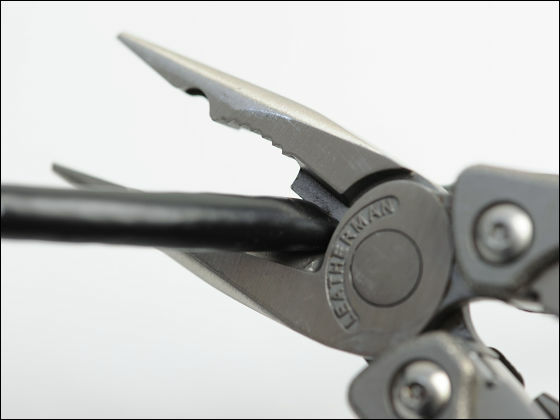 By hooking your thumb in the hole opened on the back of the knife, you can easily open the blade with one hand.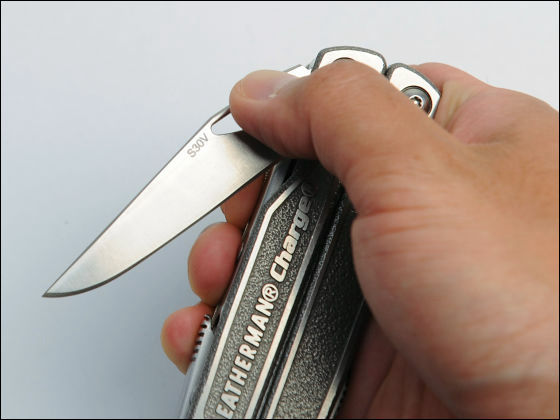 Looking at the blade and looking like this.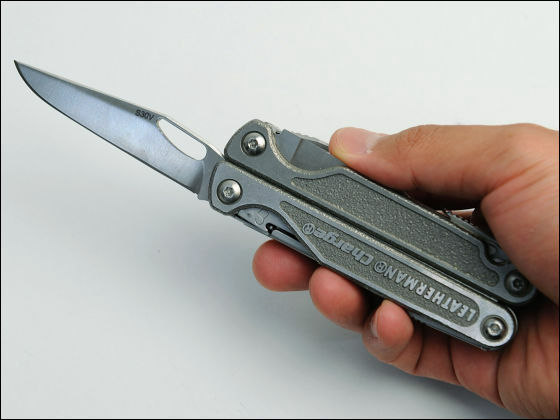 If it is about disposable chopsticks it will crumpled as if it were asparagus.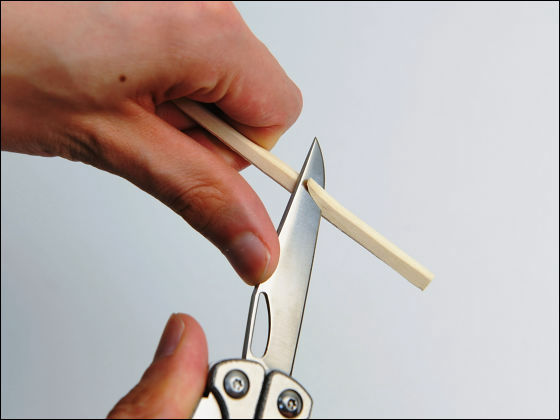 All tools are equipped with a lock function so that the blade will not be accidentally folded and injured when working. In addition, when releasing the lock, just push the parts at the base like the following picture OK.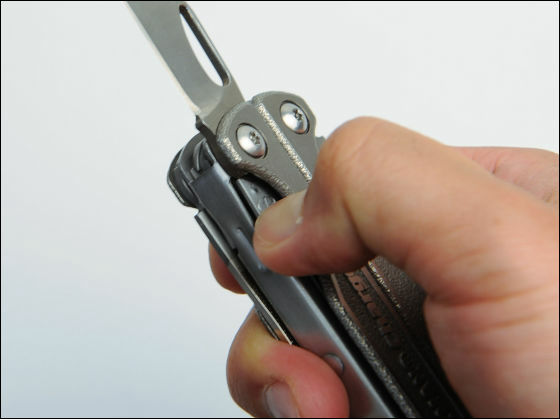 I can see the appearance that the knife is taken out with one hand and the tree and saws are actually being cut with the following movie.

I tried opening the blade of 'Lezermann Charge' with one hand - YouTube


With a regular blade it also comes with a wave blades knife for cutting rope which is hard to cut.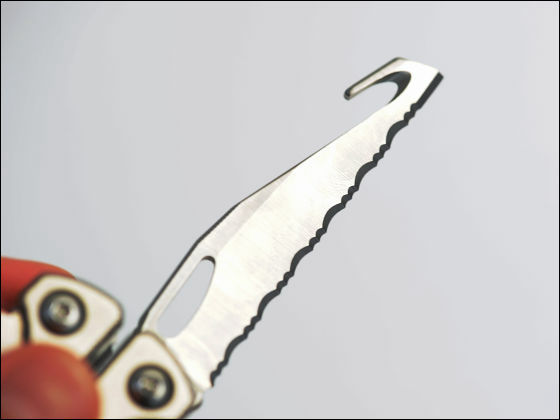 There is also a cutting hook at the tip, so it is convenient to cut a belt-like object. It is a very useful tool in case you need to escape by yourself if the seat belt is not coming off due to a traffic accident.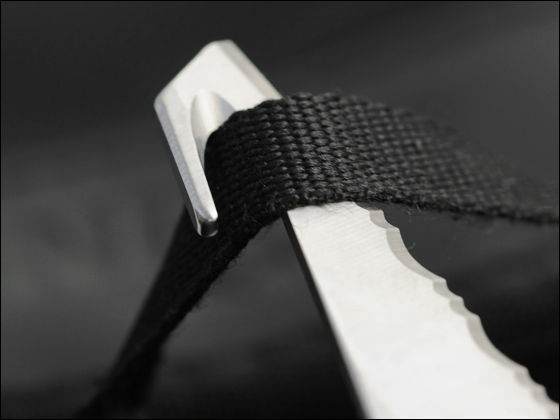 Since the saw is a rather rough tooth, it is not a work and it felt that it is suitable for cutting firewood and standing trees with gori.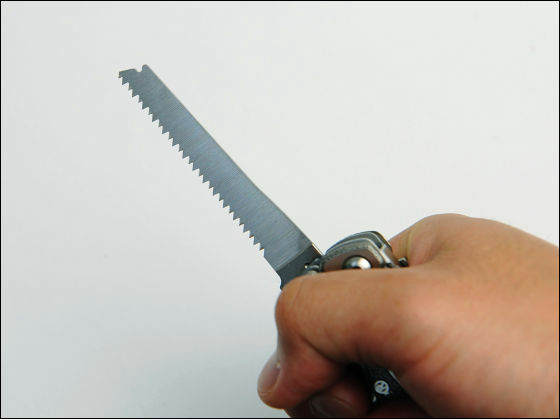 There is also a file. When used in outdoor, it can also be used to prepare nails.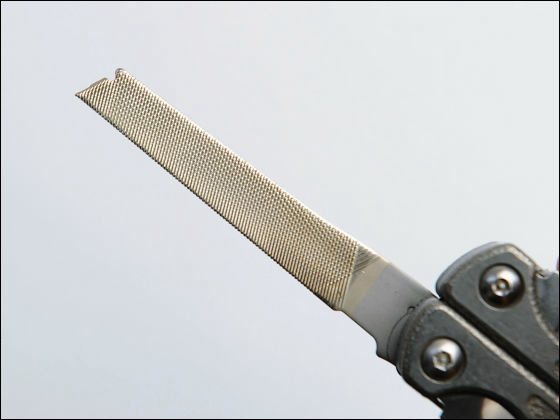 Since there are scales of inches (upper) and centimeters (lower) in the part of the handle, it becomes an easy ruler.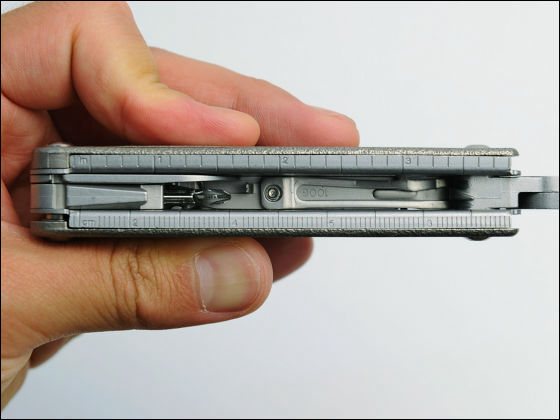 Can opener and bottle opener are as follows.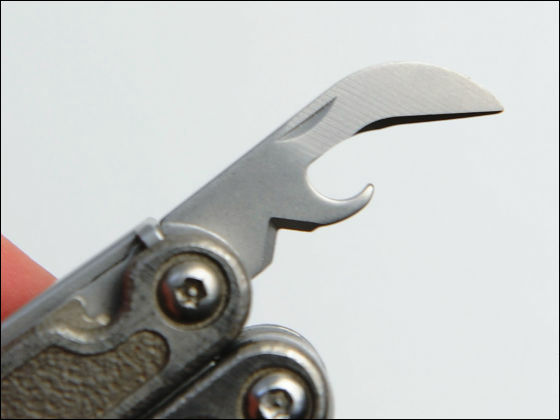 The locking mechanism is firmly attached to the small parts, so it is safe as it will not be folded unless you release the lock by pushing the back.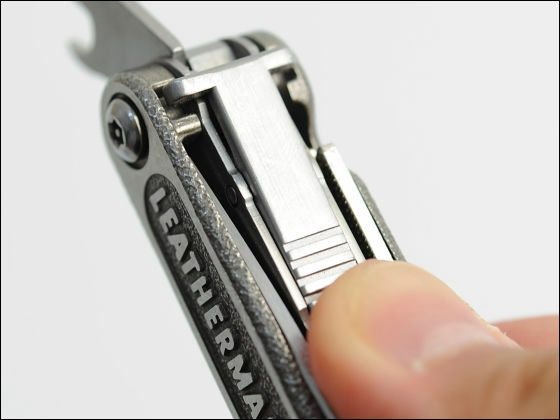 Large flathead screwdriver. Besides turning screws, it can also be used for inserting between tightly caught parts and making it grinding or repairing bicycle puncture.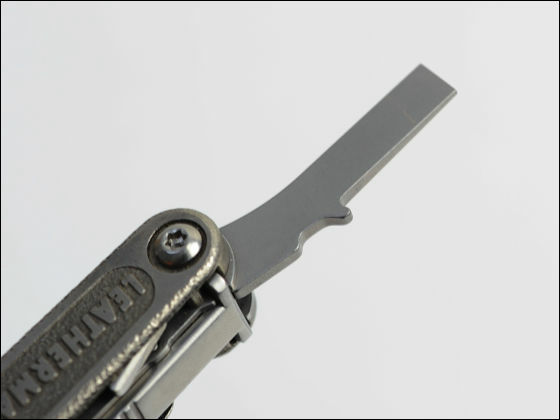 Small scissors. I can not recommend it because it is dangerous if I use it, but because it is sharp, it can be used as a nose hair / eyebrow trimming scissors.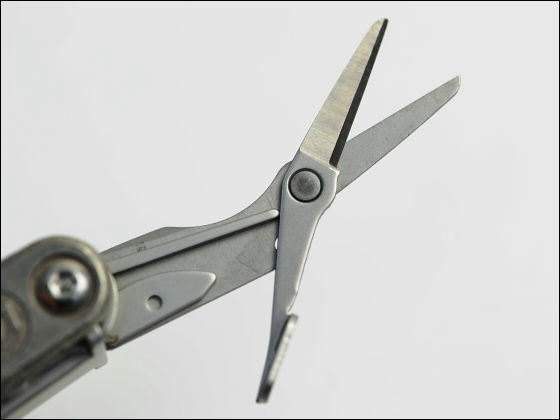 Please check in the movie below to see the actual scissors taken out and making it chokichoki.

Scissors of 'Lezermann Charge' in which tools are filled in palm size - YouTube


The driver is like this.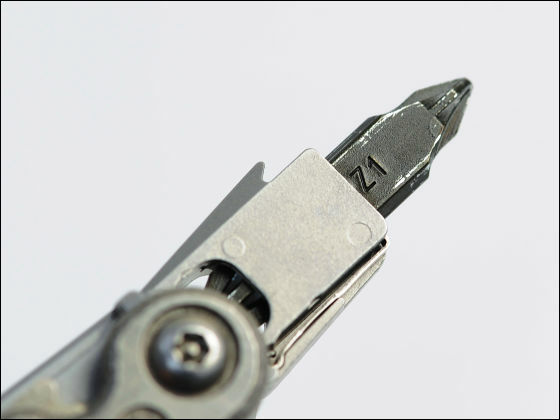 You can change the size by removing the tip and turning it over.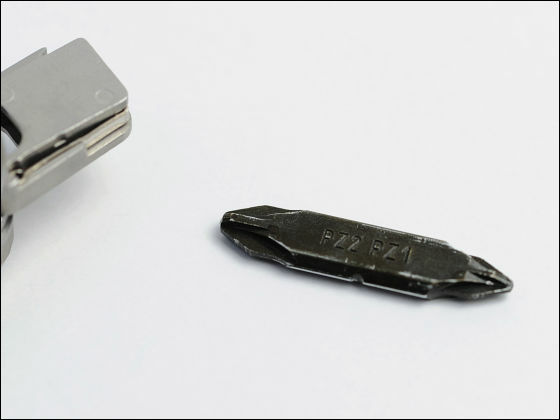 I can turn screws which I made quite a bit frustrating. In addition, although it is possible to turn a general Japanese screwdriver with the parts that came with this Leather Man, it is a positiveddriver that is originally different in standards, so if you use it for curling it may hurt the screw It is necessary to judge whether to use it according to urgency degree etc.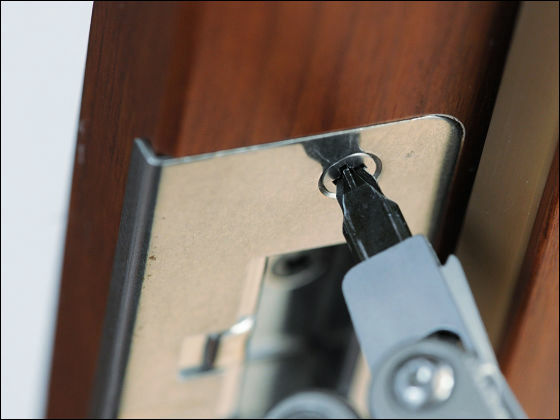 Also equipped with a small screwdriver.



It can also correspond to precision things such as eyeglasses screws.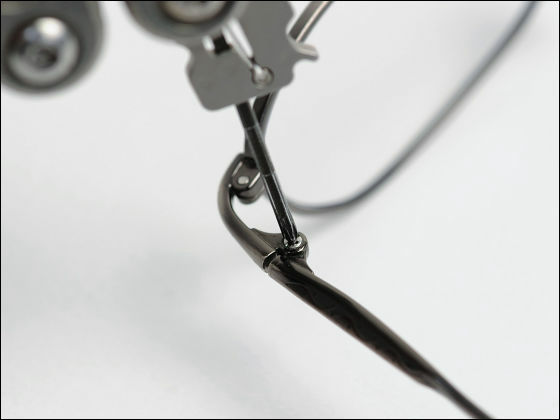 So in the case of going outdoors or bicycling, from putting on a motorcycle to putting it in a house instead of a tool box, tools that are surely useful are gathered in compact form, so convenient tools without taking up space Recommended for those who want to put in place.