Stylish universal pocket knife which can be reconstructed by selecting only the parts that you want to carry


When you want to open a bottle of wine or beer, when a prick gets stuck, when you want to cut off claws, when the "cut" of a source such as a sachet can not be cut ... ... If you are carrying around from outdoors, There are scenes that are useful in somethingArmy knife. However, there are also many people who have army knives on hand that there are "functions that have never been used so far and will not be used anymore" and "parts that do not know what to use in the first place" in the first place?

A modular pocket knife "Switch" that can choose only the parts that you want to carry and can also make it lighter according to the scene or to prepare thoroughly is an item that is perfect for such people, reaching itchy places .

Quirky - Switch Modular Pocket Knife
http://www.quirky.com/products/35-Switch-Modular-Pocket-Knife(Broken link)

Modular pocket knife "Switch". There are 17 types of attachments, green covers sandwiching the top and bottom, parts integrated with the part that becomes the axis of rotation, and the part that covers the side are contained in the tool box.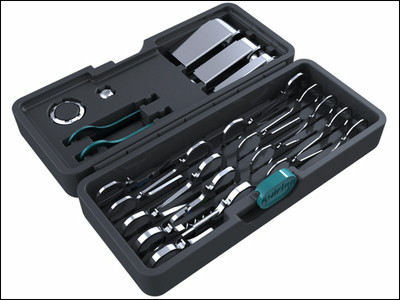 The appearance of the box.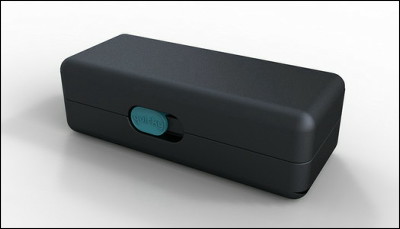 Three different types of rotary shaft parts are included. Two to six attachments can be connected to the thinnest "small".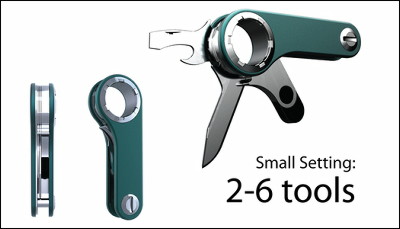 "Medium" has 4 to 10 functions.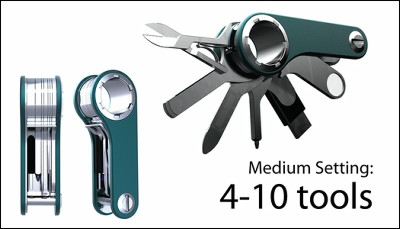 If it is the thickest "large" you can include 7 to 13 functions.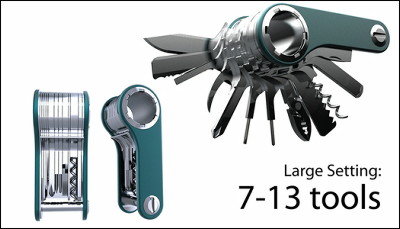 After selecting the parts you want to use, you can easily assemble it using 25 cent coins. If you use 100 yen coin or 10 yen coin in Japan, it looks good.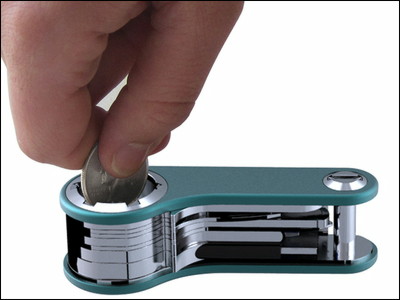 Attachment is standard knife · sawtooth knife · pliers · scissors · pinch · pinch · minus screwdriver · plus driver · precision screwdriver (plus) · precision screwdriver (minus) · saw for woodworking · corkscrew · bottle opener · minus screwdriver · 17 types of can opener and electric wire stripper, pen, magnifying glass, LED flashlight are included.siteNow it is sold for $ 79 (about 6500 yen).

· Continued
The real review is here.

I tried rearranging the parts with a switchable universal knife 'Switch' - GIGAZINE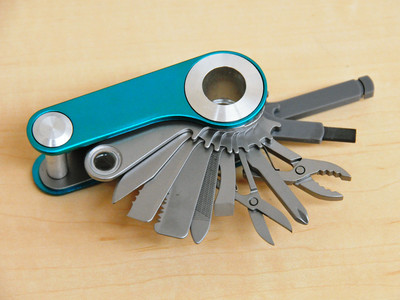 in Design, Posted by darkhorse_log