Popcorn "Palomitas" with 36 kinds of tastes, all of which are tasted reviews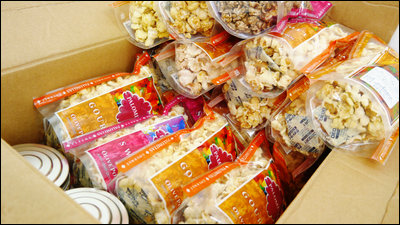 "Palomitus"Popcorn brand that olive popcorn develops mainly on Internet sales. There are three categories of "sweets", "gourmet" and "premium", which means that there are all 36 kinds of popcorn, which is the industry's highest number, when combined all together, but what kind of taste each is, to actually eat all types Did.

OLIVE POPCORN
http://olive-popcorn.co.jp/

In total 36 kinds, when I try to stack it I feel a force that I can not imagine popcorn. There are 19 kinds of "sweets", 14 kinds of "gourmet", and 3 kinds of "premium" 36 kinds of contents.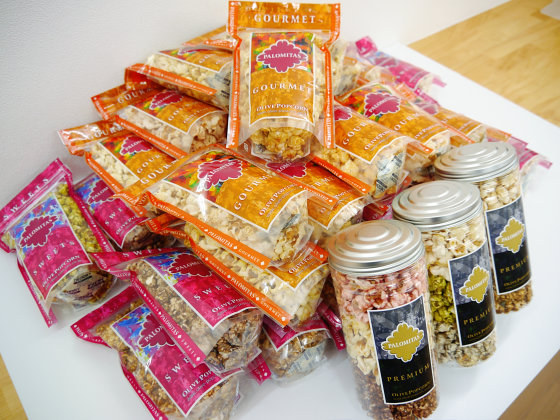 ◆"Sweets · Palomitas"

This is "Suites · Palomitas". I tried arranging all 19 kinds. All packages are the same.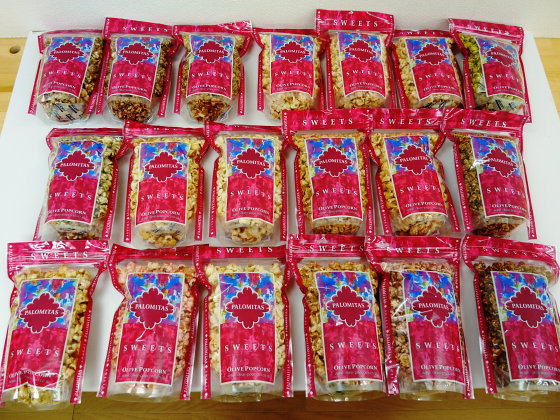 Looking at it from the front.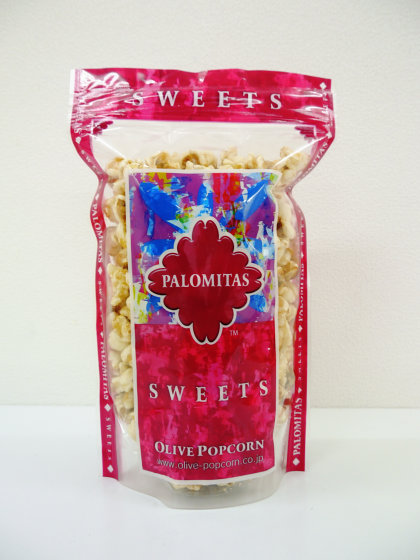 It is the back side.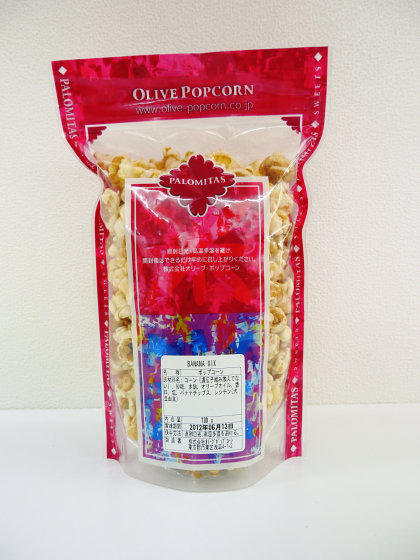 A seal is affixed to the back side, and each taste such as "BANANA MIX" is described on the name.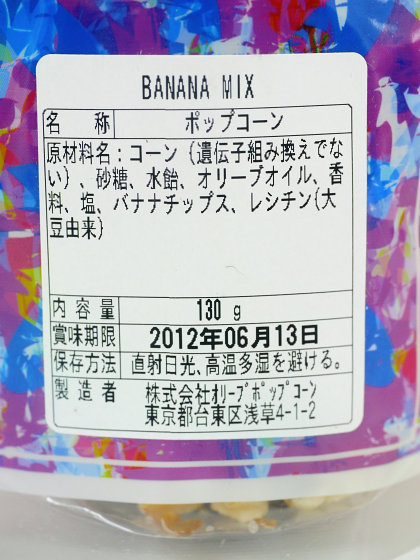 Well then, first of all we will appreciate all 19 tastes of "Sweet and Palomitous". After taste comments were tasted by almost all of the editorial department and summarized their impressions.

01. Rich
With a refreshing sweetness that is not sticky, it has an orthodox taste.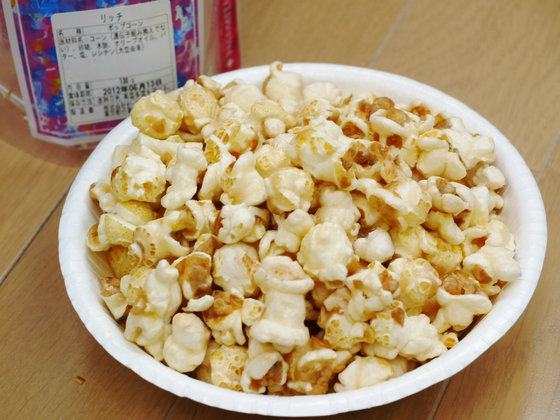 02. Earl Gray Milk Tea
You can feel the rich flavor of milk tea. That taste in black tea cookie or black tea ceremony.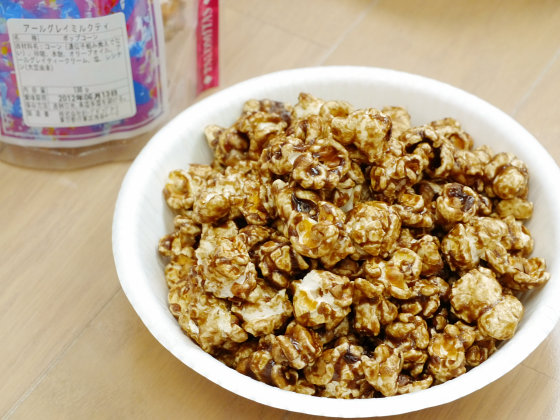 03. White Strawberries
After having sweetness like Pocky's strawberry taste, you can feel acidity.



04. Matcha green tea
First of all, it has a slight impact on the appearance of Matcha color. Although sweetness comes at first, you can feel the taste of Matcha which finally took a bitter bitterness.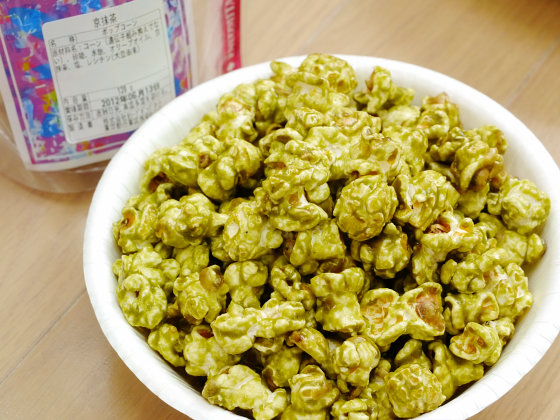 05. Sesame
Taste of sesame consistently from the moment you put it in your mouth until the end. I do not feel blur.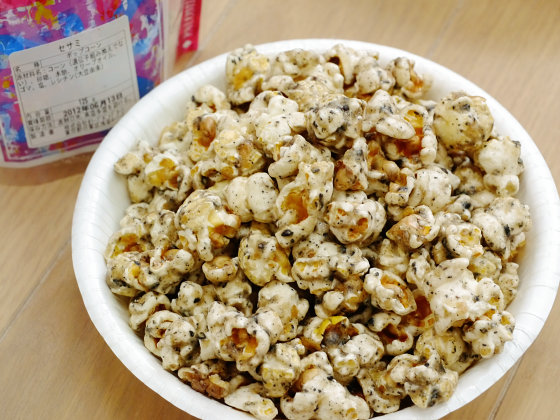 06. Chai
Spicy and fragrant chai taste is felt as it is. So, when it comes to people who like chai.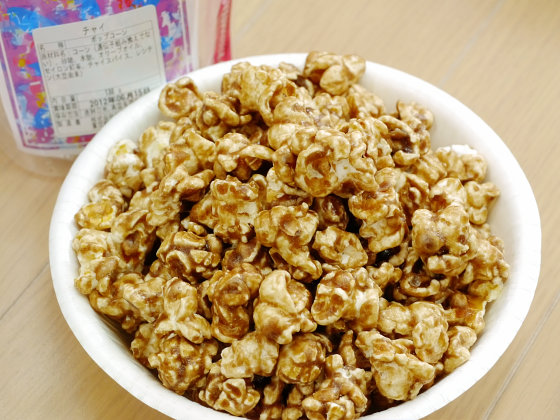 07. Apple cinnamon
Taste like apples pie. The apple - like acidity and the taste of cinnamon often appear.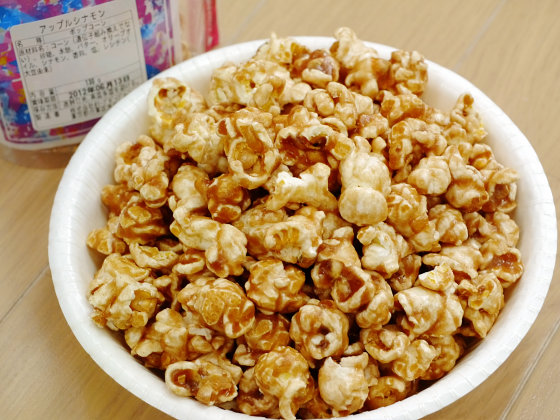 08. Coffee
It is a taste like snacks of coffee flavor, but there is no bitter and sweetness is modest. I wish it had a smell a little more because of coffee.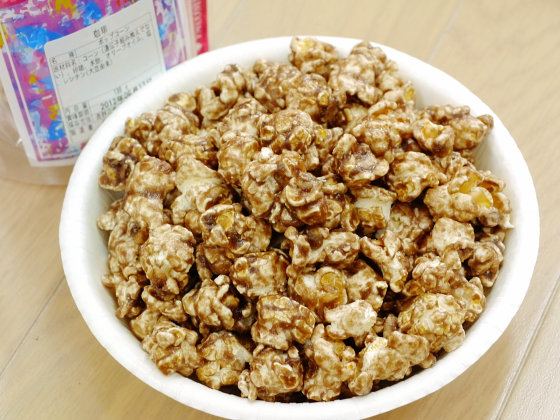 09. Sweet potato with sweet potato
It is characterized by thick sweetness. Although the sweet potato flavor appears, there is also a mouth-tasting texture, which is somewhat like Okinawa's sweets "Chisuko".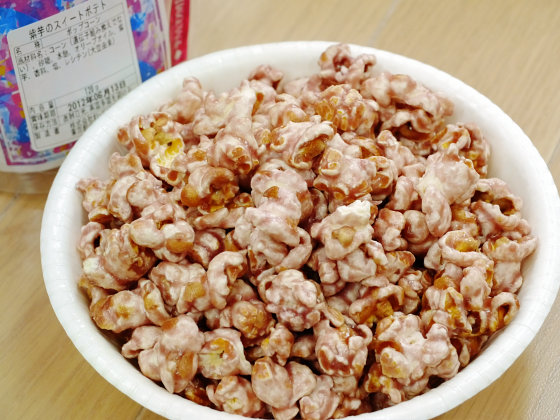 10. Pudding
There is no taste of caramel sauce, but plenty of sweetness has appeared, and pudding is well reproduced. Pudding is a novelty with the texture of popcorn.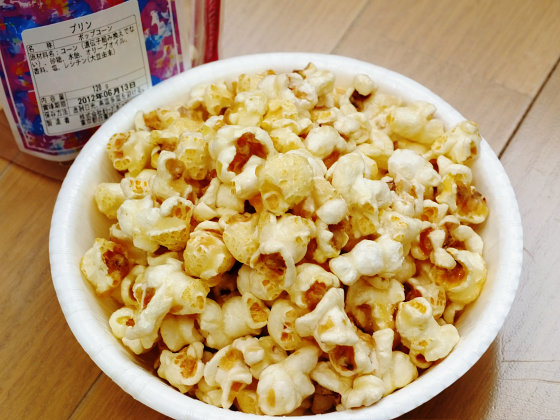 11. Macadamias Nuts
It is sweet and it tastes slightly nuts after tasting carefully.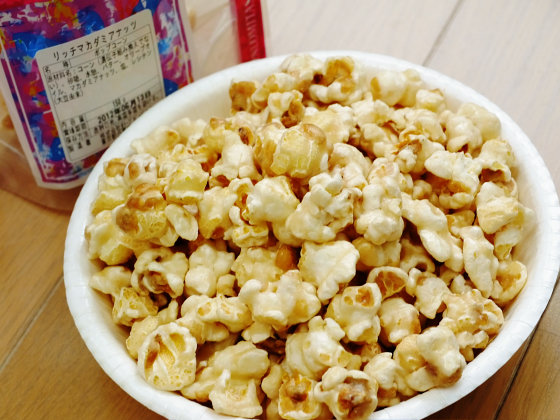 12. Milk strawberries
The sweetness of that strawberry in strawberry ore and strawberry candy in pack drinks.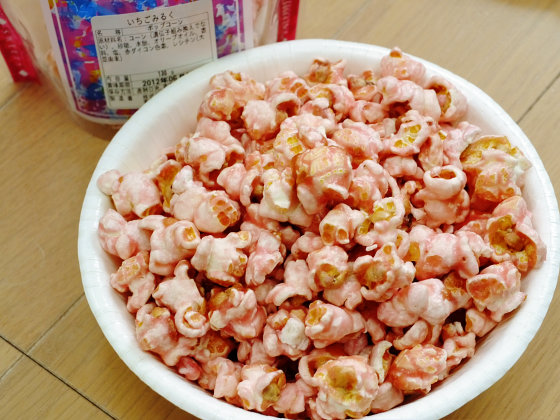 13. White peach
The smell of sweet peach is straight. A taste like the last sip that remains in the bottom of the can of peach.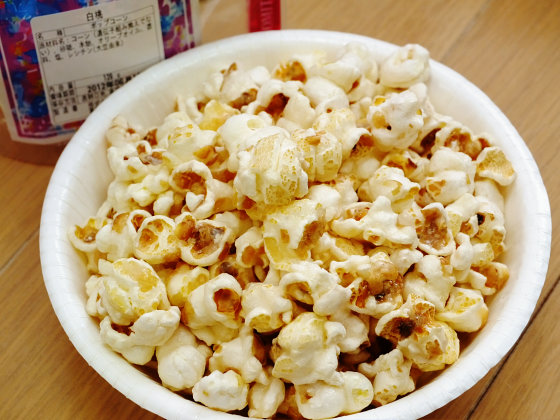 14. Ginger
This feeling of this spirit remains as a su ... ... Yes, the taste of that "ginger ale" as it is popcorn.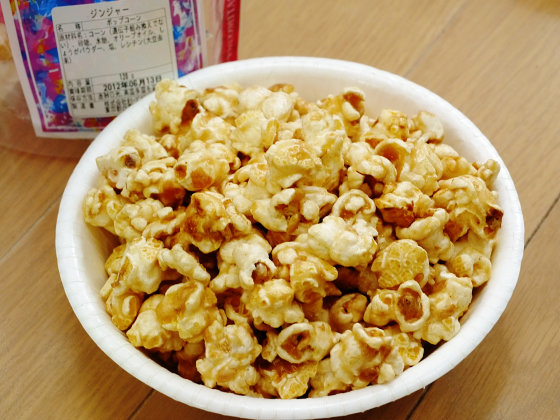 15. Mineral SEA SALT
While other 'Sweets and Palomitas' express sweetness, this is the salty taste served to the whole area. It is a taste like reduced sweetness from salt caramel. It may be better to have an accent when you pinch it with other kinds than eating alone.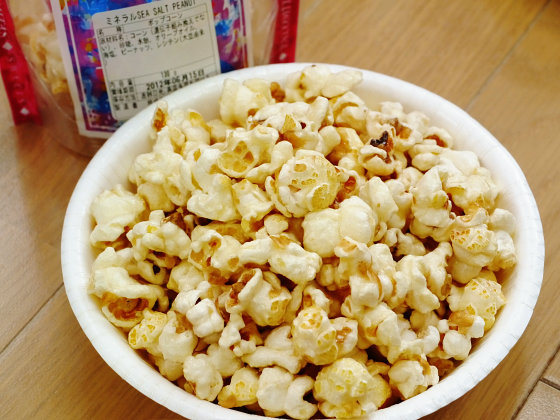 16. Maple Walnut
Two flavoring flavor that scent of maple smells first and scent of walnut rises faintly when chewing.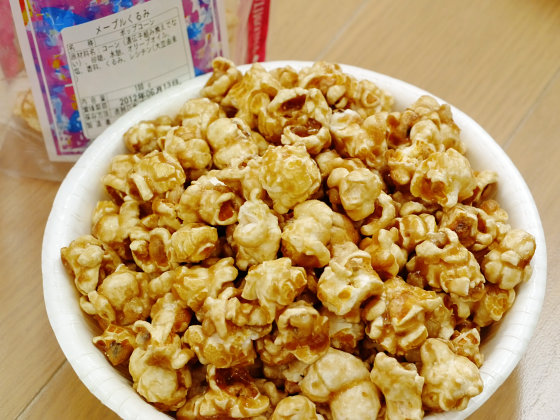 17. BANANA MIX
It contains banana chips and it is no longer popcorn, but this is good with this. The balance of banana flavor and sweetness is just right.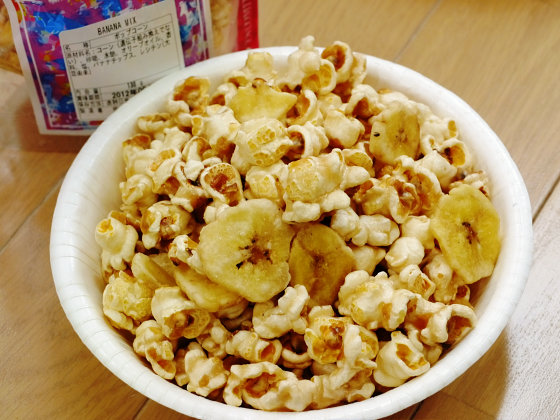 18. Chocolat
It has a taste like a chocolate taste of cornflakes, creamy sweetness.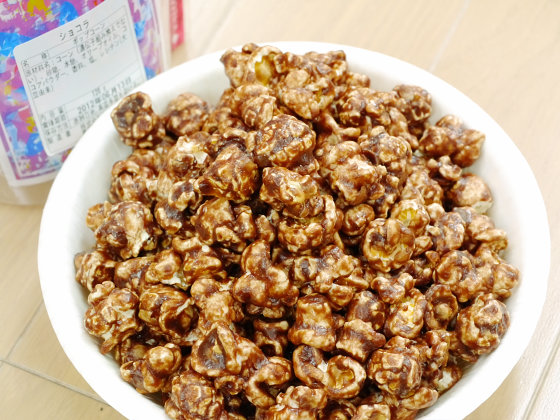 19. Brown Ricci
It looks like the taste of "rich", but there is a sweetness like a little caramel.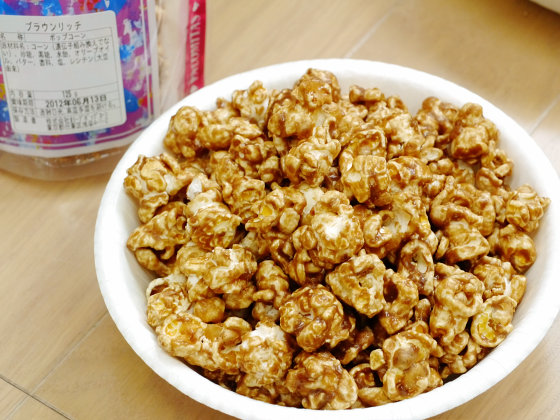 ◆"Gourmet · Palomitas"

Then "gourmet palomitas". This is a total of 14 kinds.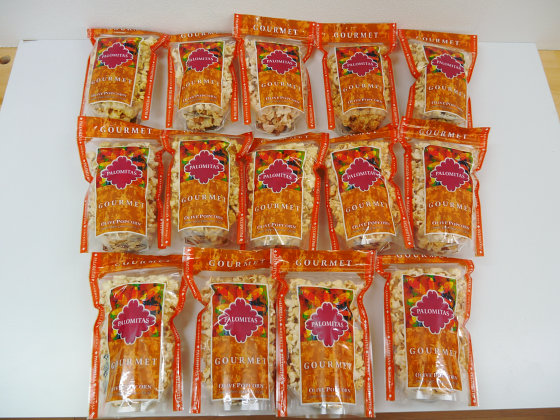 Orange color is characterized, all kinds of the same package.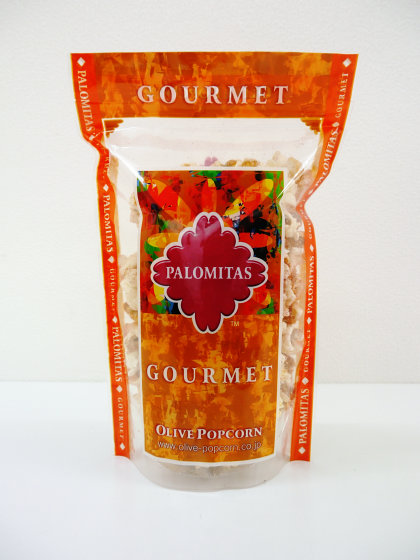 The back side looks like this.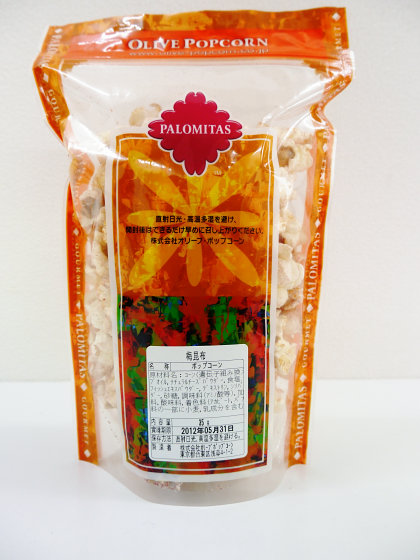 Confirmation of taste is the seal on the back like 'Sweet palomitas'.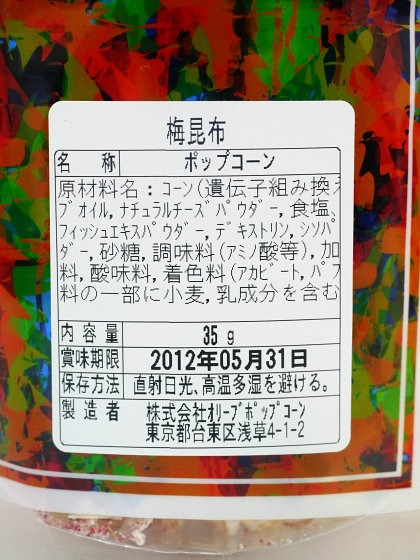 20. Fried chicken
The confectionery's "Potato fry fried chickenThe taste of. Recommended for those who like this junky taste.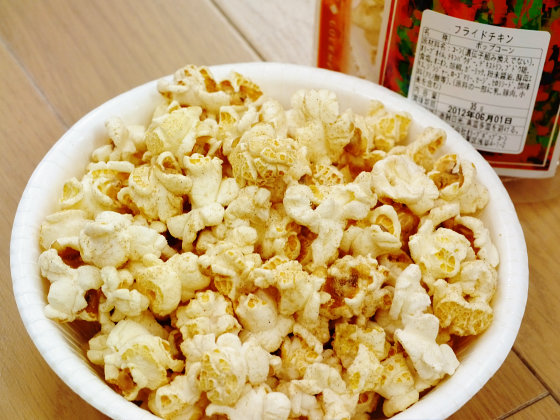 21. Sour cream
Saltiness is quite strong, I feel persistent when there is not a little cream taste.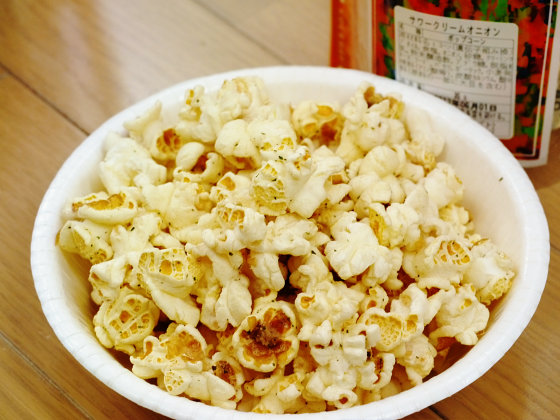 22. Black Pepper
Peppermint is effective enough to make you scratchy. It looks good with snacks.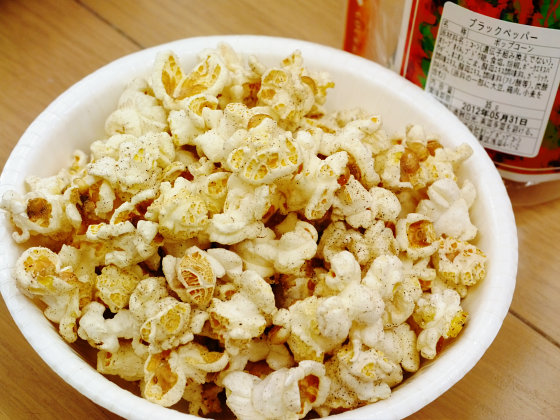 23. Tomato Cream
The flavor of tomato is weak, but sourness often appears and it tastes in snacks like "Doritos".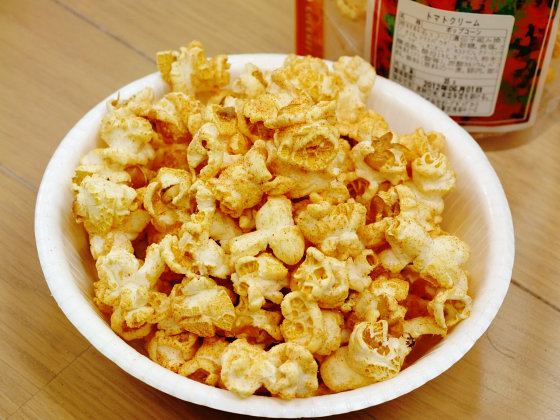 24. Baked corn
After tasting it is confirmed how it is something "Oh, it is so if you are told ..." the taste is so blurred as to be. Originally popcorn raw material is corn, so it may be difficult to show the characteristics of this taste.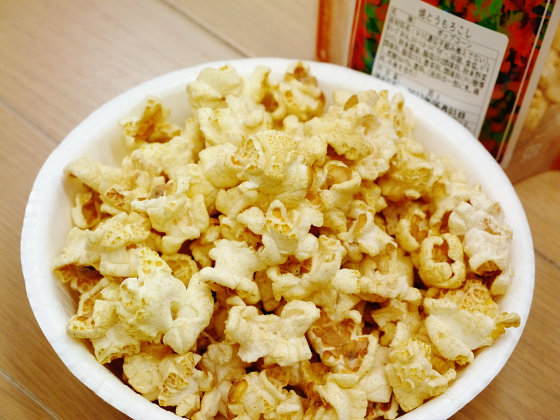 25. Basil Tomato
The sourness of tomatoes is good and the flavor of basil is felt well. Italian taste like spaghetti sauce.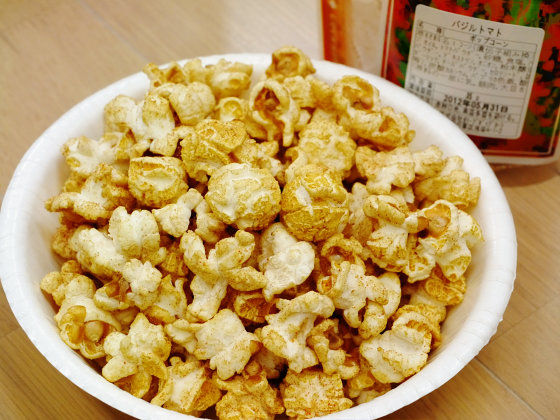 26. Wasabi cheese
Because it is mellow in cheese, taste of spicy wasabi wasabi. The combination of wasabi and cheese is novel, but it is not suitable for those who fit but do not fit.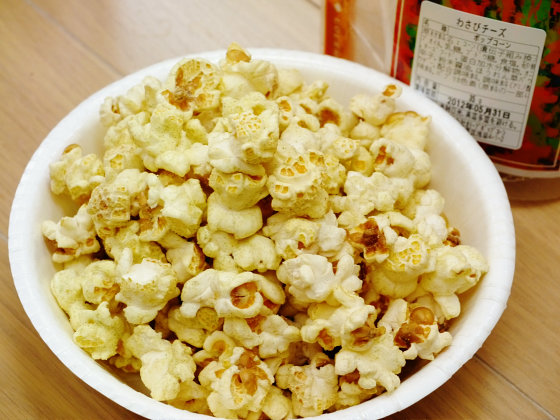 27. Scorched miso soy sauce butter
Miso and soy sauce are almost tasteless but we are suppressing the flavor of butter, and the focus of the taste is blurred.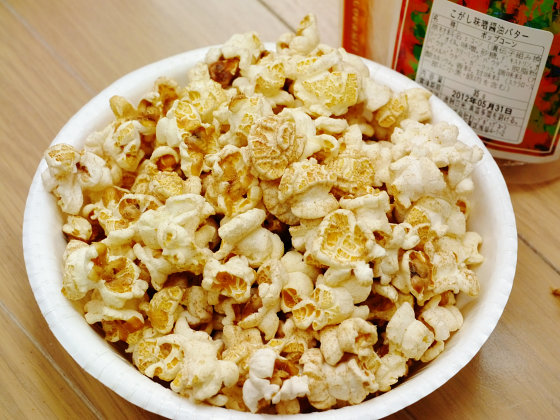 28. Curry
Anyway curry. Spicy curry.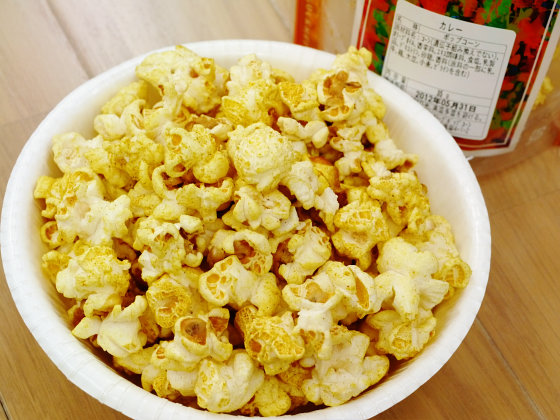 29. Garlic Butter
The taste of scented garlic is felt well, but the flavor of butter also firmly rides.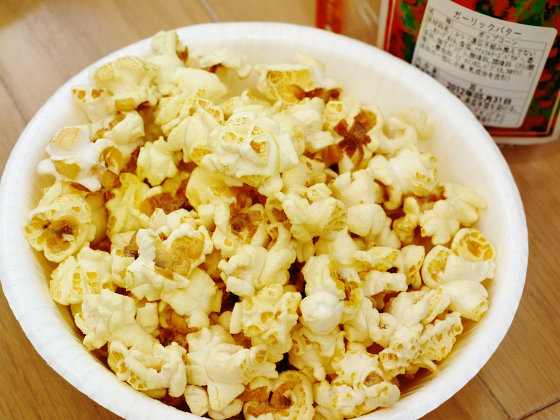 30. Plum kelp
When I traced my memory as "What is this nostalgic taste?", The taste of sprinkling "Yukaru" sprinkled over the rice that was served by meals. Yes, it is the taste that I put on popcorn.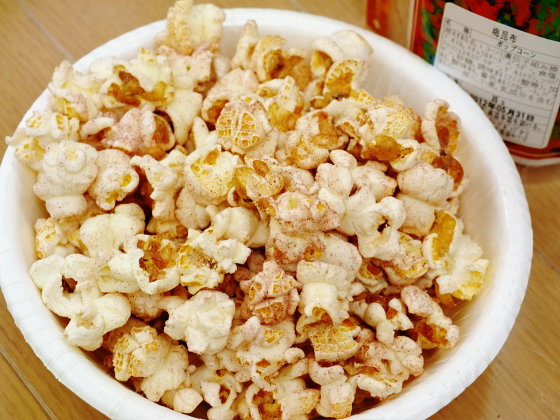 31. Hakata Akuta Butter
The aroma of butter was firmly attached, but it may be a bit hard to tell which part is Akashi. But hot and salty taste well, this is ant with this.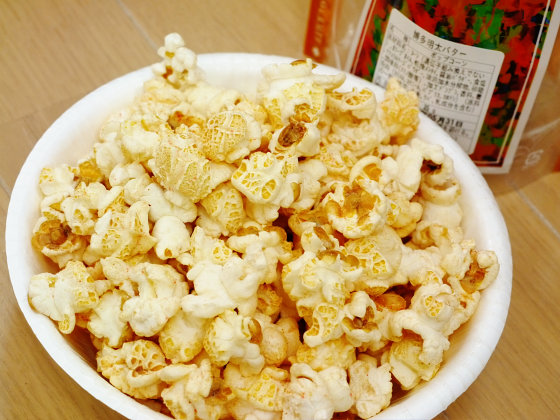 32. Tamari soy sauce
Taste the soy sauce. I feel a little sweet.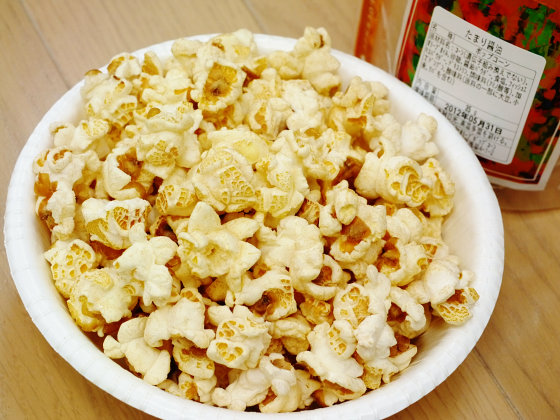 33. Spicy spicy blue paste
The strongest hotness among all the series. However, the taste of blue leaves and the spicyness that stimulates the tongue are strangely matched. Taste that makes you want to pour a bit at a stretch with beer.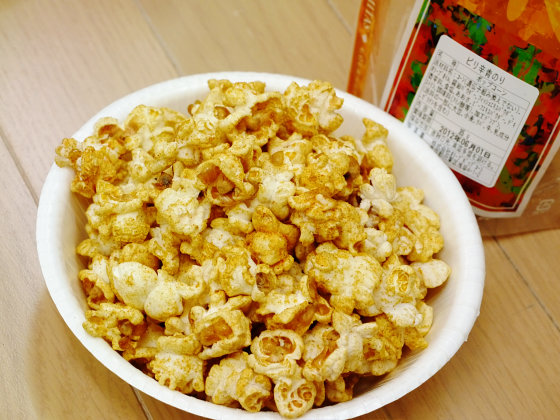 ◆"Premium · Palomitous"

This is packed with 3 kinds in all, popcorn which is line-up to "sweets · palomitas".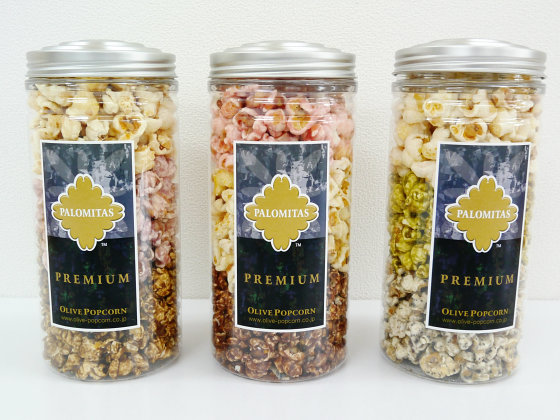 There are three types of popcorn hierarchically in this way. It might be good for souvenirs as it looks bright.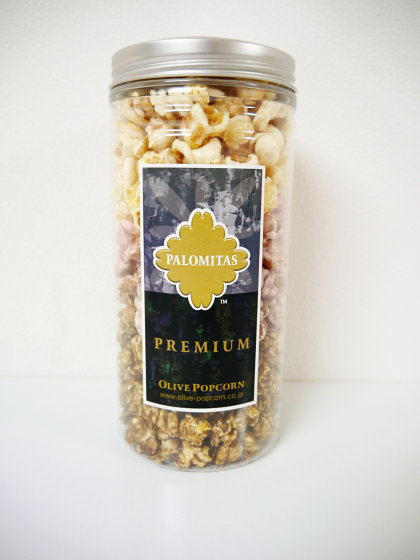 From the back side, the bright colors of the three popcorns are clear.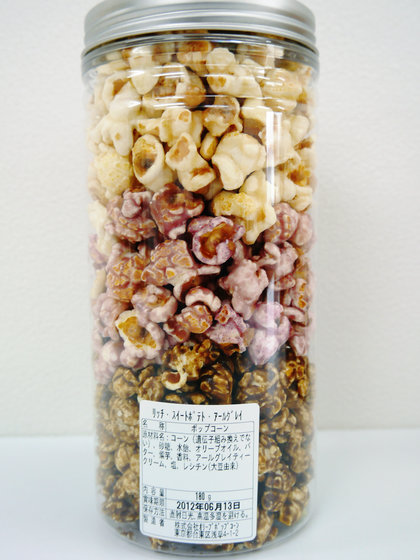 Check the taste with this sticker.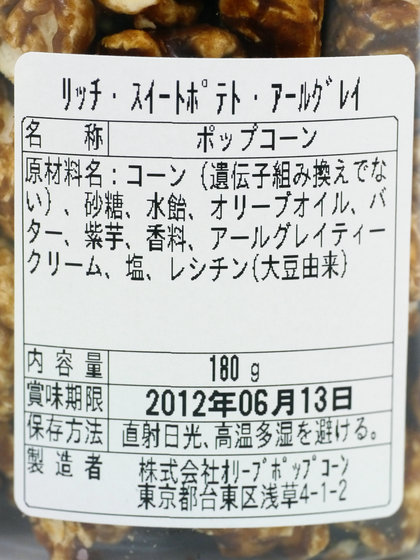 34. Three layers of rich, Earl gray milk tea, sweet potato sweet potato
It is a combination with elegant sweetness.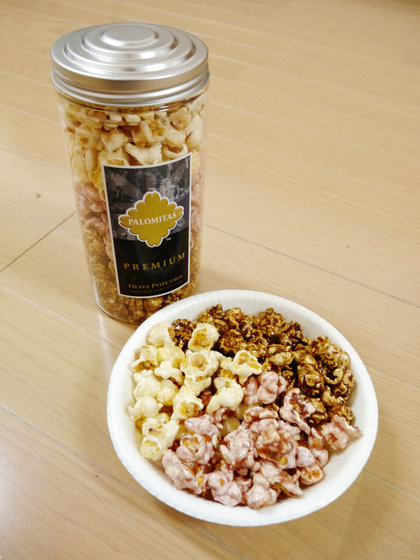 35. Three layers of pudding, strawberry milk, cocoa peanut
Here is a selection of dark sweet things.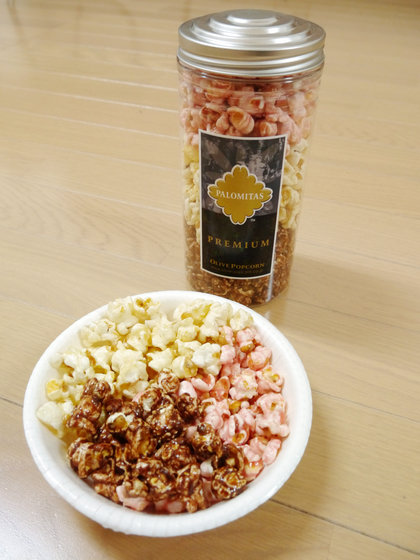 36. Three layers of Mineral SEA SALT, Sesame, Kei Matcha
It is moderately sweet and content that does not make it feel like popcorn in a good way.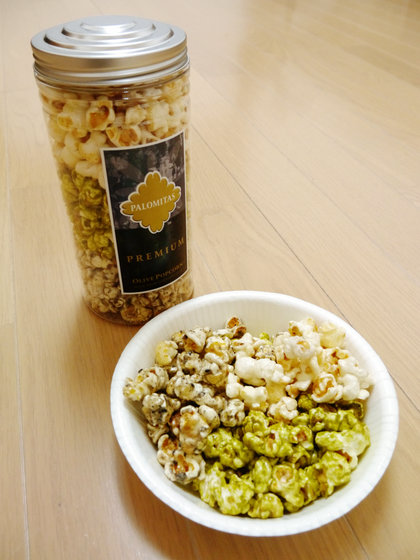 Although I tasted all 36 kinds of popcorn, I was able to taste without getting tired, because each person gave a gleaming individuality despite the existence of only this kind. However, since popcorn swells in the stomach after eating, if you ride in tone and eat too much you will notice ridiculous eyes, so be careful.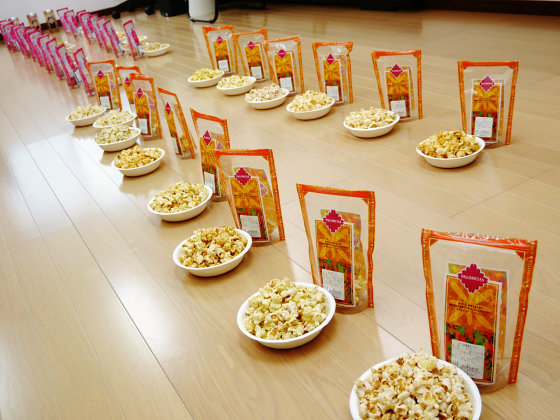 Purchase on the InternetIt is possible to look for the taste that matches yourself if you are interested.