"Shiba Moss burger" "Red risotto" "Green risotto" etc. Moss new product 8 kinds All tasting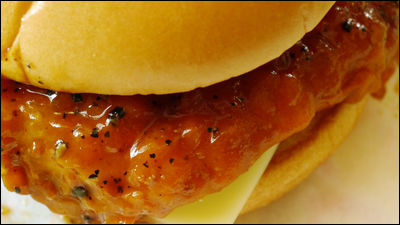 On March 13 new products etc. will be released in a stroke from Mos Burger. "Shiba Moss burger"Shiba Moss Cheese Burger"Curry Chicken Burger"Red risotto 10 kinds of vegetables (Western style tailoring)"Green risotto 14 kinds of vegetables (Japanese style)"Frozen cube cake "Frozen cube cake "Moss caramel corn strawberry coat"There are eight. I went to the taste quickly as to what kind of taste each was finished.

I arrived at Mos Burger.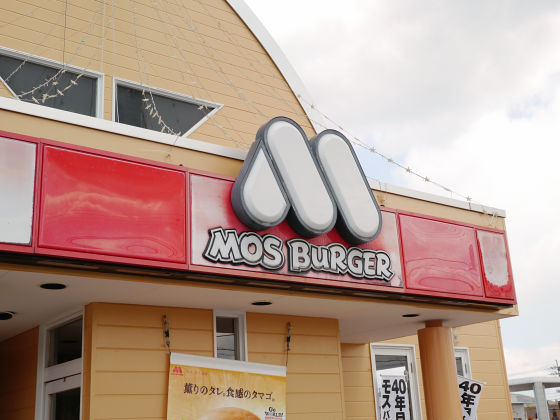 The main character of this time, "Shiba Moss Burger". Although it is written in a small amount, it is anxious about the character of "new source".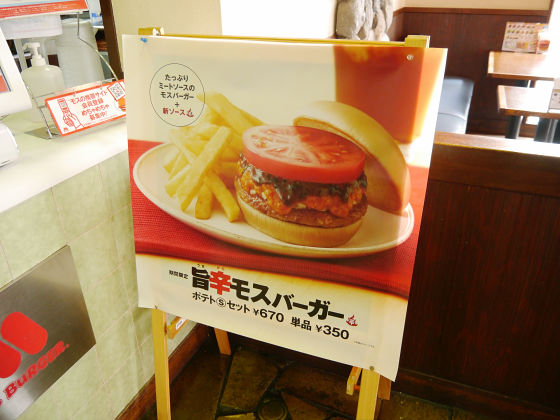 There was also a paste of "Shiba Moss Burger" on the prominent part of the wall.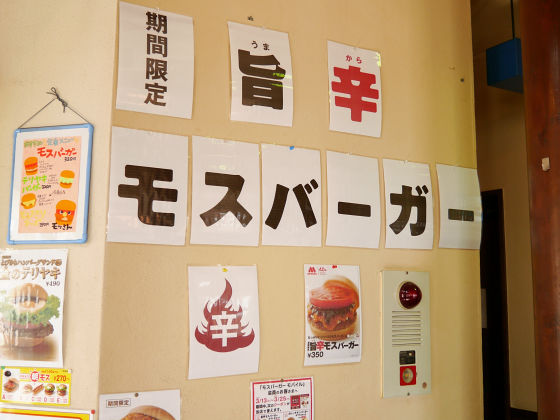 Also in the box that puts the napkin when you take a seat, "Shiba Moss Burger". I feel the enthusiasm for Moss Burger 's "Sharp Moss Burger".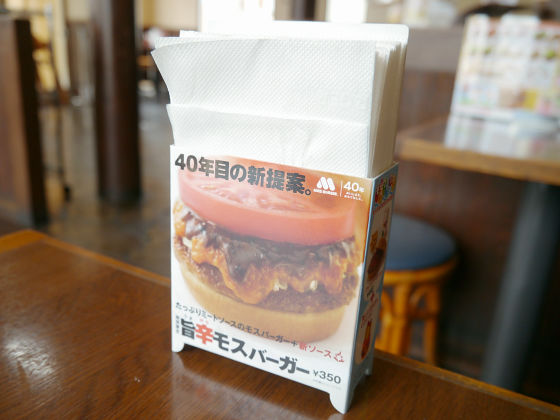 Well, the order arrived. The new product of this time is an array at once.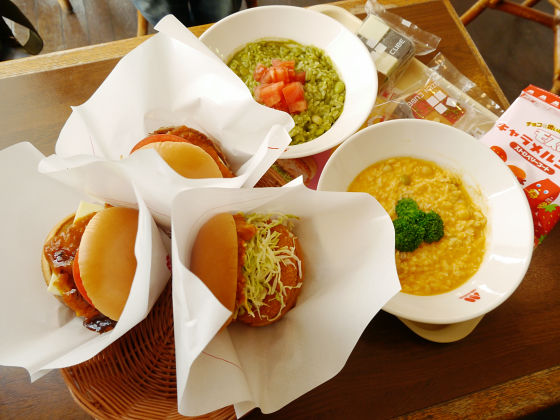 Here, "Shiba Moss Burger" (350 yen including tax). "Moss burger" is added a "sauce sauce" of a new sauce.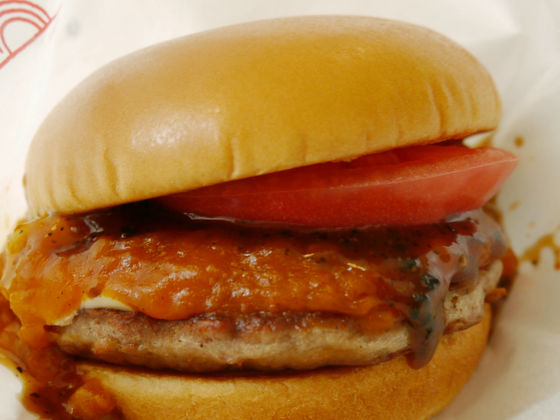 "Sauce sauce" is the original sauce of Moss burger which added black pepper, black pepper, Chipotre smoked Jalapeno, Calamanssie, Fried Onion, Fried garlic of Southeast Asian citrus fruit based on Iga's sweet shrimp.



It is inside. Confirm tomato which is characteristic of Mos burger. And as for Mos Burger, it is characterized by overflowing source, but plenty of sauce is also applied to this product.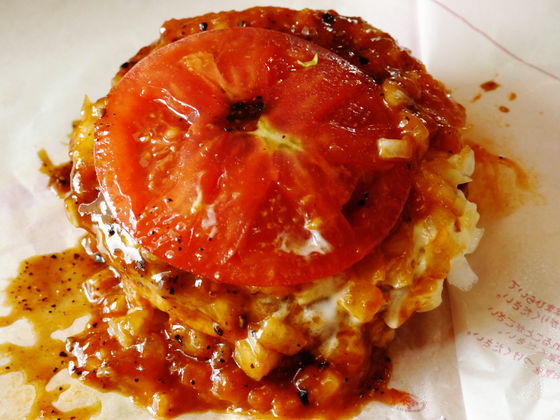 There is certainly a bitter taste, but combined with sweet taste is moderately mild. As a source I feel persistent only by this, but the flavor of a fragrant black pepper tightly accentuates, I will not get tired. "Spicy Moss BurgerCompared with "It is less hot, even people who are not very strong in spicy are likely to be eaten until the end.



This is "Shiba Moss Cheese Burger" (380 yen including tax).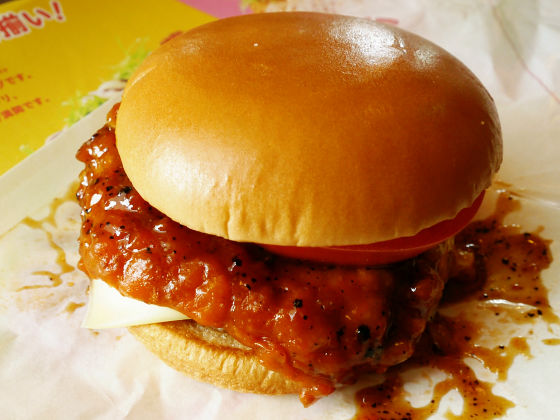 Cheese is added to "Shiba Moss Burger."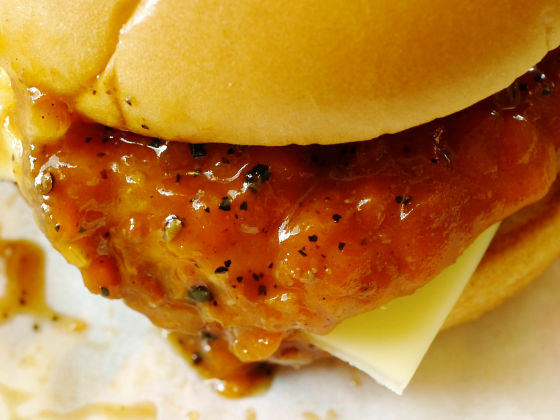 I can see a fresh tomato.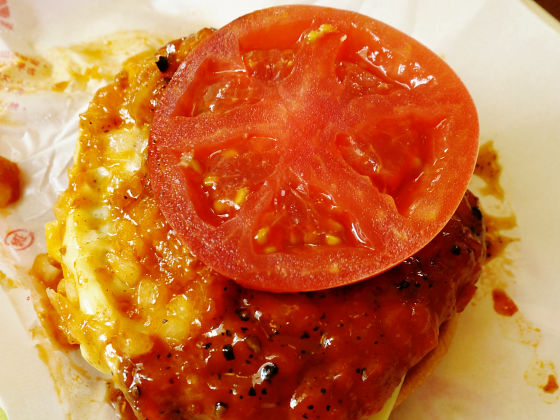 Mustards are mixed with sauce in "Shiba Moss Burger", but Mustards are painted in Buns in "Sharp Spicy Moss Cheese Burger".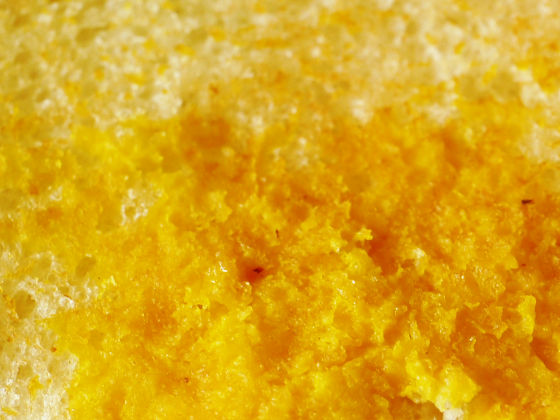 It is said that cheese is contained, but I do not feel that existence so much because the taste of the sauce is strong. Rather, the taste of mustard was felt stronger than "Shiba Moss Burger." Because it is painted on the buns, it may be because you feel direct it is not diluted with sauce. However, this is not because the taste of the source is sacrificed or the taste of the mustard is not too strong.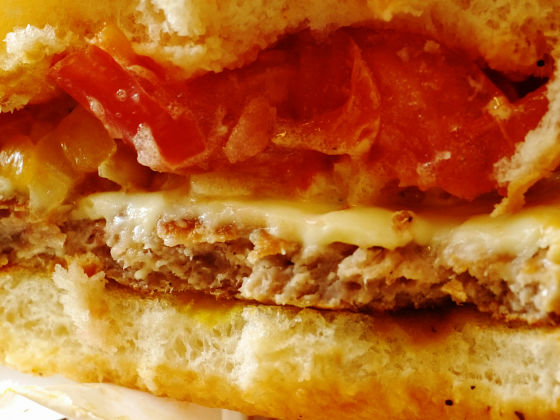 This is "Curry Chicken Burger" (280 yen). It was not the first appearance but the one that was on sale for a limited time in the summer of 2007 and 2009 was revived for the first time in three years.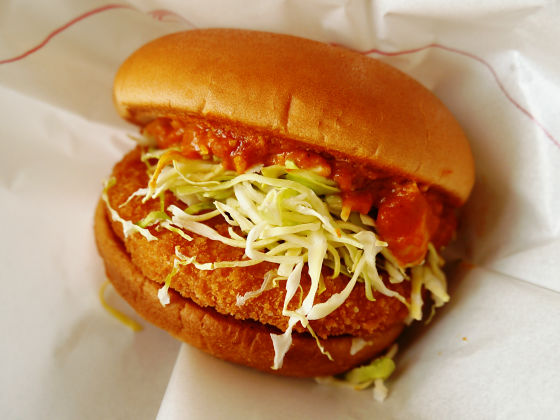 Curry on the back of the buns. Eggs were included in the ingredients as it was cut.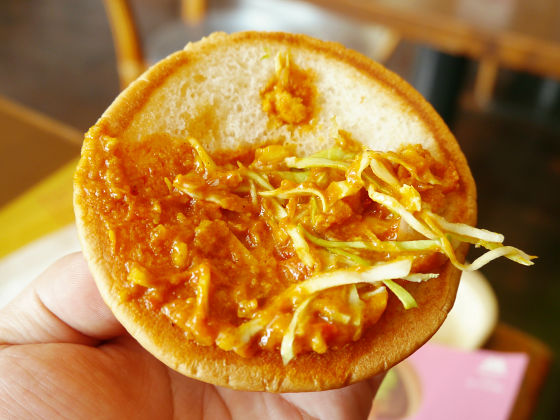 Although I had stuck to the back of the buns, I feel that curry is slightly less. Curry is blocked by cabbage and we have not reached chicken.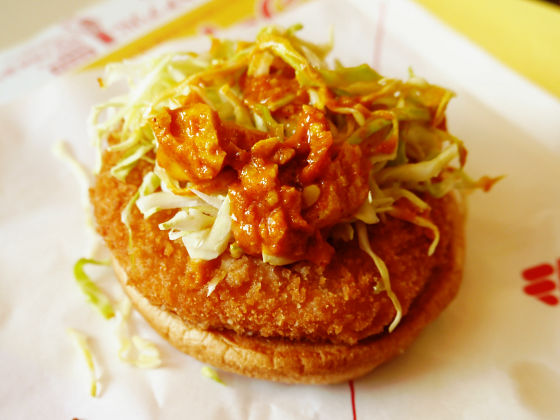 Sure enough, I felt the amount of curry was small. The cabbage was cooked firmly but it was not covered until the chicken, which caused the taste of chicken to float and felt. Chicken itself was chewy enough to feel solid and taste well, I wanted to try compatibility with curry.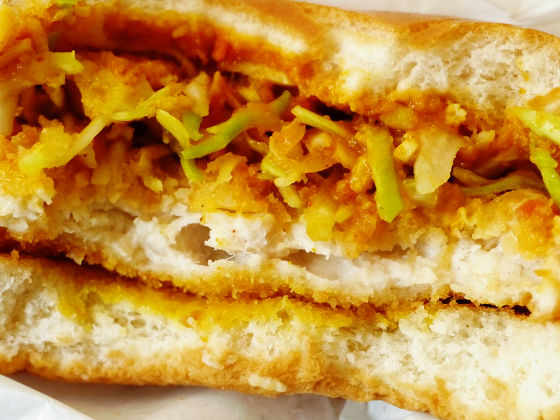 Well, next is risotto. This is "red risotto 10 kinds of vegetables (Western style tailoring)" (490 yen including tax) which red vegetables were mainly used. Broccoli boiled in finish topped with ingredient chicken and chickpea, Parmesan cheese, carrot, red pepper, tomato, onion, cabbage, yellow pepper, radish, potato, burdock, celery I will.



Appetite is invited to a bright appearance. Although many kinds of vegetables are contained, vegetables do not come out so much to the taste. I felt the flavor of moderate chicken, the vegetables did not mellow and it felt very easy to eat. It feels a bit high at 490 yen, but with this one there is a volume of about 1 beef bowl, so you get a feeling of fullness.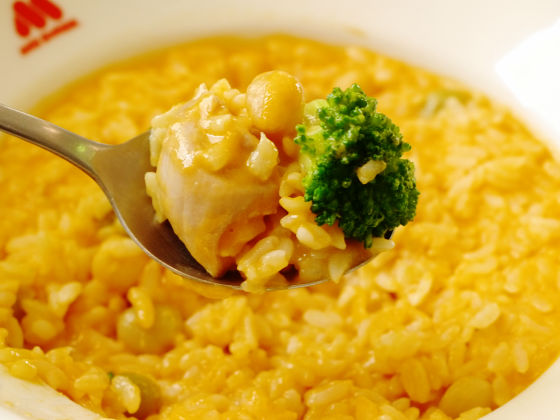 "Green risotto 14 kinds of vegetables (Japanese style tailor)" (490 yen including tax). Puree the potatoes, spinach, cabbage, ewamame, green peas, green peas, savannah, celery, onions, carrots, potatoes, potatoes, burdocks, burdocks, mingle with ingredient lotus root, chick peas and parmesan cheese, tomatoes are topped in the finish I will.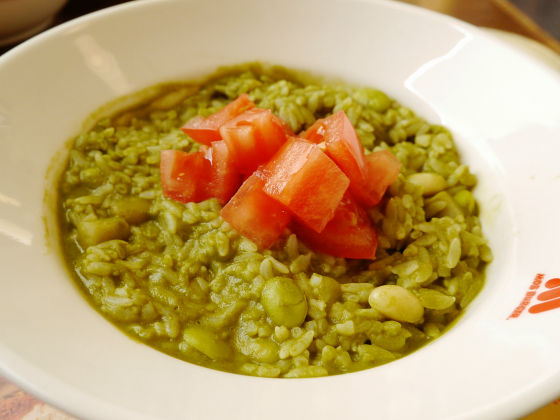 In contrast to "red risotto 10 kinds of vegetables (tailoring Western style)" here, the taste of vegetables is felt strongly. Especially the taste of chick peas was felt conspicuously. The acidity of tomatoes has become an accent, but maybe the taste may feel monotonous for a while.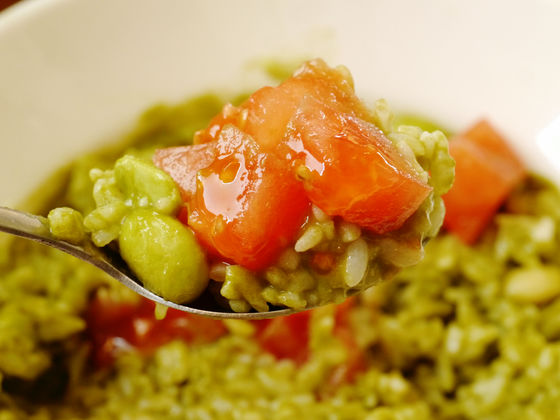 Dessert is "Frozen Cube Cake".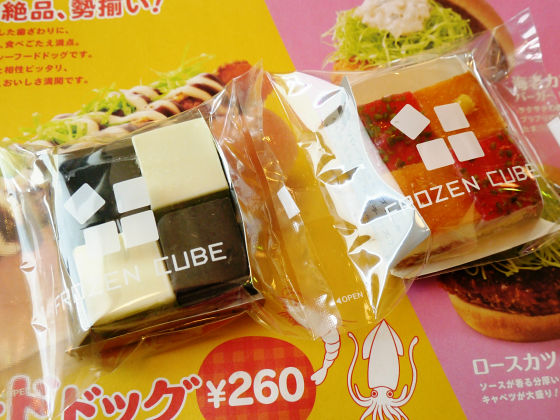 This is "Frozen Cube Cake " (240 yen including tax).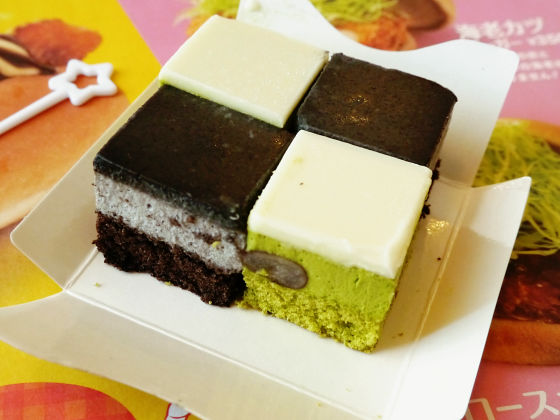 Black cocoa sponge, black sesame mousse, rich black sesame sauce has become a step stack. The taste is the feeling that the taste of black sesame has already become a cake as it is, content which it is irresistible for loving black sesame.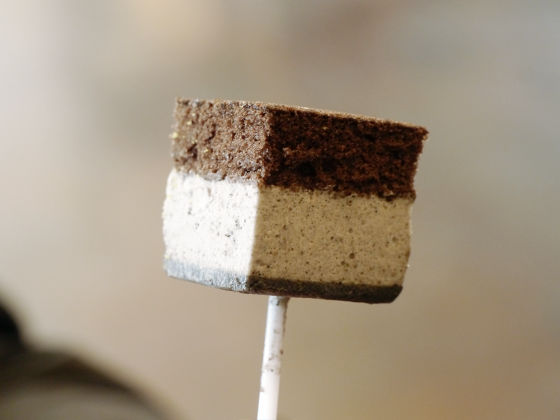 This is Matcha sponge, Matcha Mousse with Danmei Azuki beans, White chocolate are piled up. The balance of the astringent and sweetness of Matcha is good furnishings. It is perfect after a meal with refreshing taste.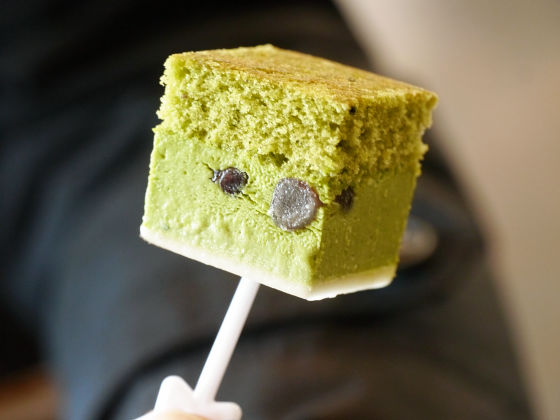 "Frozen cube cake " (240 yen including tax).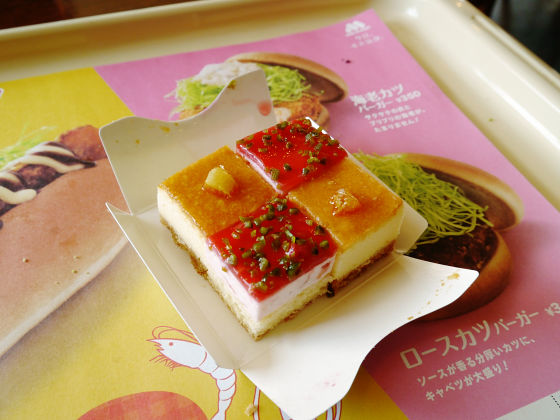 Strawberry mousse with flesh on top of sponge, raspberry sauce on top, pistachio is scattering. Good combination of softness of strawberry sauce and contrasting texture of pistachio with bubble wrap is good.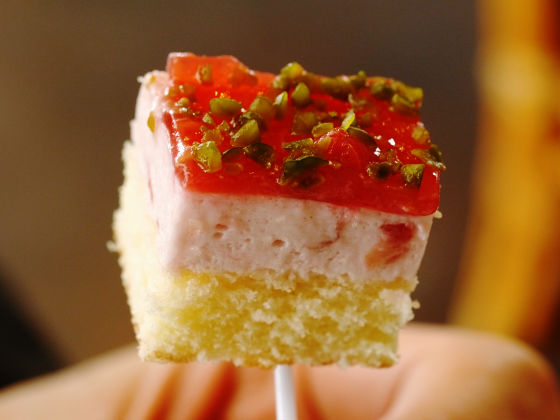 A rich cheesecake and jam with orange peel are piled on the fabric sprinkled with sponge and biscuits. Featuring cheesecake's soft taste and sweetness that is dense but not persistent. This is the perfection degree whether it can be cheese cake alone. Furthermore, the acidity of orange peel fits well with the sweetness of cheese cake, and it is recommended.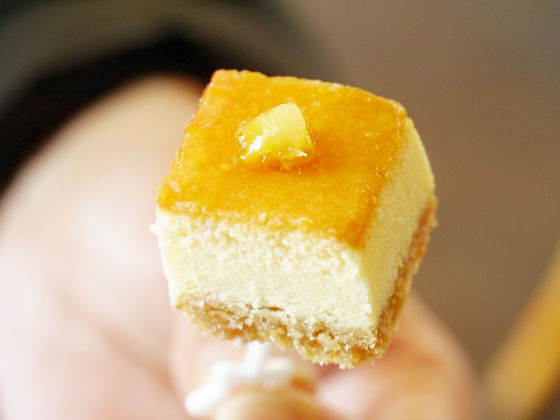 Lastly, "Moss's caramel cone strawberry coat" (100 yen including tax). I coated "caramel cone" with white chocolate, baked it with powdered sugar and baked it, it was coated with strawberry powder.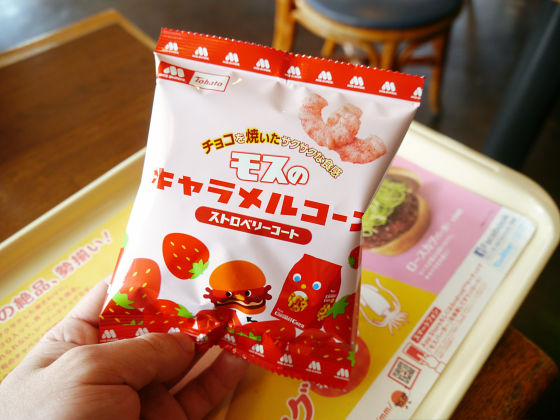 Nutrition ingredients are here.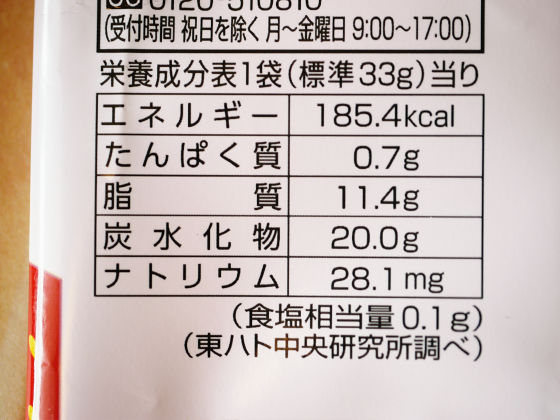 It is a raw material name.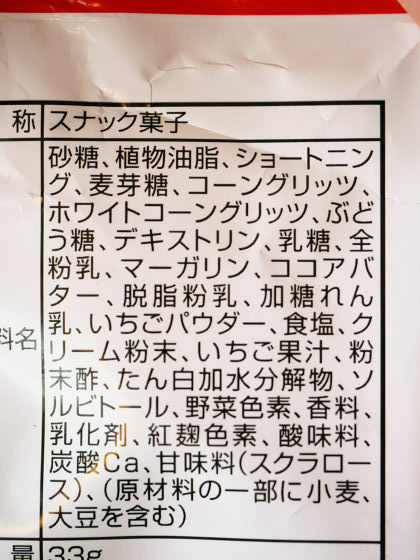 Sweet and sour strawberry flavor. Although the taste of strawberries is strong, the taste of caramel corn remains a little in the aftertaste. However, I can not feel the element of Mos Burger here at all. If there is one, this is available at only one point, only Mos Burger.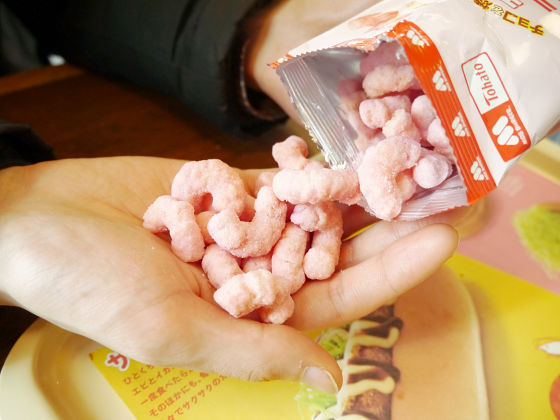 As for March 12, "Moss day"When you visit Mos Burger on March 12th and 13th, you receive a memorial gift. The content is "Nadeshiko no Ko", "Coupon" "Yamaumi Omasama Newspaper." This year there will be a newspaper that looks back on the history of 40 years because of the 40th anniversary of the birth of Mos Burger.