Resurrected for the first time in six and a half years, I went to eat Moss root vegetable salad & black vinegar sauce "mustard chicken burger"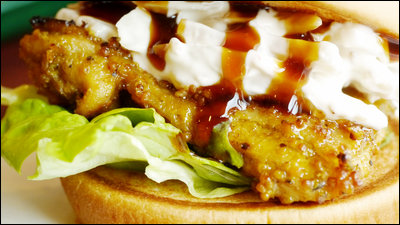 It was released until 2006, "Mustard chicken burger"(360 yen including tax) was renewed on January 29 (Tue), and re-entered from Moss. Source seems to have been changed, this time the root vegetable salad & black vinegar sauce is used. It is rich in vegetables like Moss, and it looks like a luxurious appearance.

Former popular items revived for the first time in 6 and a half "Mustard Chicken Burger Root Salad & Black Vinegar Sauce Tailoring"
(PDF file)http://www.mos.co.jp/company/pr_pdf/pr_130110_1.pdf

Arrived at Mos Burger.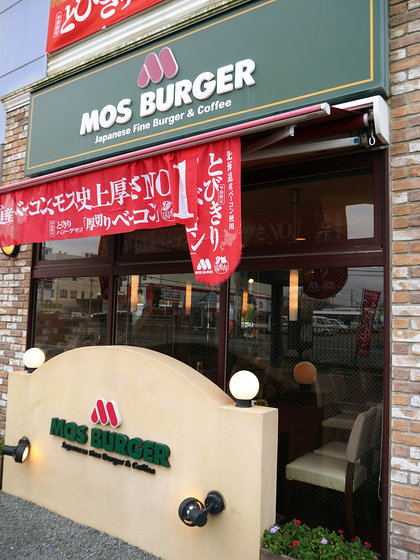 I will place an order at the cash register. Direct fire burning is characterized, it seems that the fragrance of mustard is more compelling.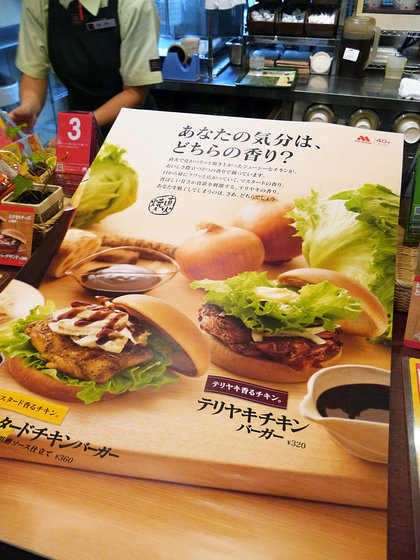 I completed my order and appeared in about 5 minutes.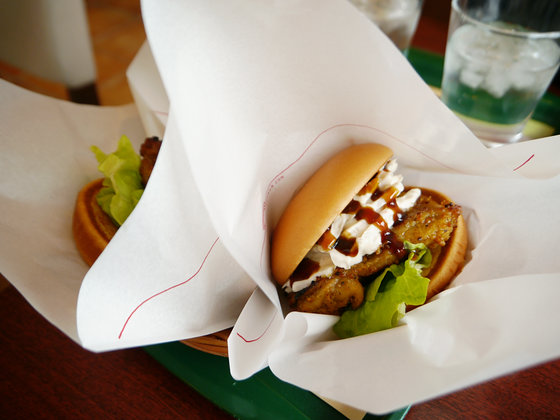 On the mayonnaise based root vegetable salad, black vinegar sauce. Looking only here, it seems that honey is applied to cream cream, it looks like dessert.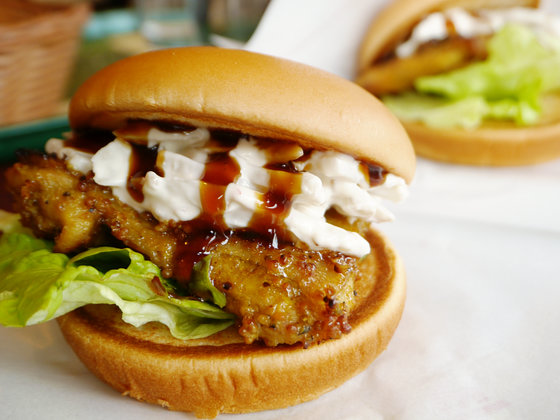 Root vegetable salad has big cut burdock and lotus root, and there is dare a mayonnaise base sauce with sesame and red pepper. As I saw it, it was pretty good with mayonnaise, maybe it might be irresistible to like mayonnaise.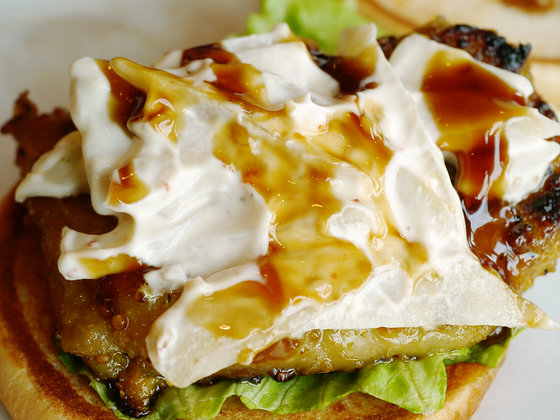 Looking at it from the other side it is like this. There is only the name mustard chicken, it looks very spicy that made mustard color. At the bottom, lettuce feels like a mossy and crispy.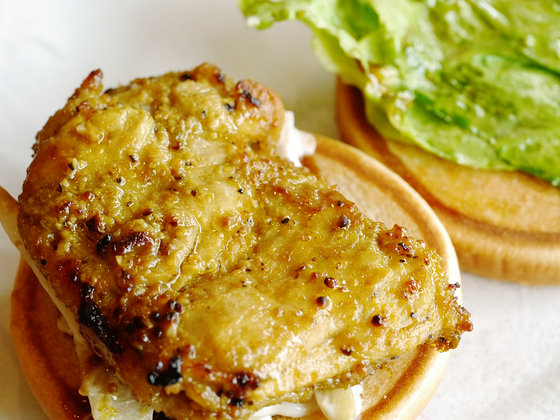 Since mayonnaise sauce never spills, it does not hang on your hands and it is easy to hold.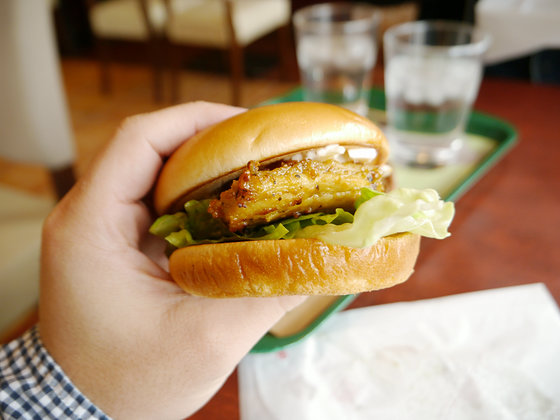 As a taste, mayonnaise sauce is the main ingredient, and feeling that the sweet potato chicken and the like are insisting on existence in texture. The key meat was sliced, I felt a little texture and a little taste of the meat, so maybe I wanted the thickness of the extent not to be defeated by the taste of the sauce. Seasoning seemed to be slightly felt for the flavor of mustard contrary to the appearance, it was unexpected that it was easy to eat. This is because honey adds mellowness. Even those who are not very good at hot mustard are probably OK.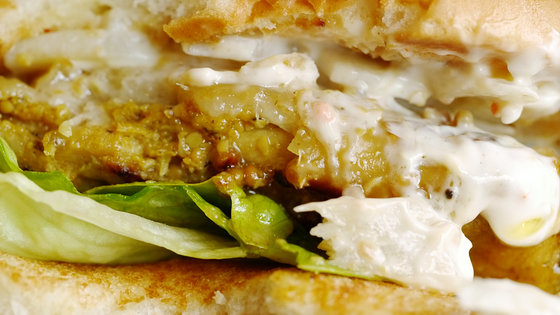 Although black vinegar sauce was not felt so much, it is impressive that as a whole it is finished in a mellow taste, and the whole taste is gathered firmly.

Although it was originally released on February 5 (Tuesday), "Barbecue Focaccia"It is due to strong salesEarly terminationAs a result, it has been released one week earlier than originally.