Morning menu such as French toast is also enhanced "Royal host" New menu tasting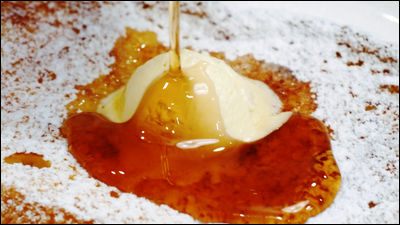 From Royal Host will be on March 6 (Tuesday) "eggs Benedict"Or"Brioche's French toast"We are starting a new morning menu such as. Also from March 13 (Tuesday) it was mixed with Kuroge Wagyu beef and black pig "Black × Black HamburgNew menu using "Strawberry Millefeuille Parfait"We are planning to start selling the recommended desserts for spring such as" Spring ". I participated in a tasting party and had tasted some of these menus.

(PDF)New Morning Menu Royal Host - Royal Host -

(PDF)Hamburg Fair Royal Host - Royal Host -

(PDF)Spring Color Desert Royal Host - Royal Host -

It is "Egg Benedict" (546 yen including tax) in the morning menu. The general Egg Benedict has a lot of muffins with poached eggs on it, but on the royal host you have poached egg on one side of the muffin and coleslaw salad on the other. It is recommended for those who say "two eggs are a bit concerned about cholesterol".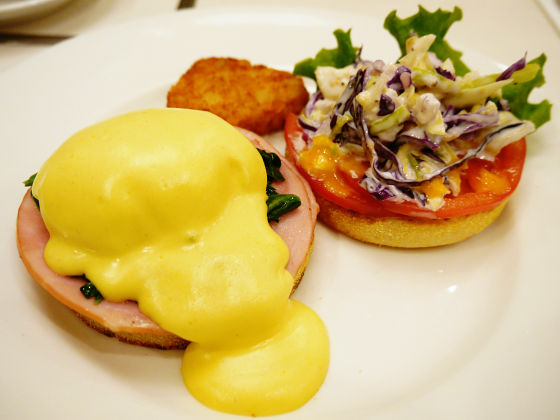 When you put a knife in Egg Benedict, the thick yolks overflow.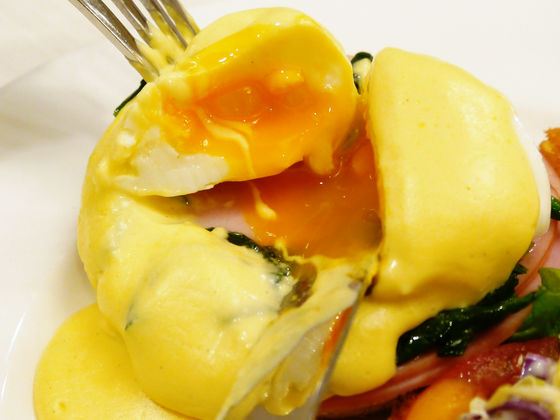 Your appetite is stimulated by your eyes.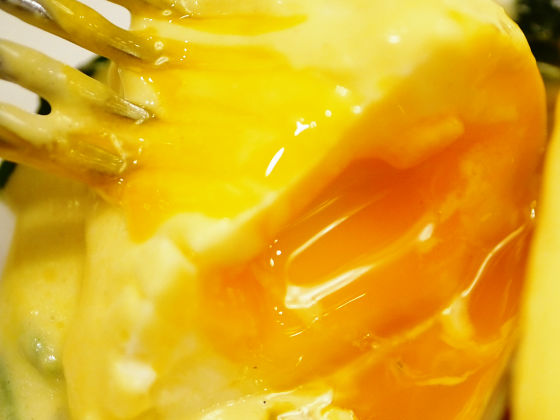 Ham, with spinach. The sweetness of egg often looks at muffins and ingredients. There is not so much richness as it looks, so you can go to Musamsha even from the morning.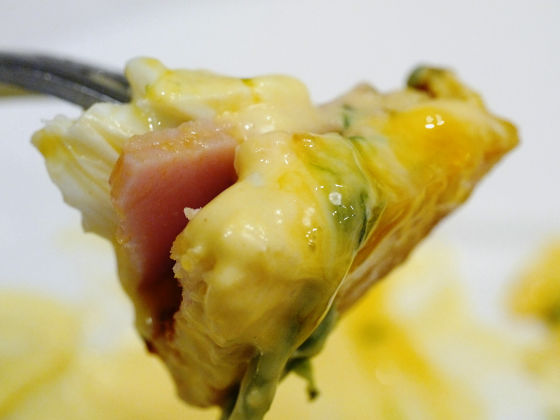 Next is the muffin on which you put the coleslaw salad.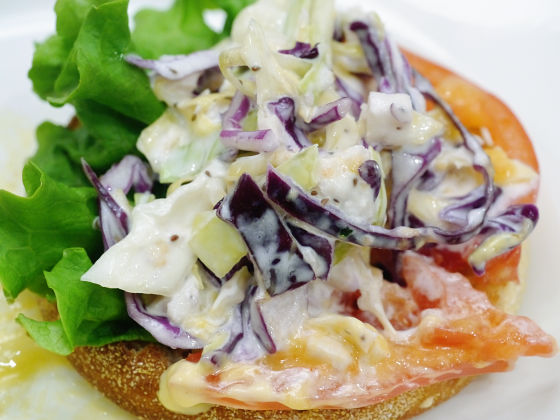 Sour sour dressing is given to steamed chicken, tomato, celery seed and other items. You can enjoy the texture of vegetables shakijaki, healthy flavor.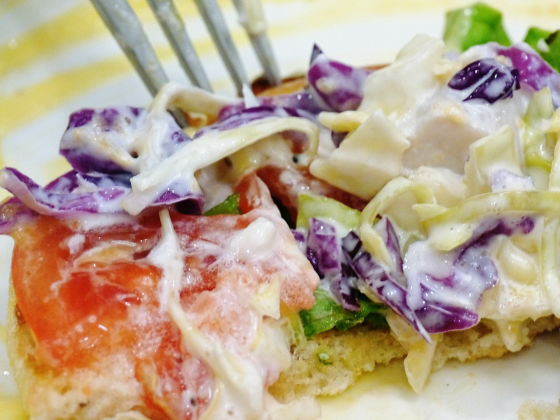 Also "Royal Morning" in the morning menu (420 yen including tax).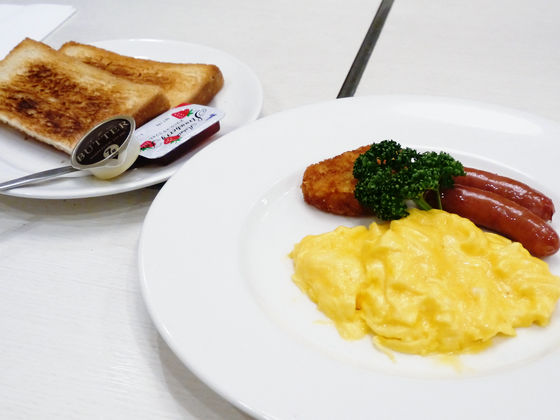 Scrambled eggs, sausages, hashed potatoes.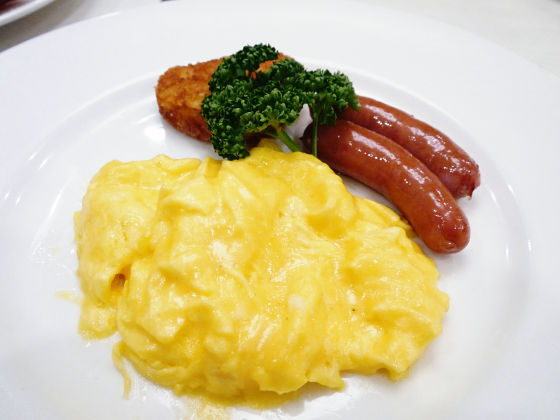 Scrambled eggs use fresh cream and are finished smoothly and fluently. It is probably impossible to reproduce the feeling in this mouth at home, it is worth going to eat just for this.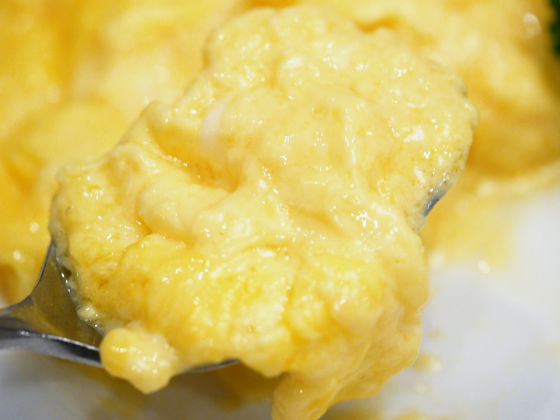 Sausage tastes firmly to the meat itself, seasoning such as ketchup and salt is unnecessary.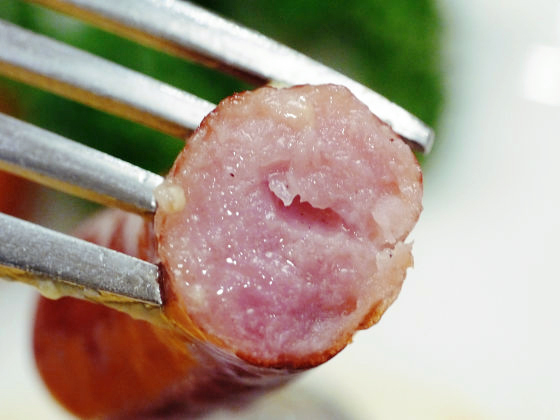 Even if meat's elasticity strongly hits the fork in this way it will hang. Because of that, I can taste a crispy texture, and when I ate it, I feel that the feeling of "koritsu" is habit. This time it is a supporting character of scrambled eggs, but you can not follow.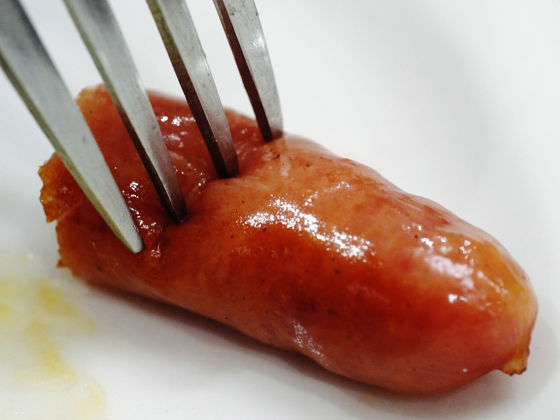 It is a hash potato.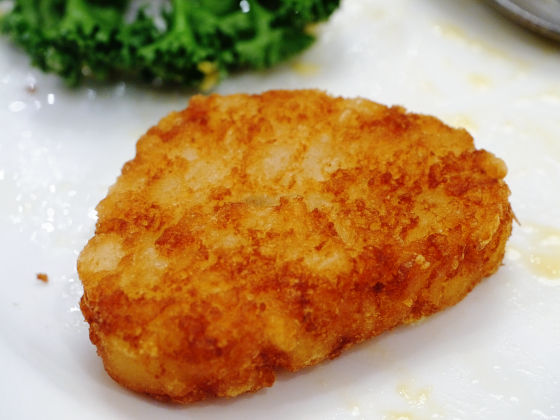 Hashed potatoes in frozen foods and fast food restaurants require salt because the taste of potato itself is thin, but this hashed potatoes can enjoy the potato flavor as it is and can enjoy it as it is.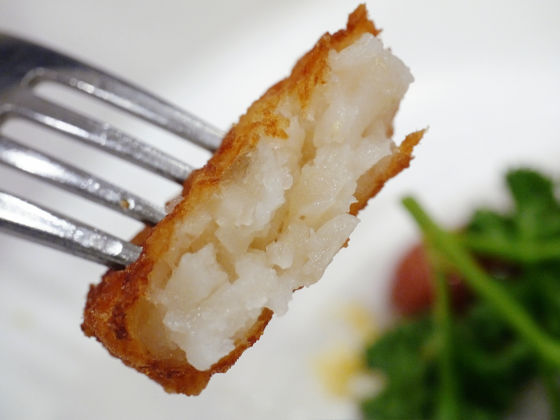 This is toast. Butter and strawberry jam were on.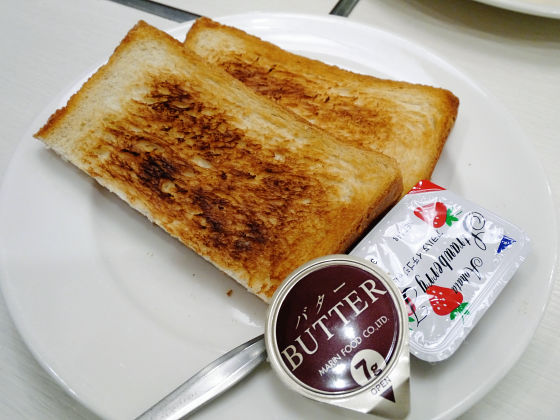 Along with butter. This menu is a simple content that requires an ineffective taste, but it is a content that clearly cleared it.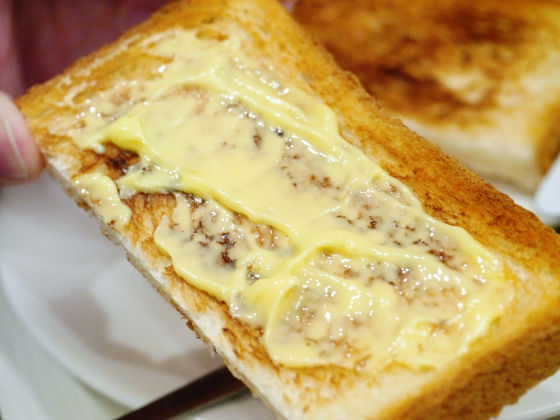 The end of the morning menu is "Brioche French Toast" (609 yen including tax).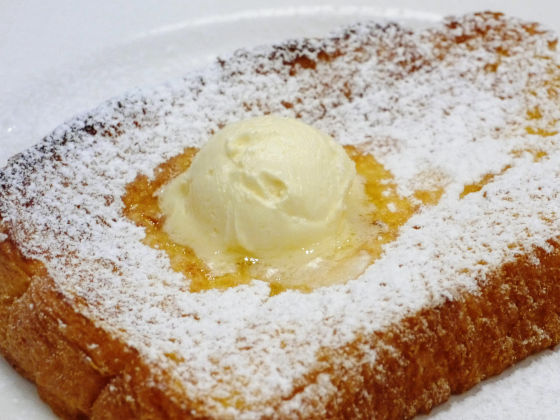 I will syrup.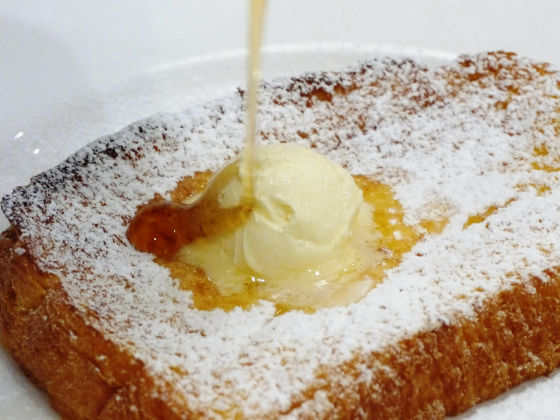 I will call on you.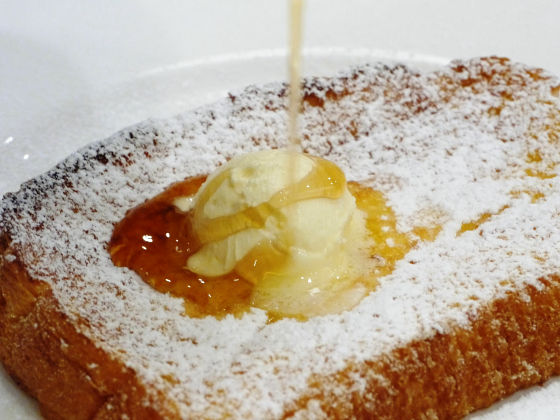 I could do it. Because it contains plenty of syrup, it is possible for the sweet toothpaste to put it in conviction.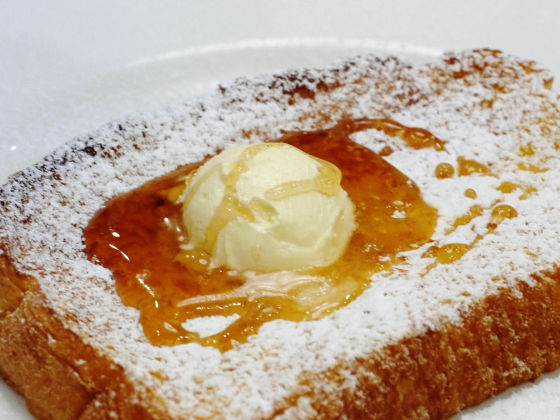 I broke the toast and let it saturate the syrup steadily.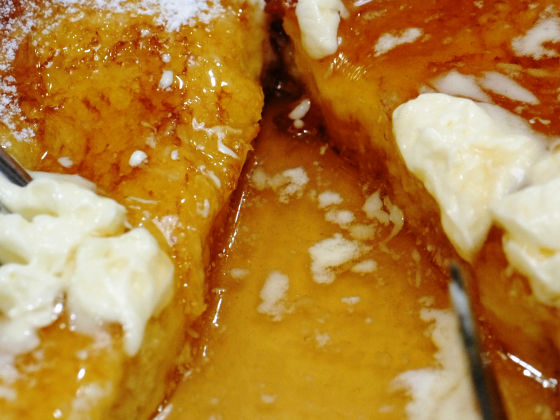 By the way, inside of toast which does not have syrup is like this. Because it is fluffy fabric, when syrup is put on ... ....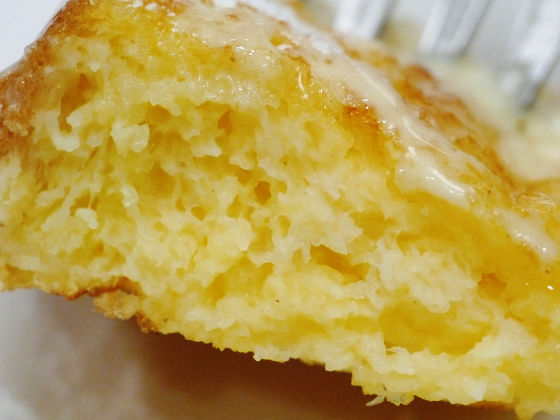 Like a sponge like a sponge dough sucks plenty of syrup like this. Because the inside is fluffy and soft fabric, the syrup spreads to every corner, and the sweetness of the syrup broadens with the moment you put it in your mouth. The outside is crispy, the inside is soft and texture is also good.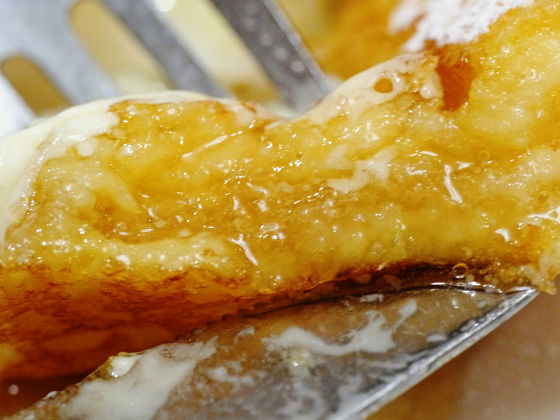 Next is a hamburger menu. This is "Black × Black Hamburger steak & Velly Ni pasta stroganoff style" (1344 yen including tax). Volume full content that you can taste hamburger steak and pasta. Source is stroganoff sauce with beef and onion stewed. Also, lemon-flavored cream is applied.



When hamburger pushes with a fork like this, the meat juice will soak. This involves the pasta under the hamburger steak and adds depth to the taste.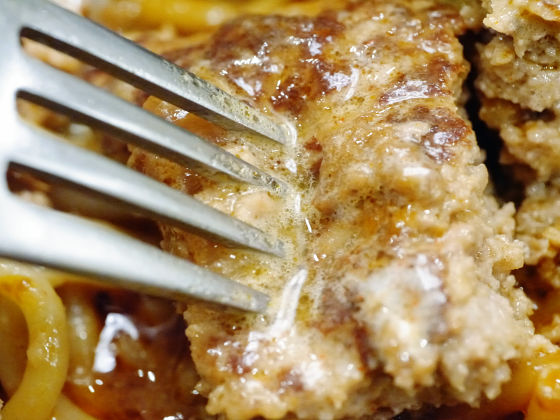 I tried to break it. It is thick and full of volume. I do not think the meat juice is overflowing "Gokuri" and my throat beeps.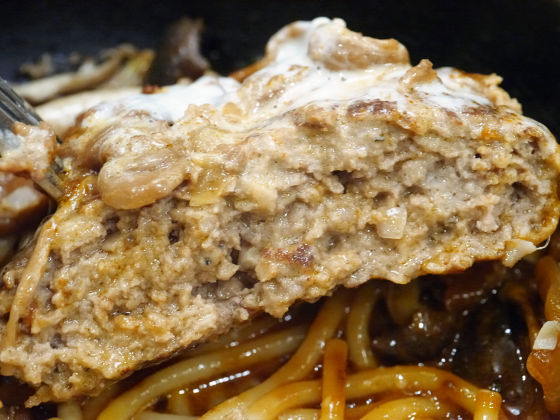 With Maitake, Greenpeace. Juicy taste with overflowing gravy. The umami of the meat is condensed and it can feel the taste firmly with only hamburger, but the taste stands out more by fresh cream and stroganoff sauce.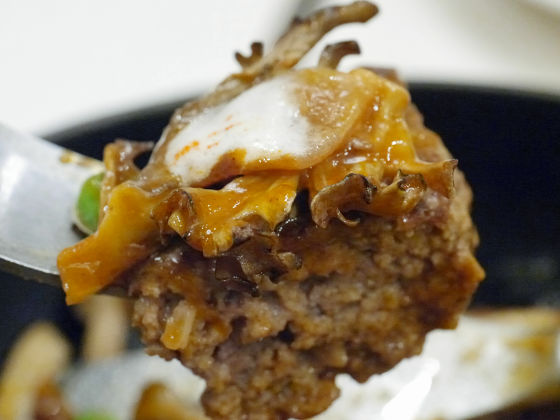 Pasta has a good texture. The sauce and meat juice comes in.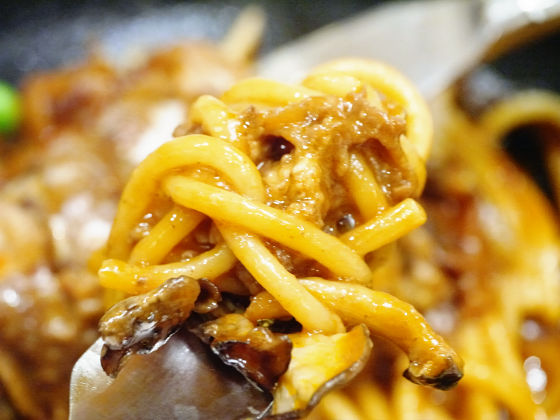 The end is a dessert menu. "Strawberry Mille-feuille Parfa" (630 yen including tax) "Lemon flavored mimosa cake" (472 yen including tax) "Semi-Fred of rare cheese" (420 yen including tax) was tasted little by little this time.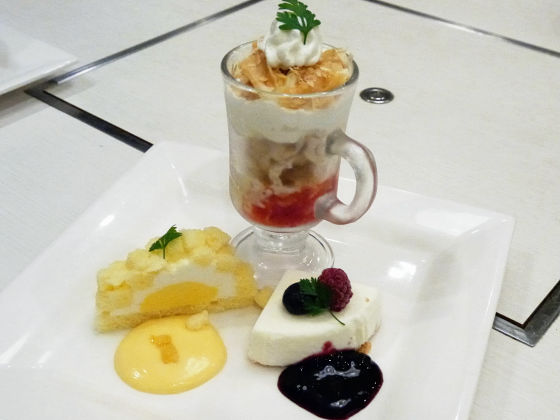 This is "Strawberry Mille-feuille Parfait".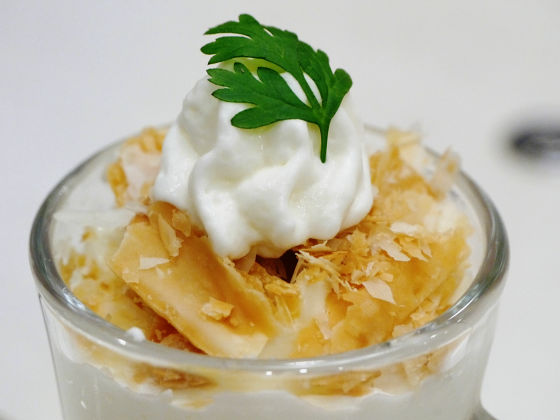 The inside of the parfa looks like this.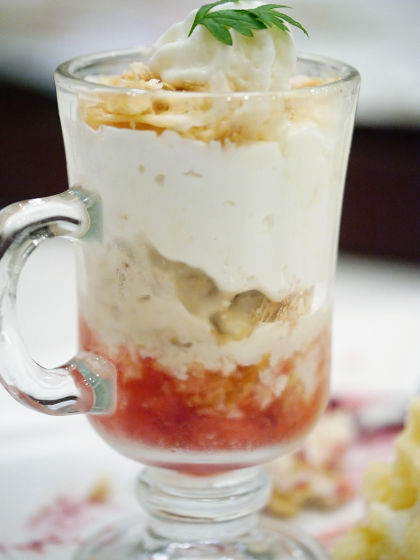 Pie with pie.



Below that are cheese pudding.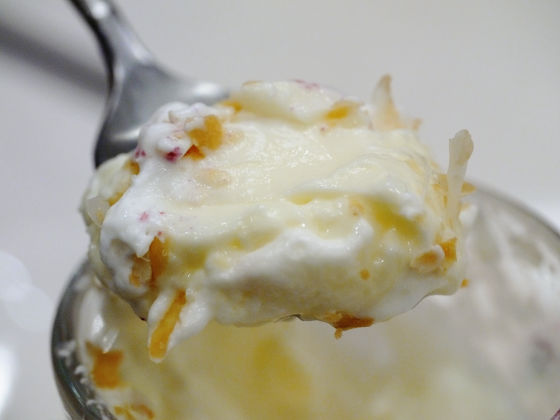 Next is salt caramel ice.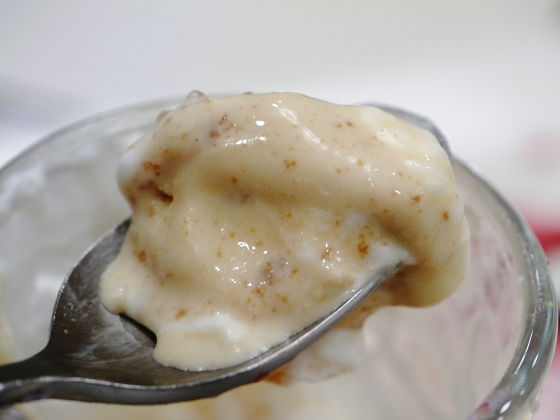 Strawberry sauce at the bottom.



It is good to eat in order from the top, but it is also pleasure of parfait to mix and eat like this. Salt caramel ice becomes an accent, and it is complementing the sweetness of the parfait.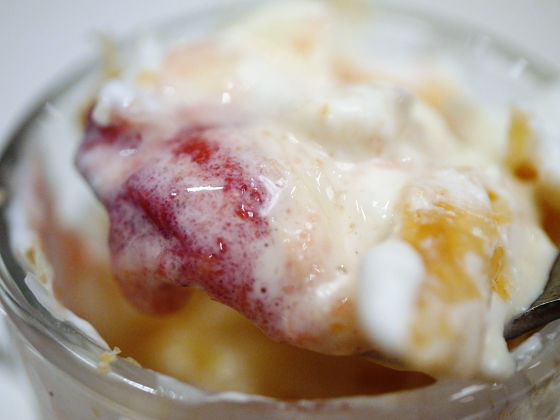 This is "Semifred of rare cheese." Ice cake with plenty of cream cheese on the crunch. Bring it with blueberry sauce.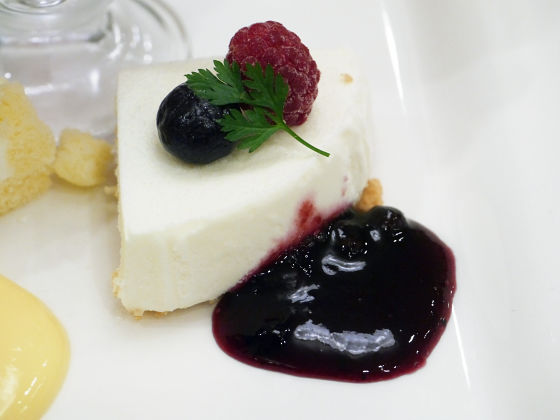 The ice is in a hard state as soon as it is issued, but it stands for a while and Ice melts like a photo and it is recommended because it fits with blueberry sauce.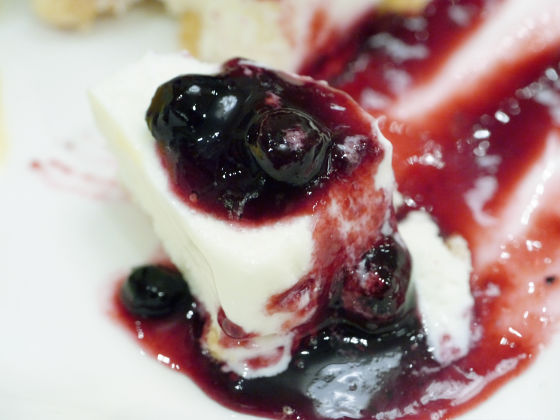 This is "lemon-flavored mimosa cake". I am wrapping cream danju and lemon cream with fluffy sponge. With lemon peel and unglaze sauce.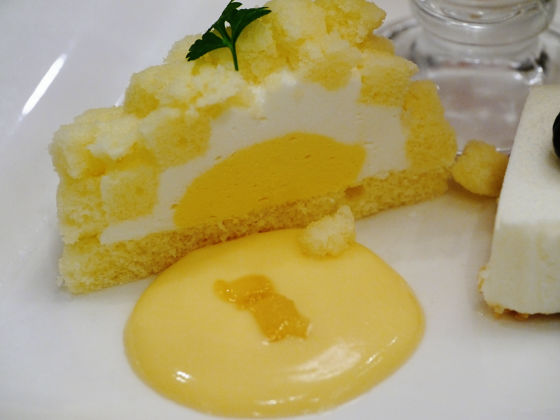 Refreshing with lemon flavor. It is a citrus refreshing mouthfeel suitable for closing the end of meals.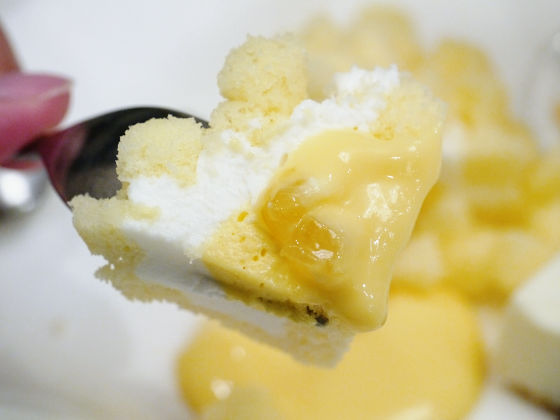 The morning menu was particularly focused on this time, and it was very satisfying content. Since there is a new menu besides the menu introduced this time, please check out those who are interested. There are some stores that are different from the prices we introduced.