A big step to IE 6 destruction, Internet Explorer automatic upgrade in Japan starts in mid-March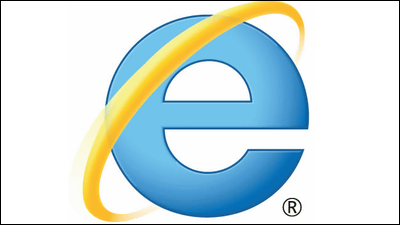 The update of Internet Explorer via Windows Update so far was "IE installer launched", but since mid-March this year it will automatically be done via Windows Update, especially if you do not need to do anything It was announced that Internet Explorer will be upgraded to the latest version without permission.

About automatic upgrade of Internet Explorer | TechNet
http://technet.microsoft.com/ja-jp/ie/hh859701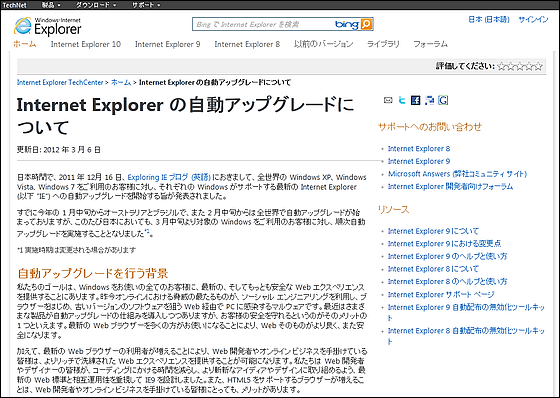 Automatic application will be executed as shown in the table below.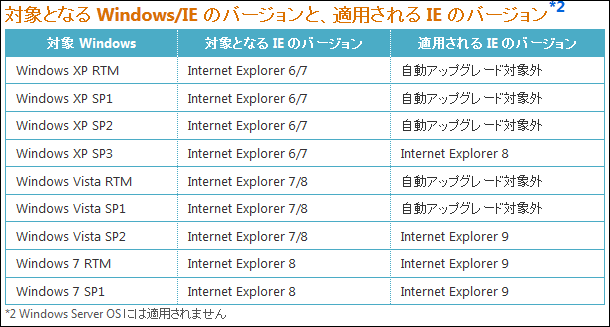 Various FAQs are posted on the above site, and there is written how to avoid it if you do not want to update automatically.

Automatic update has already been started in Australia and Brazil from mid-January this year, and from around the middle of the year, automatic upgrading has started all over the world, so that in order to support the old version of IE various things Web developers and others who were forced to devise themselves should be a little lucky.