"UQ WiMAX" broke through 2 million contracts, the trajectory up to here is like this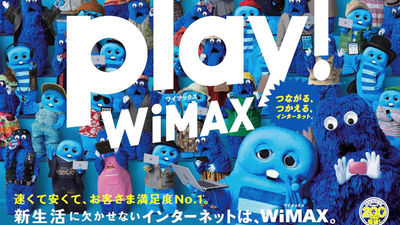 According to UQ Communications, the cumulative number of subscribers of UQ WiMAX (WiMAX) service exceeded 2 million on February 26 (Sunday) 2012. The UQ WiMAX service began commercial service in July 2009, cumulatively exceeding 1 million contracts in June 2011, and then cumulatively totaling 2 million contracts in about 8 months.

Play! WiMAX | UQ WiMAX - High speed mobile Internet with wireless broadband
http://www.uqwimax.jp/lp/play_wimax/

About UQ WiMAX service over 2 million contracts | UQ WiMAX - High speed mobile Internet with wireless broadband
http://www.uqwimax.jp/annai/news_release/201202271.html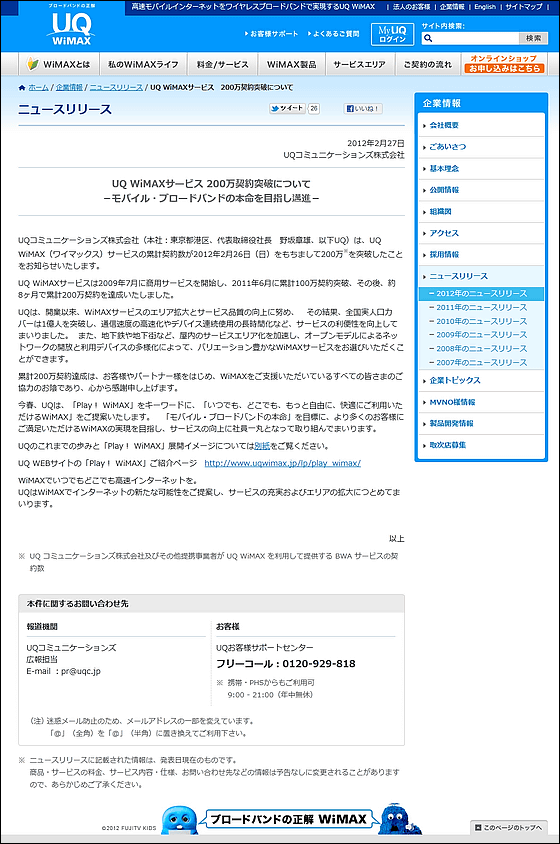 The past steps are as follows.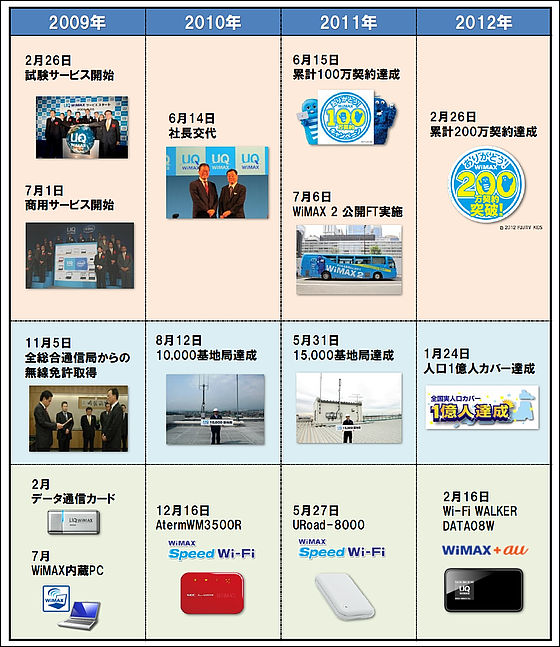 Also, according to the release of UQ Communications,

A cumulative total of 2 million contracts, including customers, partners, support for WiMAX service
Thanks to you and all the press, we have introduced our service widely
I sincerely express my gratitude.

We will continue to provide customers with even more accessible services, more customers
We will strive to work together as a way to satisfy you.
Please continue your continued support and cooperation.
... apparently ...
in Mobile, Posted by darkhorse