I went to the all-you-can-eat buffet restaurant Kamigamo at 500 yen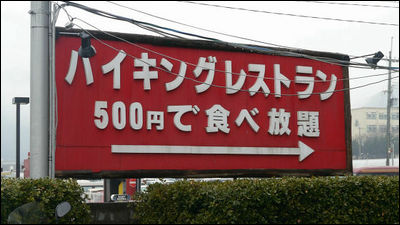 Speaking of buffing, you can buy all you can eat at 1500 yen or 2000 yen, but only "500 yen"All-you-can-eat all-you-can-eat listen Listen to the story that there is a ridiculous restaurant in Kyoto that is not a tide of destruction, I actually went to adventure.

Buffet restaurant Kamigamo

The place is here, the address is"〒603-8036 Kamigamori Nishikawaramachi 1 Kita Ward, Kyoto City, Kyoto Prefecture".

View Larger Map

The target "Buffet restaurant KamigamoBuilding that contains. A big letter "MK" is a landmark.



This building is "MK BowlIt is a building of this, and a buffet restaurant is in this.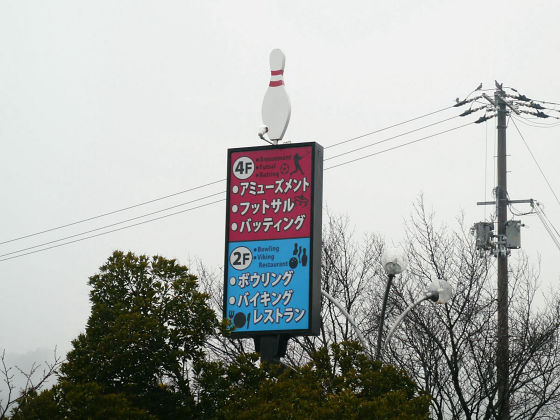 Arrive at your destination.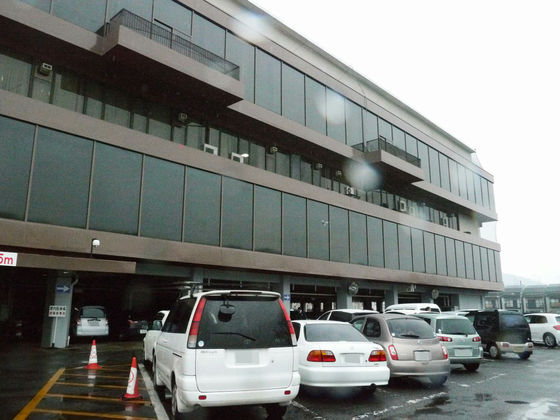 As I entered the building, I confirmed the information on Viking.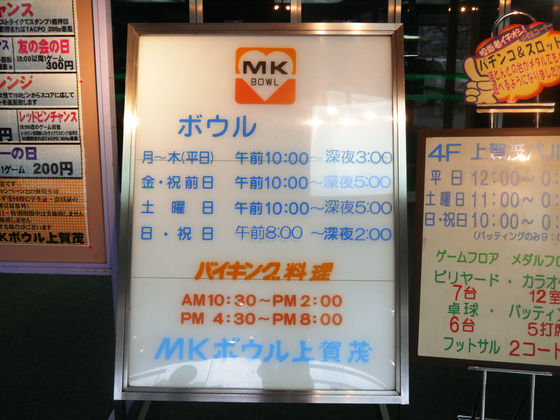 There seems to be a buffet restaurant in the back.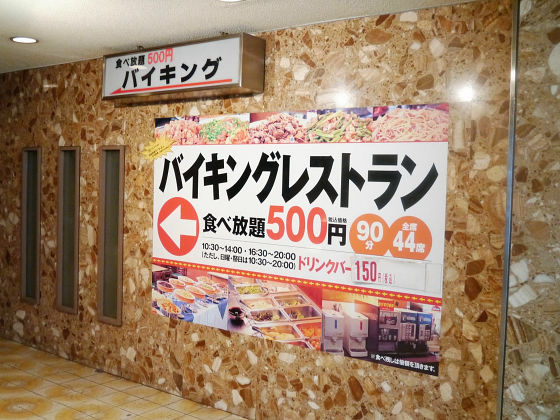 I also found a guide. Next seems to need to go upstairs.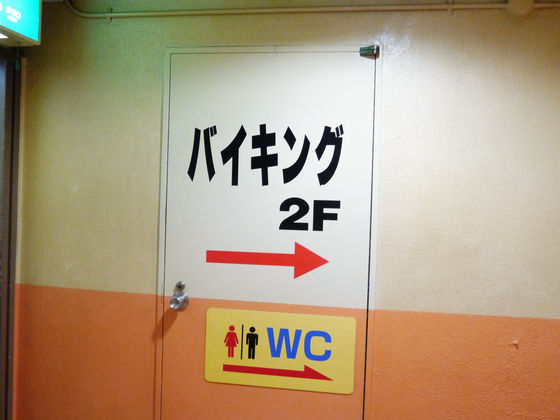 The entrance to the staircase is now visible.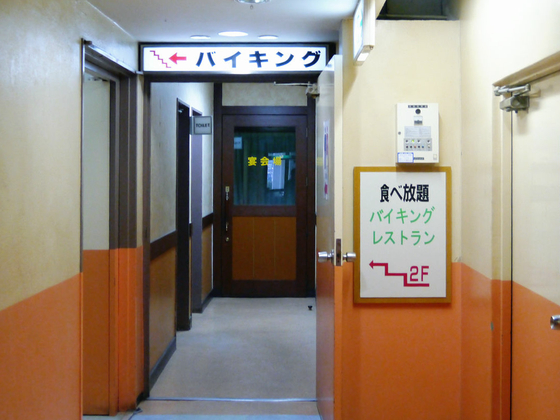 I will climb the second floor.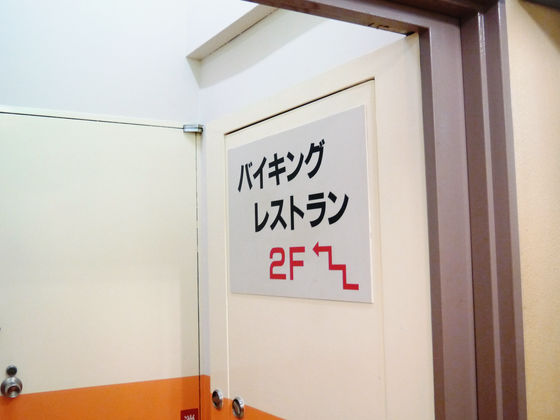 I can see what has come almost.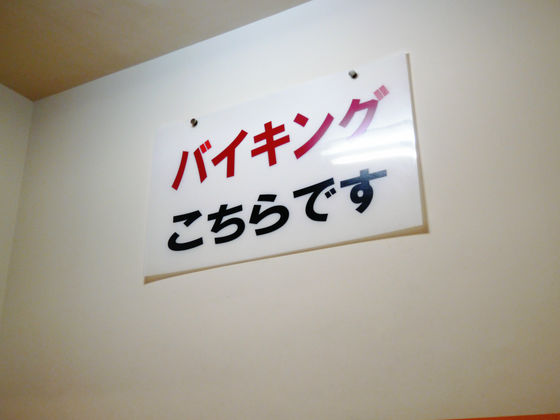 At last we could see the entrance.



The way from entering the building to the restaurant is quite complicated and looks like a maze, so guidance boards and guides were attached everywhere as a measure. Level that it is quite difficult for the first-person to get to the store without a guide plate.

Inside it looks like this. I could imagine because it was installed deep within the building, but there is no atmosphere like so-called "Viking" like giant grasshopper. It is like opening the employee canteen of MK taxi to the general public, and there is an atmosphere that has been made like a fight against the moment when the door was opened as though it faced with the U-shaped desk at Yoshinoya. Actually, people who seemed to be MK taxi employees were also used.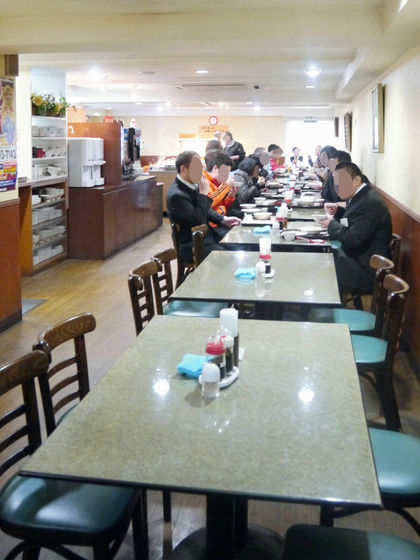 There is a ticket vending machine immediately after entering the shop, and it is a system of buying a ticket by prepayment.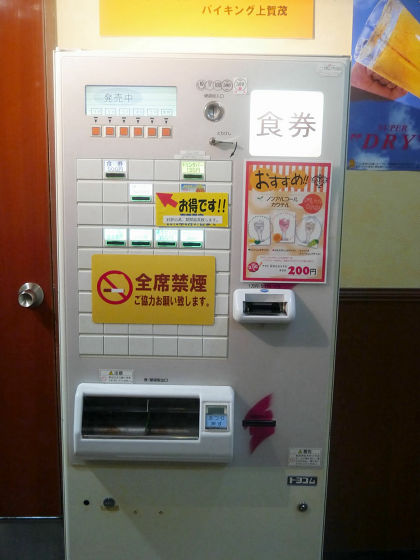 Usually it is 500 yen for the buffet and 150 yen for the drink bar, but since it is 600 yen for the set, this time we will choose the course of 600 yen for the reason.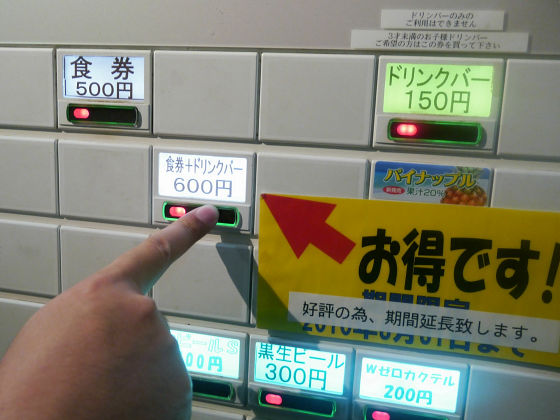 I looked over the inside of the store. The time limit is stated as 90 minutes.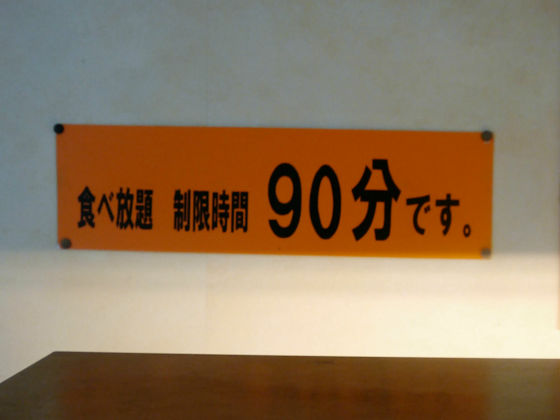 I will not forgive you. "We will double the amount of food left behind."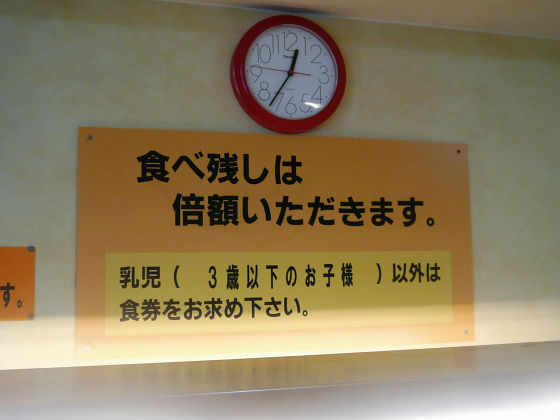 By the way, smoking inside the store is no smoking. It is very appreciated by non smokers.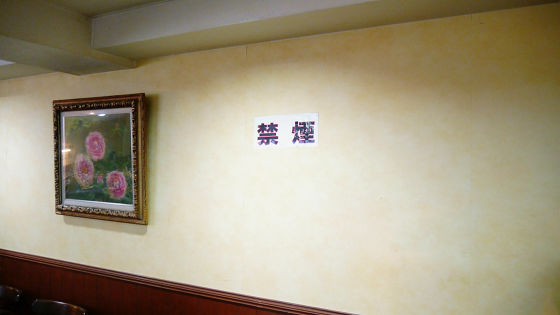 When you give me a meal ticket, you will receive a cup to use for the tray and drink bar. By the way, if you want to drink all-you-can-drink menu, choose the first hot or cold, the cup if it's hot on the spot, and the glass with ice if cold. It is impossible to ask for hot and cold at the same time, and it is a replacement system for cup and glass.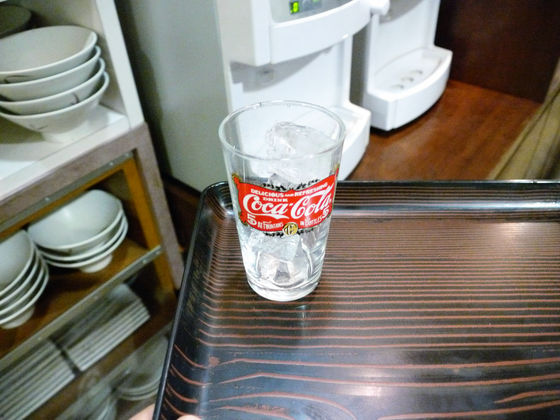 Cold barley tea on the left and hot barley tea on the right. There is no green tea.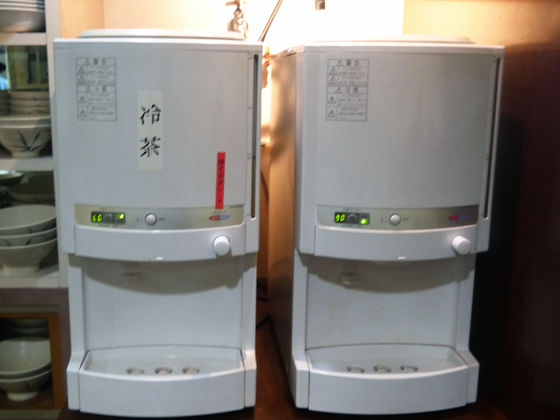 drink bar.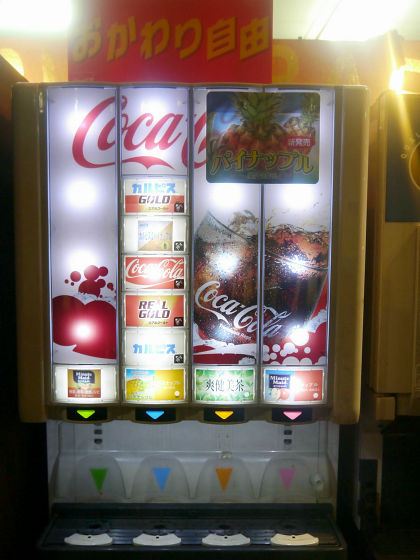 There is also coffee.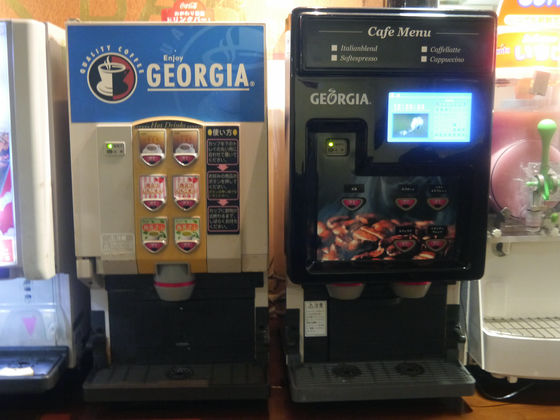 So frozen, what is so-called smoothie something.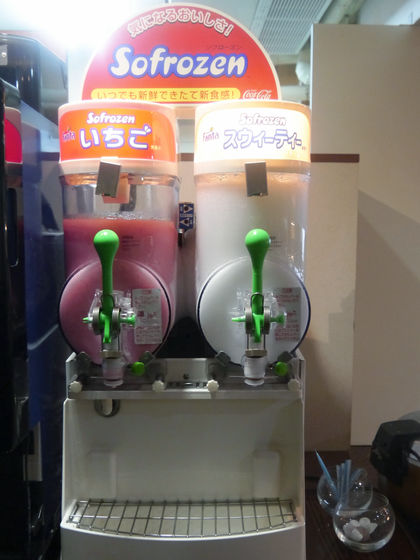 I will take each dish and pick up the dish and let it go.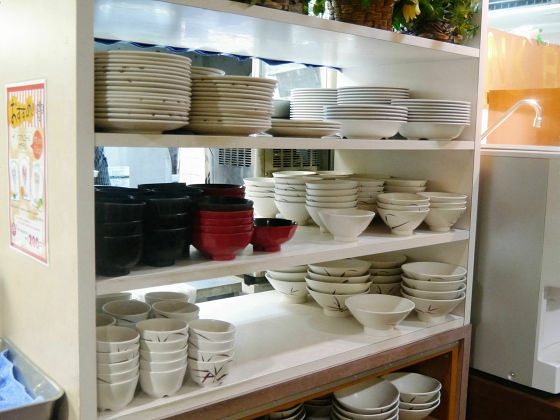 First of all, rice. I heard that they use domestic rice.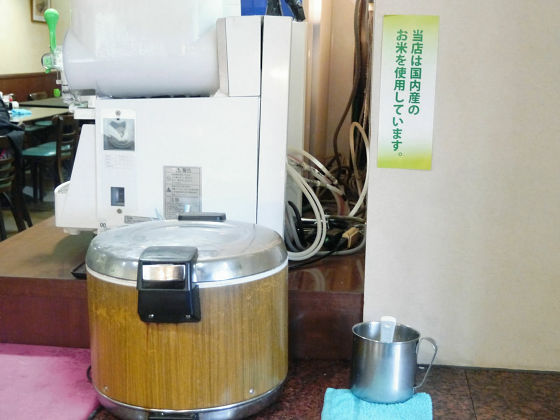 Rice is cooked softly and soft.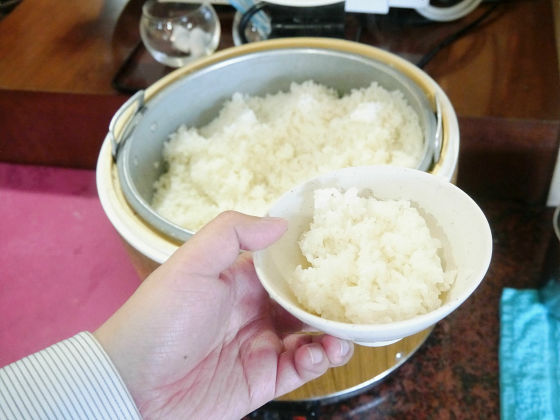 Here is the table with dishes.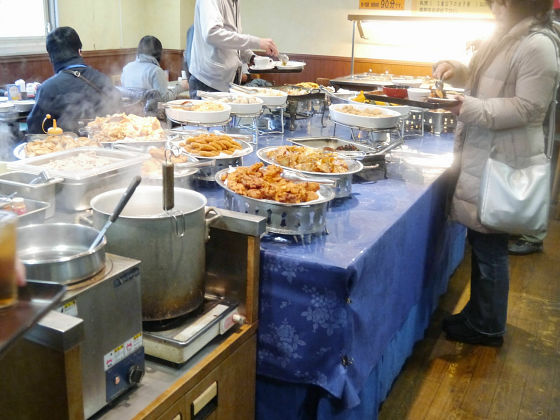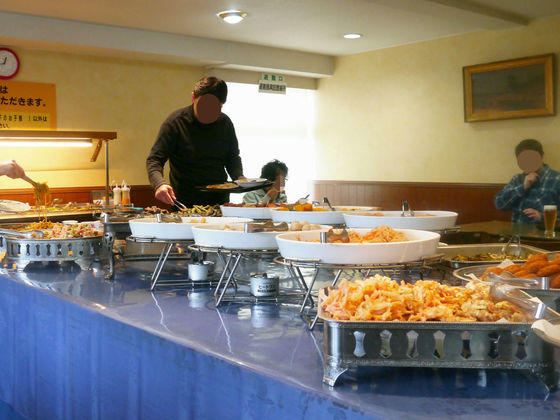 Curry and miso soup are on the entrance side of the table.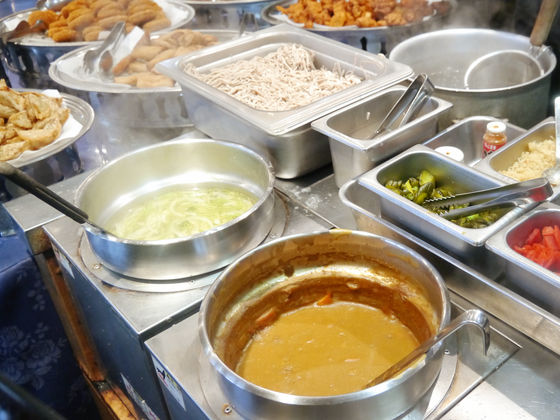 It is also possible to cook your side by boiling.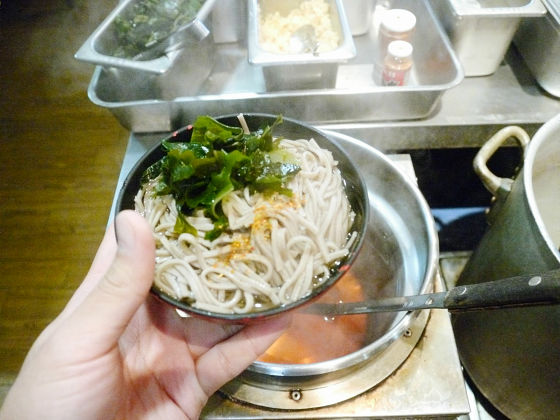 We will introduce the lineup of dishes displayed in order. Spring rolls on the left hand side, potatoes croquette on the right often tend to be fried, fried chicken and university potatoes in the foreground.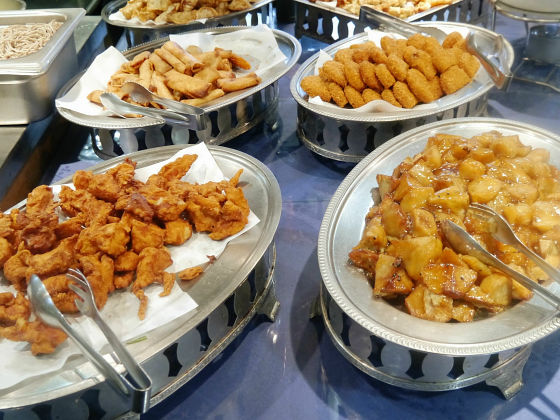 Hijiki, Kannigaki.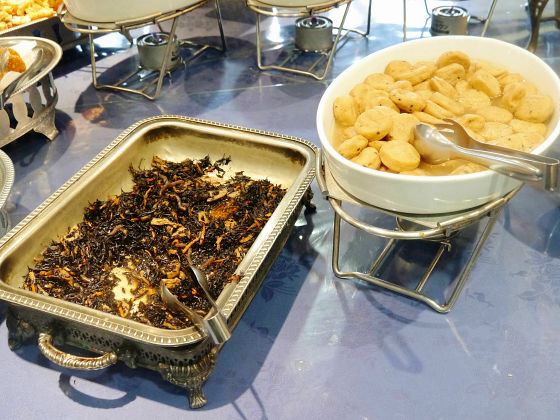 Pumpkin 's simmered meat, sesame meat ball.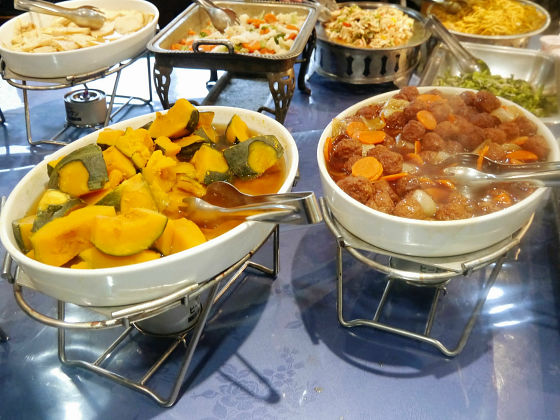 A baked mustard shrimp, sir.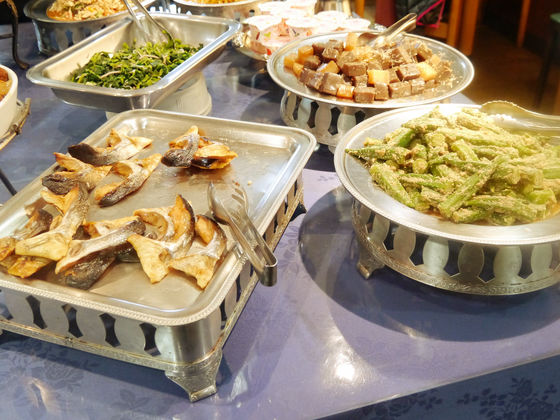 Boiled sweetened with sweet potatoes from the left, jelly, spicy spinach in the back.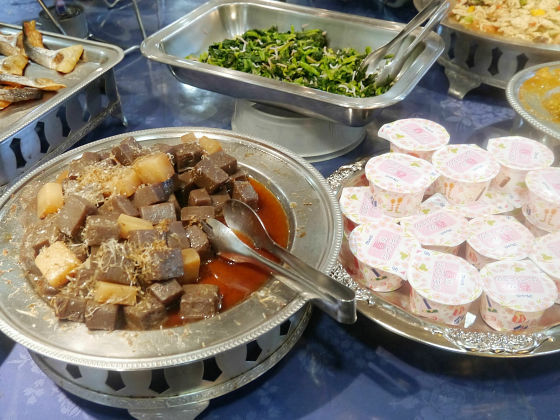 Stir-fry of squid and vegetables, simmered bamboo shoot.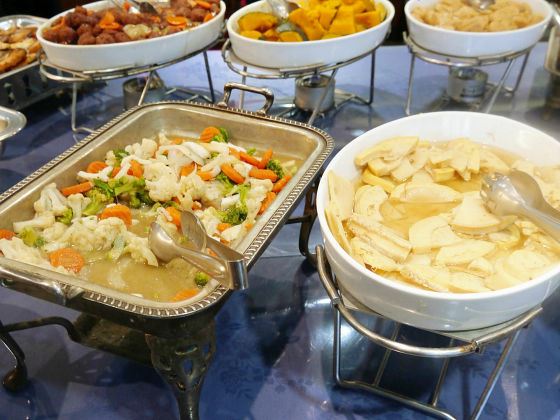 Rolled cooked taro, dried radish.



Kakiage, fried dumplings.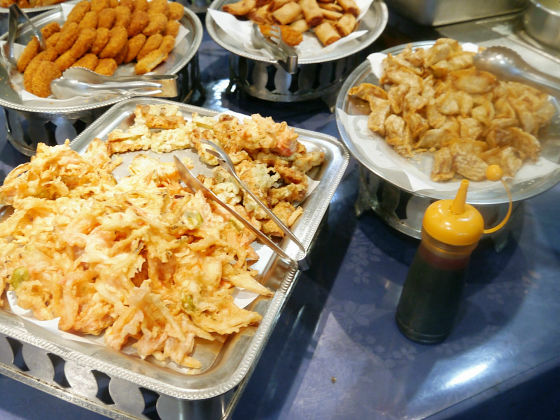 This time it is a zone of salad and dessert. The type of salad is pretty fulfilling. It is a nice content for those who like vegetables.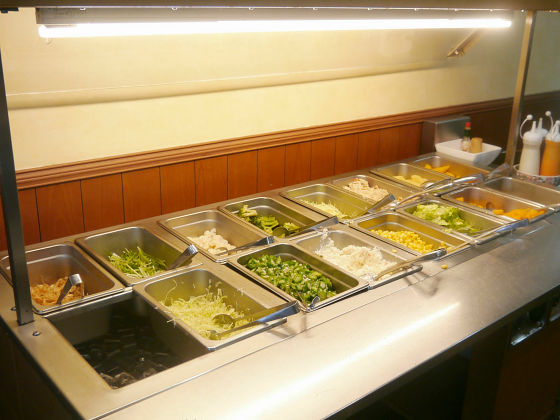 Mizuna for Namuru.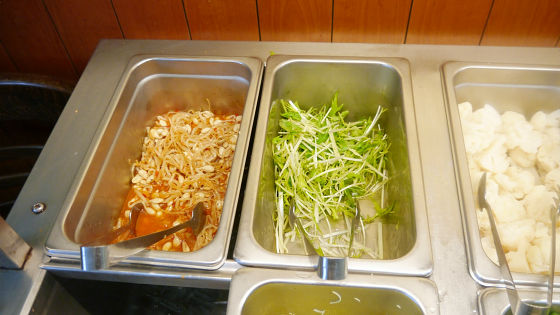 Cauliflower, broccoli.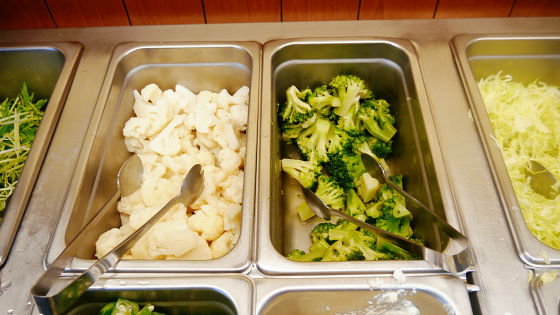 Cabbage, Okara.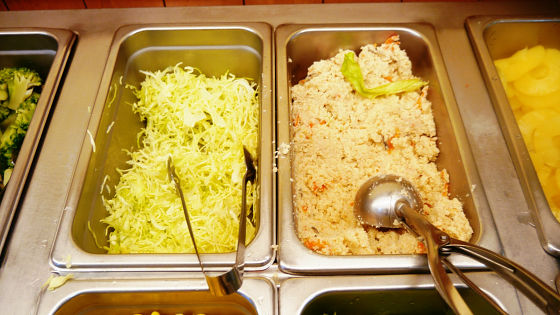 Lettuce in corn.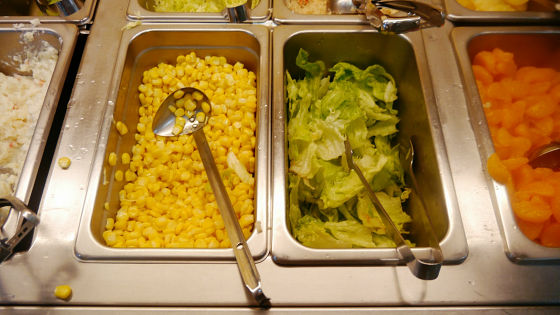 Potato Salad with evening.



Japanese style dressing on two kinds of French dressings, red and white. Salt also has Tabasco.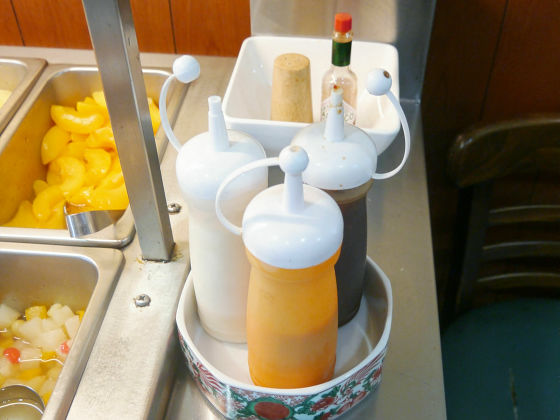 This is dessert. Peach in pineapple.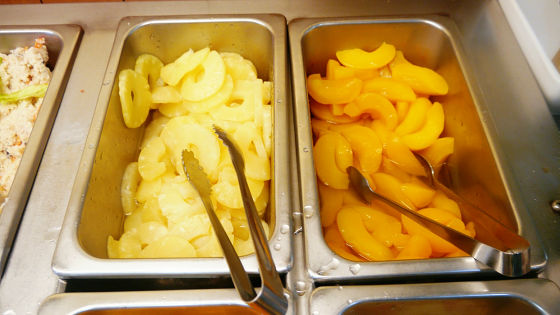 Fruit punch in oranges.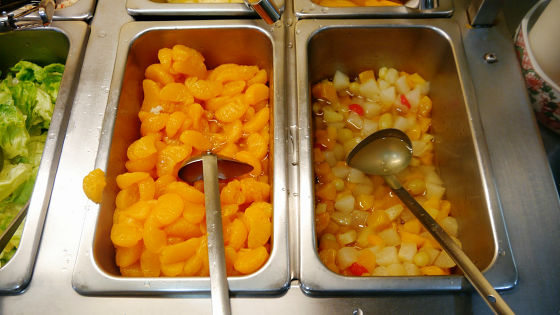 Because I was hungry, I chose a bit of clatter. It is a taste to worry, but it is a little bit cold overall because the food was long before being tasted first. Everything was dangerous, fried chicken and fried chicken too, it was disappointing toothache.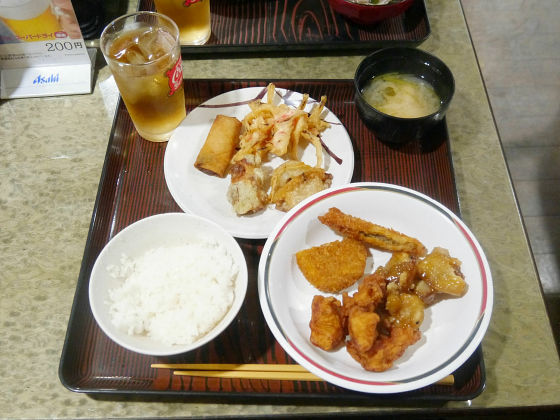 When I looked at the desk, I found the word "Please use freely in the microwave".



Yes, a microwave oven is set up in the store, and if you warm up cold dishes with this, OK. When actually trying to warm up, things that were somewhat disappointing taste will make you feel much more delicious. Use of microwave is indispensable for meals here.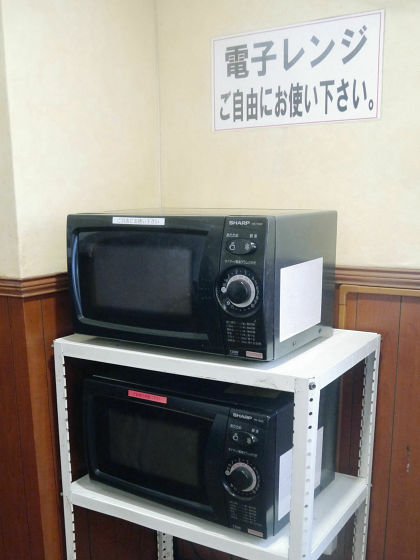 I managed to clear the first set with the help of the microwave oven, so I decided to go further.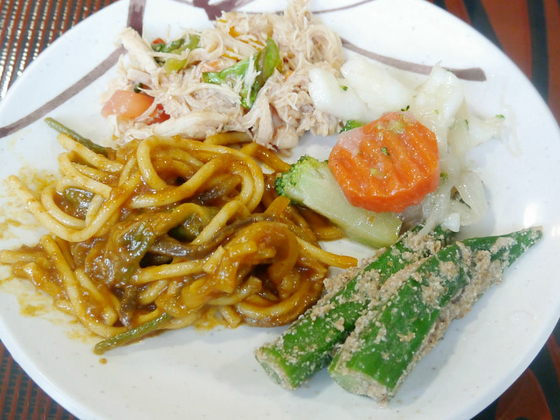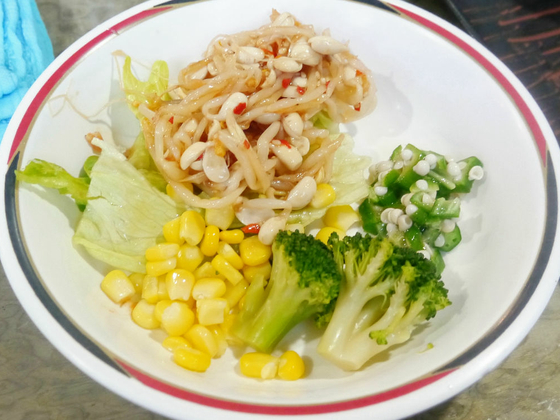 Stir-frying meat and garlic sprouts, which was delicious because it was freshly eaten.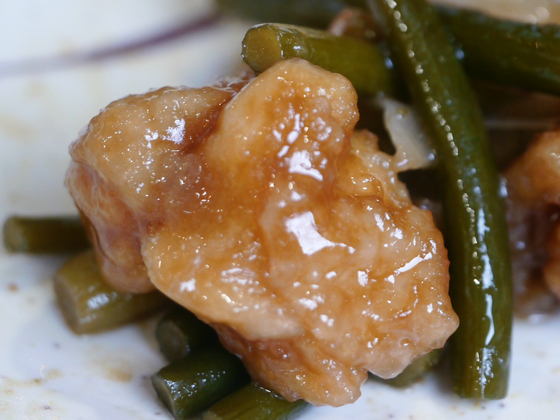 A shark's bear with just good salty.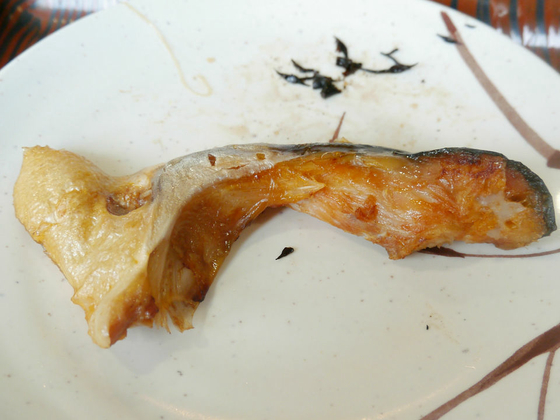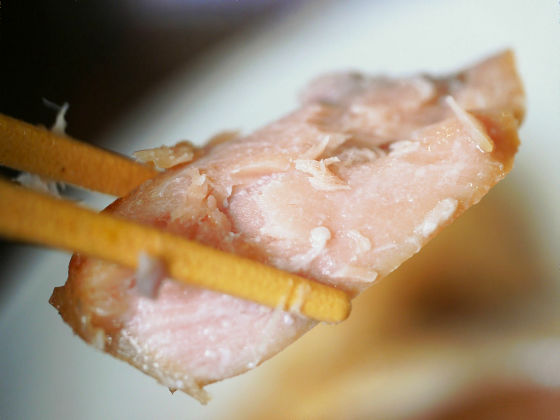 Challenge curry to change the mood. Ruby of Shabashaba is not only curry, but it contains a variety of vegetables and meat while it is small. Although the taste is a bit harder, the taste is that the stew burning time is short, the richness is thin, "it is definitely curry ...? House'sCurry shop curry medium spicyIt feels like.



While flying, freshly fried tempura came out. Tempura sauce of just good condition is completed by adding soy sauce put on the table for buckwheat soup. Recommended for those who eat tempura only.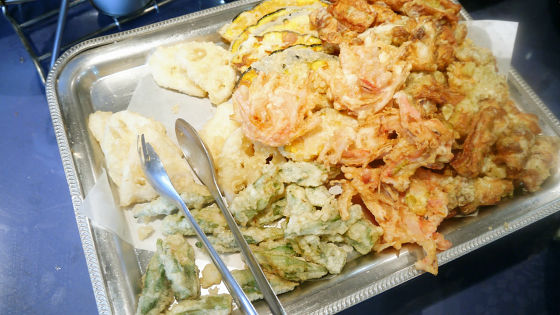 If you combine with soba you boil by yourself, tempura soba is completed with haste.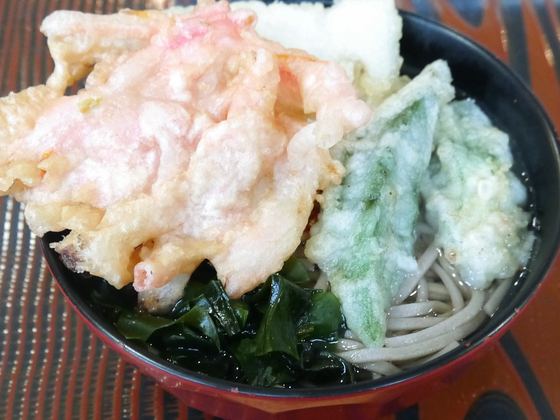 Not only side dishes and salads but also things like desserts properly. First of all, syrup was applied to fruits. Sweetness and texture of feeling like gypsum fruits.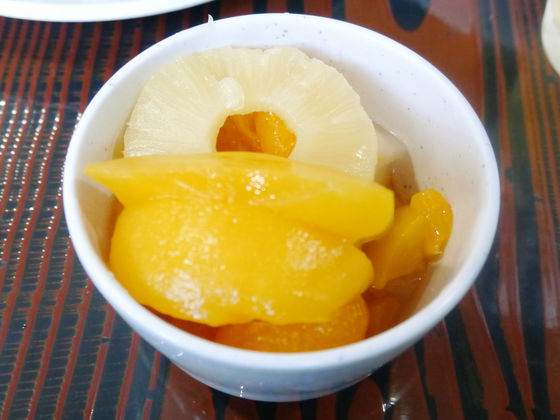 Please be careful as you will get painful pain when you eat at once in a cold day.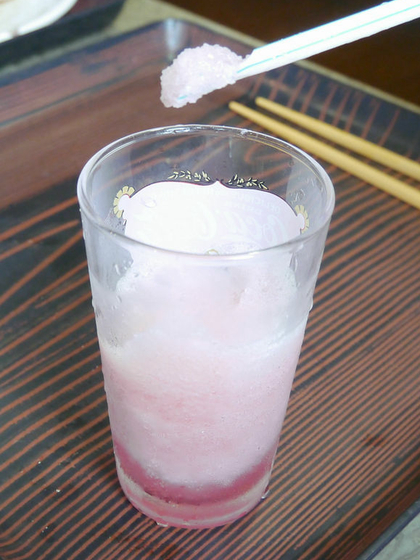 "Spring gifts".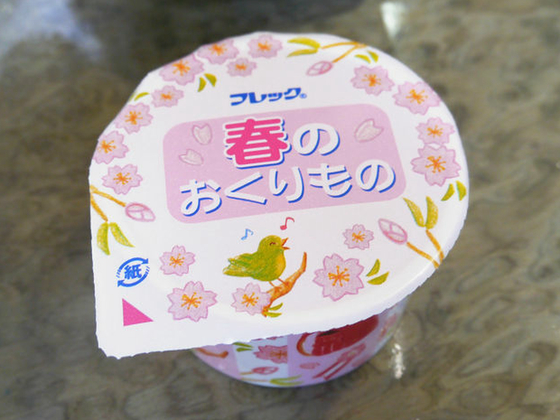 With paper spoon.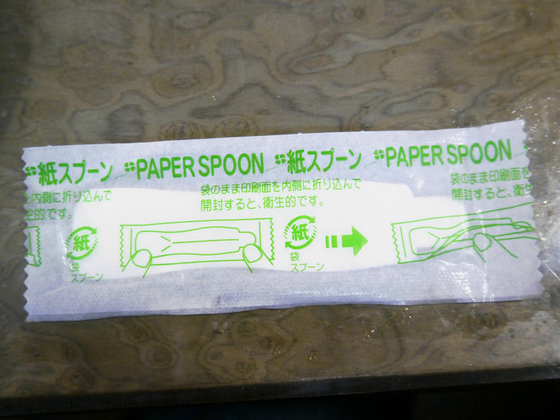 Inside, peel pulp was on jelly. According to the personal impression of those who tasted, "It feels like drinking sugar water while clamoring fragrance of sugar and fragrance of sugar but flavor of flavor of toilet". Because it seems that it does not fit thoroughly for people who do not fit, be careful.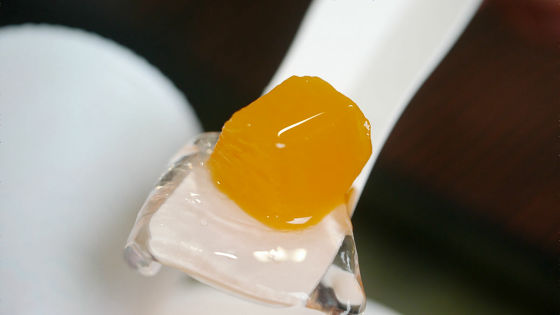 Dessert also flattened, a cup after meal. Thank you for the meal.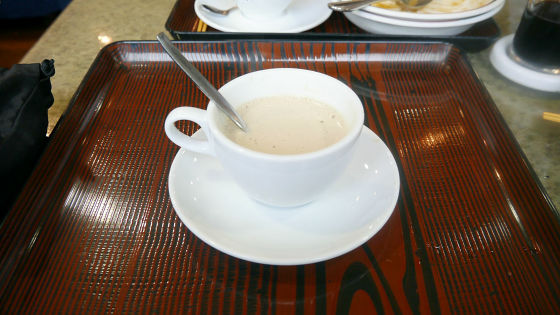 When going to Viking, "You must eat a lot and have to take the original!" As a result of overdoing, as a result of eating too much, it gets disgusted and it tends to be in the state of "What am I doing ......" Since the price of Viking is 500 yen, the threshold until taking the former is overwhelmingly low, such worry is absolutely none.

Also, whatever the quality of the taste is low, it is rather "500 yen", so do not embrace the high expectation from the beginning, if you look at the shock attitude from the beginning OK. In fact, travelers from overseas, and perhaps people like cheap backpackers, so if you know from the beginning that "this is something like this" it is a level that is generally convincing.

In addition, as a bean knowledge for people going on adventure in this buffet, it is possible to spend more meaningful time by holding down the following points.

· It is the same as the basic rule of Viking, so if you pick up near the dish, you can immediately get the freshly prepared dish.
· It is indispensable to taste dish in the microwave oven.
· When going by two or more people, you can first avoid dishes of the day by putting impressions on a dish little by little depending on each other.
· The entrance side of the store frequently enters and leaves people, so it is too cold in the winter season. Let's sit down in the back seat as far as possible.
· Although the entrance side seat is narrow and there is quite a sense of blockage, there is a feeling of opening because there is only one window in the store in the back seat. It is recommended as it will look like the picture below.