Photos taken of Google Street View and their shooting situation

ByMind Monkey

Google street view car that runs along the roads around here and takes pictures of the surroundings of the road. Immediately after service is introducedI found something strangeAlthough it became a hot topic, it is decreasing that the noise is now. However, Street View car still runs southwest to update photos.

In California, a cycling man encountered just where this shooting vehicle is shooting street view. I put the shooting vehicle in the photo, but later I found out where I was reflected in the street view.

The location is in the south of San Jose, California,Moss Landing Wildlife AreaNearby.

View Larger Map

From the California State Route 1 (Cabrillo Highway) to the west side a side street bifurcates and there are large stores.

View Larger Map

Google's street view car ran from the northern side of the provincial road and went into a side street, but a cycling group man who was running at the same time shot this vehicle. It is reflected in the street view.

View Larger Map

And a picture taken by a man is kore. MenRedditUser'sKirbyderwoodIt is popular as it is an interesting photo.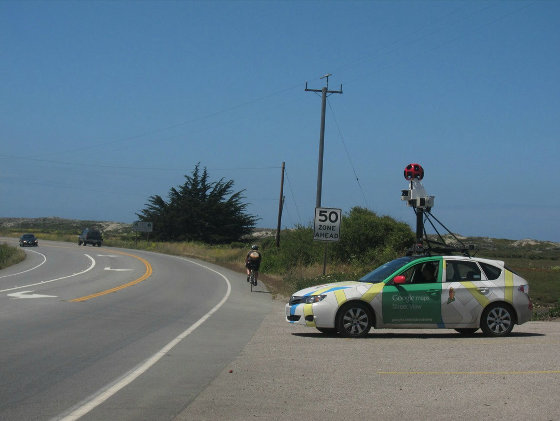 Similarly, the case where reddit users were shooting "Street View Car" was filmed in the street view carCpt_hammerHas also experienced. The picture is kore.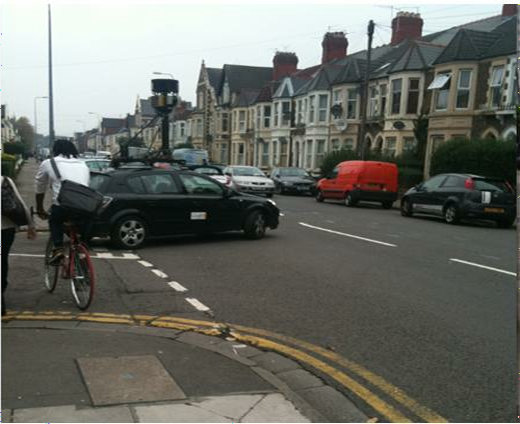 The place is Cardiff in England, Wales.

View Larger Map

By the way, in the pastMen who propose using Street ViewAlso, if you see street view cars, if you add something stuff, you may be looking forward to find yourself in street view at a later date.