Vehicle top 5 traded at a high price that I can not think very like a car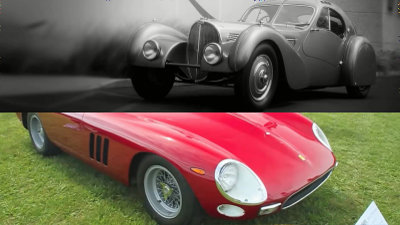 Many of the price of general cars fall within the range of 1,000,000 yen to 3 million yen, and even luxury cars are around 10 million yen, but if this becomes a scarce car, digits will jump up and it will not be available for hundreds of millions of yen Things will also appear. It was not uncommon for automobiles to trade at high prices during the bubble period, but there are cars that are trading at billions of yen without any price drops.

◆ First place:Bugatti type 57SC Atlantique- 3.27 billion yen (2011)
Among the luxury car "Type 57" series produced by Bugatti from 1934 to 1940, this Atlantique is known especially as the famous "beautiful car". In the prototype made in 1935, electron (magnesium alloy) and duralumin were used for the car body, welding was impossible, and it was made by joining with rivet stopper. When it was commercialized it became weldable aluminum, but it retained a characteristic seam as if it had been riveted.

There are two in existence, one is a fashion designerRalph LaurenOwned. The other was owned by Dr. Peter Williamson, but sold in 2010 to Mullen Auto Museum in Oxnard, California between 30 and 40 million dollars (then 2.5 to 3.3 billion yen at that time).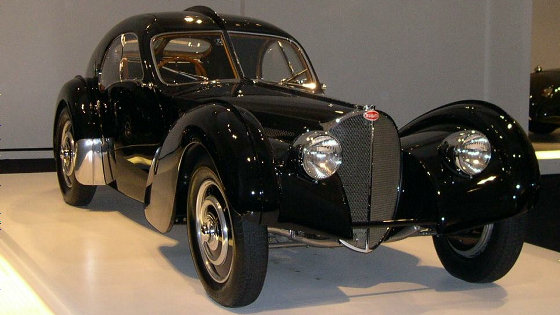 BySfoskett

A movie introducing this Atlantique by Andrew Reilly of the Mullen Automobile Museum is here. Although it is partly monochrome, you can also see engine rooms and others.

1936 Bugatti Type 57SC Atlantic - The World's Most Expensive Car - YouTube


In this movie you can hear that engine sound.

1936 Bugatti Type 57SC Atlantic starting up - YouTube


◆ No. 2:Ferrari 250 GTO-2.45 billion yen (2012)
Ferrari developed in 1961, Ferrari 250 GTO sold from 1962 to 64 years. With a car that is always highly appreciated,In the bubble period it was trading at billions of yen valueAbout The one that ranked in here is the body number 5095, which John Hunt who was handling a real estate company named Foxtons bought for £ 15.7 million (about 1.9 billion yen) in 2008. Even this alone is amazing enough, but this year,Transaction at 20.2 million pounds (about 2.4 billion yen) was establishedI heard he did. This amount is the highest value of cars in the UK.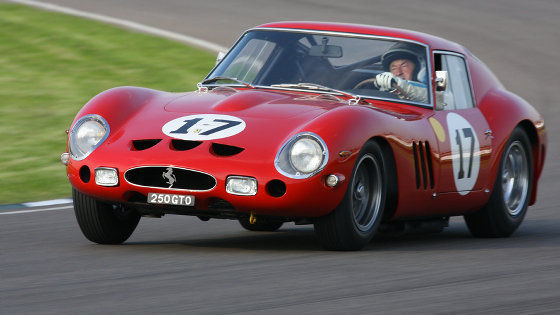 ByRichebets

This movie seems to be 4091 GT classified as Series 2 of that Ferrari 250 GTO.

1962 Ferrari 250 GTO Start-up & amp; LOUD Acceleration - YouTube


No. 3:Ferrari 250 Testarossa 57 Year Type- 1.8 billion yen
Ferrari 250TR (Testarossa) developed for Ferrari for racing. Its initial type is TR 57 year type. It was sent to the auction of Ferraris in 2009,A successful bid for € 9.22 million (1.18 billion yen)Sometimes it was done. In 2011, it was traded at 15 million pounds (about 1.8 billion yen).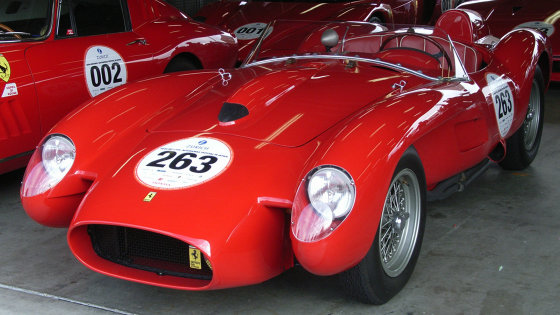 ByElanbeat

No. 4: Ferrari 250 GTO 63 years - 1.6 billion yen
The same 250 GTO that ranked in second place ranked in here, and the height of the evaluation is apparent. I bought at this price is DJ's Chris Evans who is active in British radio and television. It is known as car collector, especially Ferrari collector, and before thisFerrari 250 GT Spider California SWBWe get it at 7.04 million euros (about 920 million yen). In order to obtain this 250 GTO, it seems that we released three Ferraris from the collection.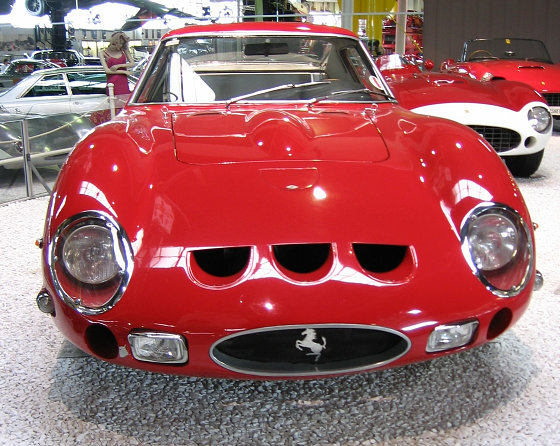 By Christian Kath

◆ No. 5:Mercedes · Benz W196- 1,453 million yen
It was an F1 car Mercedes · Benz used in F1 in 1954 and 1955, and got on this carVan Manuel FangioHe won twice the world championship. It was traded at 12 million pounds (about 1,453 million yen) in 1990.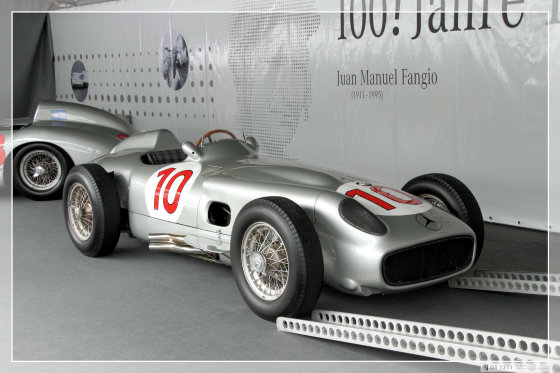 ByGeorg Schwalbach (GS 1311)