Check the ability by sinking or breaking in water or making notes with a power tank how much waterproof notepad is tough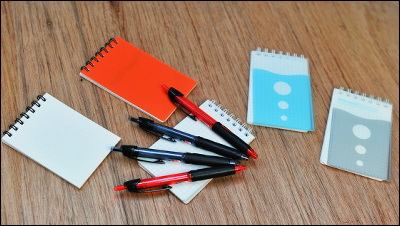 'I got my important notes wet in the rain and the letters blurred and I couldn't see them.' 'I couldn't read them in my washing machine with the notes in my pocket.' Or 'I was sweaty when I put them in my pocket. It's been over and over, 'and' I came up with an idea to take a bath but I didn't have any paper to write down, I forgot when I got out of the bath, Ukya! ' So, when I bought a waterproof smartphone, this time I ran out of battery, what should I do? That said, 'Yes, the technology of mankind is evolving rapidly, if there is no doubt that there should be a waterproof notepad as well!' Because I narrowed down the candidates, I decided to actually buy and try it.

The first is Okina's
Pocket Waterproof Memo
(472 yen including tax). There are three color variations, clear, blue, and gray from left to right.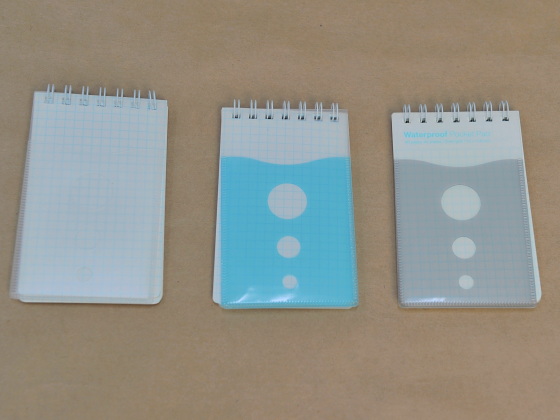 The size is 73 (W) x 118 (H) and fits in one hand.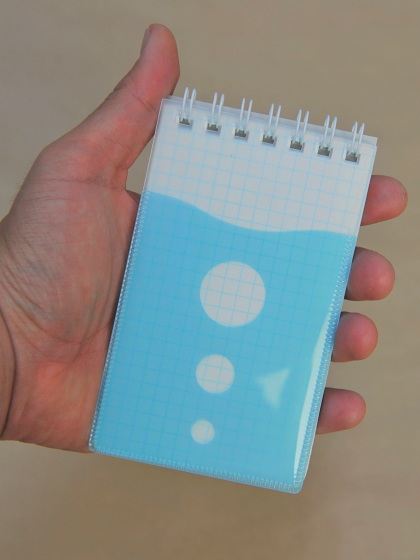 The inside page has 5 mm squares printed in light blue on both sides.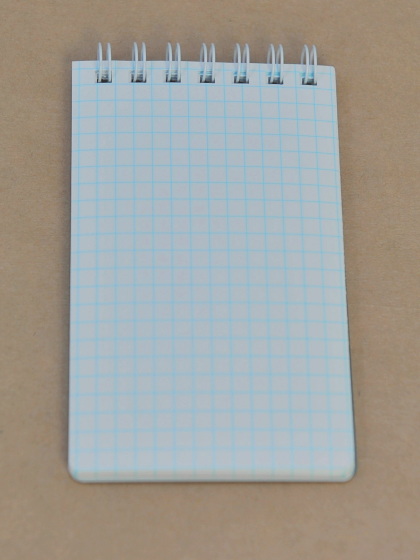 The back side is made of thick and solid plastic, so you can write stably even when taking notes while standing.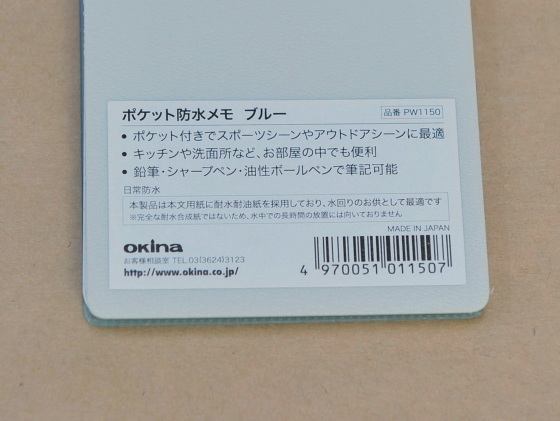 The part of the ring that binds the paper is made of metal. The paper is strong enough not to be crushed by pushing with your fingers, so it is unlikely that the paper will fall apart even if handled roughly.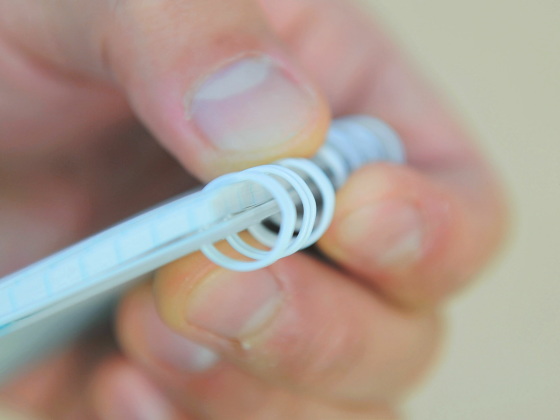 There is a small pocket on the front. It is convenient to be able to push out smoothly by touching the paper from the round hole.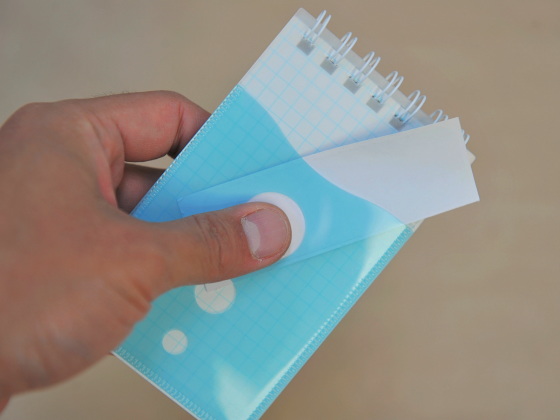 The texture is close to that of a general paper notepad, and it can easily be broken apart, so it can't be handled very roughly.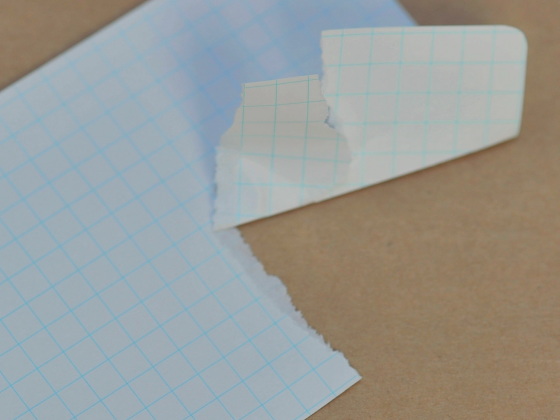 Next is Okina's "
Project Waterproof Memo Orange
(504 yen including tax)". According to the company's proprietary standard, it is a 'rank A' product, it is more water-resistant than 'pocket waterproof memo', so let's look at the details. The size is 73 (W) x 118 (H) mm, exactly the same as the 'pocket waterproof memo' described above.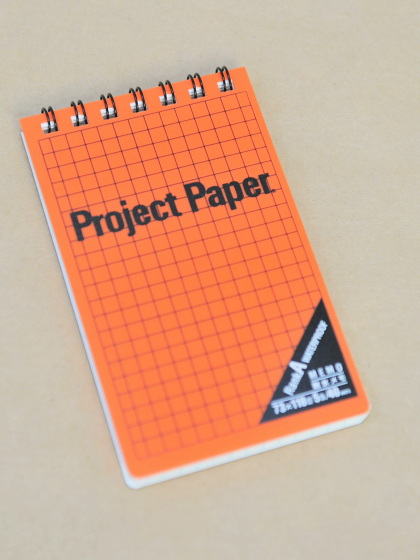 The back is like this. It has a transparent underlay, making it easy to write letters even in unstable places.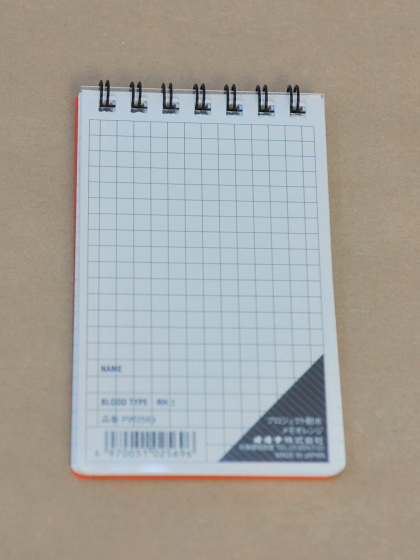 Fastener that is strong enough not to bend when pressed with your finger. In this case, you can safely step on your feet.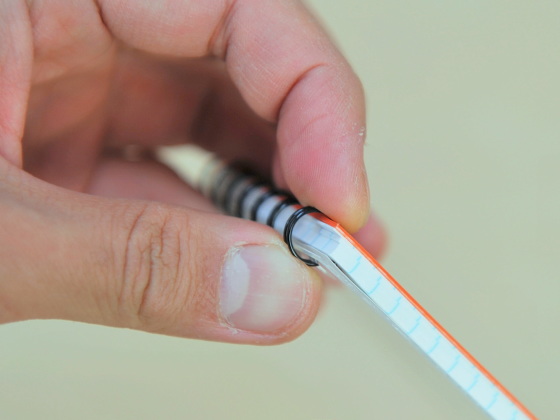 It has a slick texture like vinyl, which is different from ordinary paper, and it is hard to tear with the power of a finger when trying to break. The cut does not become jagged, it becomes spatter as if it was cut with a knife.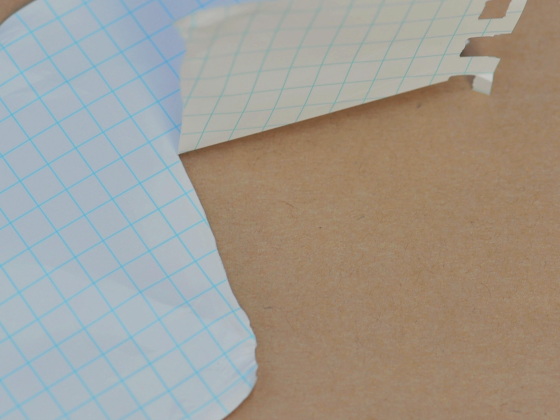 The last is '
Life Outdoor Memo A7
(399 yen including tax)'. The size is 71 (W) x 110 (H), slightly smaller than the previous two.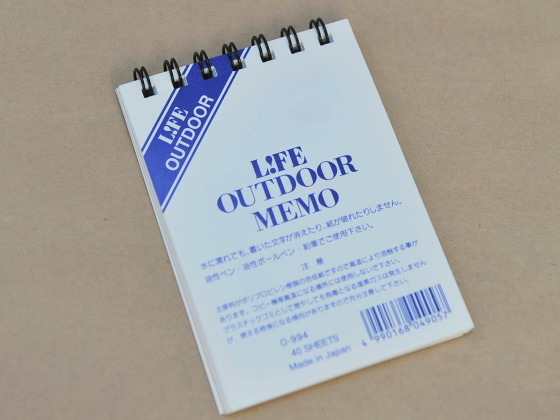 A white memo page with no grid on both sides.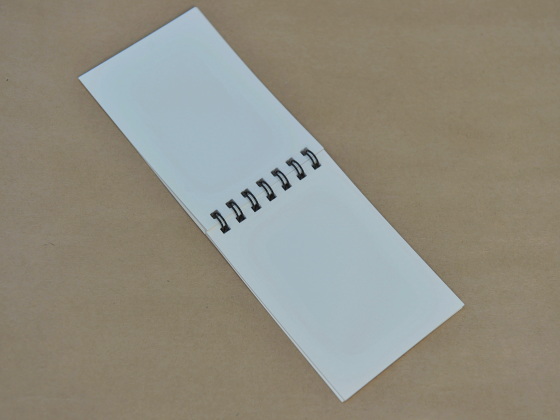 This was also a slick texture that was different from paper and was strong enough not to break with the power of a finger.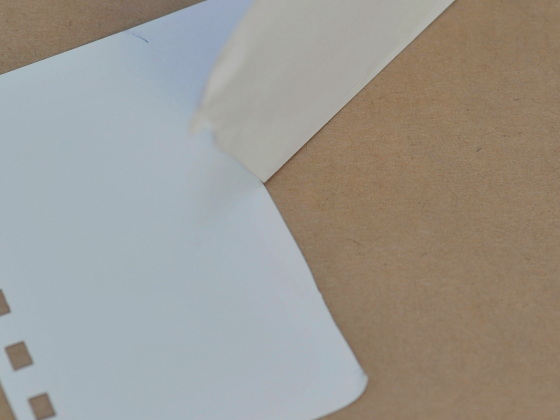 ◆ Ball pen

If you think carefully, no matter how much the memo is waterproof, it is out of the question if the essential ink flows with water, so I checked various things and selected the '
POWER TANK
(210 yen including tax)' which seems to have a reputation.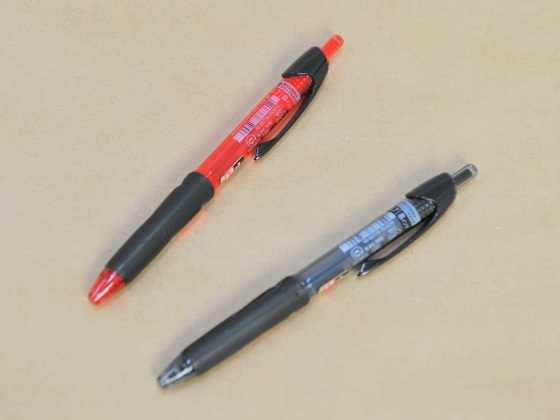 The same structure as a general ballpoint pen where the core comes out when the upper part of the main body is knocked. The click feeling is clear with a deep stroke, so it feels good to press.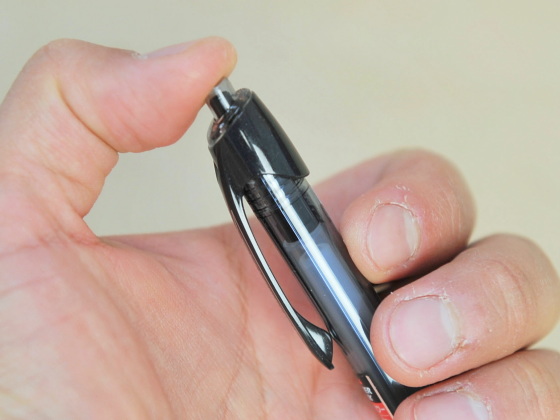 The inner core looks like this. Because it needs strength to pressurize, it is thicker than a general core.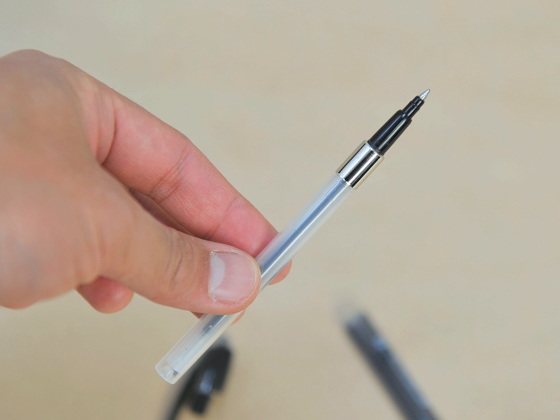 The grip has small grooves that make it less slippery when wet.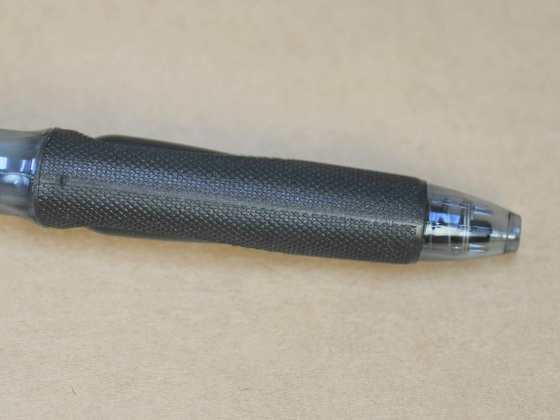 The pen tip is 0.7mm.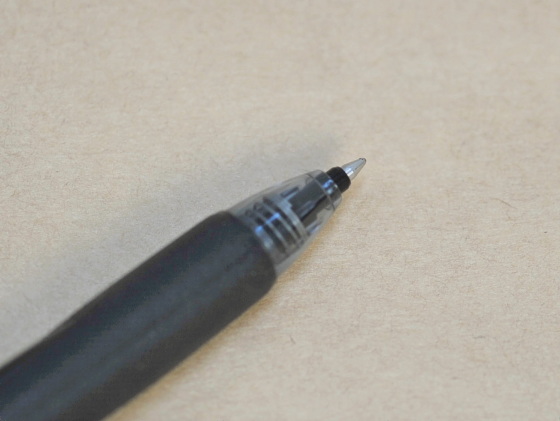 Comes with a clip to hold the fabric when you put it in your breast pocket. As it was made thicker, it did not break even if it was pulled a little.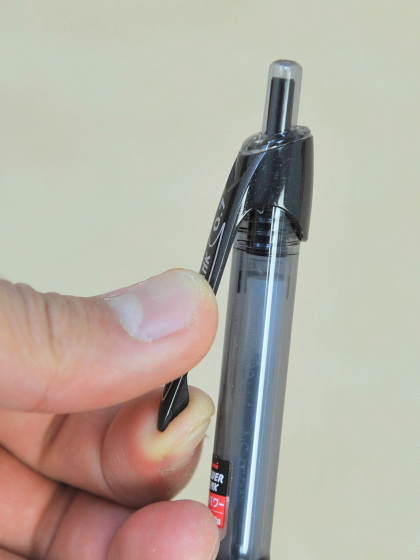 ◆ Comparison of writing taste

Let's actually compare the writing with various pens. From the top, "POWER TANK black", "POWER TANK red", general ballpoint pen, and pencil.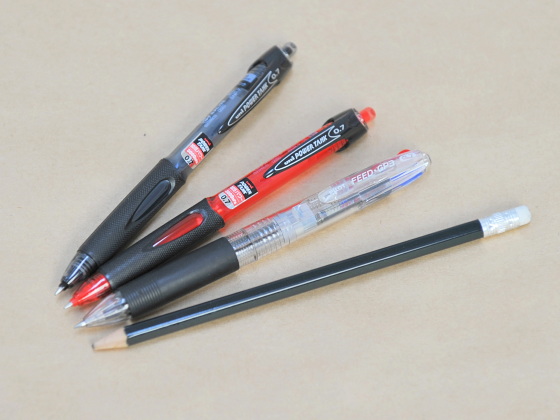 The result looks like this. In order from the left, only the "pocket waterproof memo" has a writing comfort similar to plain paper, but the middle "Project Waterproof Memo Orange" and the rightmost "Life Outdoor Memo A7" have a smooth writing feel like writing on a sticker. Then, the handwriting came out clearly with all the pens.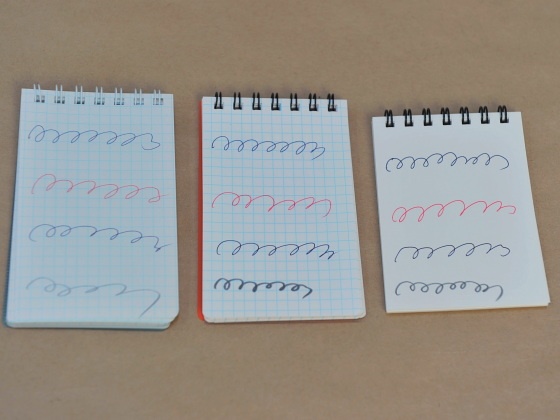 As it is, into the water.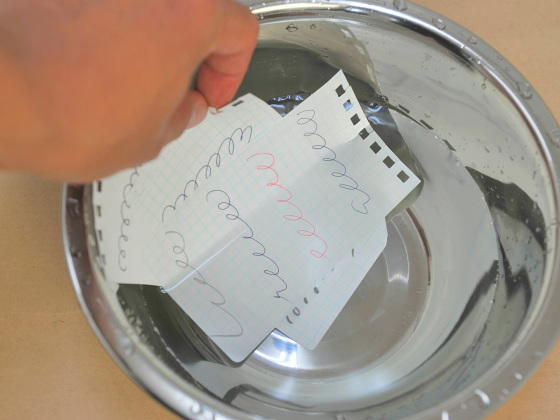 Wait about 3 minutes.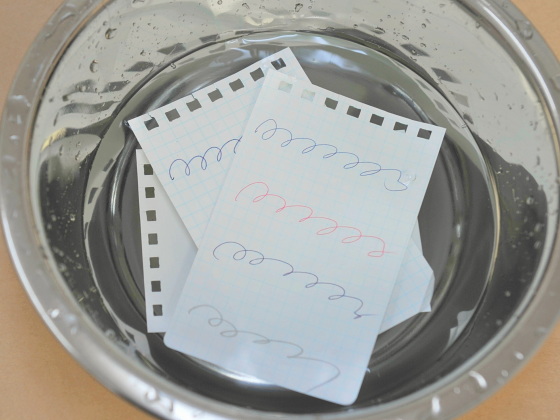 It is the result of 'pocket waterproof memo'. Even if you rub with your fingertips, there is no blurring, and the line remains firmly, but after a little time, it absorbs water and turns into cina.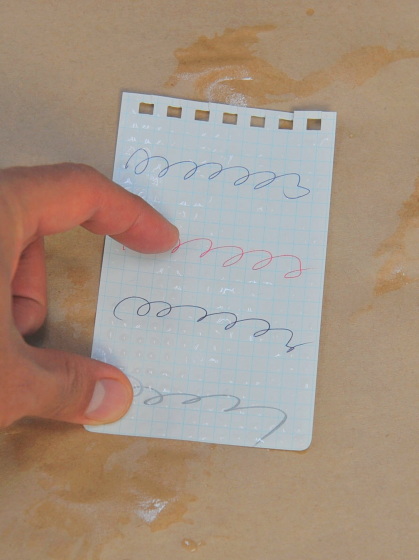 'Project waterproof memo orange' looks like this. You can also rub it. This remains tight without absorbing water.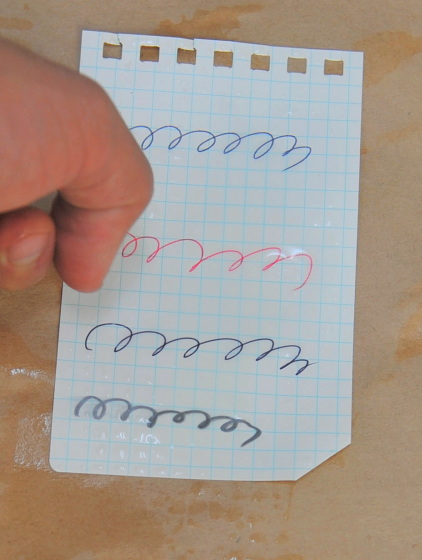 'Life Outdoor Memo A7' also has clear lines, and the paper does not become soft.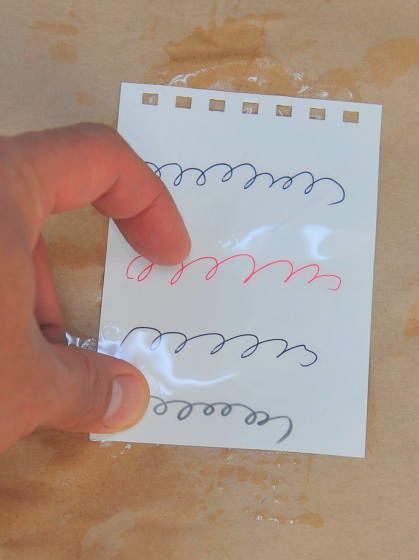 This time, when I used 'POWER TANK' underwater, I was able to write without any problem on all three notepads.

The first is a "pocket waterproof memo".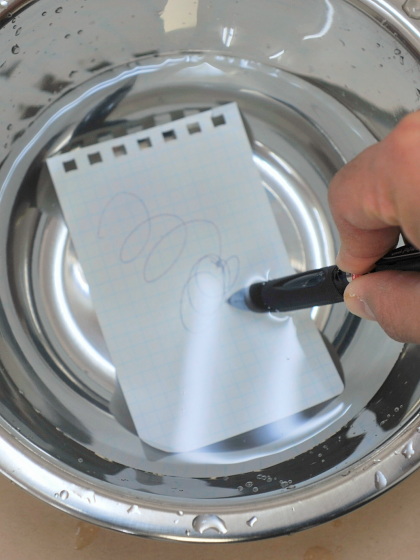 Next is 'Project Waterproof Memo Orange'.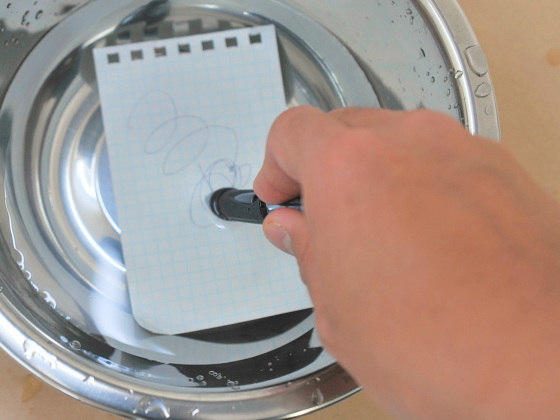 Finally, 'Life Outdoor Memo A7'.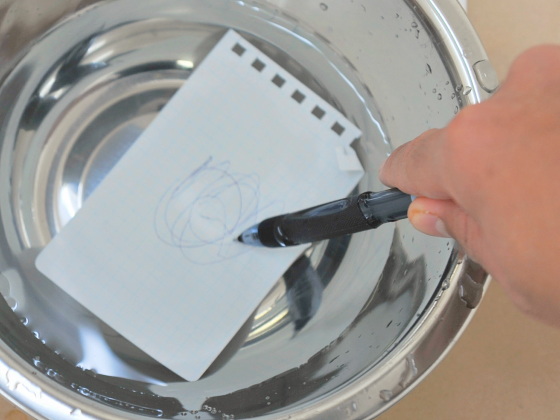 You can use a regular ballpoint pen, though it will fade if you write a little.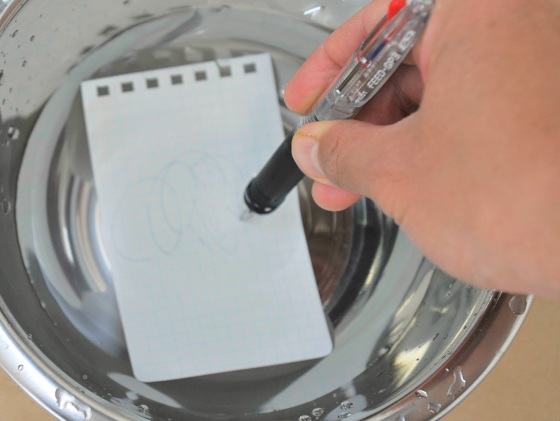 I wrote the pencil without any problems.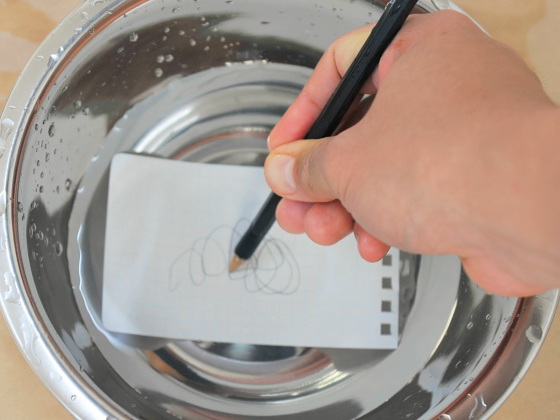 Also, when I actually dropped it into the water, the 'pocket waterproof memo' sank, but the 'project waterproof memo orange' and 'life outdoor memo A7' floated.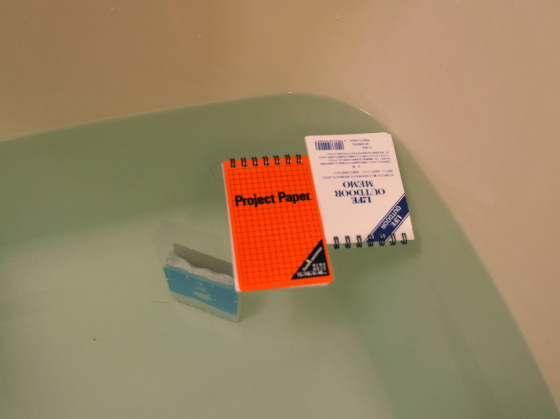 The following movies can be seen submerging in water and testing the strength.

I tested the ability of waterproof notepad-YouTube


Suitable for outdoor use such as mountains and seas, as well as kitchens and rainy days, it is recommended for people who need to take notes in situations where paper tends to get wet.