Nansei unnecessary range cooking completed easily with "Nissin yakisoba U.F.O. Sobetsu" taste review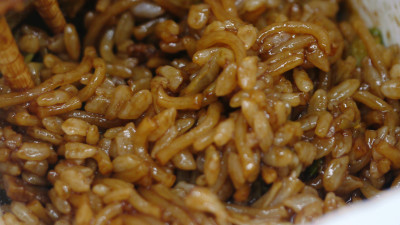 As a new product of Nissin Yaki soba U.F.O., which is being sold in the Kinki region from January 4thNissin-yaki soba U.F.O. SobetsuI found it at a convenience store, so I bought it and tried it. Cooking is a microwave cooking type unnecessary for hot water, and if you say range cooking by all meansU.F.O. NEXT GENERATION's NightmareI will cross the head,Cup noodle riceI remembered what was tasty and tried making it calmly.

Speaking of U.F.O., there is an image of a flat round cup and a square cup, but this is in a container with a height.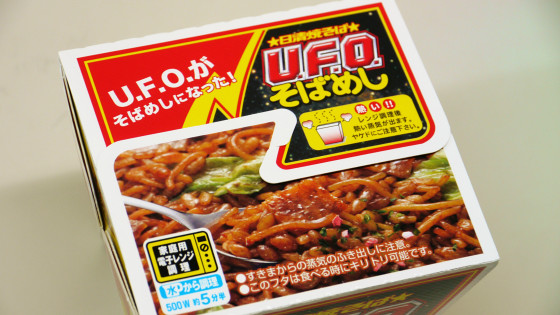 A shape with a squat down a bit.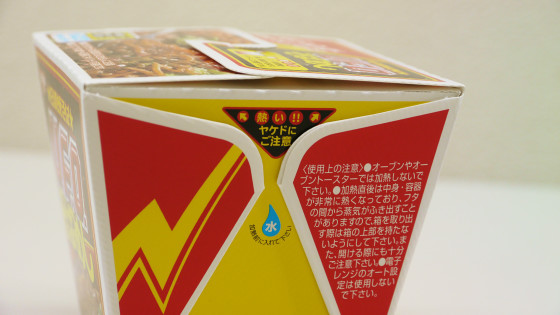 There is also a way to cook it in a frying pan, but this time we chose an easy microwave cooking for orthodox.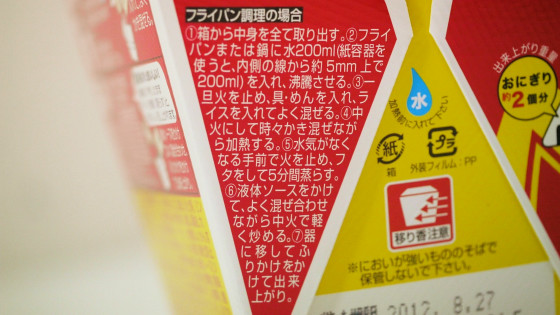 The cooking method does not change much as much as pouring hot water. Rather, it is easier to just boil hot water.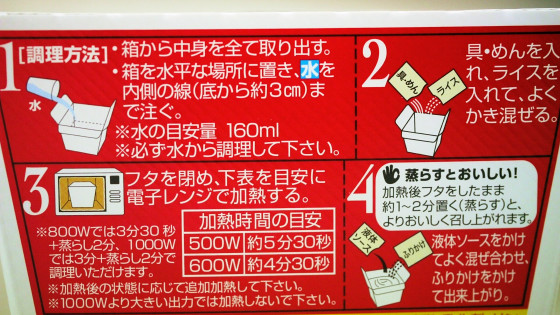 Raw material is like this.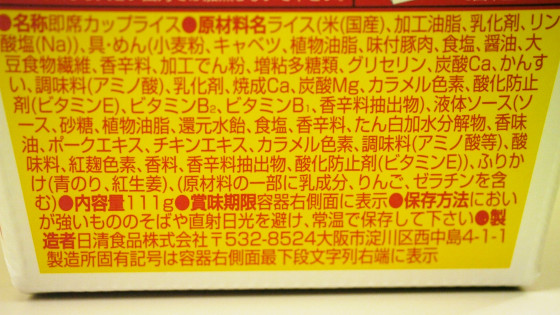 425 kcal per meal.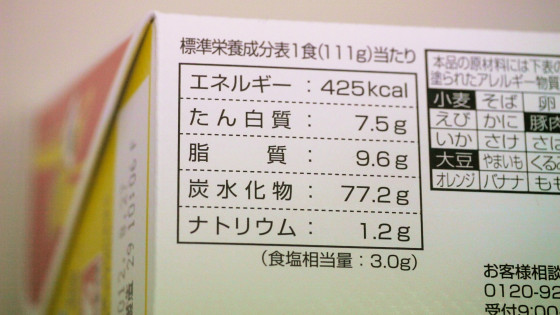 Well, I started cooking. If you open the lid, you have a messy bag and sack.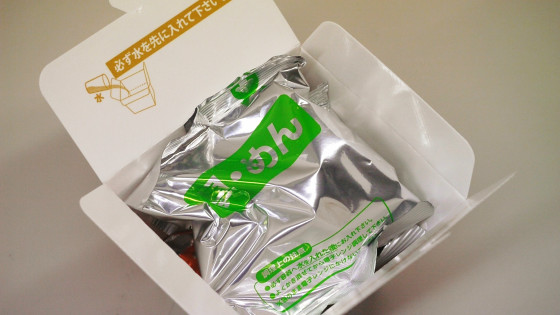 There were 4 ingredients: juice & noodles, rice, sauce and sprinkle. Lay these aside for the time being.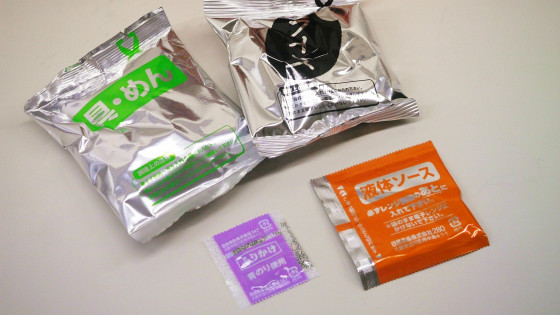 A line is drawn inside the container.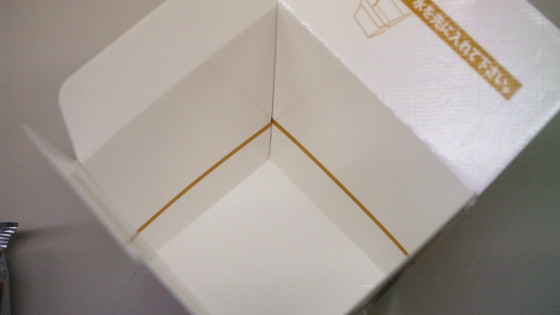 Approximately the first joint of the finger feels quite shallow, but put water in here.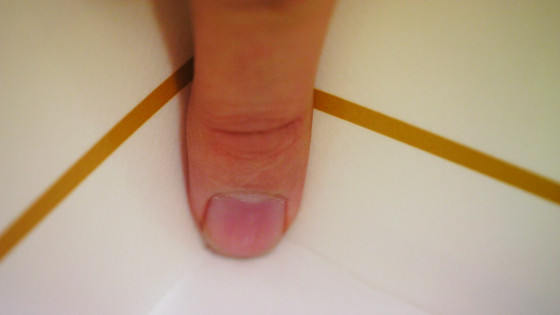 I put it tightly in the line. It is about 160 ml.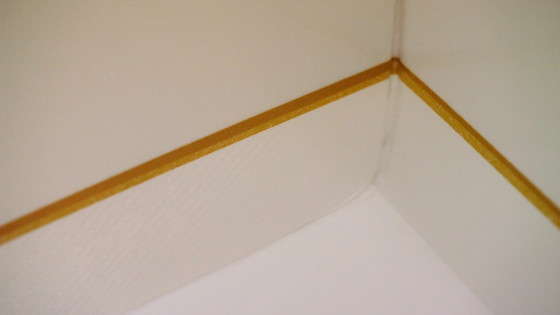 Next, I will open the bag of ingredients & noodles.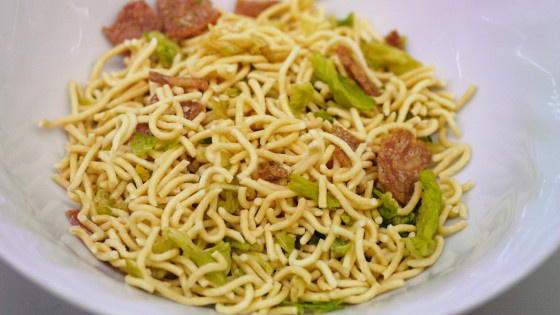 The ingredients and noodles are mixed from the beginning.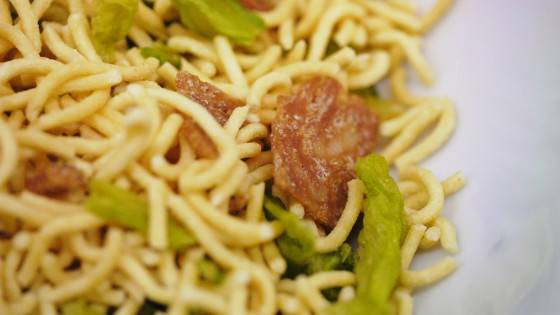 Next we opened a bag of rice.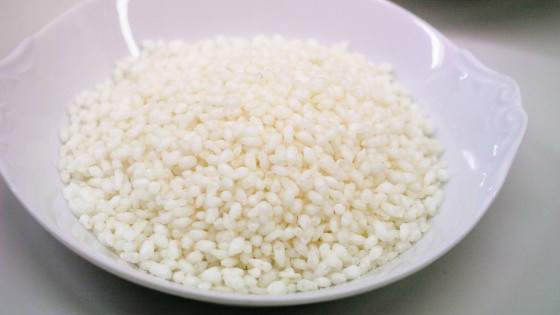 It is somewhat different from white rice, which is rich in puffy.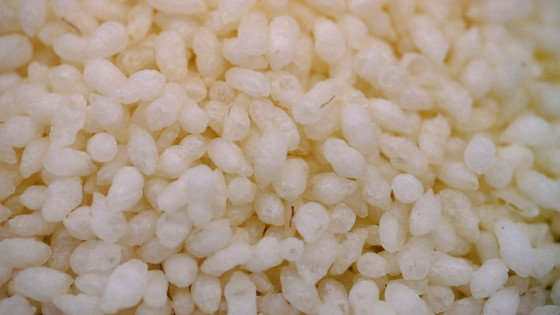 I put this in a container and mix it, but as I was going to mix well in the dish as it was, I mixed it as it was.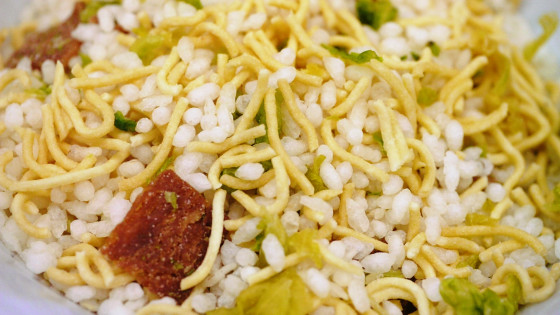 Put in a rough mix into the container after mixing.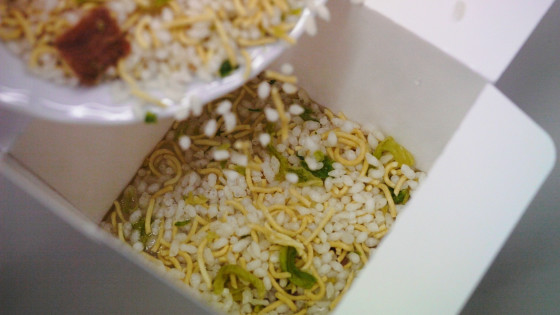 If you put them all in, you will not see the water.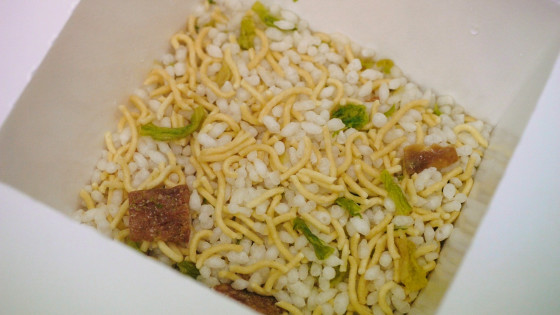 Mix even lightly.



And close the lid tightly ......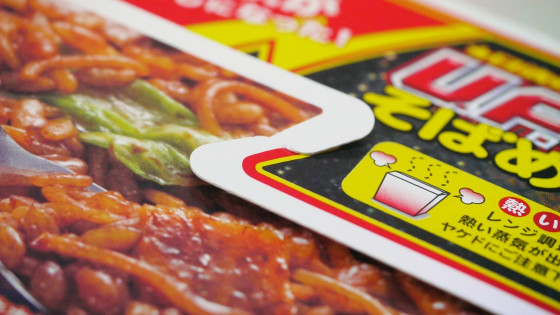 To the microwave. If it is 500W it will warm up for 5 minutes and 30 seconds.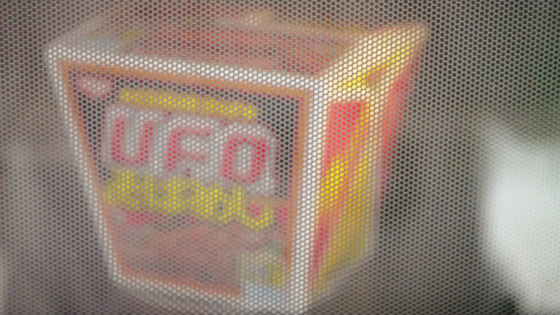 He ...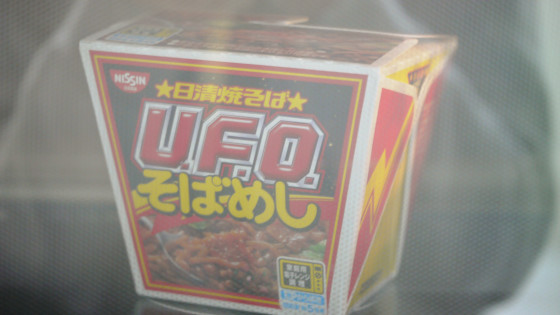 Steam came out of the gap of the lid and it became invisible.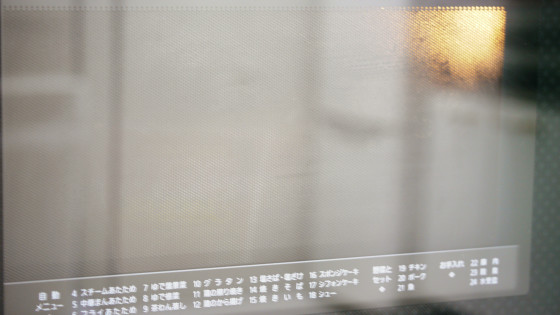 Because 3 minutes 30 seconds has passed, take it out. Here I left it for about 1-2 minutes without opening the lid and steamed it and it was more delicious to eat, so I put it for a moment.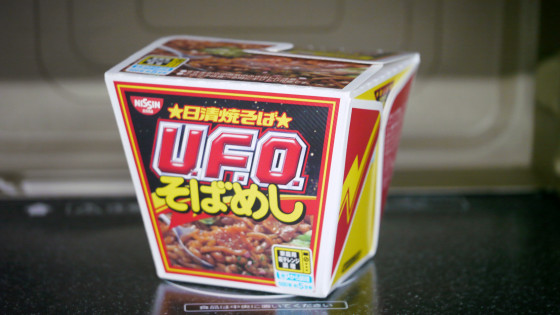 Then open the lid.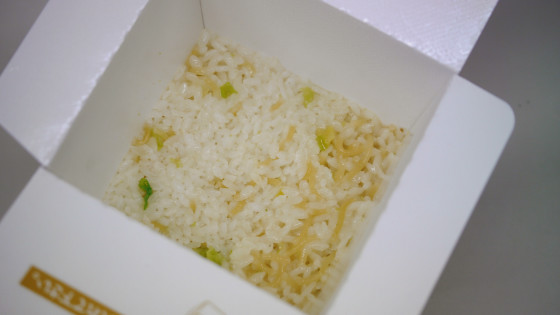 There seems to be subtle cooking unevenness ... ....?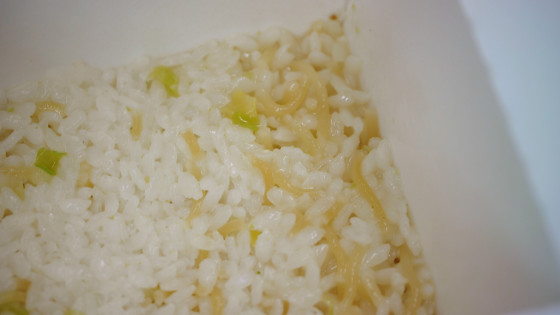 I'll blow the sauce over there.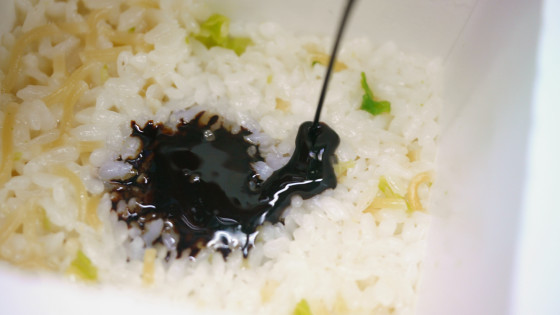 Tadahiro Bandibau.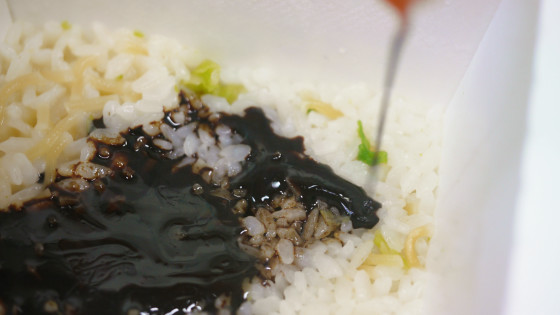 And mix well.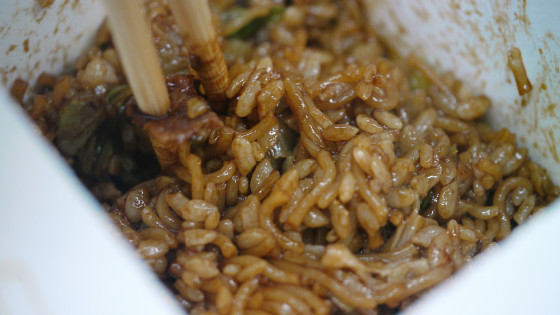 Finally, sprinkle it and finish it.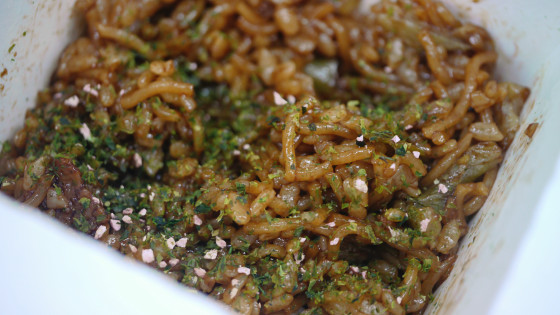 Although it became uneasily for a moment whether it was done well, rice cooked cooked in a dusty side brought together, the whole sauce enveloped in the sauce flavor, this is not a bad thing. The stomach gets swollen by the carbohydrate combination called soba & rice. The cooking process is also very simple, neither a kettle nor a yuzu is necessary, and it is not necessary to throw away the soup after eating and it is easy to clean up again. After that, it seems handy if you can get it at a convenience store any time.