The secret of chopsticks used not only in Japan but also in the world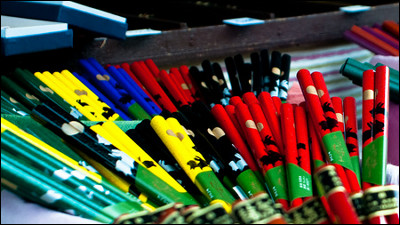 ByKurichan *

"Chopsticks" which appear almost every day on the Japanese table are widely used in the Asian region. In fact, Japanese chopsticks are making their own evolutions, although they are too close to me, but in particular, Japan's own "disposable chopsticks" have a special way of being used.

Chopsticks - Wikipedia

◆"Disposable chopsticks" born in Japan

Speaking of chopsticks familiar to Japanese people, I was born out of Japanese tree cultureDisposable chopsticks. Disposable chopsticks that are served at ramen shops, etc. may not be broken into two but may be in the state like the picture below.


ByFroschmann: Frog father

Although disposable chopsticks usually used are square, there are also rounded disposable chopsticks as opposed to it.Celebration chopsticksThere is a tradition to use for New Year 's. On New Year 's Eve, the house owner fills in the name of the family in each chopsticks bag, puts the chopsticks and puts it on the god shelf. If you use that chopsticks on New Year 's Day, you have to wash yourself and use the same chopsticks for pine interior (from 1st to 7th).

For celebratory chopsticks, there is what is called "double-chopsticks" whose central part is the thickest and both ends are narrow. This seems to mean "God co-eating" where one uses God and the other uses people.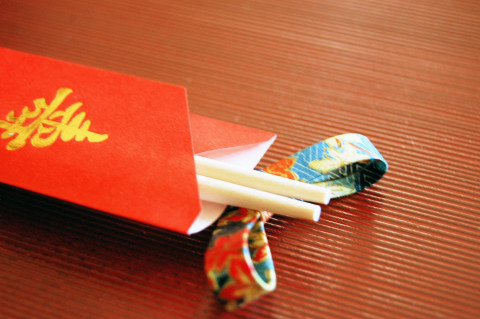 ByDavid Z.

In recent years avoiding the use of disposable chopsticks in the eco boom, some people have "my chopsticks".Chopsticks that can be folded and carried compactlyJapanese chopsticks are still evolving, such as appearing up to.

◆Chinese have no own chopsticks
In Japan, each family member is assigned dishes such as chopsticks. HoweverThere is no such custom in China, I use chopsticks and tableware of similar design in common.

Also, it is said that it is the expression of dear affection that separates family members and visitors with their own chopsticks. Therefore, longer things are used than Japanese chopsticks. The tip is rounded off things in Japan.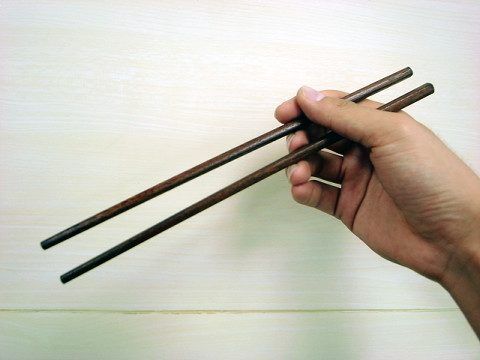 Pressure diet

◆Reason why Korean chopsticks are made of metal
In Korea we use metal chopsticks, because the heavy metal content of bronze produced in Korea was low. Even in Korean restaurants in Japan, metal chopsticks may come out. It started to use silver for aristocratic tableware, but it wasSilver discolored in response to poison, so to confirm poisonIt is said that it is from. At present, there are many chopsticks made of silver and stainless steel.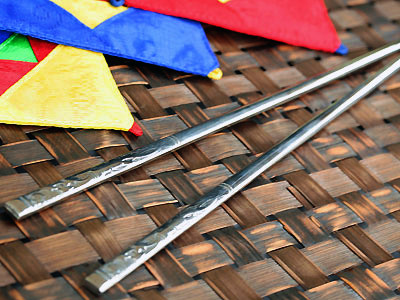 Koriatown Kimchiitei

◆How to make chopsticks unique to Vietnam
Chopsticks and goldfish are used in Vietnam. Vietnamese rice is less sticky than Japanese rice, so it is easier to eat using a grenade instead of chopsticks. However, although eating rice with brine is not said to be a manners violation, it is regarded as somewhat childish behavior. However, it seems that rice besides white rice, such as fried rice, may be scooped up with astragalus and spoon.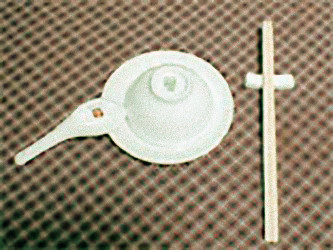 Digital Gallery of Vietnam: Tableware

◆Chopsticks are also active in the universe
Unexpectedly, in the universe chopsticks are useful at meals. Even astronauts from Western countries are using chopsticks to eat curry.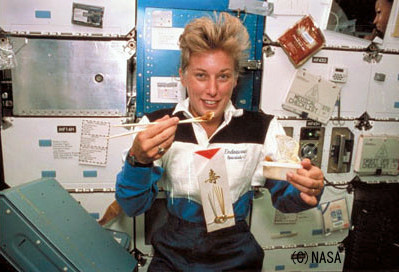 (C) NASA

In the zero gravity state, the liquid solidifies and floats, so using that phenomenonA movie the staff of the international station eats tea with chopsticksIt is also open to the public. So, it seems that chopsticks are not used in the Asian region but are used on the universe scale.
in Note, Posted by darkhorse_log