For 30 minutes anyhow animation of slapstick and movement rolling "Minori scramble!", First show in Tokushima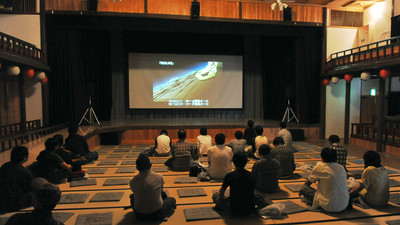 Anime-type composite event that can be held in Tokushima "Machi ★ Asobi vol.7". The period is from September 23 to October 10, but if it is divided finely, it will be divided into "1st Run" from 23rd September to 30th September, "2nd from October 1st to October 7th Run ", and from October 8th to October 10th, which is a three consecutive holiday, is" Climax Run ", and it is the last" Climax Run "that event is held intensively anyway.

Among them, the project which runs from 2nd Run to Climax Run is the movie screening using three theaters in Tokushima prefecture "Tokushima Oki I will be able to see all the animated films I saw in Tokushima (Awa valve) Festival"is. Most of the animation films can be watched in the metropolitan area and the Kinki area, but there are many works that were not screened in Tokushima in the end, and it is planning intention to screen them according to this gusset asbestos.

However, the problem is that there is no dedicated cinema in Tokushima city. Current,Ufotable cinema is preparing to open in Shinmachi area in the cityHas not been completed yet. Therefore, in this screening event, it is located 20 minutes by car from Tokushima city and it is the closest movie theater to Tokushima cityCinema Sunshine North Island, The multipurpose hall in the cityTokushima Hall, About 1 hour by car from Tokushima city, Mima CityWaki Town Theater OdeonThree places were used. Also, at the screening event from October 8th, the Awaodori Memorial Hall will be used.

More than 20 filmsAnd, among them, ufotable produced as one of the first animation collections "Minori scramble!In the screening,As a result of the voice actor audition was chosenLocal girls high school studentMaika Takai, With character design and drawing directorTakayuki MogiHe stood on stage and made a stage greeting.

Machi ★ Asobi vol.7 2011.09.23 ~ 10.10 held
http://www.machiasobi.com/

On October 2, Wasedako Theater Odeon Theater which was the site of the stage greetings. It was closed in 1995, but in the following year Yoji Yamada 's movie' The Man Who Grabs a Rainbow 'has been set aside, it is escaped from being demolished and is now open to the public as a designated cultural asset.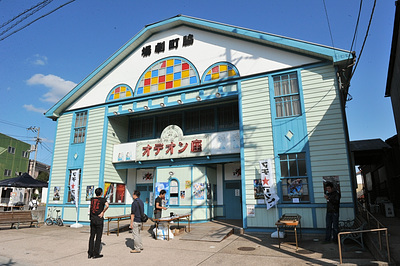 Originally it is not a movie theater but a building made as a theatrical place and a theater with flower streets.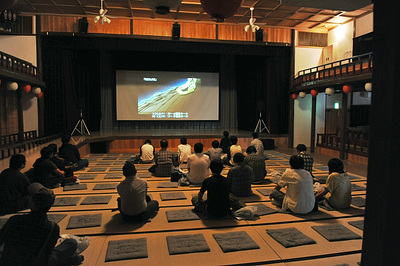 Therefore, there is such a second floor seat. The seat is an all-seats cushion bed. It is a theater located opposite the recent cinema, but watching the latest animation here is another huge thing.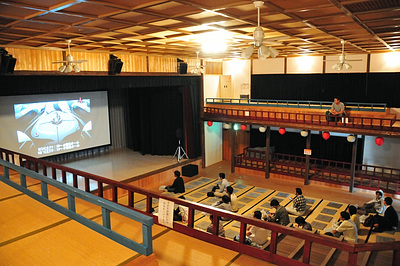 The viewing fee varies depending on the work, 500 yen for "Minori Scramble!", 1000 yen for "Cherry Temperature" and "Gyo" for 2 sets, "Last Exile - Silver Wing Fam - First Episode" and " Fate / Zero first episode "was admission free.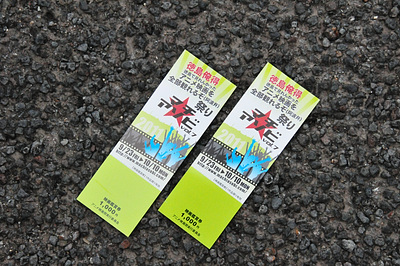 Mr. Takai (center) and Mogi (right) who took the stage for the stage greeting.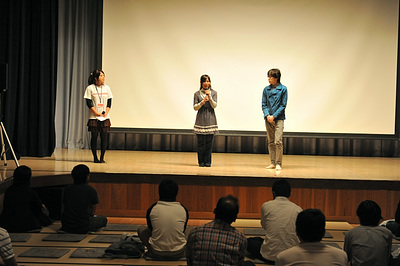 Mr. Takai who said that he wants to have fun, although it is another content different from the original.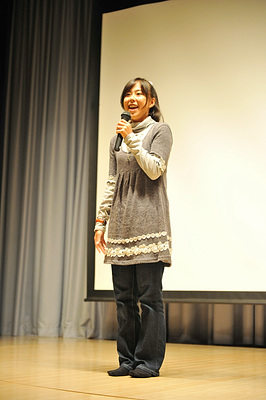 Mr. Takai played a leading character, Hiromi Igarashi, who is in charge of voice, Tamahi's best friend, Akira. Akira is a girl who loves cute things, a role that likes cute and also Penguin type Android · Minori acting by Akutsu Kana. Therefore it will get caught up in the riot which Minori takes.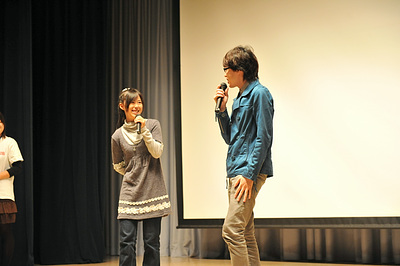 Takai san is also in charge of the ending theme song with Mr. Igarashi and Akutsu this time.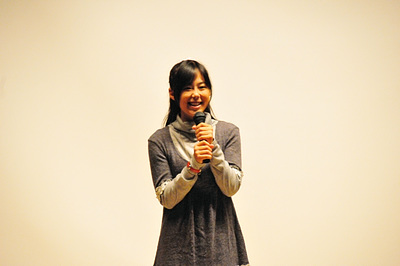 Mogi who served as character design and drawing director made design with consciousness that it is as simple as easy to move with animation while taking advantage of the design of the original work. On the previous day, on October 1, at the screening at Tokushima Hall, the impression "Movement is rolling!" Appears and Mr. Motegi's aim seems to be successfully successful.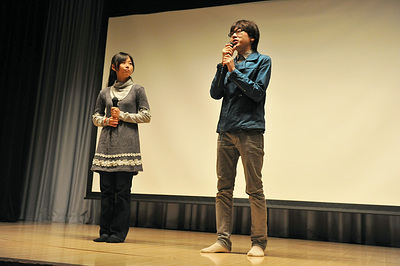 Mogi has been in Tokushima since 2 years ago, but this is my first visit to Waki-cho.Streets with "Udatsu"I told the impression that "It seems interesting to try animating these places as animation."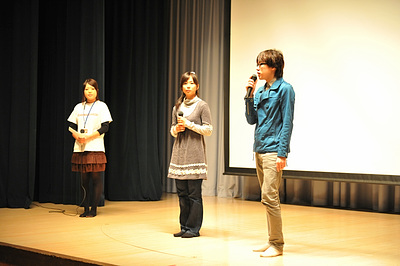 This movement animation animation "Minori scramble!" Is decided to be released on December 7 (Wednesday) as an animated bunko 1st period work. BD is 6090 yen including tax, DVD is 5040 yen including tax, jacket is drawing down Mogi's drawing jacket.

Because of complete replacement system, people will come out like this when the work screening is over.