Samsung continues to be pushed by Apple in the Galaxy series of litigation matters A series of strong reinforcements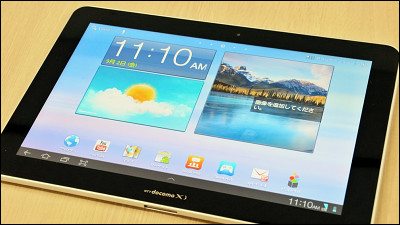 Samsung has been in a disadvantageous position, such as "Galaxy series imitate iPhone and iPad" and appealed to Apple, and in fact Galaxy Tab is stopped sales in Europe and elsewhere, Samsung strong reinforcements appeared one after another It became clear that it was.

T-Mobile lines up against Apple in Samsung lawsuit | Reuters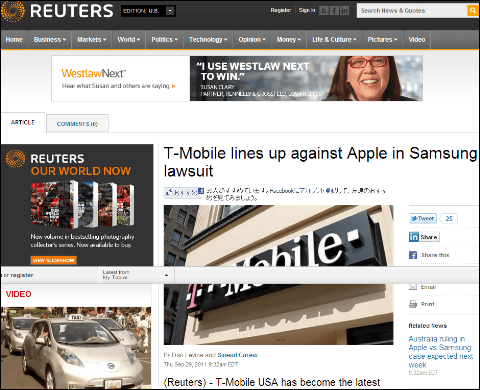 According to Reuters news agency report, T-Mobile, the fourth largest mobile phone company in the United States, filed an objection to the court on Apple's request to suspend Galaxy series sales.

A hearing on the suspension of sales inquiries will be carried out on the 13th of October in the United States, but T-Mobile is a major shopping battle if the Galaxy series, which is a major position on the Android platform at this time, was suspended We are unable to prepare a product for a vacation season, and we are said to unnecessarily harm users and T-Mobile.

In addition, T-Mobile has already ordered Samsung for LTE-compatible smartphones "Galaxy S 4 G" and "Galaxy Tab 10.1", "I can not easily retrieve these investments," comment. Although it respects intellectual property rights, it indicates the position that it is a measure to stop sales injunction.

"Verizon Wireless" which sells the CDMA 2000 version iPhone by the first mobile phone company in the United States also said that the court struggle concerning this intellectual property is the most recent 4G (the LTE service promoted by the company It should not impede the flow of compatible handsets to be released ", so Samsung has a series of strong reinforcements called mobile phone companies.
in Mobile, Posted by darkhorse_log