Ranma 1/2 has become a live-action drama, developing an original story with Akane as the protagonist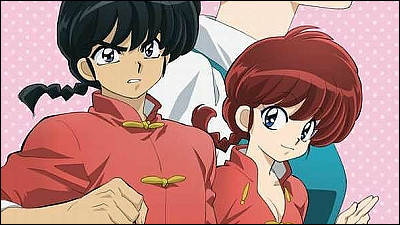 Rumiko Takahashi original popular manga "Ranma 1/2」Was found to be live-action as a two-hour drama on Nippon Television in December 2011.Akanoshi Hoshino role as Ranma, Aya Matsuura in Ukyo, Nana Ekura as AkaneAlthough there was a rumor of the dramaization flowing with the content saying, it is casting completely different from that time.

This news is greatly reported in color at the Nikkan Sports Morning Paper dated September 27.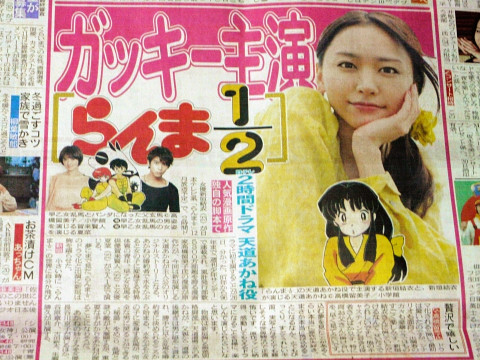 The role of Akune TendaiAragaki YuiAnd the story was not in line with the original manga,Original story with Akane as the main characterIt is said that.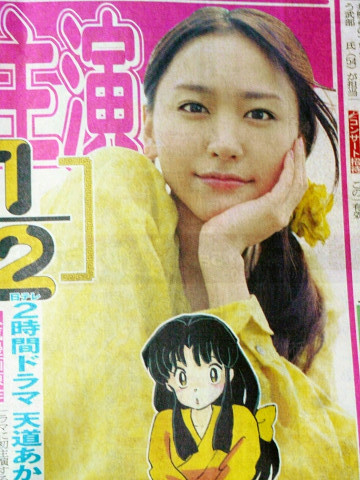 The idiosyncratic constitution that becomes a man when wearing water of the original hero, Saotome women's horse race, and warm water is reproduced with two roles of actor and actress. Men's horseKaori Kenjin, Female RanSummer vegetablesIt plays.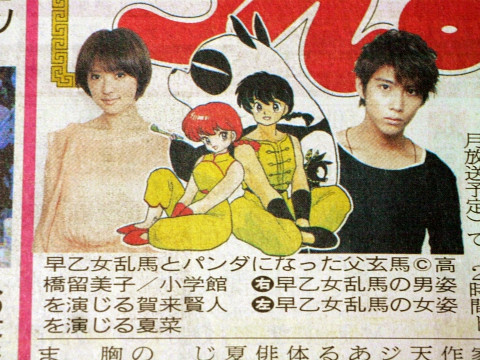 The full text of the original author · Rumiko Takahashi's comment, written in the Nikkan Sports Morning Paper, is as follows.

I was surprised at the beginning when I heard that it was made into a drama, but the scenario was also interesting, the performers were luxurious and I am really looking forward to it. I am glad that you can play Yui Aragaki, and I like all the other castings and actors I like. Especially, I want to see the fight between the two fathers as soon as possible.

The name of the role in other appearance casts is known from Akane's older sister / Kasumi roleKyoko Hasegawa. Kasumi is a character with a gentle ambience that makes you feel relieved, but the appointment of Kaseko Hasegawa, which is more like a career woman-like character, is somewhat surprising.

Besides that, it seems that actors such as Shozo Tanihara, Shinta Furuta, Katsuhisa Furusato will appear, but from the part of "Combining both dads" in the above comment, Shinta Furuta and Katsuhisa Isease are father of Moma / Saotome Yu Gen And Akane's father · Tendido It is thought that it is being cast to the early cloud.

TV drama of "Youkai Human Veum"YaLive filming of "Rurouni Kenshin",FurthermoreCoverage of "JoJo's Bizarre Adventure" live-action movieAlthough the realization of popular comics and anime will not be declined afterwards, such as wake, will this wave continue in the future ...?
in Note, Posted by darkhorse_log