Three movies showing that it is dangerous if you do not pay attention when playing with Kinect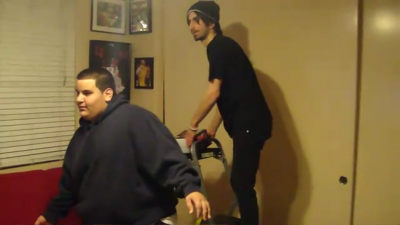 "Kinect"Is a game system for Xbox 360 that can be operated with gestures and speech recognition without using a controller. It is Kinect of momentum of breakdown exceeding the cumulative sales volume of 10 million units in the world, but due to the nature of shaking and jumping big arm, it seems necessary to pay close attention to surroundings when playing . The movie that shoots the state of the unfortunate accident that happened while playing Kinect is posted below.

5 Kinect Fails That Will Make You Cringe, Laugh or Chide - Joystick Division

1. Do not use a stepladder around a person playing with Kinect

Xbox Kinect Fail (Original) - YouTube


2. Note the approach of the cat

Kinect Fail Guy kicks cat! - YouTube


3. Attention to the next player

Xbox Kinect FAIL !!! (original) - YouTube


In addition, Kinect's instruction manual details of play attention is detailed.

"Please do not shock, bump, stumble, or fall down to other players, pets, furniture, other things while playing" is written properly. Does that mean that the floor has come out as saying "Please be aware of the state of the floor?"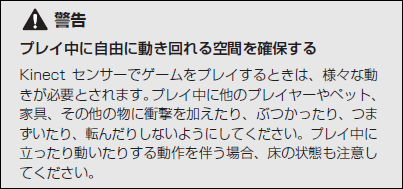 Confirmation before playing is also important. "Please also be careful about the overhead of the play area", but in addition to the movies listed above, accidents that broke the lighting have been reported on YouTube and elsewhere.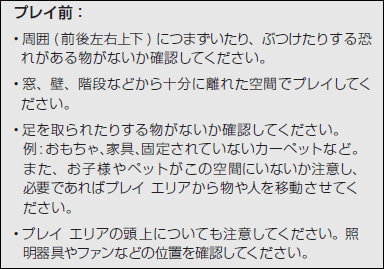 You must always pay attention to the surroundings while playing. Even if you are planning to have a sufficient distance from your pet, there is also the possibility of unexpected approaching as the second movie above.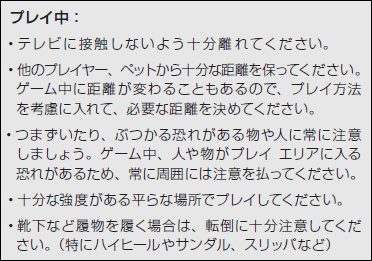 In this way, Kinect needs to pay attention to changes in the surrounding signs even before and during play, but the power to expand the possibilities of the game, such as being adopted by the Canadian medical team to the site of surgical operation It is also a device you have. I can not take my eyes off what Kinect will evolve in the future.